3 minutes
Summary
How did Seton influence him? Seton grad Alex says, "the writing, definitely the writing. Seton really teaches students to write well. In college, I was at an advantage". Alex has walked across America with Crossroads Pro-Life and is now in campus ministry in North Florida and podcasting Catholic Bros on the Rocks.

For a guy who suffered a severe leg injury playing football his senior year in high school, Alex Wilson has done a lot of walking.
From Seton Student to Youth Minister
For two and a half years, Alex, now in campus ministry in North Florida, participated in Crossroads Walk for Life, a summer program where young people walk across the United States, advocating for the unborn, praying peacefully outside abortion clinics, and speaking to church groups.
Alex's interest in the pro-life movement and his love for his Faith began long before he made these walks. He grew up in a Catholic home, and for five years attended a Catholic elementary school.
A military assignment then sent the family to Hawaii for four years. Disappointed in the local schools, Alex's parents decided to teach him at home and were delighted to find a large and supportive community of homeschoolers on the island, many of whom were enrolled in Seton Home Study School.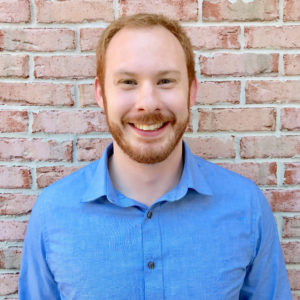 On their return to the states, Alex spent another year in a Catholic school, but when the family moved to Front Royal, he resumed homeschooling and graduated from Seton in 2011. During his high school years, he participated in the drama club sponsored by the local parish church, Saint John the Baptist, and played football for a homeschool team until benched by his injury.
After graduating from Seton, Alex attended Florida's Ave Maria University, where in addition to his studies he spent a great deal of time working for the university's pro-life organization and teaching catechism to elementary age students.
When asked what makes her son Alex "tick," Linda Wilson laughed gently and said,
"He breathes Catholicism. He has a big heart and is always trying to help people. He really gets into philosophy and theology, and loves talking about those things with his friends."
(For those wishing to eavesdrop on some of these discussions, go to the podcasts mentioned by Alex in his interview.)
Alex Wilson used to walk across the country, evangelizing for his faith and the rights of the unborn. Now he is walking another path, helping other young people to deepen their faith or to discover it for the first time.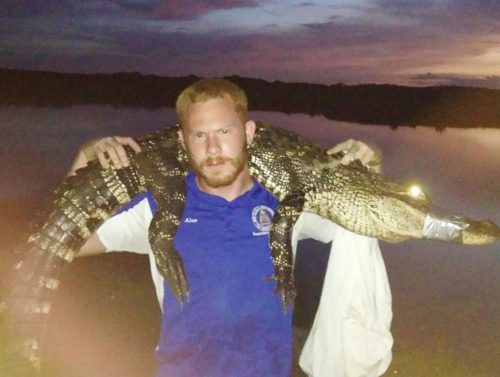 How Did Seton Home Study School Help You in Your College Studies?
The writing. Definitely the writing. Seton really teaches students to write well so when the other guys were freaking out about the assigned papers, I was at an advantage. Also the research skills helped a lot. You hate doing it while you are in high school but man, are you grateful in college.
How Has homeschooling Influenced Your Life?
I think that the opportunities for frequent reception of the sacraments really helped me develop into the person I am now. I grew up near Human Life International and was able to attend daily mass there. We went to confession often and that helped too.
I liked being able to work at my own pace, and we were able to have a good family life because family life happened during school hours as well as beyond those hours. My mom was good about us taking advantage of being near Washington D.C. so we went to science museums and other places in the area. I really liked that.
Can you tell us about Crossroads Walk for Life?
Yes, I spent two and a half summers in this unique ministry. The walks were established in response to St. John Paul II's call to youth to be pro-life witnesses, and that's just what you do on the walks. We are a peaceful and prayerful witness to the culture of life.
The ministry is very simple in structure; you pray the Divine Office, the Rosary, and Divine Mercy Chaplet as you walk across the country. We stopped at abortion clinics, town halls and other places, and just prayed.
When you do this kind of witness, you encounter thousands of people and create all kinds of conversations with people who were never challenged in that way before. You can really change people without it being acrimonious. It's also a way to see the whole country.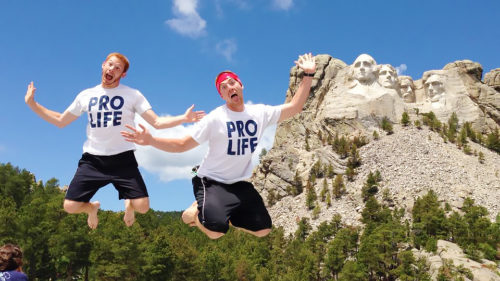 What Are You Doing Now?
For the last two years I have been the Director of Youth Ministry for the University of North Florida, and I'm the point person for campus ministry at Florida State College at Jacksonville and Jacksonville University. Essentially I'm being paid to be a big kid and relive my youth.
I organize spiritual events and social events. For example, starting next week I've organized twelve hours of adoration each week. We go camping, organize retreats, and try to create a sense of community with the kids on campus.
Any Other Projects Going On?
My friend Sean Morton and I host a podcast called Catholic Bros on the Rocks. It's still pretty new, but we are having fun with it. We talk about our faith, different topics relating to the faith, and pretty much everything else that pops into our heads. It's a little bit of a free for all, but a lot of fun.
What Do You See for Yourself in the Future?
I want to continue to work with young people for as long as possible. Youth ministry isn't the highest paid profession in the world, and I hope to support a family someday so I just take on more responsibility and hope it works out. I love what I do.
Tell Us About Your Wife.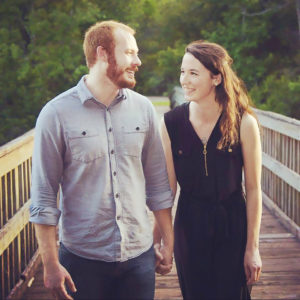 Ally. She's the best. I met her in my sophomore year in the cafeteria. There were a bunch of people at the table, and in the course of the conversation I told her, jokingly, that I'd marry her someday. I had just met her and I was just kidding around, but it happened. We were married in December of 2016, and I'm so thankful for her. I'm such a mess, and she manages to reel the mess in.