Author Bio
Author Bio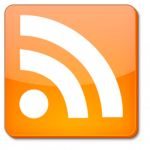 Father Deacon Eugene McGuirk directs the Academic Counseling Department at Seton Home Study School. He has been married for over 30 years and is the father of 4 children who have been home schooled through Seton, starting in 1995. His two oldest children have now graduated from college, one from Christendom College, the next from the University of North Carolina at Wilmington.
Deacon McGuirk was ordained in 1988 and earned his BA from Queens College, NY, an MA from the University of California at Santa Barbara, and an MBA from Adelphi University of NY. He is currently working towards an MA in Theology from the Franciscan University of Steubenville. Before coming to Seton he worked in medical research, business and taught at the middle school and college levels.  Mr. McGuirk takes academic counseling questions by phone and e-mail for Accounting, Chemistry, Economics, and Logic.
Below is a list of his articles, the most recent first.