Our Featured Families are as varied as you can imagine! What they hold in common though is a love of God and family and a passion for transmitting the Faith to their children. We are so appreciative that they have welcomed us into their homes to share in their homeschooling adventure! See our full list of Featured Families!
Interested in homeschooling?  To find out more about homeschooling with Seton, click here to receive a free info kit.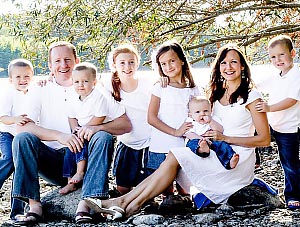 A Straight and Narrow Path
There was something so intrinsically right and sacred about homeschooling. I had always loved children and had been around them for as long as I could remember… I went to college for a Bachelor of Science Degree in Elementary Education. But… keeping your children at home with you ALL THE TIME and devoting your ENTIRE LIFE to raising and forming each and every one of them? This was an entirely new and radical concept for me… Read more!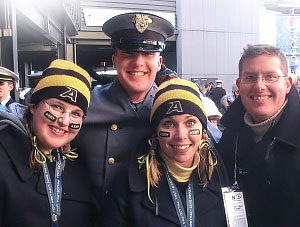 Lives of Service
Seton has helped all of my children obtain an elite Catholic education, far better in quality than that available in public schools or Catholic schools. All four have gained admission to top quality colleges… The values taught in the Seton curriculum, when brought to the military by Seton graduates, reinforce the traditional military virtues of duty to God and country, and enlarge the Kingdom of God on Earth. Read more!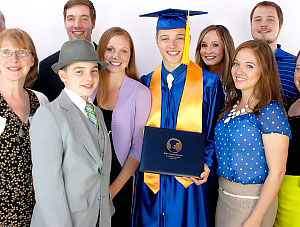 Life as a Child of Seton
I have been a Seton student all my life, and every one of my six siblings has used the Seton program. In May of 2013, I had the great joy and honor of graduating from Seton. It was wonderful to finish one chapter of my life and look forward to starting a new chapter when I attend Christendom College this fall.  Read more!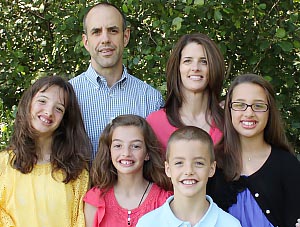 I am NOT Homeschooling!
When my husband originally suggested that we homeschool, I declared that the Blessed Mother herself would have to sit down across the table and say, "Susan, you are going to homeschool," before I would try it. We are now finishing up our seventh year of homeschooling with Seton, and… not only am I convinced that I am "that" kind of mom, but I am convinced that our family is better because of it! Read more!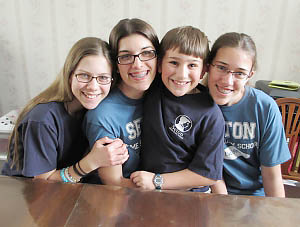 13 years of Seton Success
One of the reasons we chose Seton was that all the Seton books and lesson plans are filled with Catholicism… Studying at home allows us to avoid the stress and time of traveling to and from various schools, giving us the opportunity to spend more time together. We have a lot of family time, which has formed a strong bond between the six of us… Read more!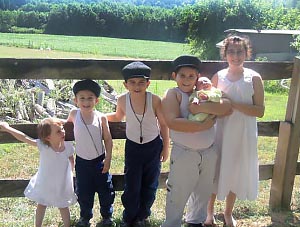 We Homeschool for Life!
Why do I live the way I live? Why have I chosen a harder path when an easier path was available? For the evenings when I can snuggle my children, see them, hug them, and realize that I am the richest, most blessed woman in the world. I do it for their smiles and their sleepy eyes. I do it for Life. Choose life…that you may live!  Read more!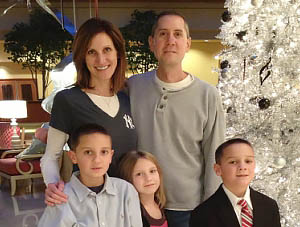 Following God's Will
Neither my husband nor I had ever heard of this thing called "homeschooling." Concerned for the spiritual welfare of our children, our pastor was the one who introduced us to the idea. Intrigued by this alternative of conducting "school at home," my husband researched the academic aspects… Read more!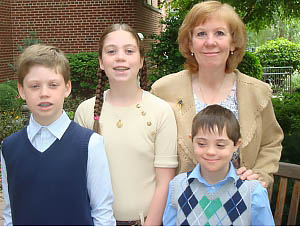 A Mission at Home
It took me years to trust that I could be the primary educator. One of the ways I knew that I could be successful with my children on an educational level was through the standardized testing offered through Seton. There was a year when my middle son hated math. It was torture for both of us… Read more!
What convinced you to homeschool? Share your thoughts and comments below!