Author Bio
Author Bio
Mary Ellen Barrett is a mother of seven children here on earth and two in heaven and is wife to David. She is a lifelong New Yorker and an active member of her parish Our Lady of Perpetual Help in Lindenhurst. She has been homeschooling her children for eleven years using Seton Home Study school and an enormous amount of books.
Mary Ellen is a long time columnist for The Long Island Catholic and chronicles the journey of living a faithful, but imperfect, Catholic family life on her weblog; Tales From the Bonny Blue House (www.maryellenb.typepad.com/) has had her work published in Mater et Magistra, Faith and Family Magazine; Catholicmom.com, Catholic News Service, Catholic Digest and was formerly a frequent contributor to CatholicExchange.com. Mary Ellen has guest blogged on Faith and Family Live; CatholicVote.org, and Catholic Cuisine. She also blogs about the occult and the New Age at www.amazingcatechists.com. She is a featured speaker at Immaculate Heart of Mary homeschool conferences.
Mary Ellen also owns and maintains a website called O Night Divine (www.onightdivine.com), which is dedicated to the Catholic celebration of Advent and Christmas. She has been heard on Relevant Radio and WTMR 800 in Philadelphia, as a webinar presenter at Homeschool Connections, a presenter at The Catholic Social Sciences Conference.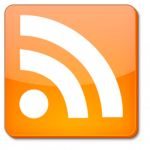 Below is a list of her articles, the most recent first.