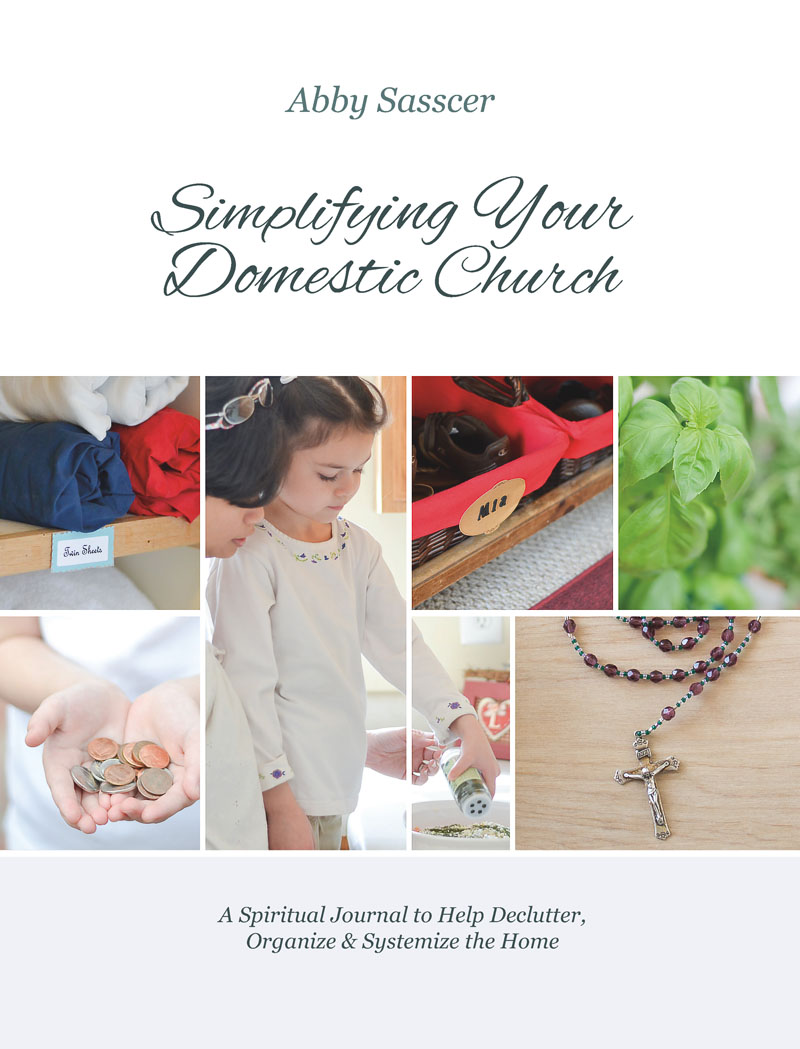 Simplifying Your Domestic Church
A Spiritual Journal To Help Declutter, Organize and Systemize The Home
Description
Imagine yourself walking inside a church…Christ-centered, uncluttered, and orderly. Wouldn't it be beautiful if we could recreate the same atmosphere in our own domestic churches? But aside from living out our vocations as wives and mothers, we have answered Our Lord's profound call to educate our children at home.
While home schooling has its indescribable rewards, it also comes with many challenges. One challenge, I believe, lies in how to provide a simple, holy, and orderly environment so our homes reflect a truly Christ-centered domestic church.
My hope is that this journal will somehow help families declutter, organize and simplify their own domestic churches.
163 Pages. Published by Seton Press.
About Abby Sasscer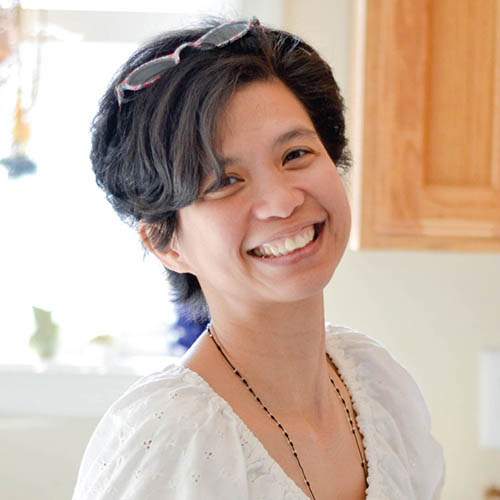 Abby Sasscer was born in the Philippines and came to the United States in 1986. She is a wife, homeschooling mother of three, author, and speaker. In 2004, Abby's family moved to a small cottage in the mountains in order to practice voluntary simplicity. In 2008, she founded Project Nazareth and continues to spread the message of simple living by writing books and speaking for church groups.
Abby hopes that more families learn to live simply and generously even if the world says otherwise. She wants families to truly discover that less is more and that a simple life is a happy life.
See her website: www.ProjectNazareth.info
What influenced you to practice voluntary simplicity?
There were many events that influenced my desire to practice voluntary simplicity. I grew up in the Philippines and witnessed poverty in a very powerful way during my daily commute to and from my Catholic school…
Reviews
Fully engages the reader
I bought Abby's book in 2009 when it first came out. Since then it has helped us declutter our home, though we still have a lot to work through, after 25 years and 8 moves… The book is peppered throughout with Scripture passages and saints' quotes, to provide inspiration and lead your spirit into letting go of what is not essential in your life and in your home.
Stef | Read Full Review
Best one for my Catholic life
I've read dozens of organizing and decluttering books and this one is the best one for my Catholic life… Simplifying Your Domestic Church does a fabulous job of guiding you through simplicity and detatchment. I love her tips and reminders to offer it up for a cause, because honestly, stuff can be comforting. Your stuff can get in the way of developing trust in God to provide for you, though, and so there is a balance between good stewardship and being wasteful.
 Jen | Read Full Review
6 More Reviews!
6 More Reviews!
Enjoyed it!
"I bought your book and have enjoyed it a great deal. The personal tone and very clean look as well as the helpful worksheets make it a pleasure to read and use. I am planning a major decluttering project for the summer because I am expecting a tenth baby in September. I crave clean, simple, uncluttered space."
Melissa, CO
Dramatic Transformation!
"It has already helped transform our domestic church. Actually the transformation has been pretty dramatic. I take many of your faith-filled suggestions to heart and the fruits have been wonderful. I love how you differentiate between decluttering and detaching. I am recommending your journal to every homeschool mom I know. Again, I thank you from my heart."
Marie, IL
Absolutely Loved It!
"I absolutely loved Abby Sasscer's Simplifying Your Domestic Church. It is beautifully written and the suggestions make sense and are easy to follow. My home is now less chaotic, and my attitude toward my domestic tasks is one of service. I have not only declutttered my home, but my heart, and find that through simplicity, it is easier to find God. I am very grateful for this book."
Annette, Miami, FL
Truly Inspiring!
"Abby Sasscer's book is truly inspiring! My husband gave it to me for Mother's Day! It is a beautiful and practical book with many ideas and tips but not cluttered as with many decluttering books! The quotes from saints and points to consider section makes detaching from material things "an opportunity to exercise virtue rather than a chore." Thank you for writing this book."
Sherry, VA
Onto Organizing!
"I have read a bit of the book now and can see what you mean about having printable forms for notes and reflection. I have already begun organizing our boat and taken 1 bag to the humane society thrift shop today! Thanks for all your help but most of all thank you for writing the book:)
May God bless you and your family!"
Catherine
You Wrote it For Me!
"Wonderful book, really ! It is as if you wrote it just for me! I had a very busy corporate life and recently realized that we have been accumulating things for the past 12 years! I knew I needed to do something but I didn't know where to begin. I was overwhelmed with household chores and was grappling to make a schedule that will work. When your book arrived, it gave me ALL the guidance and direction I needed. So thank you so, so much! I felt that you really wrote this book just when I needed it the most! May God bless you and your family!"
Doris, Philippines