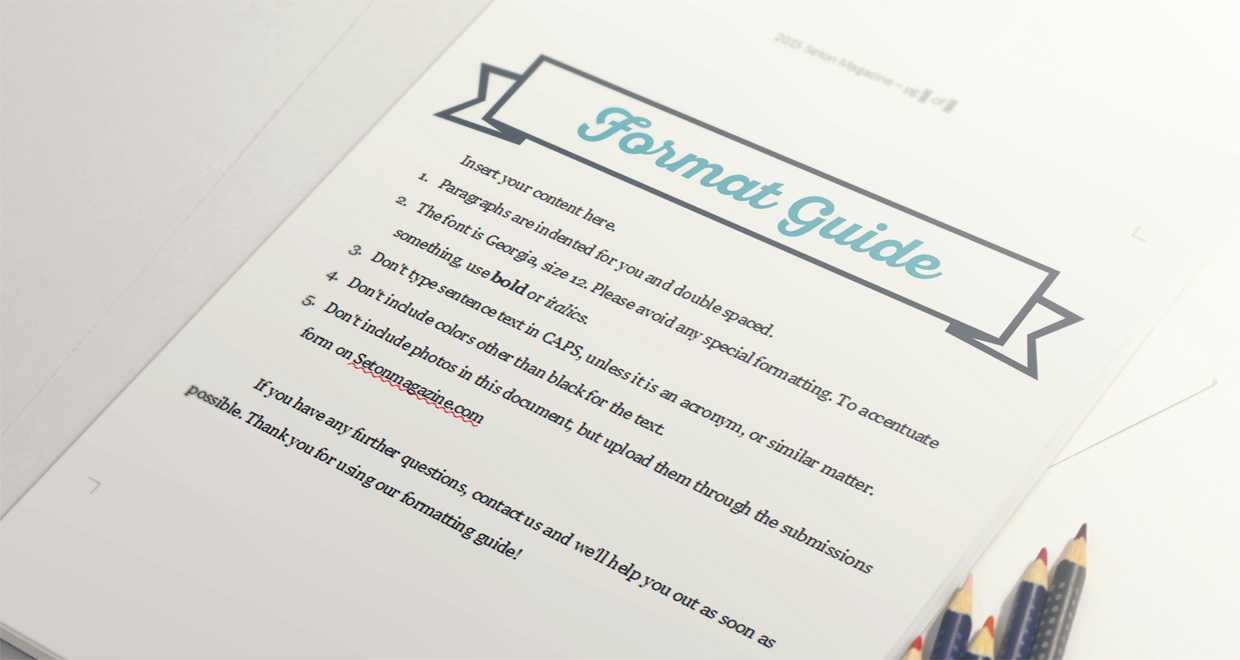 Please use these guidelines to format your article into
a standardized use of font, double spacing and indentation
, with page numbers and author title included.
Here are the formatting guidelines we request:
Your Information
Include your name under the title of your article.
If you can, insert the total page number and current page number in the header.
Layout
Double space your sentence lines – don't press 'Enter' between each line. If you're unsure, how to do that, click here.
Add an extra hard return between each paragraph.
No indentation required of the first sentence.
Number your headings and bold them.
Font Style:
Font family: Georgia
Size: 12.
Color: black.
Special Notes:
Avoid any special formatting – colors, layout. To accentuate something, use italics.
Don't type sentence text in CAPS, unless it is an acronym.
Upload any photos through the submissions form. Don't include them in your document.