4 minutes
Looking down at my hand-written map, I wipe the sleep from my eyes. It has been 23 hours since we last saw the sun, and yet I feel like I have not slept all night. The street names aren't matching…well, I'm not really sure since they are all in Chinese.
We had been diligently following the map, turn by turn, to the marked spot that I had found on some travel review website.
We approach an open gate and then see a crowded courtyard in front of an old building. "Is it Catholic?" is the first question that pops into my head – though it should have been evident. Spilling out of the doors and into half of the courtyard are dozens of plastic stools (like what we use for our kids to be able to reach the sink) being used as kneelers, and a children's choir is belting out a song in Chinese. As if we had been there every Sunday, we walk up, grab a 'kneeler', and join the crowd.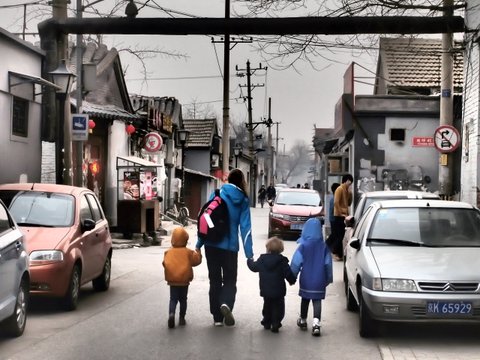 Going to Mass on vacation – what a great opportunity for us to engage with the community and learn about the locals while growing in our Catholic Faith. Whether it is the newly built church in the Las Vegas suburb or the old building in Xi'an, China, that we tracked down using a hand-written map, going to a new church in an unfamiliar city is a great way to meet people and feel like a part of their community for a little while.
But it's not easy, especially when you are unfamiliar with the area, can't read or speak the local language, or just feel pressured to enjoy every second of that hard-earned vacation time. While I would normally argue that it is in mastering these problems that we find out whether we really are travelers or just tourists, inviting God along for the journey can really enhance the experience. As in all things, it just takes a little bit of planning, patience, and willingness to let God lead you.
But there are some things that you can do to make it a little easier and less stressful.
Finding a Catholic Mass
Oddly enough, finding a Catholic church is not the same as finding a Catholic Mass. We've learned this lesson the hard way, and more than once. European countries are notorious for famous old Catholic churches where most of the services aren't Catholic.
But we have had problems in the U.S. as well. Some Catholic churches are not in communion with the Holy See, and it is very hard to determine from a Google listing or even standing inside the church.
The best way to find Catholic Masses in the U.S. is Masstimes.org.  Google is a good resource as well (search for "Catholic Church near Atlanta Airport"), but I always recommend double checking with Masstimes.org and with the church's own website.
International listings are harder to find, but not impossible. www.thecatholicdirectory.com is a resource that I've recently found. While you won't see Mass times in many cases, a good listing of churches with websites (along with Google Page Translator) is invaluable.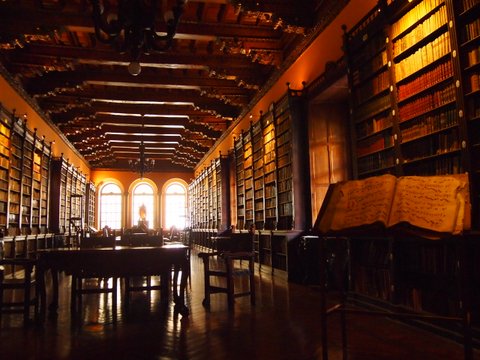 Make it part of your journey
We don't just go to Mass, but instead make an entire day out of visiting the church and the surrounding area. Usually, we spend time researching sites and attractions near the church. In many old cities, the historic cathedral is in the center of town with many shops and interesting sites nearby. Sometimes it means picking the Mass that ends in time to see the Glockenspiel perform at noon or finding a church near a particular site that you want to see.
Other times, finding the only nearby Catholic church puts us in a tiny suburb that has the best cafe (where the crowd goes after Mass) and park for the kids to play. In some ways, it is the extra planning, the extra time, and being in a new area that allows you to become part of the community.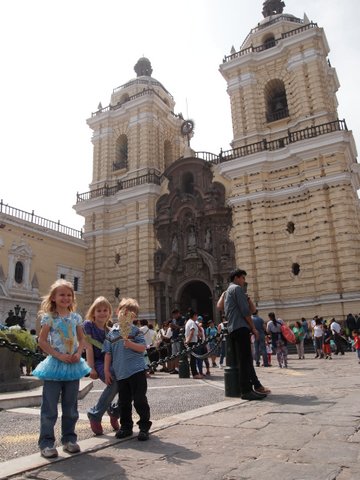 Language is no barrier
Many people may feel discouraged or uninterested in sitting through an hour when you don't understand a single word. But that doesn't mean you can't do more than just fulfill your weekly obligation. Mass in a foreign language can be absolutely beautiful.
When you are deprived of the ability to understand the language, you are more observant of things you can understand. We have been amazed at the singing in many places, and I'm not talking about the choir! In Asian countries, the sign of peace takes on a whole new meaning when it is not common to shake hands. Instead, they bow to one another.
I have caught myself being hypnotized by the beautiful words coming from the altar while trying to figure out whether everyone was chanting the Our Father or the Agnus Dei. It really is amazing how much foreign language you can understand when you have to pay attention to know what is going on.
Arrive Early, Stay Late
Arriving early allows you to discover hidden treasures in the parish. You can learn about the local saints, admire the stained glass windows and architecture, or just enjoy a calm moment of prayer. This can also prevent that rushed feeling of being late or the anxiety of possibly getting lost on your way and missing Mass – probably a good tip for even your home parish!
We are all familiar with the doughnuts and coffee or maybe the pancake breakfast after Mass. But hanging around for a bit after the choir stops singing is also a great way to meet the usher who shows you the little German music box and gives your kids a coin to start it. You can be part of the birthday blessing from the priest, or just visit the gift shop and buy some bread and wine made by the local monks.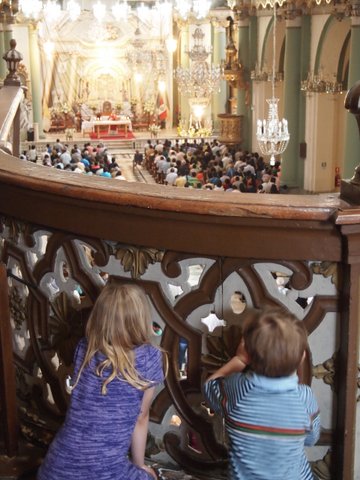 Be Flexible
Be willing and open-minded to change your plans as God wills. This is a good mindset anytime you travel. You never know what amazing experiences God has in store for you. Our agenda after going to Palm Sunday Mass in the Cathedral of Lima was completely blown apart when we found ourselves in the middle of the amazing Semana Santa celebrations, which we knew nothing about until that day.
Ornate bouquets of palms filled the aisles and spilled into the streets where we later watched a solemn parade of Dominican monks and sisters before ending our day watching the Cardinal give blessings to the crowd. It is usually these unexpected detours that we remember years later because we were invited into the community, with God as our tour guide.