2 minutes
Summary
Seton grad, NCAA champ, and espnW player of the week, Nebraska Husker Annika Albrecht says, "Dream big and work hard to make those dreams become reality!"

"Dream Big."

Annika Albrecht has lived these words since she was a young girl. Her coach, University of Nebraska's John Cook, often tells his team to dream big. It is advice she continues to take to heart. From an early age, Annika dreamed of playing on the Huskers' volleyball team.

She is a Seton Home Study School Graduate, class of 2014, youngest of seven children and daughter of two Huskers who met on the intramural volleyball court.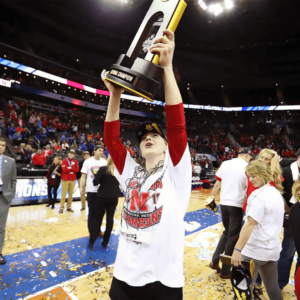 You might say it's in her blood to play and to succeed, but that would minimize the hard work and commitment it took for this young lady to become a NCAA champion, espnW player of the week, and four-time academic All-Big Ten honoree (indoor and beach combined).
She is a six-time Nebraska scholar-athlete honor-roll member and has received a slew of other honors and awards. Obviously, academics have not been neglected while she pursues her sporting dreams.
Foundations for Success
Annika played for the homeschool volleyball and basketball leagues in North Aurora, Illinois, during high school and helped take them to three national championships. She also played for the prestigious Aurora-based Sports Performance, from which many college players are recruited. "The friendships and memories I made there are still so important to me," she commented.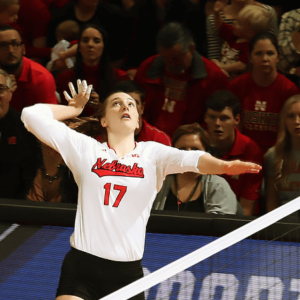 When asked if there was an advantage to being homeschooled as a student athlete, she replied,
"Homeschooling gave me the foundations to be able to succeed: God, family and hard work. I had time to get into the gym when other kids couldn't, get in those extra reps, which I didn't like, but ended up being so important."
Her commitment paid off. Annika received ten scholarship offers but chose to become a walk-on player as a Husker. Annika has worked her way into being a six rotation player, which means she is on the court the entirety of the game, contributing both offensively and defensively, and co-captain of the Division 1 National Championship winning team.
Work Hard and Dream Big
She works hard at improving her game, studying how men play and use their stature to full advantage. At six feet tall, Annika is considered undersized and strives to use her height to its full advantage. This kind of commitment and perseverance has earned her the title of Big Ten Player of the Week and AVCA Division 1 Player of the Week.
Annika speaks warmly of the experience of being home with her family during her formative years: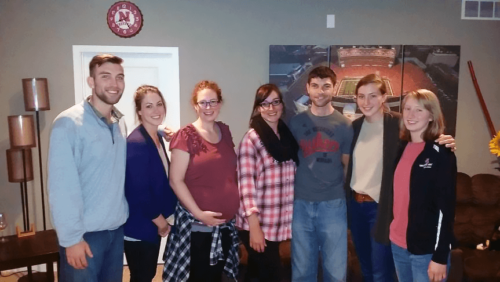 "Seeing how my parents and siblings have chosen to live their lives and being surrounded by great people has helped me stay grounded and focused. It's helped me keep my faith at the center of my life."
Regarding advice for high school athletes who are considering competing in college, Annika's advice is "I would tell them to dream big and work hard to make those dreams become reality!"
A Word From Mom
When asked about homeschooling a talented star student athlete in the family, Annika's mom, Lynne Albrecht, said:
"If any family is on the fence about homeschooling because their child might miss out on top NCAA sports, put your mind at ease! Our son, Nolan Albrecht '11, also won Player of the Week and a national award while playing volleyball at Belmont Abbey College. And now he is head Coach of Men's Volleyball, and assistant for Women's at Belmont Abbey College."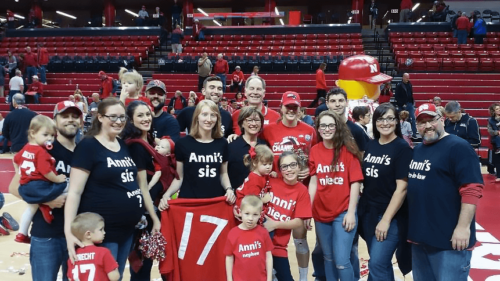 As for plans for after college, Annika is hoping to pursue a career in professional volleyball, after which she will be putting her major, Child, Youth, and Family Studies, to good use.
Photo Credits: Nebraska Huskers