3 minutes
What you read matters! What your children read matters!
Lets start with two quotes from Don Bosco.
"Never read books you aren't sure about… even supposing that these bad books are very well written from a literary point of view. Let me ask you this: Would you drink something you knew was poisoned just because it was offered to you in a golden cup?" – St. John Bosco
"Only God knows the good that can come about by reading one good Catholic book." – St. John Bosco
My wife and I started considering homeschooling as soon as we found out that my wife was pregnant with our first child. We went to our first homeschool conference when our son was still in diapers, and eight years later, we are a Catholic homeschooling family with five children.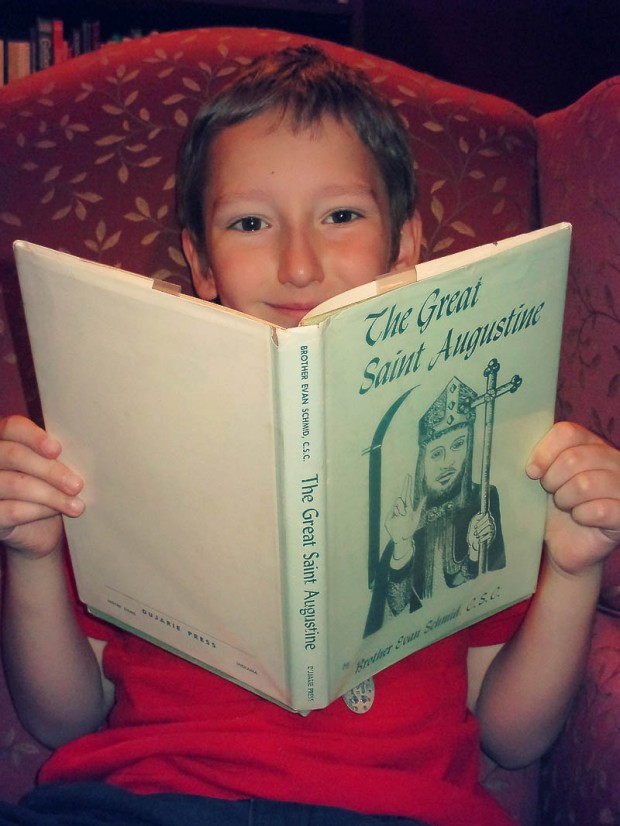 Reinforcing the Truth
Our two oldest, Ambrose and Monica are currently enrolled with Seton. Neither my wife nor I was homeschooled. I went to the local Catholic school, and my wife went through the public school system. We chose homeschooling because we wanted something better for our children.
Besides considering homeschooling, from the time our first child was born, we began collecting Catholic children's books, with the aim of putting before our children books that would fill their minds and hearts with truth, and goodness, and beauty.
We want our children to learn that the greatest men and women who ever lived are the Church's Saints. We want them to see that their Catholic Faith is meant to influence every aspect of their lives. Being a Catholic is the greatest joy and adventure our children can ever have. We want books for them that help reinforce that truth.
Seven years later, we have amassed a beautiful Catholic library for our children. We search for and buy these books because finding good children's books is, unfortunately, as many of you are aware, not as simple as sending a child of 10 or 13 or 16 to the age appropriate section of the library to select a book.
They might find a good book, but most of what they will find is not what Catholic parents want for their children. One of the reasons Seton families homeschool is to protect all of our children from the insanity and immorality of our society. Do we all agree?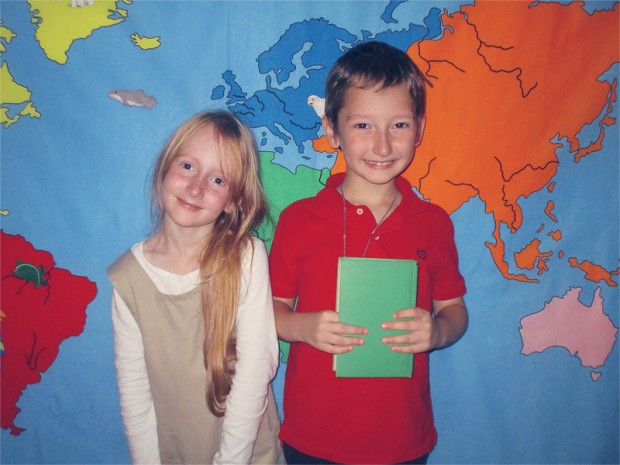 A Fully Catholic Curriculum
We need to be careful to make sure that the world doesn't sneak in the backdoor through bad books. My wife and I both regret many of the book we read during our youth and adolescence. I recently re-read a book from a series that I enjoyed as a boy of about 12. Guess what I found?… Astrology… New Ageism… Sensuality. Our kids will not read those books!
There is a strong parallel between our decision to homeschool with Seton and our dedication to providing excellent books for our children. We have the grave and exciting duty of forming our children, and aiding them to know, to love, and to serve God. Our greatest privilege is to help our children become Saints.
With Seton, Catholicism pumps through the veins of the curriculum. That is exactly what we desire for our children in a homeschool program, just as it is our goal in forming a children's Catholic library. Of course, our children will learn, math, science, English, history, etc., but we want them to know that their faith, their Catholic religion, is not the decorative cherry on top. It is the foundation of everything; it pervades everything they learn.
We have used our book collection side by side with the Seton curriculum. When our son read about King Wenceslaus in second grade, Great Saints in World History, he also had a beautiful book about him available when he said he wanted to know more. The Seton curriculum and our home library go together hand in hand.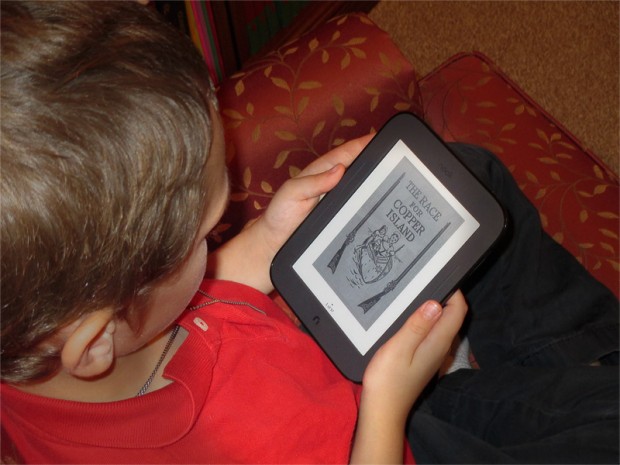 Digitizing an Extensive Heritage
Seven years ago, when we started book collecting, we were unaware of the extensive heritage of Catholic literature and biographies written directly for a juvenile audience by faithful Catholics over the past few generations. For example, five Jesuit priests wrote over 75 adventure books for boys. In our generation, we no longer have Catholic children's literature on a large scale.
There are a few authors attempting to revive this noble apostolate, but there are not enough authors or books.
Our business, Catholic Children's E-books is an effort to share these books with other Catholic parents and their children. The physical books are rare and expensive. There simply aren't enough copies to go around. We are making these works widely available on our website www.CatholicChildrensEbooks.com.
We fully reformat and digitize the books to make them available on e-readers, tablets, and computers of any brand. For parents who are worried about internet access, some simple e-readers are strictly electronic book readers, without internet access, and many of the more advanced tablets have parental control settings that can eliminate access to the internet for the child.
Currently our website has Catholic Fiction and Adventure books, and Catholic Biographies. We intend to add Catholic Poetry, Catholic Readers for every grade, books on the Sacraments and the Mass, and books on Catholic Marriage and Parenting, as well as Adult Catholic Literature.
We post numerous times each week on our Facebook page, with deals and specials, and send out monthly E-newsletters with updates on the books that have been added to the website.
We hope your children enjoy discovering the wonderful Catholic books that the Catholic authors of our heritage have left for us.
And remember, keep the backdoor shut!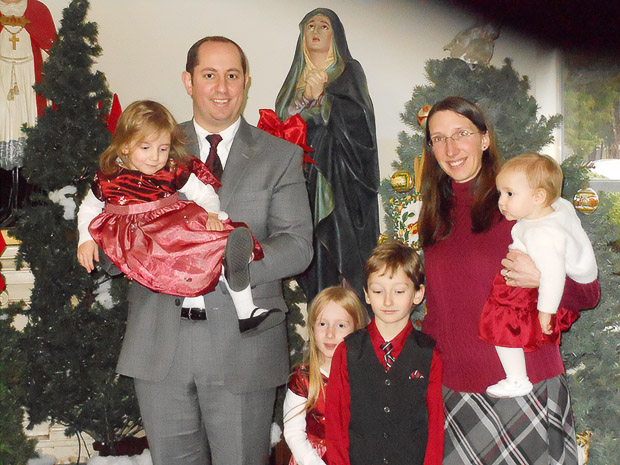 About Catholic Children's E-books
---
We are a Catholic Homeschooling family that started collecting books for our own children. We wanted good wholesome books for our family as opposed to most of the morally and spiritually unacceptable books that are produced today and which we as children read much to our regret. These books are hard to find, expensive, and take up a lot of room. Catholic Children's E-books was created to give other Catholic parents the opportunity of having all these books without the effort, cost, or shelf space.