Our Cottage Spring Cleaning Adventure – Part 6
Welcome back, dear friends and please, do come in!
Today, we'll be looking at our tiny spaces, namely, our laundry closet, linen closet and hallway bath.
Tiny spaces in tiny homes need a WHOLE LOT of creativity. We didn't want to spend too much money on new containers so we decided to look around in our storage areas and happily found everything we needed from there.
In the past posts, I focused on the simple steps of detaching, containing and systemizing. In this post, I will focus on how these same steps helped maximize all of our small spaces.
Laundry Closet
During spring cleaning, we detached and recycled empty laundry bottles, spray bottles, old dryer sheet boxes, and yes, those plastic dryer balls that we ended up just using once or twice. Here is a photo of the inside of our laundry closet: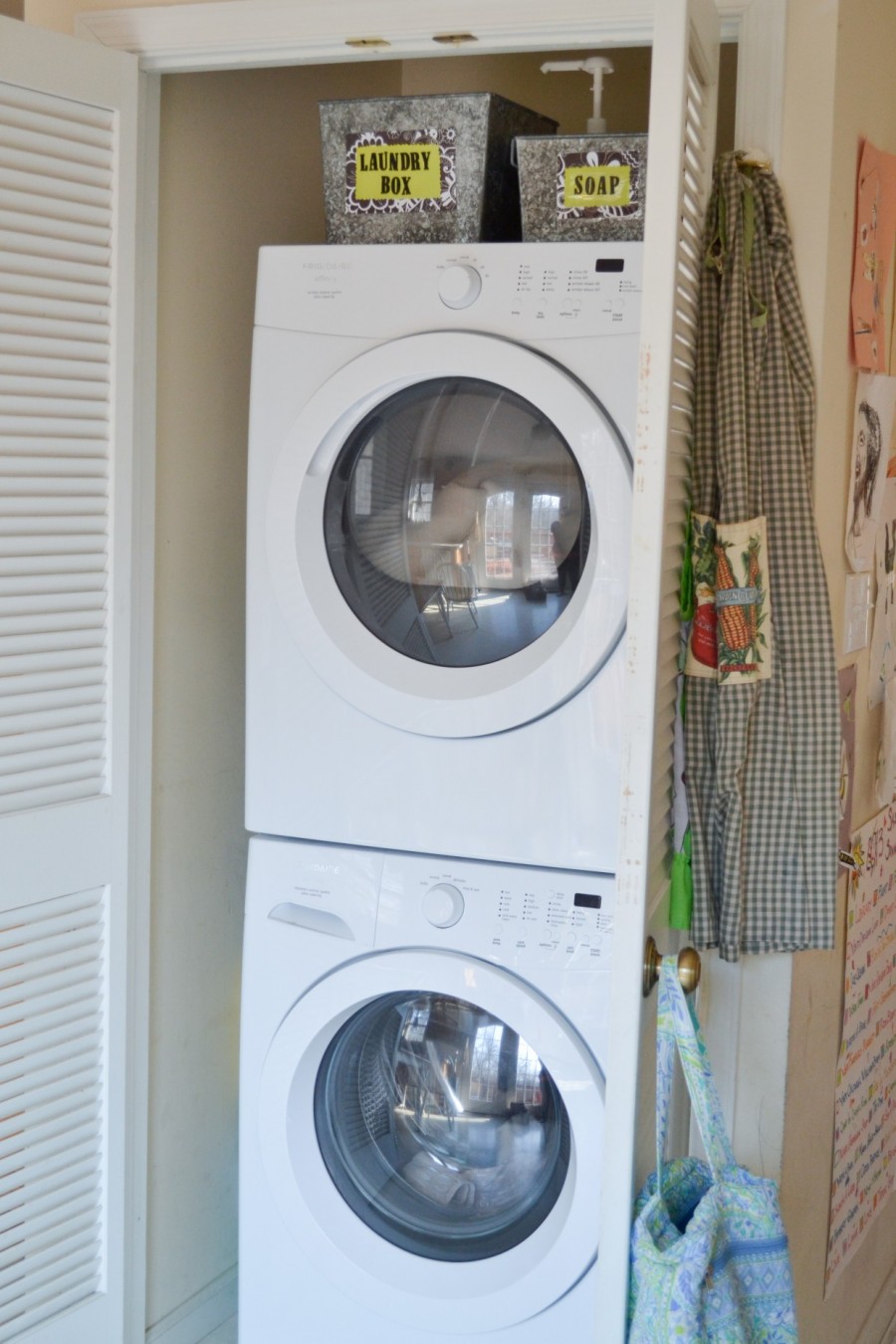 Notice that we don't even have room for any shelves because we own a stackable washer and dryer unit. One of the issues we encountered was that our laundry soap kept falling off to the side (or worst yet, to the back of the machine) every time the spin cycle kicked in. We decided to use these galvanized metal boxes (which I happily found in the garage) to contain our laundry soap and other supplies.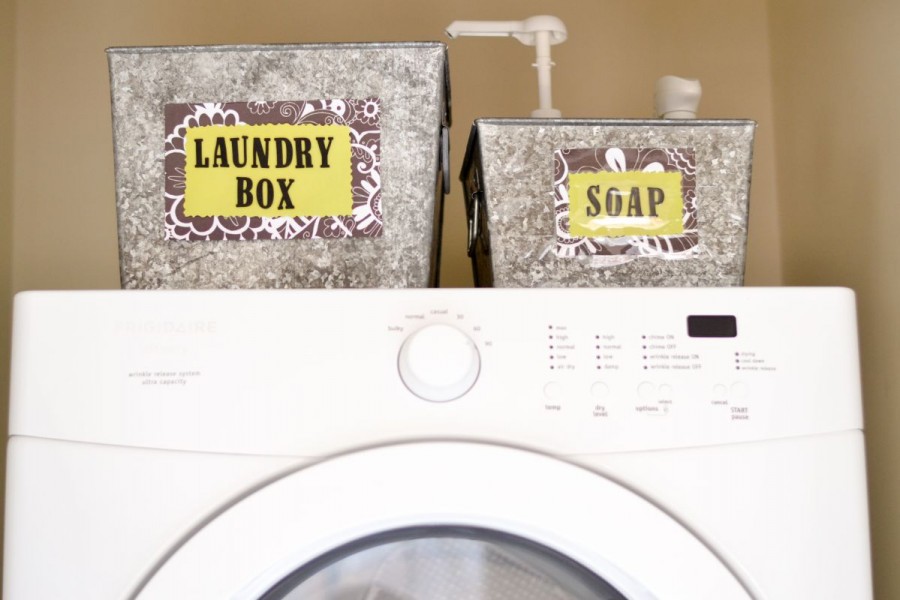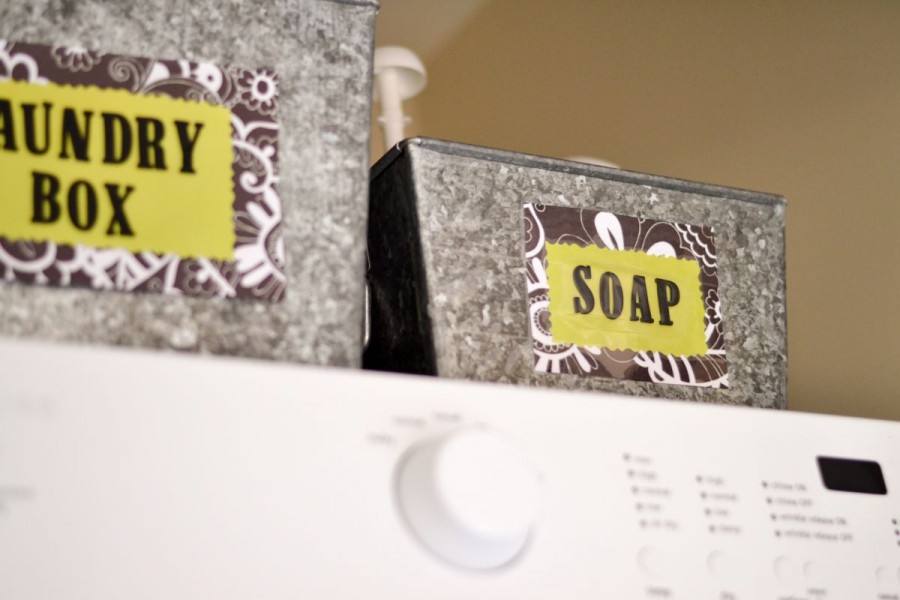 While it's a bit inconvenient to have to pull out the box each time I use the soap, it's still more convenient to do this than having to pull the soap dispenser out from the back of the machine :-)
Here are some super simple systems we've set up to maximize the outside of our laundry closet: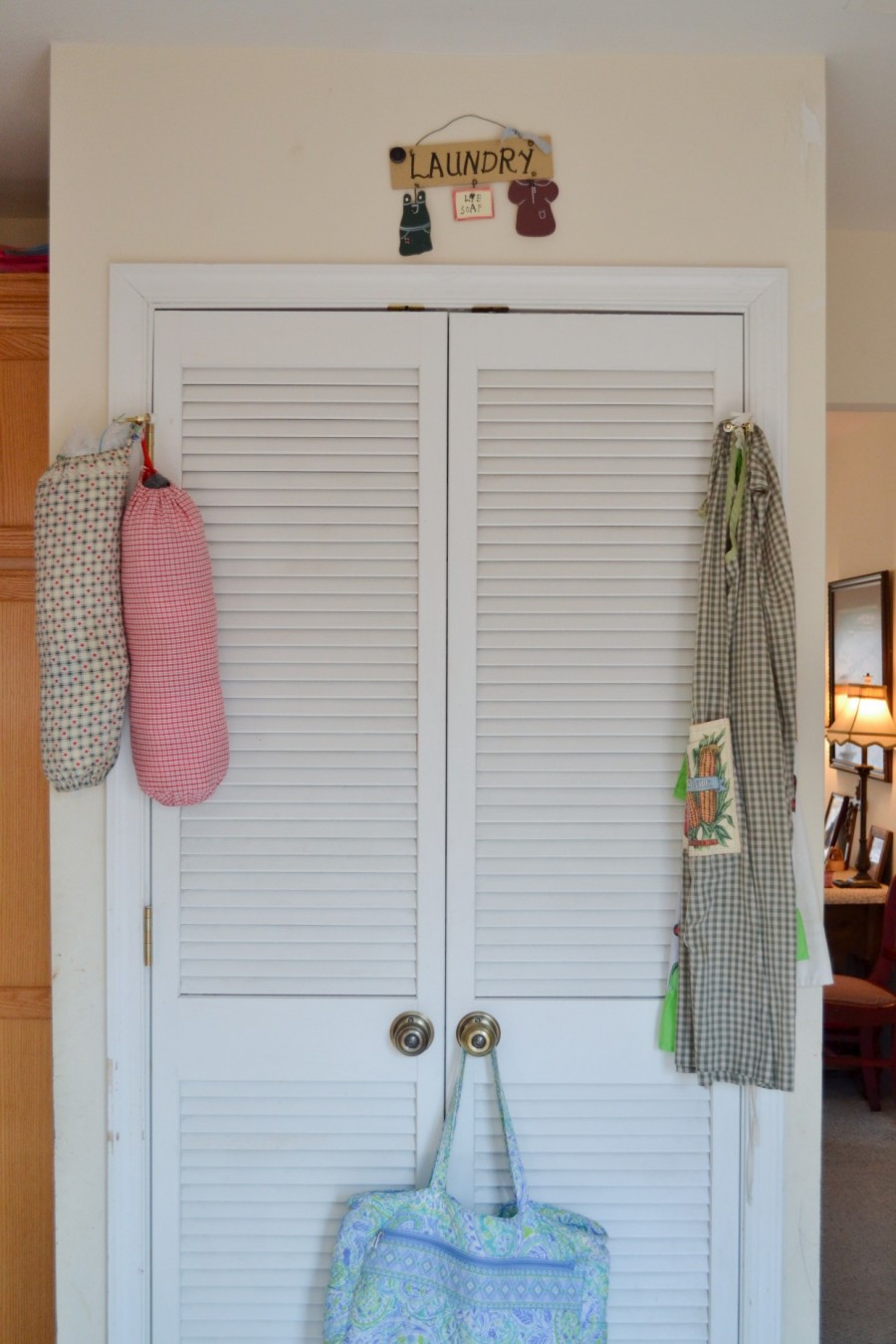 To the right of the doors is a perfect place to hang our aprons. The left side is where we recycle all our plastic bags. The blue bag hanging on the doorknob is where we put things that need to be returned. This "To Return" bag houses library books, tupperware containers, and anything and everything that needs to be returned to their rightful owners :-)
Oh, and for some spiritual inspiration, I keep a small picture of St. Therese of Lisieux inside our laundry closet to remind me to "do small things with great love."
Linen Closet
Our linen closet does not extend all the way down to the floor so our space is pretty limited. This spring, we detached from old or excess bedsheets, pillowcases, hand towels and bath towels. We also detached from old, unused or excess skin care, first aid and dental care products.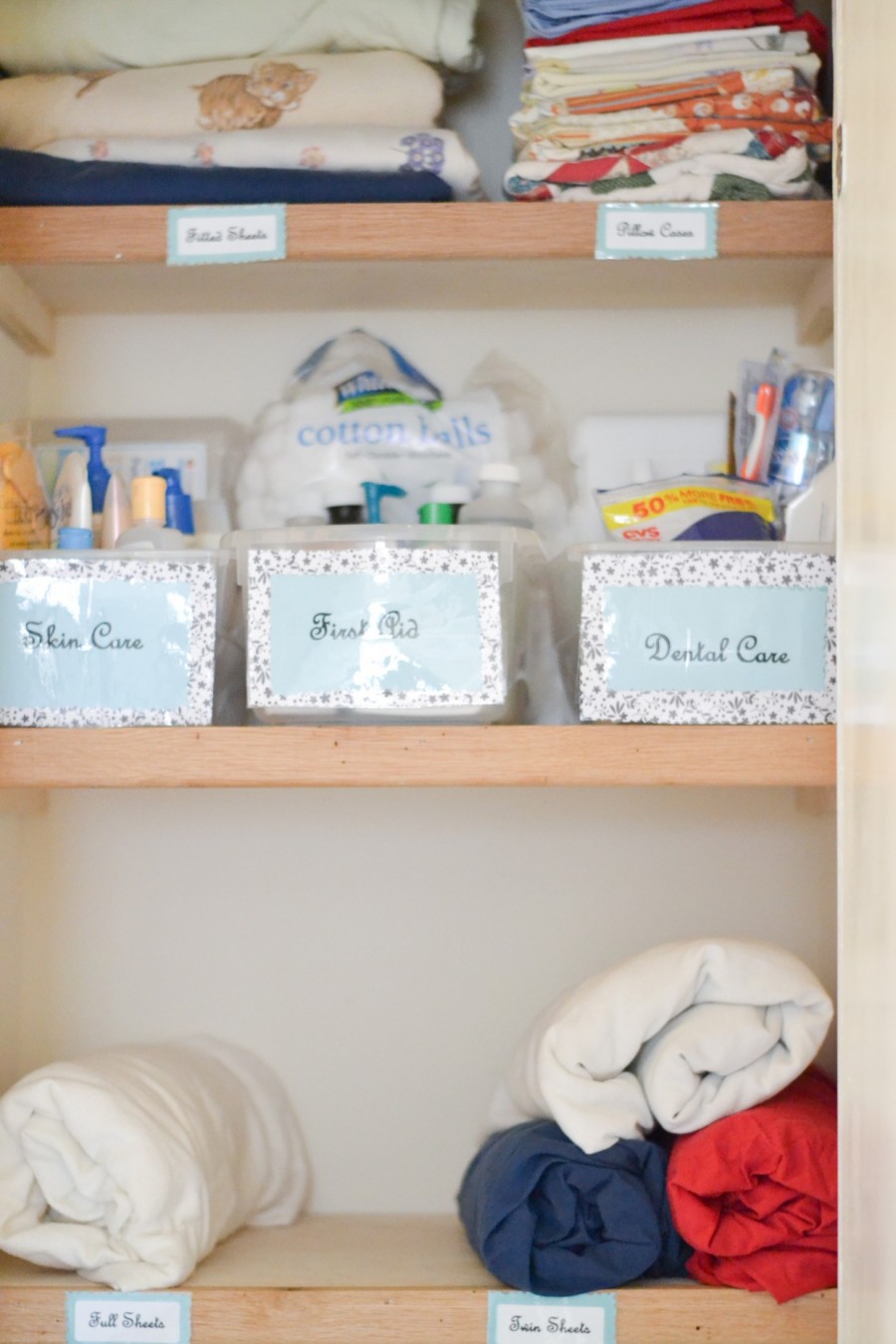 We have a total of four shelves altogether. The top shelf houses our flat sheets and pillowcases. The next one contains bins of our often used personal products. The last two shelves is where we store our bedsheets, towels, and hand towels.
I've mentioned in my past posts how labels are a simple way to help your system to self-run. My artistic daughter wanted to help make our labels and I think she did a pretty awesome job!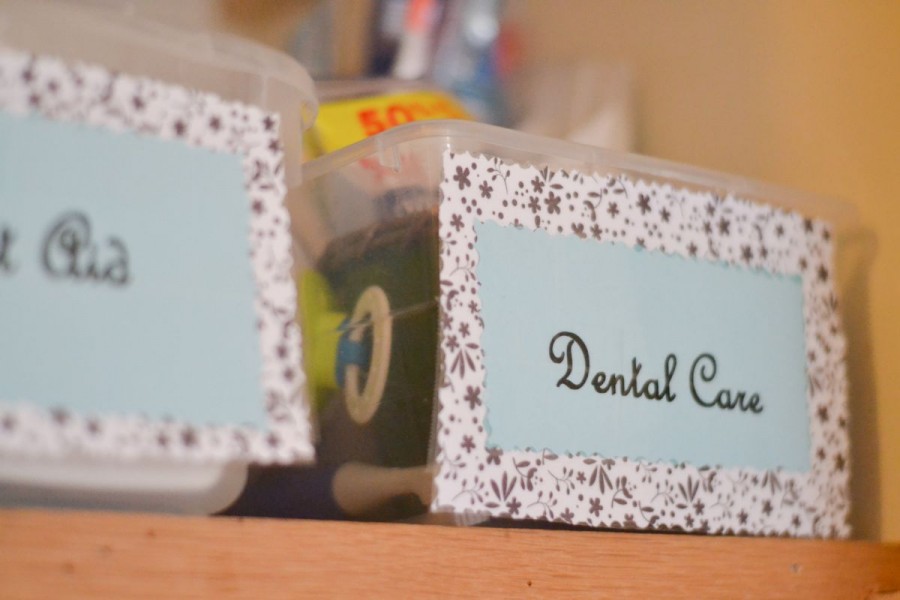 Another simple system that works for our family is to keep only what's necessary. We keep just one extra bedsheet set per mattress so we have something fresh to use each time we launder our bedsheets.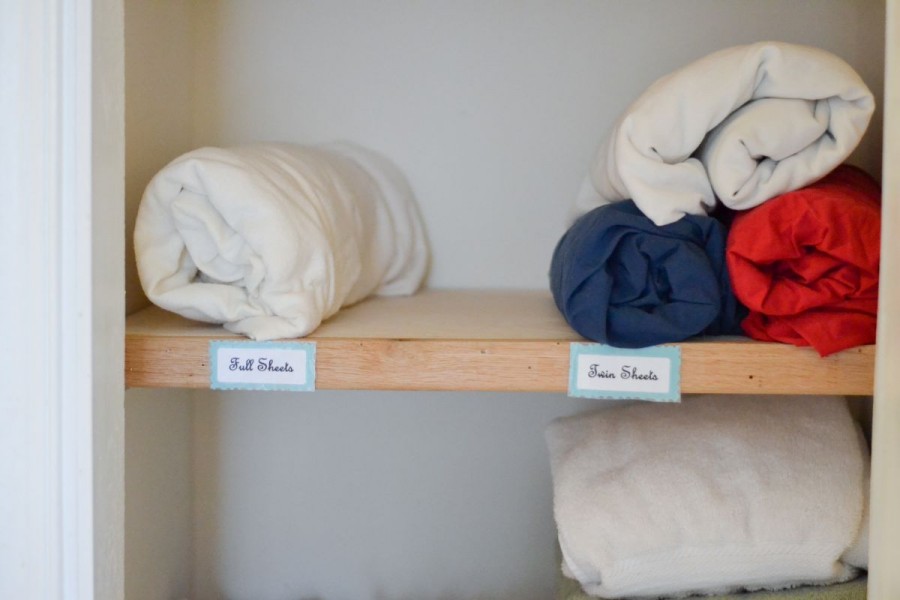 Hallway Bath
There is nothing more freeing than keeping only what you need. Our first impulse was to purchase a space-saver shelf for our hallway bath to make up for our tiny linen closet. But we had to ask ourselves, "do we really NEED one?"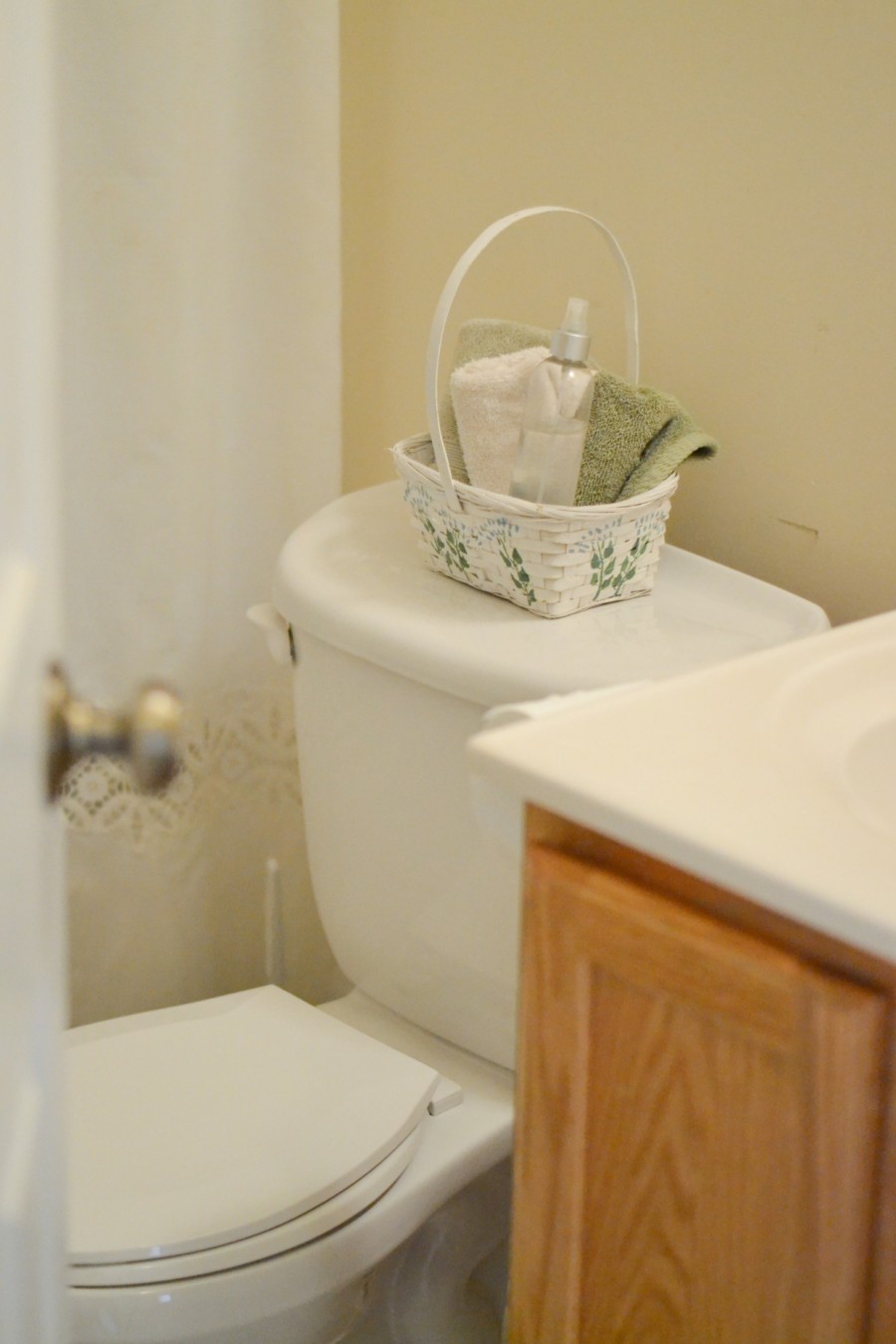 Well, after decluttering, containing and organizing everything inside the closet under the sink, we realized that we didn't need a space-saver shelf after all. This small, white basket did the trick!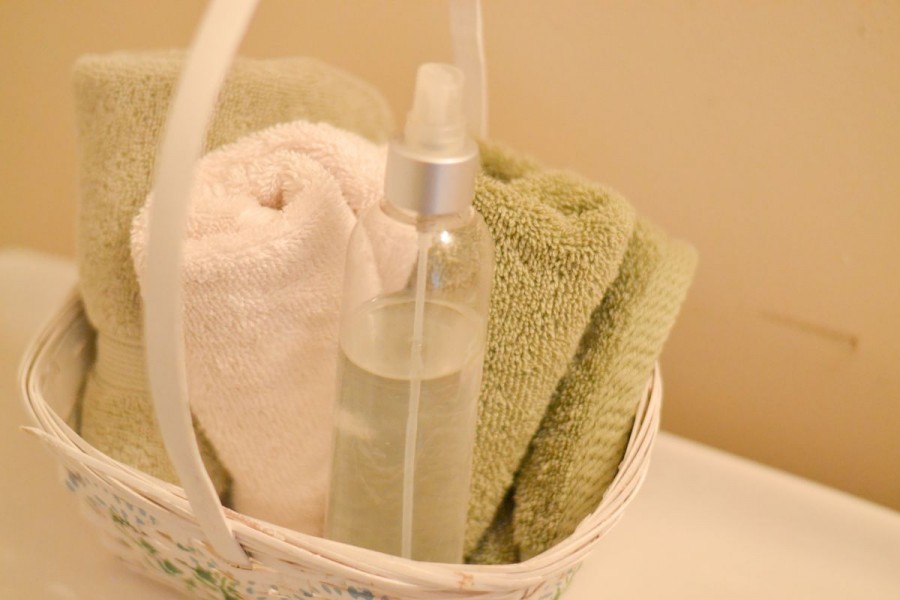 And while it seems like we don't own a plethora of books in our home, we do make it a point to have baskets of books "strewn" throughout the house so the children can look at them anywhere at their leisure. And this bin inside the hallway bath is a perfect place to house some of the children's (and Mama's!) favorite books and readers.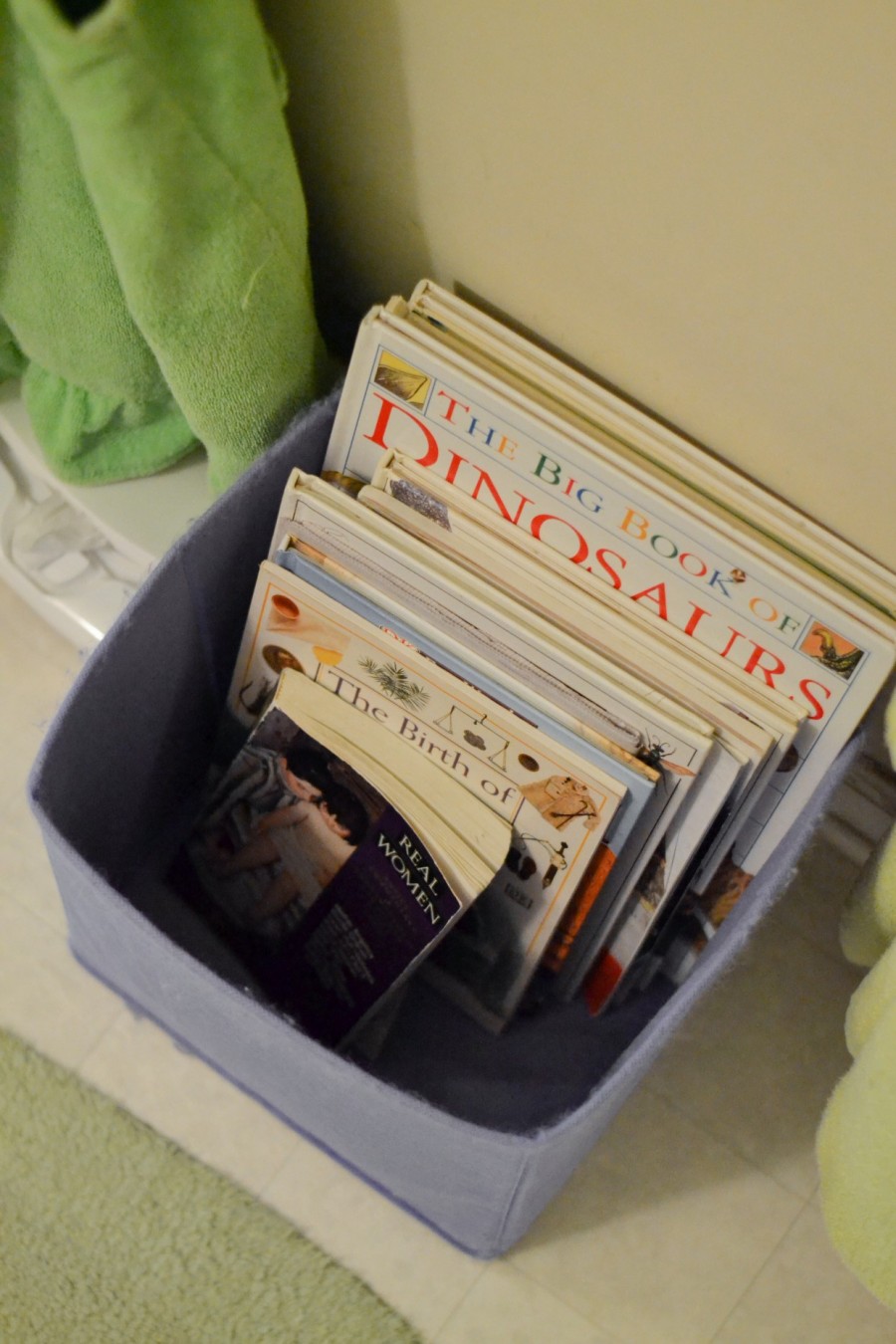 Come Again Soon!
Thank you again for stopping by and I hope you enjoyed the quick tour. In a couple of weeks, we will show you the fun and simple changes we've made to our kitchen area.
Until then…..Happy Spring Cleaning!!!
Photographs by Eliza Lois Photography