by Kelly Madrid
Homeschooling, put simply, could be defined as, "Teaching your kids at home instead of sending them to school." However, for our family, homeschooling is so much more than just learning subject matter while confined within the walls of our home. For our family, homeschooling is BOTH a personal conviction AND a family lifestyle choice. It is what we do. It is how we live. It is the narrow path we have chosen to walk in order to learn our Catholic faith, live our Catholic faith, grow in holiness, and help each other get to Heaven.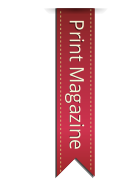 As parents deciding to accept the full-time responsibility of primary educators for our children, we first need a motive. Is it to steer our children away from the influences of the world? Is it to better meet the unique and individual needs of a particular child the Lord has given us? Is it merely a family-lifestyle choice, or preferred way of living? Is it to give a particular child more one-on-one attention than he or she could get in a classroom? Is it to foster closeness and togetherness amongst our children? Is it to maintain close relationships with our children? Is it a combination of several aforementioned reasons?
For our family, the decision to homeschool our soon-to-be seven children includes ALL of the aforementioned reasoning. We believe homeschooling is truly the straight-and-narrow path to the arms of Our Heavenly Father. For our family, homeschooling is, "The way, the TRUTH, and the life" (John 14:6). We are best able to "come unto the Father" (John 14:6), to strive for holiness, and to help each other get to Heaven through homeschooling. Therefore, it is both a personal conviction on the part of us, as parents, and also a family-lifestyle choice, or preference.

The Journey Begins
As a homeschooling mom, the beginning of my journey to this vocation dates all the way back to my childhood. I grew up as a cradle-Catholic and one of five children. I received the Sacraments. I went to Mass with my family. I went to CCD on Wednesday nights. I was given a public elementary education and a top-notch high school education at a college preparatory boarding school. However, I didn't really come to understand what it meant to be Catholic until I was accepted to a Protestant university for college.
It was during my first semester at the Protestant college that I came face-to-face with Bible-belt Baptists and Evangelical students who knew God's Word like the back of their hands. I was faced with much opposition and with questions and statements such as: "Why do you pray the Rosary to Mary? She's just the same as the rest of us"; "Why do you Catholics worship idols?"; "Why do you worship the Pope?"; "Communion is just a representation of Christ's sacrifice."; "Only Christ can truly forgive us from our transgressions. You don't need an intercessor to do that." I very quickly realized that I was in the wrong place, but it was there that I really began to understand the Faith and experience a conversion of heart… in light of preparing myself to be an authentically Catholic wife and mother someday.
I remained at that Protestant university for two years to finish both my general classes and my soul-searching. During that time, the Lord placed in my path a humble servant of His who directed me to Franciscan University of Steubenville, where I finished my undergraduate degree two years later. Not only did I gain an understanding of what it meant to be "authentically Catholic" during that time, but I was able to live out my Catholic Faith in a way I had never been able to before, guided by the grace of the Holy Spirit so present and alive on campus.
Unexpectedly, before graduation, I met my husband, Jonathon, on a cruise in the Great Jubilee Year, and we were married two weeks after graduation in the spring of 2002. Here begins the second part of my journey to becoming the homeschooling mom that I am today. Ironically my husband DOES come from "that large, Catholic homeschooling family." He is the oldest of eleven children—all of whom were homeschooled. When I first met my husband and his family on that providential cruise, I knew that homeschooling my children was what God wanted me to do with my life. I knew that there was something so intrinsically right and sacred about homeschooling. I had always loved children and had been around them for as long as I could remember… babysitting, volunteering, mentoring, and working in child development centers. I went to college for a Bachelor of Science Degree in Elementary Education. But… keeping your children at home with you ALL THE TIME and devoting your ENTIRE LIFE to raising and forming each and every one of them? This was an entirely new and radical concept for me. Yet, somehow, on that cruise, through the witness of my husband's family, it just all made sense. I knew that homeschooling was what God wanted me to devote my life to doing.
After not receiving a middle name at birth, I chose my middle name to be Elizabeth at the time of my Confirmation, after St. Elizabeth Ann Seton. I legally added Elizabeth to my name after we were married. Nine months after our wedding, our oldest daughter was born, and we have been blessed with a baby every eighteen to twenty-four months after that for the last eleven years… all the way down to baby number seven… due to arrive on Thanksgiving Day, 2013! When the time came to choose a homeschooling program for our children nearly seven years ago, there was no question in my mind or heart what we were going to use. Elizabeth Ann Seton was my patroness and the patroness of ALL schools and teachers. So, we enrolled in Seton Home Study School back in 2007 when our oldest daughter was ready for pre-kindergarten.

Faith Permeates Life
We teach our children the truth when we choose to be their primary educators in life, not only in reading, writing, and arithmetic, but, more importantly, in their Catholic faith-formation. The Church teaches that, "Parents have the first responsibility for the education of their children. They bear witness to this responsibility first by creating a home where tenderness, forgiveness, respect, fidelity, and disinterested service are the rule. The home is well-suited for education in the virtues" (CCC 2223). In Catholic homeschooling, "learning" about our Catholicism is woven into our way of living, and the two become inseparable; faith permeates life.
With soon-to-be seven children ages ten and under, educating my children is no easy feat! Every day, I begin my day—before my feet hit the ground—by first asking Our Heavenly Father for His grace and then by thanking Him for the ability He gives me to do what I do every day as a homeschooling mom. Even though homeschooling, for our family, is BOTH a personal conviction AND a family lifestyle choice, even though homeschooling is our vocation, we cannot do it without God's grace. Our family operates on a routine and mostly-structured homeschooling "schedule," or "rule of life." We all wake at the same time. Certain children have certain chores they maintain in order to help the household run smoothly… directing little ones, letting the family dog out, emptying the dishwasher, carrying the laundry downstairs, etc. We then eat breakfast together. We pray morning prayers together. We next do our studies in "schoolhouse" fashion, where we all sit together and everyone works on his own lessons for the same subject at the same time, with the little ones in-tow and with mom as instructor, guide, facilitator, counselor, and biggest support. We break mid-morning for a short time of snack, play, and chores. We have completed the subjects of religion, math, English, and reading by this time.
We then regroup mid-morning for our "more independent subjects" of handwriting, spelling, phonics, and vocabulary while I continue to keep things running smoothly around the house. Shortly before noon, we prepare for lunch, let out the dog, tickle and kiss the little ones, and answer any phone calls/emails that need immediate attention. After an hour or so of breaking for lunch, the older ones get the kitchen back to a state of cleanliness reasonable enough to open up textbooks and workbooks. The little ones nap. After that, we gather around the kitchen table for midday prayers and our final subjects, finishing out our day with one last hour of history, science, and whatever the "art" of the day is (rotating between music, physical education, and/or art). Once the little ones awaken, we put away our backpacks, quickly tidy-up, and then usually head-out for an afternoon full of hustle and bustle, activities, lessons, and/or sports. We return home again later in the evening for family supper, to clean up from another busy and blessed day, to say our evening prayers, to turn in for the night, and to thank the Lord for giving us another day to live, love, and serve Him.
We are the Madrid family from Columbus, Ohio. Homeschooling is what we do. Seton is what we use. Holiness is what we seek. Salvation is what we can only pray we merit when we stand face-to-face with Our Heavenly Father one day. For our family, homeschooling is a personal conviction and a lifestyle choice, the straight-and-narrow path. For us, it is our way of life, our rule. There is truly no greater calling in life than properly raising the children God has entrusted to our care.
"Now to Him who is able to accomplish far more than all we ask or imagine, by the power at work within us, to Him be all glory in the church and in Christ Jesus to all generations, forever and ever. Amen." (Ephesians 3:20-21)