My husband, Asher, and I were high school sweethearts. Asher is a machinist and I run Clean River Products, a small business making cold process soap.
We have been blessed with four children and the ability to homeschool for the past 12 years. We live in New Mexico, the Land of Enchantment.
Asher and I have a passion for hiking, camping, and kayaking which we have shared with our children from very early on. It has taken us many amazing places. As the children have grown, though, they have developed their own interests from these initial building blocks.
Jansen, our oldest, loves meteorites. We had always enjoyed looking for fossils on our hikes, but after reading a book about meteorites one day, Jansen was entranced, and set out to find his own. Four years later, he did. It was the first meteorite discovered in Rio Rancho, NM and was classified by the Institute of Meteoritics at the University of New Mexico.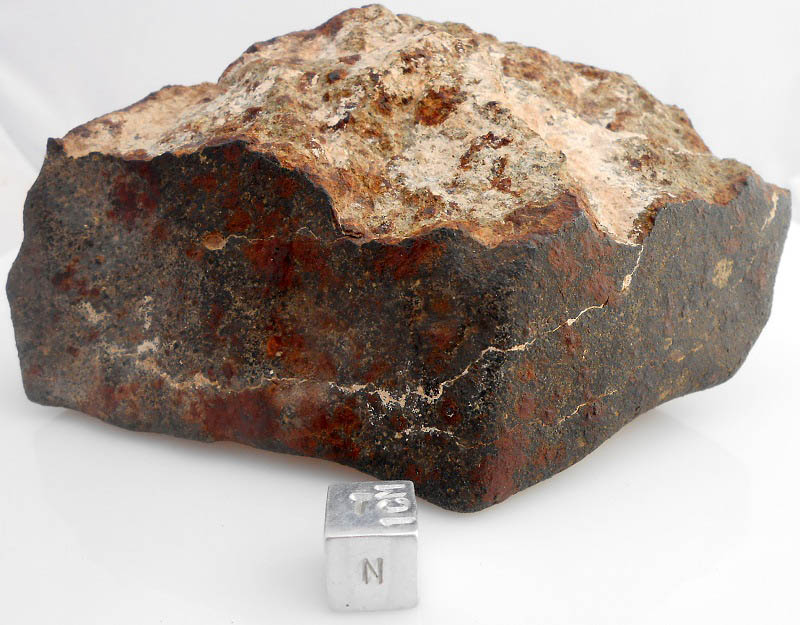 Since then, we have spent many hours wandering the arid deserts of the Southwest looking for meteorites. Surprisingly, we have found more. Jansen has been given several opportunities to work closely with Dr. Carl Agee at UNM, who has been extremely generous with his time and knowledge. Through this connection, Jansen recently was offered a work study position at UNM.
Ethan, our second son, would prefer not to scour the desert for rocks. He has been learning to write code and render images in 3D with an eye to designing computer games. In the process, he's also taken an interest in making electronic music and synthesized sounds that can be used for his games. He has contributed his music to SoundCloud and shares his songs with the Life Teen group at our parish.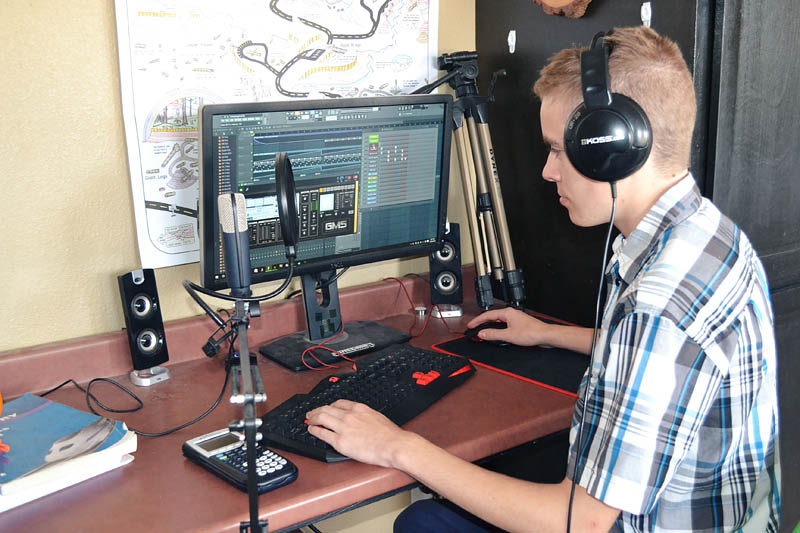 Brooke, our older daughter, enjoys crocheting and embroidery, and is currently learning to knit. She spent the better part of the summer volunteering as a Junior Leader at a local youth ranch, caring for the farm animals and teaching young children where their food comes from. She has a weekly job babysitting and tutoring other homeschooled children.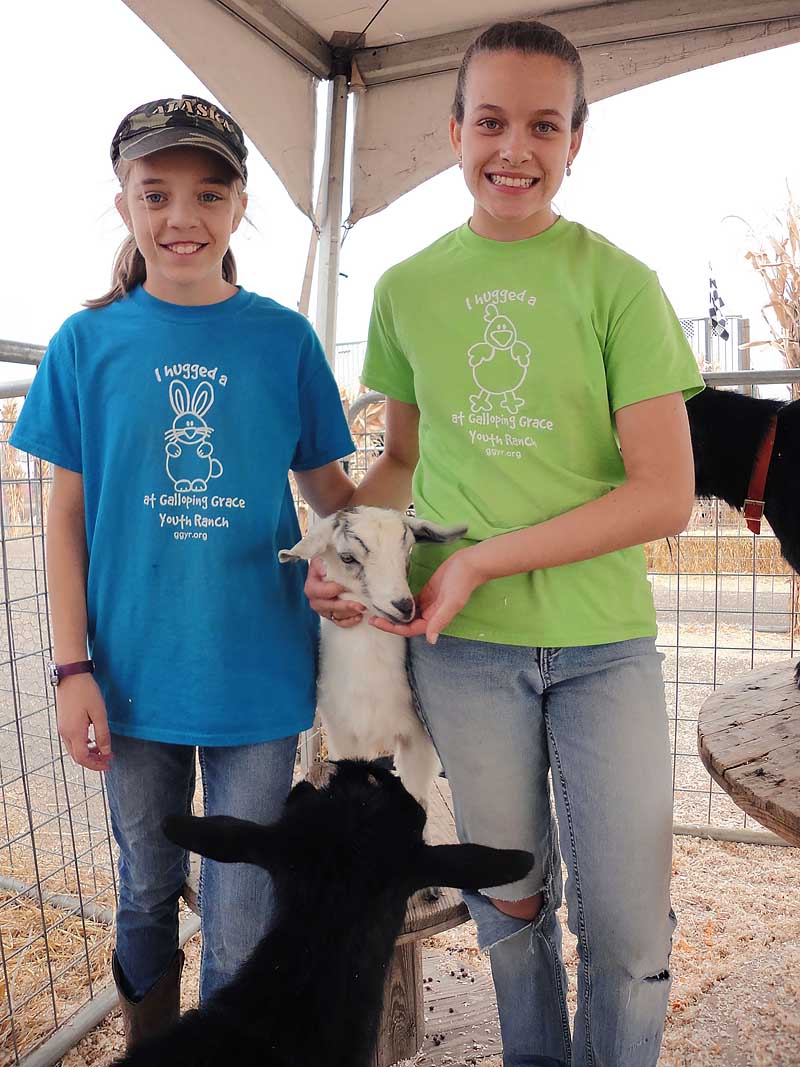 Grace, our youngest, has a passion for drawing and painting. She loves to wander the craft store aisles and pick out paint colors, brushes and paper for her next project. She also enjoys reading books about the lives of the saints.
Our Catholic faith is the most important part of our family life and our schooling has helped us grow deeper in that faith. We schedule our days off around Holy Days, and make it a point to attend morning Mass on Fridays.
The boys enjoy altar serving and all four children volunteer their time to clean the church. We have found a way to share the richness of our faith through our business as well. Our specialty soap is chrism-scented, and it is made to remind us of our baptismal promises.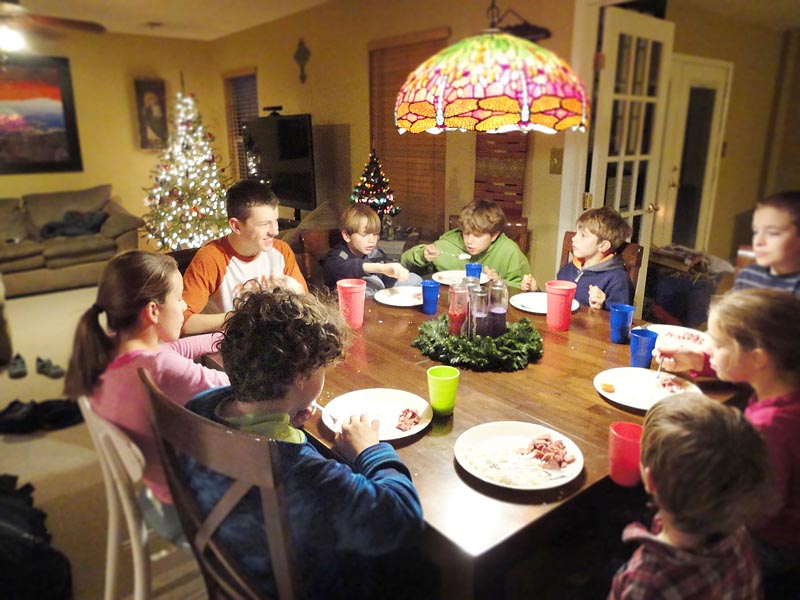 We have homeschooled our children since kindergarten, but did not begin using Seton until our boys were in high school. When high school came around, I thought designing my own curriculum would be too challenging for me and possibly too limiting for my children, so instead, we enrolled the boys in a public charter school. This did not work out well.
The biggest problem was that we had truly enjoyed homeschooling and the new public school schedule was putting a huge damper on our lifestyle. We quickly reversed our decision not to homeschool through high school, and as I didn't have time to put together a high school curriculum at that point, I decided to give Seton a try.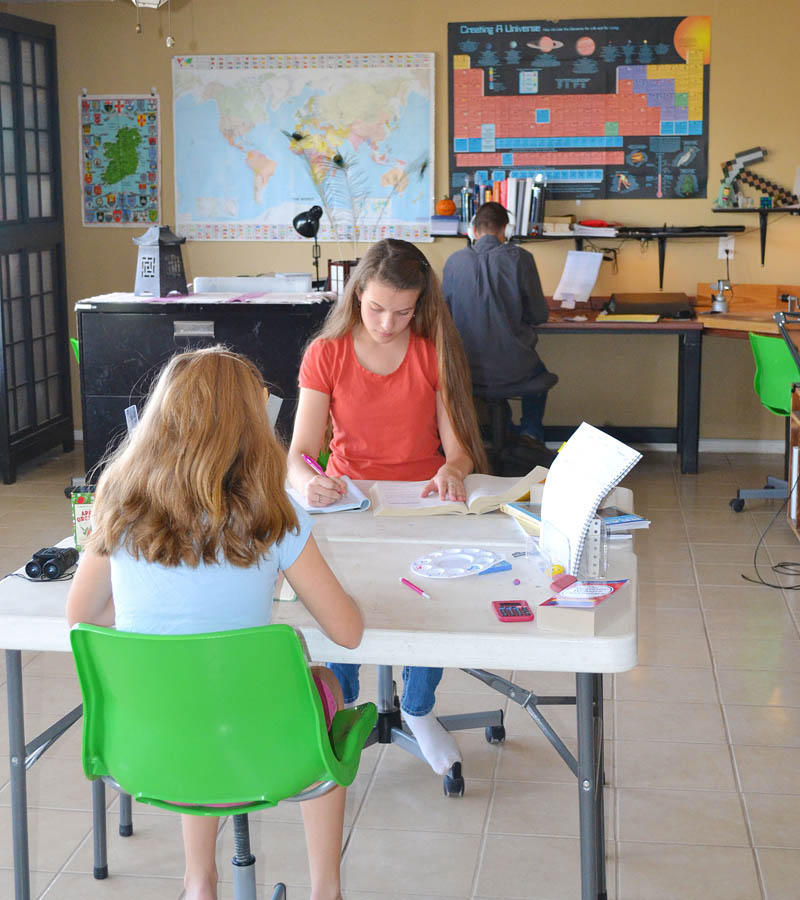 I am so thankful I did! I can see that Seton has provided my children with a truly Catholic education that is challenging and relevant in today's competitive world.
Seton has benefited our family in many ways but most importantly, it has afforded us time to be together as a family, time that we would not otherwise have had. My husband, Asher, frequently works an irregular schedule, certainly not your typical 8 to 5.
Had the kids not been homeschooled, they would rarely see him and our weekends would be spent without him. Homeschooling means we've adjusted our school days and daily routine to work with Asher's shifts so that we can have a meal together and enjoy the same days off.
Seton has also given me confidence as a mother and as a high school teacher that my children will be well equipped academically and spiritually to head out into the world. If I fall short in my abilities to help the kids with certain assignments, the Seton staff are always willing to assist the kids with any difficulties.
Furthermore, Seton has allowed my children to expand the range of their interests and talents. I did not know the difference between a meteor and a meteorite, but because of Seton, I do now, and so does my son!
My drawing skills are limited to smiley faces; I can't read music or knit; but homeschooling, especially with Seton, has encouraged the children to develop their talents and interests outside of their regular studies, giving them the tools to do so even if and when I can't.
Thanks to Seton, we've been able to continue our family life of faith-filled adventure through God's creation.