6 minutes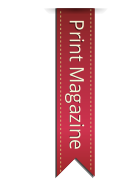 by Lisa Duda
The first time we heard the word "Homeschooling" was twenty-six years ago in the cry room at church with then 7-month old Mary Beth. I was standing next to another mom with her newborn baby girl. We looked at each other's babies and both said, "Congratulations!" to each other.
Then I commented, "They'll probably go to school together and become friends." Then the father said, "Oh, sorry. We are going to be homeschooling."
"Homeschooling?" I said, "What's THAT?"
That was in April 1988. Fast-forward twenty-two years, and that girl was in my daughter's wedding.
Although we ended up putting our oldest three children in public school for three years, we kept thinking how nice it would be to teach them at home. I really didn't know much about homeschooling back then, because it wasn't very popular in the 1990's, but a friend gave me an address for Seton Home Study School (this was before we owned a computer) and several other homeschool catalogs.

When I received Seton's info packet in the mail, it hit me straight in the heart.
Right there, on the front page was written, "God's Greatest Classroom is your Living Room…. and You are His Chosen Teacher." Then I read Dr. Mary Kay Clark's book Catholic Homeschooling s(twice), and completely fell in love with the idea.
At first my husband was not as enthusiastic, thinking especially of his wasted tax money going into the public schools. But shortly after I sent a few pleas to the Blessed Mother, my friend's husband finally convinced him that this was a good idea.
My husband asked him "What makes you such an expert?" He said, "I'm sorry, I thought you knew. I'm a History teacher in the public school." That did it. John was hooked. Forever.
Seton Makes Homeschooling Easy
We officially began homeschooling with Seton in 1995, and discovered that homeschooling is an apostolate and an adventure. We are the first evangelizers to our children. We nurture them at home, building character and teaching them virtue as well as Math, English and so on. Seton makes it easy, as its curriculum weaves the Catholic Faith throughout every subject. There are so many reminders, especially in the Faith and Freedom readers, to practice charity and patience, and to have a grateful, cheerful heart. Immersed in this, they then go out and spread the love of Christ to the world. "Train up a child the way he should go and he will not depart from it" (Proverbs 22:6).
In 1997, we began our Annual Catholic Family Camporee at Wolf Den Campground. It's a weekend of activities including a community potluck, Jamboree, and Rosary around the campfire, hiking, volleyball, swimming, and more. We welcome everyone-not just homeschoolers- to share our faith and prove to the world that "Being Catholic is cool," that Catholics are fun, and that it's okay to just smile and be yourself. We want people to feel welcomed and loved. It is so great to watch the children so happy to be with other like-minded Catholic families.
In 2001, our whole family was able to be part of the building and Dedication of the Marian Friary of Our Lady of Guadalupe with the Franciscan Friars of the Immaculate (FFI) in Griswold, CT. We spent the entire summer building, gold-leafing, sanding, staining, and landscaping. My husband and I are Franciscan Tertiaries, so we put a lot of love and prayer into it. What a great learning experience for the children too! We called it "Art Class".
Encouragement
In June 2003, we founded a group called Catholic Home Educators of the Immaculate, modeled after the charism of the Friars, and it still meets every First Friday of the month. Here, families share curriculum and experiences to welcome, help and encourage other families. Annual events include an Epiphany Talent Show, Academic Fair, May Crowning, Queenship of Mary, Blessing of the Children, Field Trips, and a huge All Saints Eve Celebration, where the children dress up as their favorite saints in costumes of Biblical nature, knights, kings, queens, Indians, etc… The children look forward to it every year.
Because of homeschooling, we have the flexibility to go on field trips while others are still in school. We usually choose destinations of religious, historical, geological, scientific, or simply naturalist significance. For example, just last week, we covered Colonial Times in Gabriel's fourth Grade History book. So we went to Old Sturbridge Village in Sturbridge, MA for the day, and stepped into the 1700's. We have also been on several mini-adventures to places such as Canada, all of New England, Pennsylvania, Ohio, and Virginia. We even traveled to Seton Headquarters in Virginia, had a tour, and met many of Seton's Staff, including Mr. & Dr. Clark!
The greatest adventure we experienced was when we took eight of our children on a Cross-Country tour for six weeks in 2002! We called it "U.S. Geography, Geology, Natural History, and Science." We learned so much that trip. We brought our school books with us and visited every National Park from Connecticut to California, Washington and back again. We were able to verify the Great Flood, de-bunk overpopulation, and truly appreciate "God's Marvelous Works!" Now, that's what I call a homeschool "supplement."
Skirting the Brink
Of course, there are occasions when homeschooling requires heroic perseverance through seemingly insurmountable difficulties. Just like everyone else, we have had our share of financial problems, Mom working, difficult pregnancies, toddlers, struggling readers, dyslexia, lazy-eye, ADHD, and discipline issues. There have been many times I myself have been on the brink of giving up.
Yet I am constantly reminded that the rewards out-weigh the struggles. Almost every day we begin with daily Mass. The rest of the day follows with homeschooling, cleaning, knitting, cooking, hugs & kisses, and I wouldn't trade it for the world! My husband, the one who originally didn't want to homeschool, now agrees that giving up is not an option. He helps wherever he can, and because he has only a four-day work week, he is home to make sure there is order.
I am the Teacher, Nurse, Cook, Household Management Supervisor, and Social Director. He is the Principal, Guidance Counselor, Mr. Fixit, Financial Advisor (for our Adult Children), and the Weekend Breakfast Chef. Help is always at hand… you just need to ask.
My Dad (a retired Physicist) comes twice a week to teach Geometry and Algebra II to my "Middles." My neighbor, Olga takes the two "Littles" for two hours a week to give me a break. Other friends have come and gone through the 19 years helping here and there.
One thing that I have always lived by all these years, is the trust in God that He knows what He is doing. I always believed in that old saying, "Every child is born with a loaf of bread in his mouth". I have personally witnessed this through prayers, promotions, & prosperity. God is never "out-done" in generosity. "You set the sail…God will provide the wind."
Meet the Family
And now….Let me introduce you to my children:
Zachary John (7) a.k.a. the "Drama King." Pure ENERGY! It is difficult to nail him down for a while to do his school, but when he does, he is like a sponge.
Gabriel Luke  (9) is doing very well in the 4th grade, with his favorite subject being Science. He loves the outdoors. He is a little calmer the older he gets, and appreciates simple things. He loves to please people, and I call him "Gabriel, My Angel."
Bernadette Mary Grace (14) is now in 9th Grade, with 10th Grade Geometry. She invented her own "Geometric Theorem of Because it is Obvious." She loves to knit, play guitar, and sometimes helps tutor the "Littles".
Rebeccca Anne-Marie (16) is in the 11th Grade. Rebecca loves to crochet. She's also my #1 Pastry-Chef and hair stylist.
Benjamin Daniel Francis (17) is in the 11th grade with Becky, but music is his life. We thank God for the flexibility Seton offers so that Ben can easily incorporate his music throughout the day, between studies.  In April, his second CD, "The Songs of Nature" was officially copy written and is now available for purchase through Seton Educational Media.
Joshua Michael (20) lives in Front Royal Virginia, about two minutes from Seton! He works for the State of Virginia, helping autistic children, and is engaged to be married at the end of June to a lovely young lady named Marigrace.
Matthew Edward (23) graduated Central CT State University with a dual-degree in Criminology and Sociology. He is the one who struggled the hardest when he was homeschooling. Tears rolled down my face as he received the President to President Award and Scholarship toward C.C.S.U. He was hired by the Department of Social Services as an investigator. In his spare time, he answers 9-1-1 calls as a Volunteer EMT.
Christopher Joseph (25) & Theresa (My Daughter-in Love) now live in West Virginia, parents to our two grandchildren so far, Joseph and Jeané. Chris is temporarily working on a pipeline while waiting for a Connecticut State career. Chris and Theresa plan to homeschool. Meanwhile, they carry the tradition of music and laughter into the next generation.
John Donald Jr. (25) works as a revenue agent for the State Dept. of Revenue (DRS).  He is also an EMT in the Columbia Fire Dept. A typical sportsman, he enjoys bow-hunting, fishing, canoeing, and swing-dancing. He sings tenor with a choir, and still plays guitar beautifully.
By the way… Do not worry about socialization…the twins were most popular in college because they were different.
Dan Cormier (My Son-in-Love) & Mary Beth (26). Mary Beth is my first Seton Homeschool Graduate (2005). When she went to college, she said, "College is a breeze! I get all my information spoon-fed to me!" Her peers would ask, "How come you don't like… swear?" She'd respond, "Because I have like….a vocabulary." She graduated from St. Joseph's College in West Hartford, and is working as a trauma nurse (RN) at Backus Hospital along with her husband.