2 minutes
At this time of year the pile of workbooks and textbooks can seem very daunting. It all feels so drab and uninteresting. Much like the bleak, gray February sky, dull and lacking any warmth.
Since children can, just as easily as their moms, get a case of the February, late-winter blahs, it makes sense to bring a little life and color into the homeschool. We can take advantage of some stuck-in-the-house days to make a few little projects that will breathe some life into our studies.
1. The Mini-Office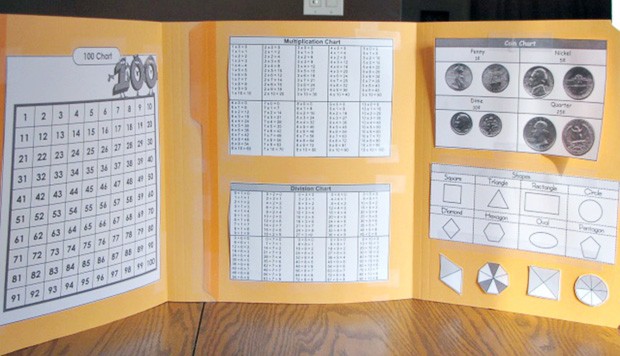 For years now I have been making use of the mini-office as both a way to reinforce some skills and to make everyone's place at the table a little brighter. Mini-offices (also referred to as kindergarten offices) are simply two or three file folders glued together so that when stood up they make a divider between that child and any other children at the table.
I prefer the term mini-office to kindergarten office because these handy fact folders can be used right up through high school. For the pre-schooler I include a word strip with the child's name and address, a chart of shapes, a chart of colors, days of the week, the alphabet, a picture of the Blessed Mother and a picture of the flag.
For the kindergarten student there is a hundreds chart, a coin chart, more advanced shapes, the Hail Mary, and a sight word wall. I have mini-offices for math, writing, geography and American history. You are only limited by your imagination.
The premise of the mini-office is simple: the children have their own divider while being faced with facts and figures. Theoretically they will absorb the information and will have a handy reference table, thus freeing up mom from answering the same question over and over and over…
Mini-Office Resources
2. Lapbook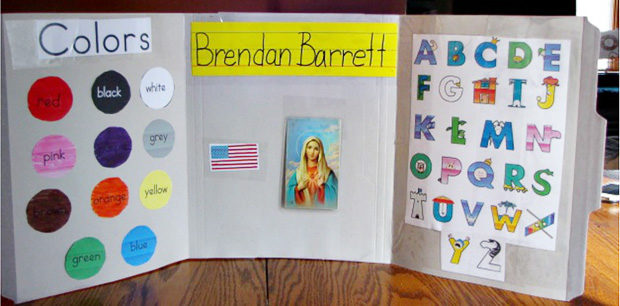 Another handy homeschool helper is the lapbook. Lapbooks can make any subject a bit more interesting for children because it gives them an opportunity to be creative as well as making the work more "hands-on," which is great if you have a kinesthetic learner.
We have made lapbooks for math, science, literature, religion, history and even music. Again, it is a case of only being limited by your imagination.
Lapbooks allow you to linger on a subject for a while and really explore it in depth. They can be worked on by the whole family, each contributing according to their ability. They can be artistic and beautiful or practical and straightforward.
A couple of afternoons spent on a lapbook can really invigorate your children about their subject matter and chase away the blahs that are so apt to happen at this time of year.
Lapbook Resources
3. Timeline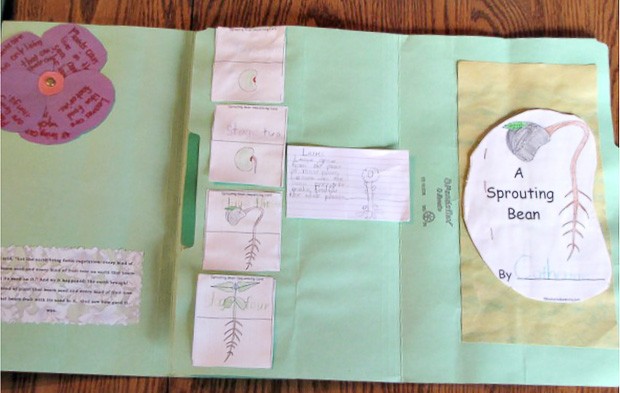 Lastly, another fun visual addition to your homeschool is the timeline. We have worked with timelines off and on for many years now. Some people keep them in binders or special timeline books, others tape them to the wall or string them along in a clothesline type of way. However you do it, timelines are a fun way to enhance your studies and involve the whole family.
I have purchased the timeline products from R.C. History but we have also added a few of our own drawings and maps here and there. The timeline is a work in progress that gets put away for a while and when taken out is greeted like an old friend. I will probably have to leave it to someone in my will.
Now I want to make it clear that I am not a crafty mom. I have absolutely no artistic abilities whatsoever, which is why these three activities fit in well with my homeschool and my personality.
I am easily overwhelmed by crafty messes, and I am often lost when confronted with formal art lessons, but mini-offices, lapbooks, and timelines are manageable as well as being fun. They can really help brighten up your homeschool, at least until spring comes!
And spring is coming, right?
Timeline Resources