5 minutes
by Monica Berghout
"Look at those huge rain clouds!" I said to my sister Molly as we scrambled up the wide, sloping green hills of Uffington in our search for the famous 374-foot White Horse carved into the chalky ground. By the time we reached the prehistoric figure, the skies had grown incredibly dark for a British summer afternoon, and deep rumbles of thunder echoed across the hills.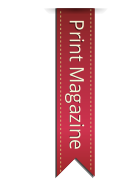 Unruffled, Molly and I traipsed excitedly about the White Horse, carefully inspecting the white chalk, picking our way over the curved strokes, and imagining King Alfred surveying his soldiers. Our mom, looking apprehensively at the ever-darkening sky, suggested we hurry while our dad, his t-shirt a blue speck against the enveloping green, snapped pictures with expert precision. As we were heading down, however, the dark sky opened to release a torrent of water in the heaviest British rainstorm I have ever seen. Despite our shrieks and giggles on the fifteen-minute walk to the parking lot and sopping-wet clothes on the long car ride back home to London, we were enthusiastic about having experienced Chesterton's lines so literally on our expedition to the White Horse.
Born State-Side
Molly and I were born in Seattle, Washington, and our parents decided to homeschool as soon as I was old enough for Kindergarten. Both my parents wanted to ensure that, above all else, their daughters grew up in a thoroughly Catholic home with a deep love for their faith. They chose Seton primarily because of the excellent textbooks, greatly appreciating both the academic challenge and the genuine Catholicism they provided. I grew up loving my schoolwork, feeling as though my Seton books opened an exciting adventure to me, with each subject a new world waiting to be explored. My parents would sometimes tease Molly and me, threatening to put us in school if we did not finish our assignments on time, to which we responded with frantic promises of assiduous diligence if we could continue being homeschooled!
In 2006, when I was fourteen and Molly was twelve, circumstances of my father's job gave our family the opportunity to move to London, England. At first, we were unsure – leave all our family and friends and the only life we had ever known to move to Europe? But our dad, as head of the house, felt strongly that this would be a good experience for our family, and in the end, we could tell that the Holy Spirit was leading us to take this adventure. One detail that made the decision easier was that Molly and I would not have to change schools! We could continue being Seton students and not have to worry about adjusting to the British school system, which could not be more different from the American one.
Ex-Pat Adventures
Life as ex-pats proved to be quite an adventure indeed. Our dad learned to take the tube (London Underground) to work, our mom drove on the other side of the road, and Molly and I got used to people complimenting us on our "accent." We became accustomed to living in a hundred-year-old house which, understandably, always seemed to need some sort of repair, passing historically significant places labeled with a "Blue Plaque" every day, and replacing the letter z with s (except in our Seton assignments!).
Living in Europe, we have been able to travel easily to famous Catholic shrines. In France, we filled numerous plastic water bottles at the miraculous spring in Lourdes, were mesmerized by the stained glass windows of King St. Louis IX's chapel Sainte Chapelle, increased our devotion to St. Michael at Mont St. Michel, and gained new appreciation for the Miraculous Medal at the altar of St. Catherine Labouré in Rue de Bac. In Italy, we waved excitedly to Pope Benedict in Rome, gazed in speechless awe and wonder at Michelangelo's masterpieces in the Sistine Chapel, and contemplated the life of St. Padre Pio in San Giovanni. We felt close friendship with the three little shepherds in Fatima, honoured the Divine Infant at His Shrine in Prague, and admired the courage of St. Patrick and Red Hugh O'Donnell in Ireland.
These trips continually re-emphasized the deep Catholicism Molly and I were learning in our Seton studies, and we profoundly felt the union and universality of our Catholic Church as well as the richness of its heritage. Visiting Rome last year remains the supreme highlight of my life; I dubbed this city "the most beautiful place in the world" and realized more intensely than ever before the great treasure of the Catholic Faith.
England itself proved to go hand-in-hand with our Seton studies, and our parents have taken us on many "homeschool field trips" to places connected with our schoolwork. I enjoyed supplementing my study of The Merchant of Venice and Macbeth with Shakespeare performances at the Globe Theatre and trips to Stratford-Upon-Avon, Shakespeare's home. Visits to Jane Austen's houses in Chawton and Bath and her grave in Winchester Cathedral made my experience of Pride and Prejudice much more interesting. My entire family developed a deep love for St. Thomas More both from visiting the places where he lived, worked, was executed, and is buried, and from studying A Man for All Seasons.
Day trips to Canterbury and G.K. Chesterton's house, sites associated with Chaucer, DeFoe, Gerard Manley Hopkins, Oscar Wilde, T.S. Eliot, and Francis Thompson, and that memorable adventure to the White Horse greatly increased my appreciation for the outstanding education I was receiving through my Seton studies. Perhaps the writers who have meant the most to me, though, are J.R.R. Tolkien and C.S. Lewis. Visiting their colleges and homes at Oxford, Tolkien's birthplace and Oratory in Birmingham, and his inspiration for "the Shire" has made me feel a close kinship with my favourite authors; their work has meant much to me and often has provided the encouragement I need in times of challenge.
For us, however, the most important part of our move to England has been the rich Catholic heritage that we have discovered here, which has strengthened and inspired our Catholic Faith. Our beloved parish church, the Brompton Oratory, has been another source of continual consolation and inspiration for my entire family. The Italian Baroque architecture, wealth of stunning statues and artwork, rich sacred music, beautiful reverence of both the Extraordinary Form and Novus Ordo Masses, and most importantly the authentic Catholicism taught and upheld by the nine Oratory Fathers have encouraged in each member of my family a firm love and dedication to our Catholic Faith.
My sister, Molly, has always dreamed of a career in music, expecting to pursue the piano. The majestic and lavish sounds of the organ at the Oratory, however, left her with a love of this king of instruments and the sacred music of the Church. She switched from the piano to the organ, taking lessons with the organists from the Oratory, St. Paul's Cathedral, and the Royal College of Organists School; currently she is completing her last year of Seton high school and auditioning for admittance to a college program in the organ at the Royal College or Royal Academy of Music. She hopes one day to bring the wealth of sacred music she has discovered here in England back to the United States as an organist, organ teacher, and choir director, inspiring the next generation to preserve the traditional music of the Church.
As for myself, I am 21 now, have just graduated with a university degree from the Royal Academy of Dance, and have embarked on a year-long apprenticeship with a Christian dance company here in London. I sincerely believe that I owe my academic success at university (I graduated with First Class Honours) to the excellent education Seton gave me. I also attribute my future "mission" – being a Catholic voice in the world of dance, and using dance as a means with which to evangelize – to growing up in a deeply-committed, Catholic homeschooling family and receiving such a rich and thorough Catholic education through the Seton curriculum.
Molly and I know full well the challenges we all face as homeschoolers and as Catholic young people. Any Seton student who has ever felt overwhelmed, lonely, isolated, or insufficient, I sympathize with you. I also champion you. My sister and I are here to tell you that, no matter what, it's worth it. Hold onto your identity as a homeschooler, as a Seton student, and as a Catholic. If you let it, this identity will take you on an adventure of beauty, truth, and meaning greater than anything you can imagine. May we all go out in courage with hope and faith to carry on King Alfred's fight for truth, goodness, and beauty in our own generation.