1 minute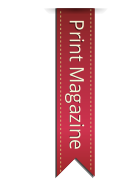 The primary role of parents in their children's education, especially in their religious education, comes from the importance of children in Christian marriage.
The Catechism of the Catholic Church says of children in Christian marriage, quoting the Second Vatican Council:
"By its very nature, the institution of marriage and married love is ordered to the procreation and education of the offspring, and it is in them that it finds its crowning glory."  "Children are the supreme gift of marriage, and contribute greatly to the good of the parents themselves" (CCC 1652, quoting Gaudium et Spes, 48, par. 1, and 50, par. 1).
The Catechism continues with what follows from children being the crowning glory of marriage:

"The fruitfulness of conjugal love extends to the fruits of the moral, spiritual, and supernatural life that parents hand on to their children by education. Parents are the principal and first educators of their children" (CCC 1653).
The last point clarifies that parents are primary educators of their children, not only because they are the first educators of their children in time, but also because they are the principal educators across time.
As principal educators of their children, parents are the most important and chief educators of their children until the latter enter their legal majority. Parents have the greatest responsibility in the education of their children and, therefore, the greatest authority and freedom to exercise that responsibility.
As a practical matter, parents usually are not the sole educators of their children because the complexity of modern life requires assistance from others, such as the Church and the state and other education providers, in this important task. However, while parents are not usually the only educators, they are the only principal educators of their children.
Parents always remain the principals or headmasters of their children's "schools of faith and life."  As principals, parents have a large measure of authority and freedom of choice in the education of their children. Other educators have authority and power only because parents authorize and empower other educators to be their representatives.
This article was taken from pages 8 to 11 of the 54-page pamphlet Responsibilities and Rights of Parents in Religious Education, written by a Canon Lawyer for the Catholic Homeschool Network of America, now available from Seton Educational Media for $2.00.