How do I begin to figure out financing for college?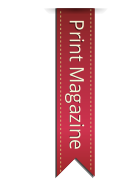 College is one of the most expensive investments in life.  Whether the student or the parents foot the bill, rather large sums are involved.  One of the most important steps in financing college begins by talking to the college financial office.  They would be able to give information on available scholarship money and the qualifications, work-study programs, and grants.
Another important step is getting on the Internet and doing a scholarship search there.  A program such as www.fastweb.com will allow you to enter family information and filter scholarships to present programs which apply to your situation.  An important step is to take the PSAT test in October of 11th grade.  This test is the benchmark used to determine National Merit Scholarships.  Many states have funds available for students who will attend college within the home state; check with your state Department of Education.
Parents with a young, growing family often begin to put a small sum aside each paycheck for an education fund.  Such a fund begun at a new child's birth could amount to a tidy sum when college time rolls around.  Check with employers, your parish and your diocese, as well as any professional organizations or unions.  They often have programs.
In addition, fraternal organizations, such as the Knights of Columbus or the Elks, often have scholarship opportunities for members' children.  Yet another approach is for the student to plan on taking a bit longer to finish the degree.  By taking fewer courses, the student would be able to work and thus incur much less debt during the academic career.
Is a campus visit absolutely necessary?
The campus visit is not absolutely necessary, but it is usually a very good idea.  There really is no good way to know the atmosphere of a given college without personally checking the school.  The advertisements  of a college would emphasize the positive aspects of the school, of course.  The campus visit will allow a student to see what actually happens on the campus and to ask questions of those already enrolled there.  Most colleges will arrange for a visit lasting one or two days.  This will allow the prospective student to attend a few classes and, perhaps more important, discover how students behave outside class hours.  The visitor might be pleasantly surprised to find the students to be studious and responsible, obviously aware of why they are in college in the first place.
On the other hand, the school might be a riotous bedlam, a place where any serious study is all but impossible.  The visit should clarify if a student's mind and morals would be in danger at any particular college.  There may be varied reactions to the visit.  A student might be able to say fervently, "No way!"  The reaction might be, "Hey, this place already feels like home!"  Either way, valuable information is gained.  The campus visit is strongly recommended!
How do I determine if a college is right academically?
The interests of the student will largely determine whether a given college is a good fit.  A young person interested in a financial career would not be well-advised to choose the Peabody Conservatory of Music!  A great deal of time and effort will be saved by concentrating the search on those colleges which offer degrees interesting to the student.
A young person does not necessarily know what he or she wishes to do in life, of course.  An undecided student may wish to enter a liberal arts college with a wide variety of majors.  More than likely, while a student is still working through the general degree requirements, some course will attract the attention of the student and lead to a decision on the major.
Another approach for the undecided student is to attend a two-year institution for the general requirements.  This will still expose the student to a variety of courses, but will also result in substantial savings on tuition.  Most four-year colleges will accept general requirement courses from junior colleges.  The student will most likely still be able to live at home as well, eliminating room and board costs.
What are the spiritual qualifications of the college?
By far, the most important consideration for any Catholic student entering college will be the possibilities for living and furthering the life of faith.  Gaining three doctoral degrees is of no use if a soul is lost in the process!  So, it is vitally important for a student to determine what the Catholic facilities are like on the campus.  A visit to the chapel and a meeting with the chaplain is an excellent idea.  There should be few questions about the spiritual life on campus if a Catholic college is being considered, although even then a good look at the services is warranted.  Most secular colleges have a Newman Center which serves the needs of Catholic students.
Some Newman Centers are superb and can boast of many converts among the non-Catholics at the school.  Others might be something of an after-thought in the diocese, maybe even served by only a part-time priest.  These latter may be a bit problematic; a full-time priest entirely dedicated to the spiritual lives of students is of great importance.  Try to attend Mass on the campus visit and perhaps even go to Confession; this is the best way to learn if the campus will serve the needs of Catholics at the college.   If a college is likely to lead to spiritual damage or neglect, that college is emphatically not a good choice!
As with any big decision, a student should accompany decisions about college with a great deal of prayer.  A helpful guide would be the guide to colleges published by the Cardinal Newman Society.  The advice of a spiritual director or pastor, one's parents, and other reliable, trusted adults should be given earnest consideration.

We at Seton are very excited about a new initiative called the
Seton College Partnership Program. Learn more on our website!