The Great Purge of 2014
Spring is definitely in the air and what better time to declutter and organize our domestic church than during this beautiful season of Lent.
Despite the on-again, off-again winter weather we've been experiencing here in Virginia, the Great Purge of 2014 is well underway in our little home in the hills.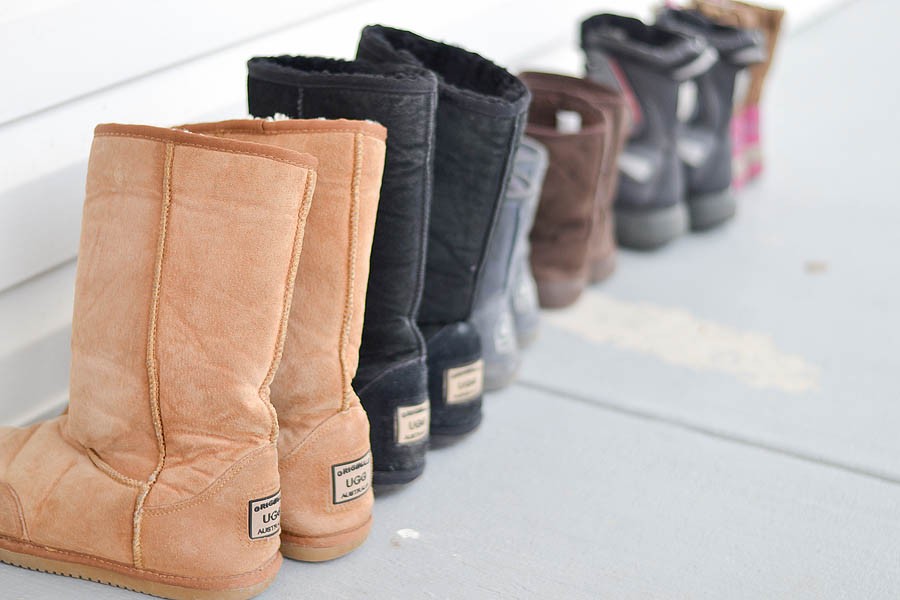 During this particular Lenten Season, our family decided to partake in the "Forty Bags in Forty Days" challenge.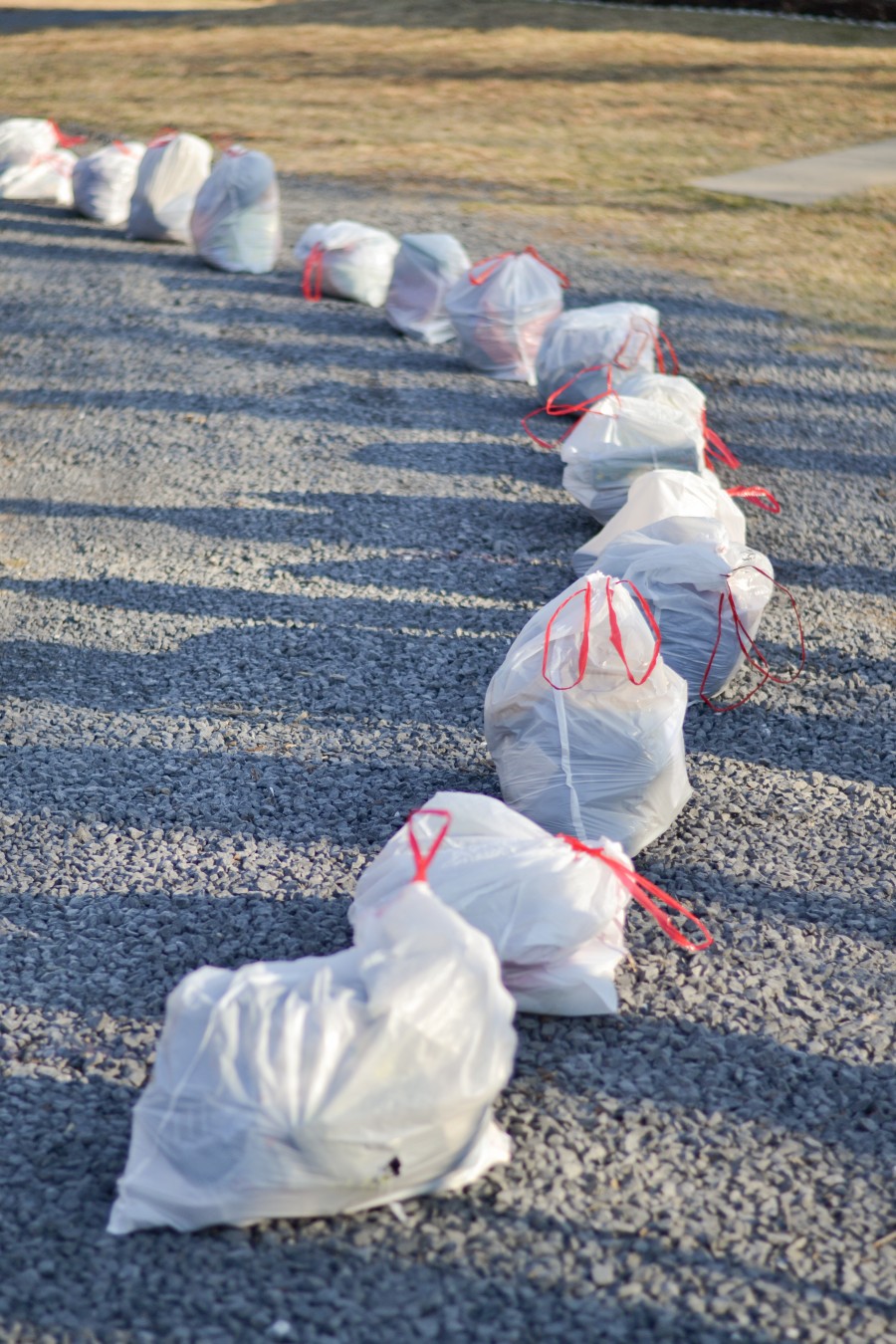 In the next several posts, I will be sharing with you our family's spring-cleaning adventure. I won't be focusing on the nitty gritties of cleaning though. The focus will be mostly on decluttering, organizing and systemizing the home. Reason being is that I think the more organized the home is, the easier it is to do the cleaning part of spring-cleaning.
While I promise to show you what we've been doing room by room, I first need to encourage families to take the time to declutter. Below are some simple tips to start.
Simple Spring Cleaning Tips
1. Offer your decluttering/detachment project for a higher purpose.
I must admit, it seemed like a daunting task when our family decided to partake in this Forty Bags in Forty Days Challenge. But once we offered up our detachment project for a higher purpose, everyone's attitudes began to change.
This year, we offered up our detachment project for love of God, family, and neighbor. In particular, we offered it for the healing of a dear family friend and neighbor, my son's godfather and my Confessor and confidante of thirty years. He was diagnosed with an aggressive form of cancer and had to be abruptly moved to an assisted living facility until he recovers and is able to live on his own again.
Whenever we would get discouraged or distracted during our detachment project, we would remind ourselves that we were offering everything up for Father's spiritual, physical and emotional healing.
2. Start with excess clothes and toys then take advantage of the momentum.
Although we've been in our home for ten years and have decluttered regularly every Advent and Lent, this is the first time our family has participated in the Forty Bags in Forty Days Challenge.
It was a rough start, but the good news is that we started. And a good way to begin is to give away clothes and toys. Once we filled several medium-sized garbage bags, we were on a roll. We took advantage of that momentum and having the goal of giving away forty bags helped tremendously. The children and I kept counting and they were eager to fill up more bags.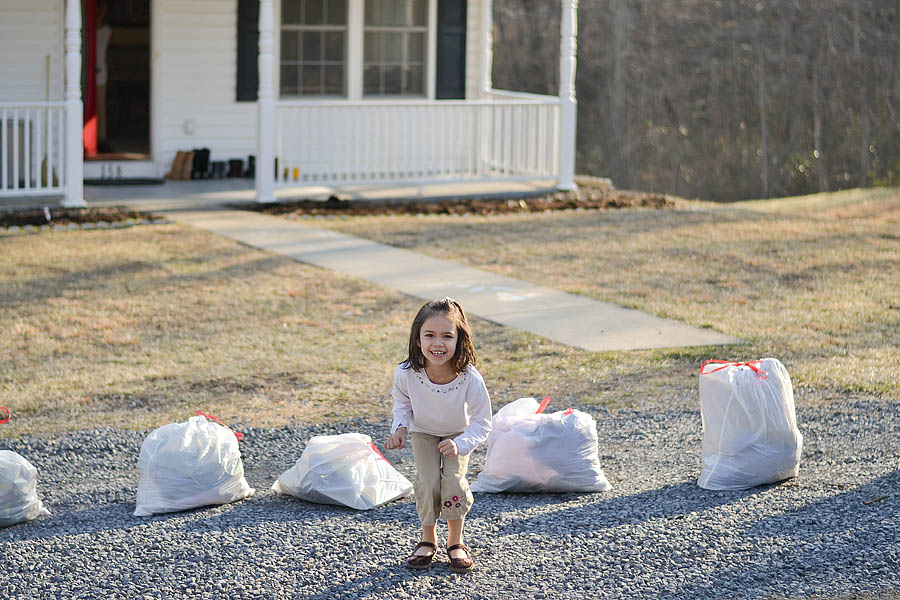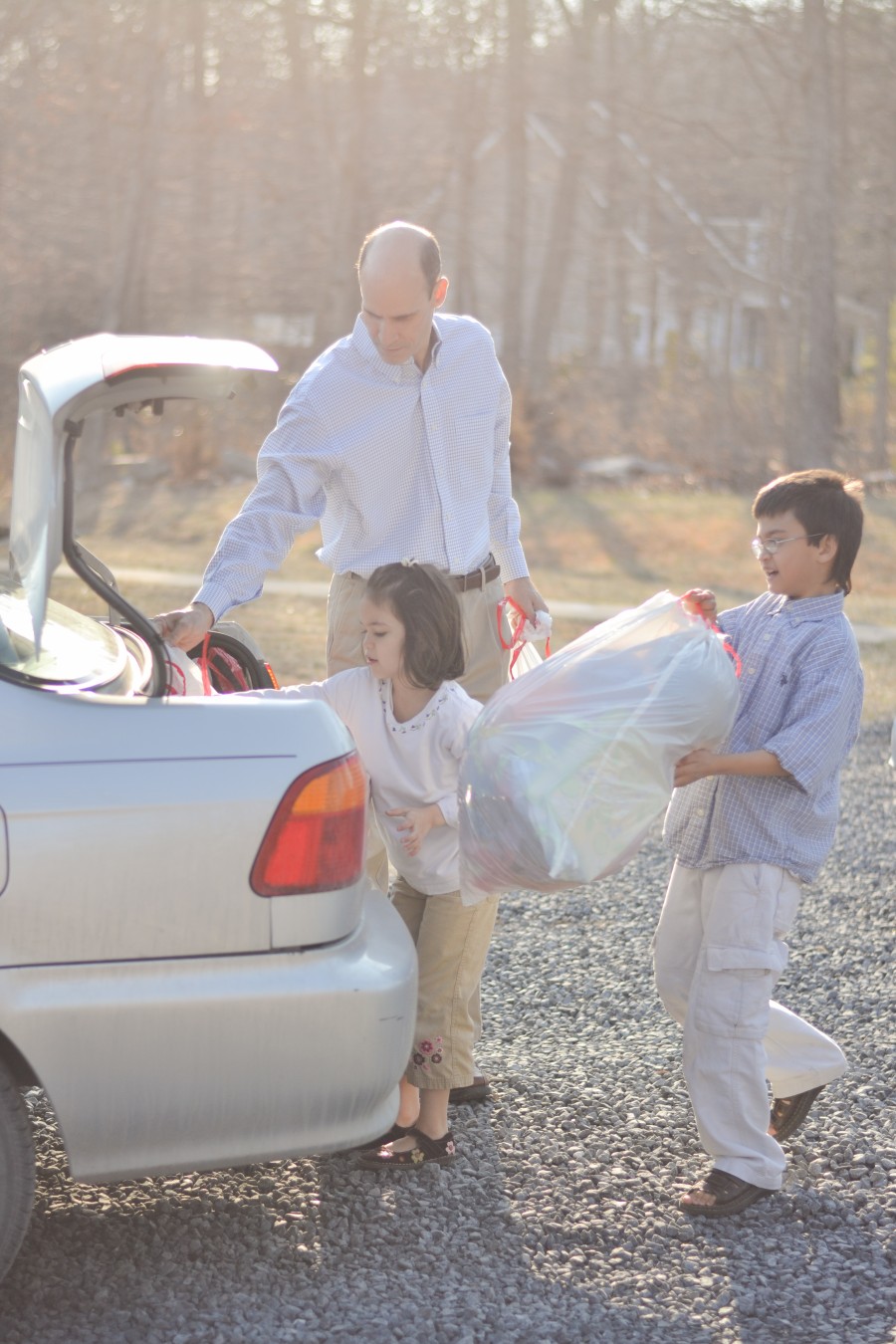 How in the world did we acquire all these things to begin with? I mean, we moved away from the city to practice voluntary simplicity, right? Well, the reality is that we have children. We homeschool our children. We can't help but have things. We are a family and we have the same struggles just like any other family on earth.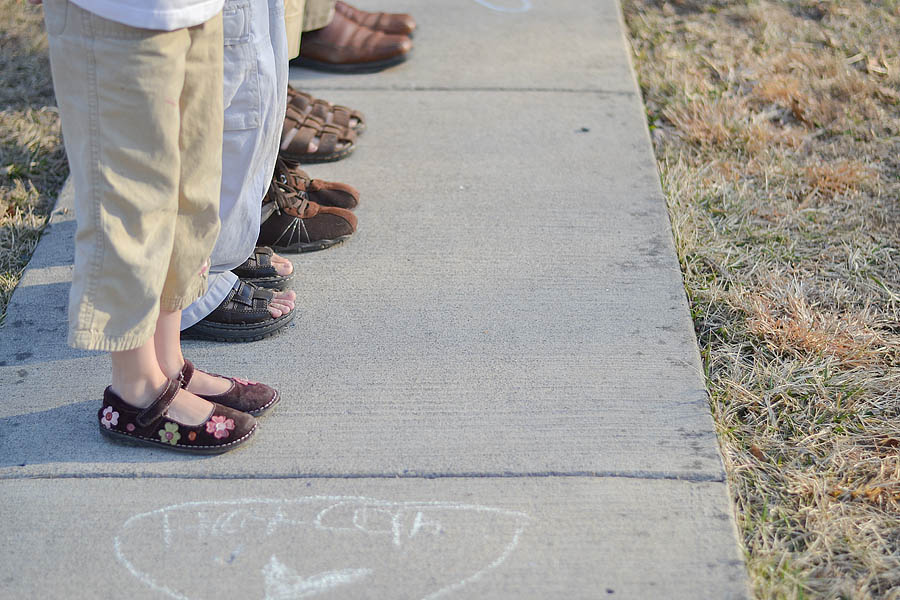 However, the one consistent thing we can do is to make sure that clutter regularly flows outside our home. As I stood there one night looking at the bags in our garage, it amazed me how much stuff we can accumulate without our even noticing. Clutter is insidious. It creeps into our lives, oh so subtly, distracts us constantly and deprives us of the freedom to love our God and our family more fully.
3. Avoid storing too many items for possible future use.
Our forty bags consisted mostly of things from our Advent purge last year. It also included a realistic look at our classroom and letting go of teaching materials we have not used in years. Also, my sister and my parents recently moved and we inherited some bags with things they thought we might be able to use in the future.
We went through all the bags they gave me and realized that we were able to live without many of those items to begin with. Some we decided to drop off at a consignment shop but a majority was placed in our give-away pile.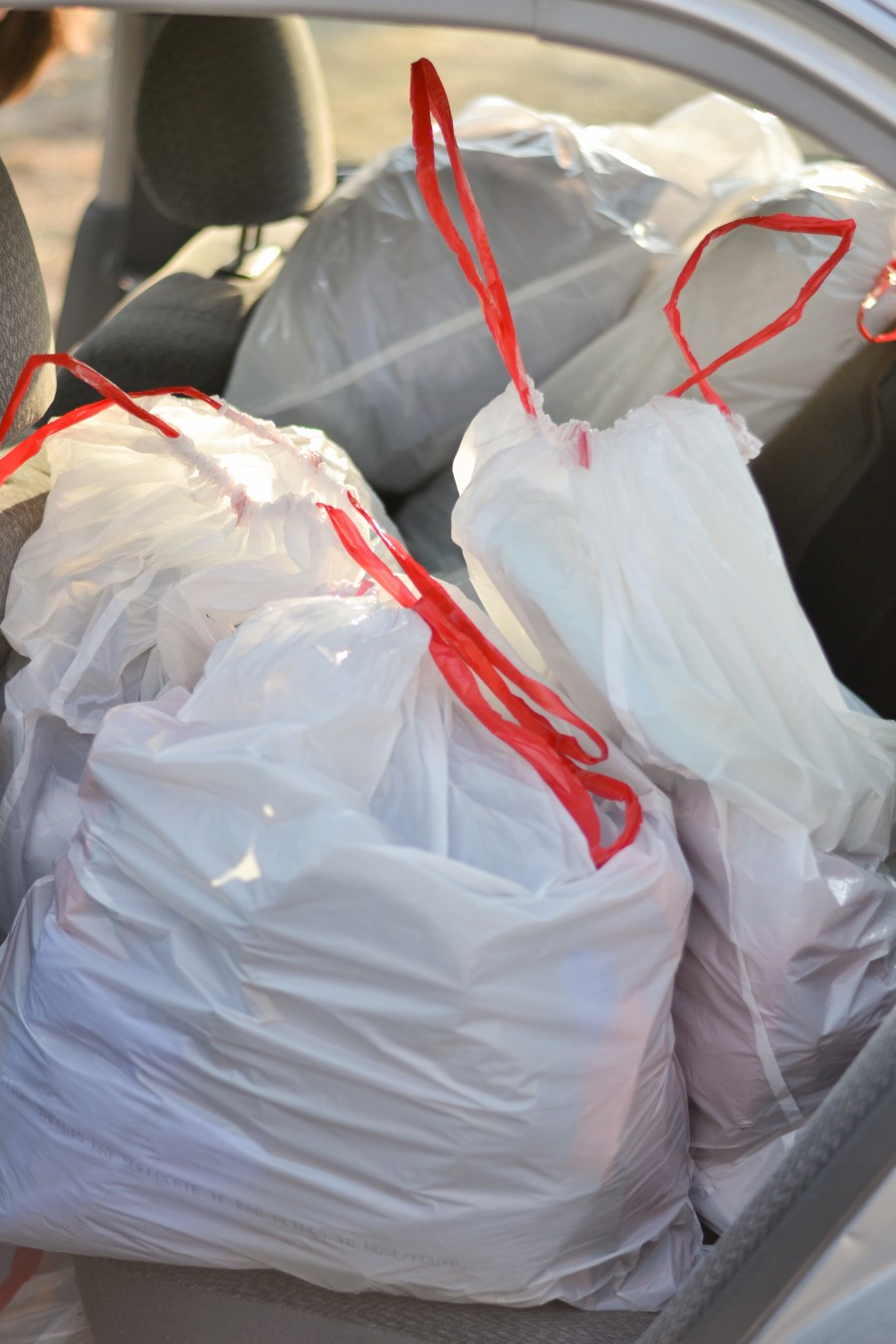 Personally, I have no problems keeping items for future use if, in fact, we do use them occasionally. I do strongly encourage families to give away anything for possible future use. When we do this too often, we tend to put our faith in our storage bins rather than putting our faith in an all-loving, all-knowing and all-generous God.
4. Let It Go….But Keep It Fun!
What I thought was going to be a difficult road, ended up being one of the most fun things our family has ever done.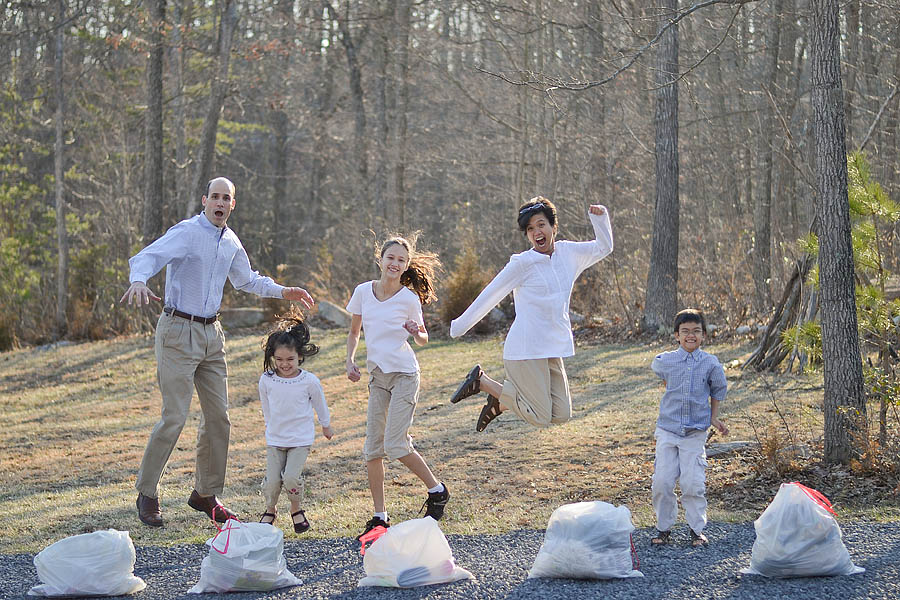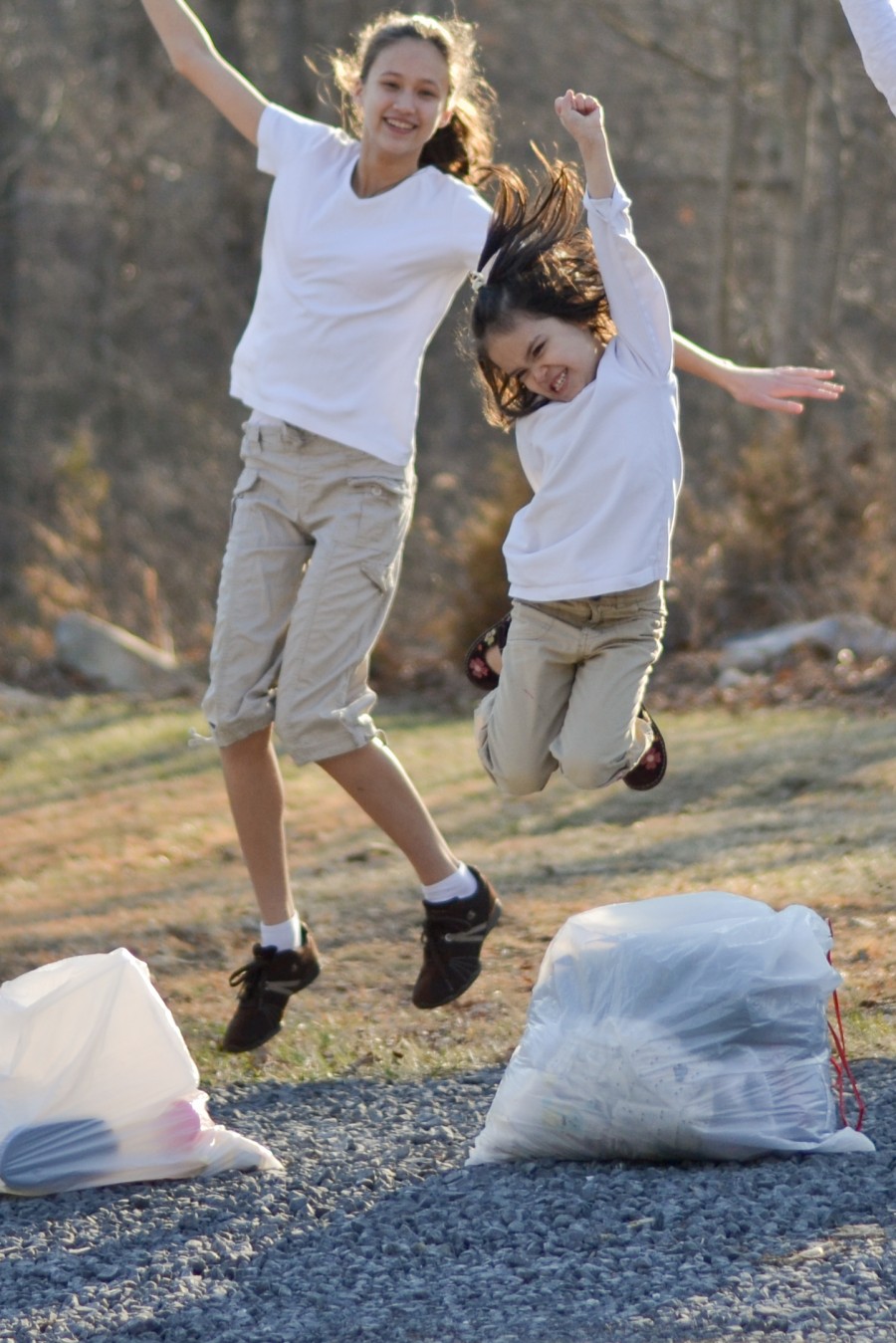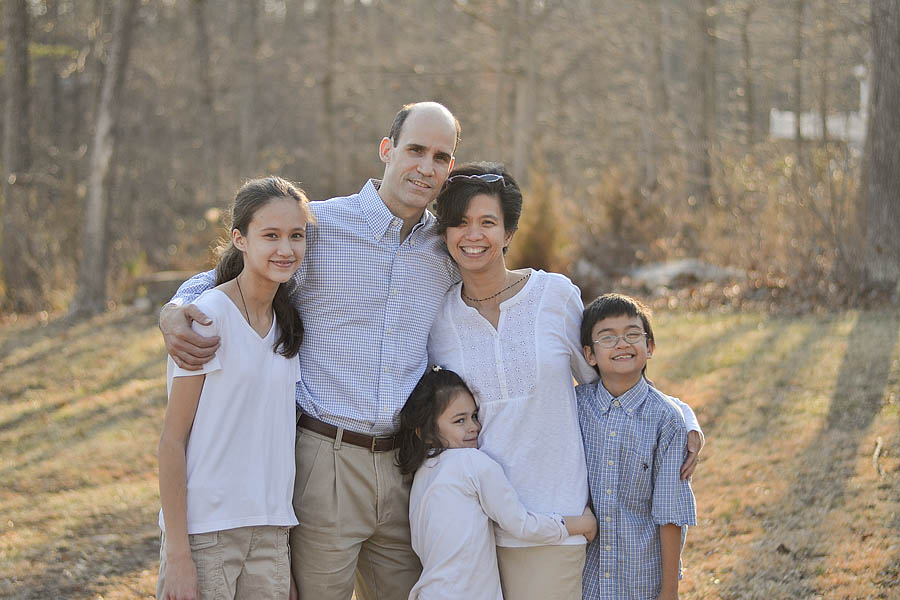 So, even if the Easter Season is right around the corner, the Forty Bags in Forty Days Challenge is still going on. And who says it only has to happen during the Lenten Season? There are 365 days in a year and forty empty bags in your kitchen waiting to be filled!!!
Until next time, happy spring cleaning!!!
Photographs by Eliza Lois Photography | Facebook page