4 minutes
by Abbie Bracy
Like most Catholic-Christian parents, we are dedicated to the care of our children. The Philippine culture is notable for the utmost importance it places on the family. In fact, in the Filipino communities, it is normal to find a modestly-sized house occupied by several extended family members. In the well-to-do communities, several houses may be erected on the same land, or a multi-level residential building may be built with the goal of keeping everyone in the family together, all the way up to the third generation.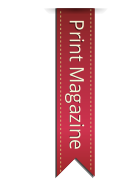 Having visited several countries, I can also say with certainty that, with some exceptions, Filipinos are remarkable in their piety and their devotion to Mother Mary and to the Holy Infant Jesus. It is common for Filipinos to adorn their vehicles with a miniature statue of the Santo Nino set on their dashboard. In addition, most Filipinos are also accustomed to hanging a rosary on the rearview mirrors of their cars. The Catholic Faith is the foundation of the country's morals and values, including its emphasis on the family. Hence, it was not unthinkable for me to leave the corporate world–and my nice paycheck–behind, in order to focus on my own family.
Our homeschooling journey began six years ago in the Philippines, when I was pregnant with our third son and preparing my eldest son for Kindergarten. I had heard about homeschooling but did not know anyone who had actually engaged in it. As we looked at the different options for education, we came across Dr. Mary Kay Clark's book entitled Catholic Home Schooling.  After reading it through, my husband and I were convinced that it was best to homeschool our son, at least for Kindergarten, especially since this coincided with our plans to move back to my husband's homeland of North America.
Nearly three-quarters through our son's Kindergarten school year, we began our migration. We bade good-bye to family, friends, and our dear housekeepers. Leaving home and belongings behind, we looked to the Lord for guidance. Admittedly, this whole experience was quite unsettling for me, as it was the first time I was boarding an aircraft without a return ticket. Five flight stops and more than twenty-four hours later, we got off our last airplane and introduced ourselves to our new environment and a series of unfamiliar faces. Everything seemed different from our past visits. As I entered the territory that I was to call my new home, I placed my faith in God.
I believe it was prayer that guided us through the bewildering process of our global migration. As a matter of habit, our family recited the Rosary every evening. Each day, my husband and I would also offer up our personal prayers. By the grace of God, we were able to keep our minds focused and were able to finish our eldest son's last quarter of homeschooling during that first year of relocation. Four more house-moves, one more baby, and a strongly bonded family later, I am happy to share that my children are now in 5th grade, 3rd grade, 1st grade, and nursery, respectively. We are pleased with our children's progress in school.
As I think about my family, I am reminded that one of the greatest gifts in life is to love and to be loved by one's children. It has been such a joy for us to experience the wealth of God's gifts together as a family. In particular, we know it is such a privilege to be able to homeschool our children and to give them a quality education. We know that education is a priceless legacy we leave our children. The kind of education we provide our little ones today will certainly affect all of their tomorrows.
I am grateful, first, to the good Lord, and next, to our patron saints, for never having let us down. My family and I have always felt supported in our decision to homeschool, despite the occasional company of raised eyebrows and upturned noses. Of course, I am thankful for my dear husband, who supports me unconditionally. Lastly, I am thankful for my four precious boys, for teaching me many important lessons about life, and for bearing with my shortcomings as I undergo the journey of being the best me that I can be, one step at a time, for love of them, who are my everything.
If you were to visit our home today,
…this is how the day would go. The door would stand ajar as my two eldest sons would have just returned from serving morning Mass. Dad would rush out for a long day at work accompanied by our chorus of farewells. The children and I would then breakfast together with school starting promptly thereafter. Each of my children would have his own set of books and his own scheduled daily lesson plan. Everyone would be working cooperatively on schoolwork for that particular day, with some short breaks to keep the energy high. At clean-up time, each of my students would help out to the extent of his ability, and then the school day would end.
On certain days, we attend a Cub Scout den meeting or join a 4-H youth activity. Other days, we take part in a community program, join a homeschool co-op, or take part in a celebration. Sometimes, the children help their dad with yard work. When necessary, they also help their mom with house work.
Most weekends, we do music and sports. When it's sunny, we ride bicycles, play ball or frisbee, take walks in the park, rake leaves, build a snowman, or simply have fun sledding down the hill. Whenever it rains, we gather around, singing and dancing to the tune of mom's favorite music. On gloomy days, we play games, watch wholesome movies on DVD, build different creations with legos or trios, read interesting books, immerse ourselves in art projects, conduct curious experiments, print a newsletter, add to our scrapbooks, dress up in costumes and imagine that we're all from a different era, or take videos of each other and have fun watching our movie creations. There is no end to the joy and fun we have as a family when we use our creativity and ingenuity!
During vacations, we do field trips. We visit different states, tour different museums, and have fun on rides at the amusement parks. We pick fruits and wild berries, enter corn mazes, and go hay-riding at a farm. We bask under the warmth of the sun with our shades, experience how it feels to ride on a horse's back, feel the thrill of rolling down the hill in go carts, build forts and sandcastles on the beach, snorkel and splash in the water waves.
We go hiking, ride row boats, camp by the fire, try our hand at fishing, visit islands by speed boat, go water tubing, and even get out on a jet ski.
The Gift of Love

Love is patient; love is kind; love is not envious or boastful or arrogant or rude. It does not insist on its own way; it is not irritable or resentful; it does not rejoice in wrongdoing, but rejoices in the truth. It bears all things, believes all things, hopes all things, endures all things. 

Love never ends. (1 Corinthians 13:4-8)
P.S. To connect with Abbie Bracy, email happy.garden@live.com