2 minutes
Happy New Year Everyone! Welcome back to my Simple Kitchen Series!
One of my New Year's resolutions for 2015 is to provide more nutritious meals for my family. In particular, I want to be more faithful in adding fruit and vegetables to our diet.
But it's not always easy. Not all my children are big fruit and veggie eaters but that doesn't dampen my desire to continue to offer them.
The first thing I need to do is to not get discouraged when my children don't touch their fruit and vegetable servings on their plates. A nutritionist once told me that we need to offer these foods for up to 25 times before children even attempt to try them.
The next thing I need to do is to instill two new rules at the table. The first rule is to keep their fruits and veggies on their plates even if they have no intentions of eating them. Our second rule is to try at least three bites of these servings before they get excused from the table.
With all of these changes, I also want to emphasize the value of "prepping" for the week. After grocery shopping, I wash, chop and store my fresh veggies in an airtight container so it's easy to pull out for snack or lunch time. I would also make any homemade dips I will need for the week.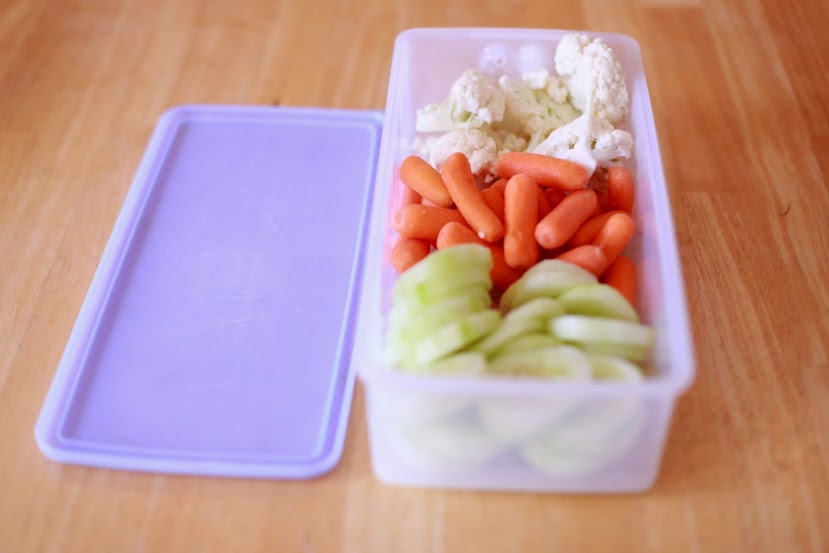 Simple Ways
Below are some ways we can serve more fruits and veggies to our family throughout the day:
1. Make Them Your Breakfast Buddy
Add fresh fruit to your cereal, oatmeal, waffles or pancakes.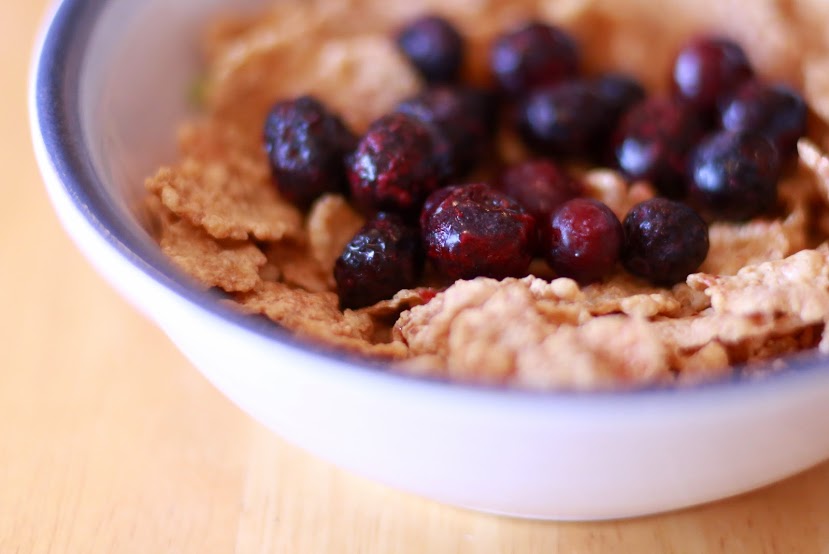 Add mushrooms, spinach and bell peppers to your omelette. If you wish to bake some breakfast muffins, add some chopped fruits, raisins or cranberries. Consider using applesauce in place of eggs or oil in baked recipes.
2. Mid-Morning Munchees
Fresh, raw veggies are full of vitamins, minerals, enzymes and are a very filling mid-morning snack. After breakfast, I typically leave some fresh vegetables out in the middle of the counter paired with homemade dip.
When my children take a break from homeschooling, they tend to munch more on these snacks compared to their crackers and cheese counterparts. By the time lunch rolls around, they have had solid servings of fresh veggies.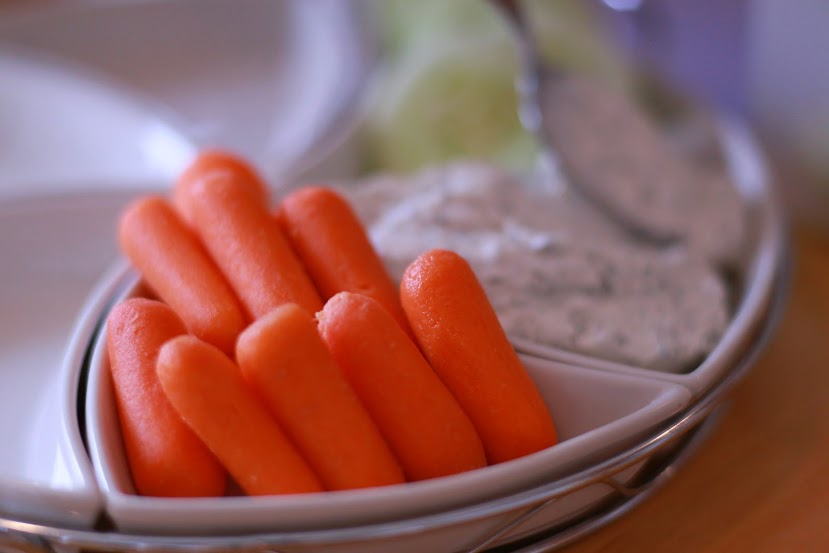 Oh and here's a vegetable dill dip recipe passed on by my grandmother:
1 cup sour cream
1 cup mayonnaise or mayo substitute
1 TBSP dried onions
1 TBSP dill
Mix all ingredients and refrigerate. The dip tastes heavenly the longer you let the spices blend. I typically make a big batch and store it in the refrigerator for up to seven days.
3. Crunch Time At Lunch Time
In the event they don't get their veggies in during snack time, I use these really cool plates during lunch time. Based on what our nutritionist told me before, it is important that they see fruits and vegetables in their plates even if they have no intentions of eating them.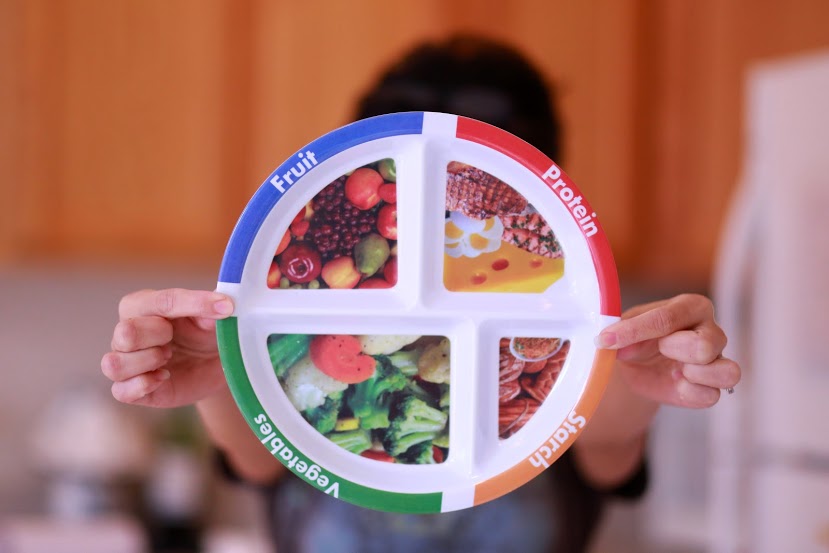 These plates do a good job training the little ones to add fruits and vegetables themselves. All because "the plate says so!" ;-)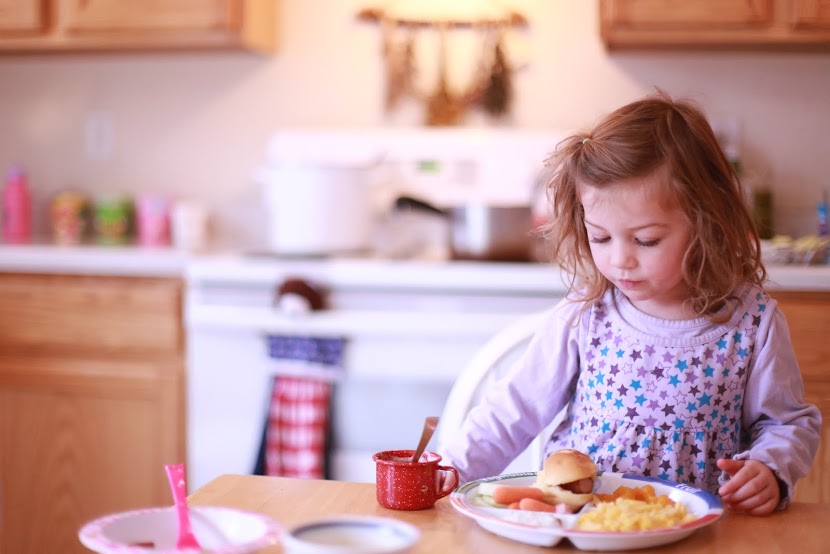 4. Afternoon Snack Attack
Smoothies are perfect for afternoon snack. My fruit smoothies include bananas, frozen berries, yogurt, milk and 1 Tablespoon of chia seeds for added protein.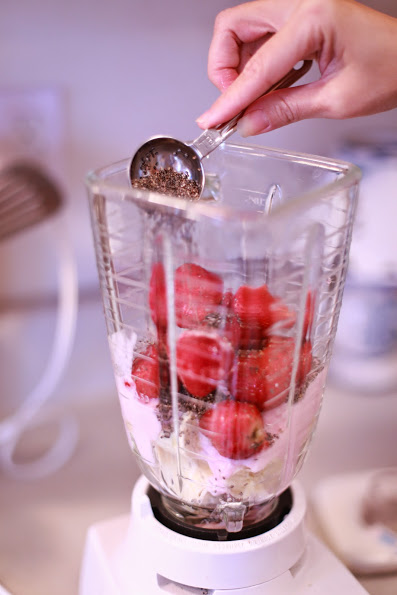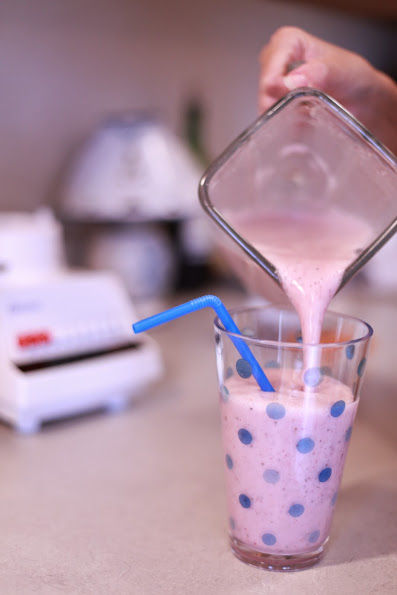 Oh, and don't discard any left over smoothies. Remember, they can be made into frozen yogurt popsicles, too!
5. Pack a Fruit Basket In Your Van
But what if you're always on the go? What works well for our family is that we pack a picnic basket full of fruits so children have something to snack on while we're on the road. This avoids trips to fast food restaurants when they get the afternoon snack attacks.
6. Make Veggies Your Main Meal
Who says meat should always be the star of the show? You can stir fry veggies with onion, garlic, tomatoes and a little bit of meat for taste and serve over brown rice.
You can make vegetable soups as well served with whole grain bread. I love how versatile cream of vegetable soups are. You can cream anything really: broccoli, cauliflower, carrots,squash, etc.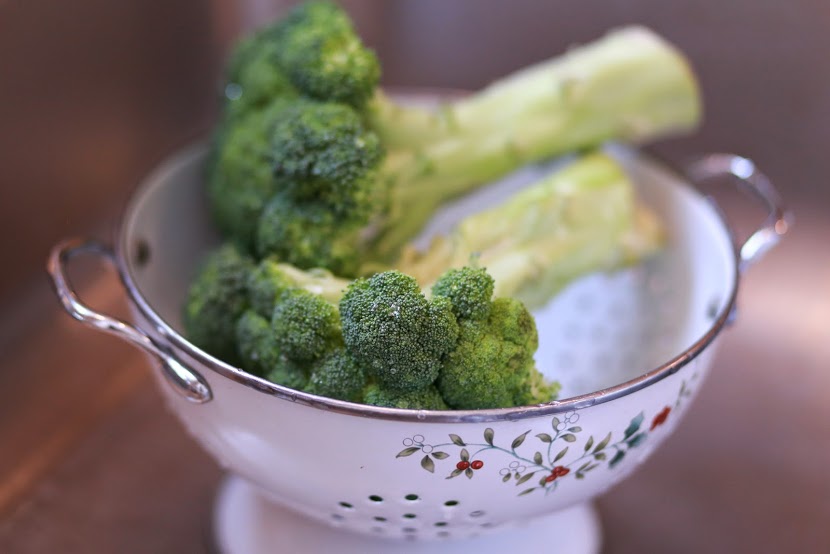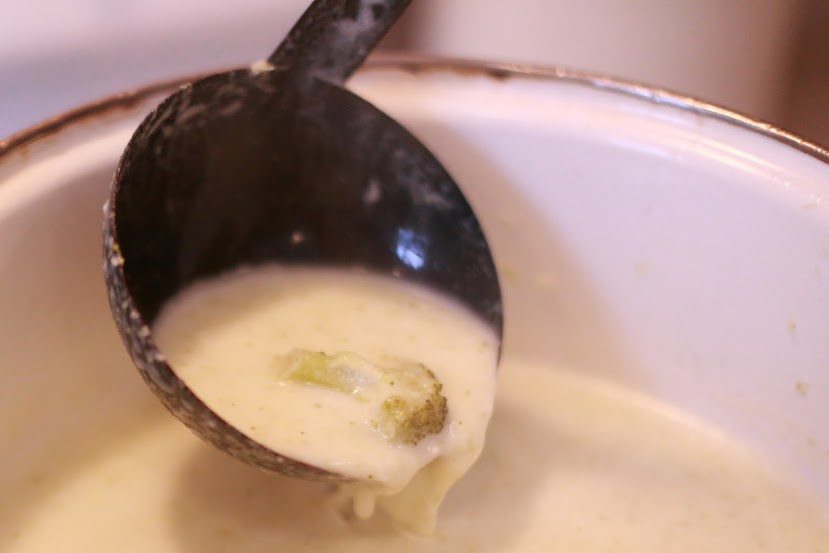 If you want to cream a variety of vegetables all at once, you can cream California Veggie Blend as well!
7. Don't Forget The Salad
Salad could be used as a side dish with your dinner or can even serve as a main course if you top it with flaked salmon, tuna, pasta or beans.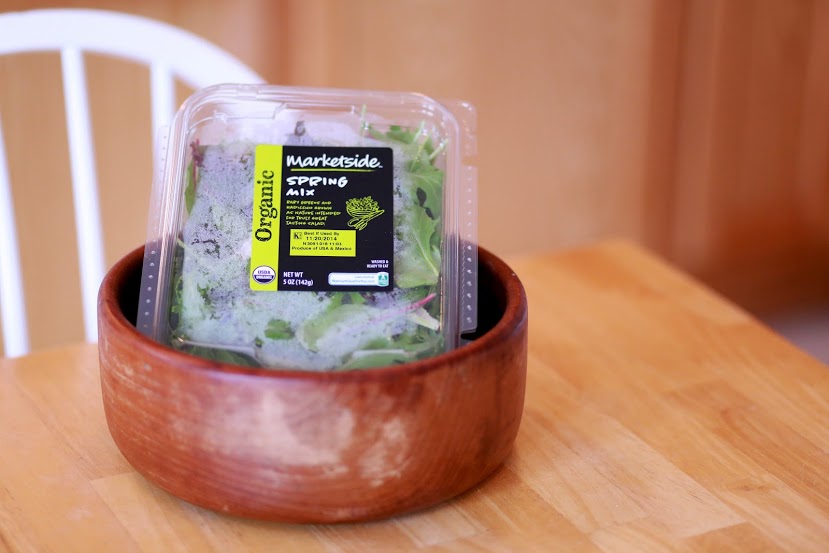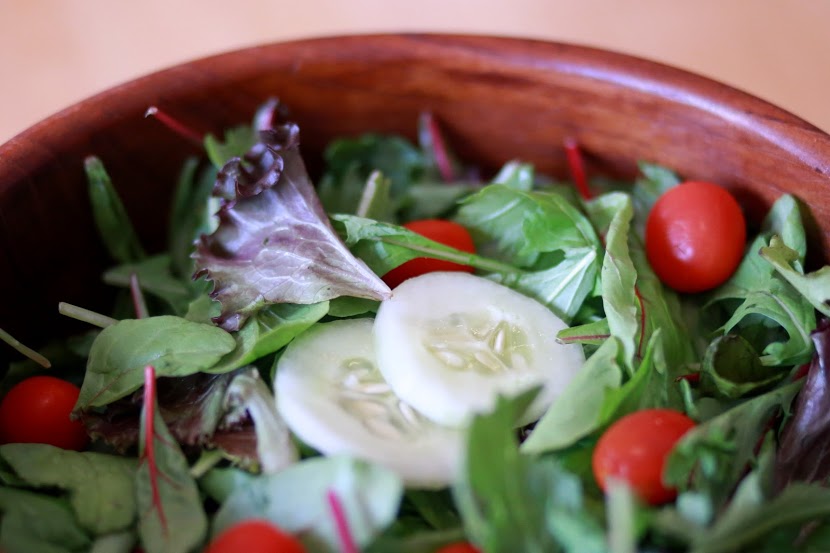 8. Dessert Time
Instead of reaching for not so healthy desserts after dinner, try pairing grapes, apples, pineapples, peaches and pears with just old-fashioned cottage cheese.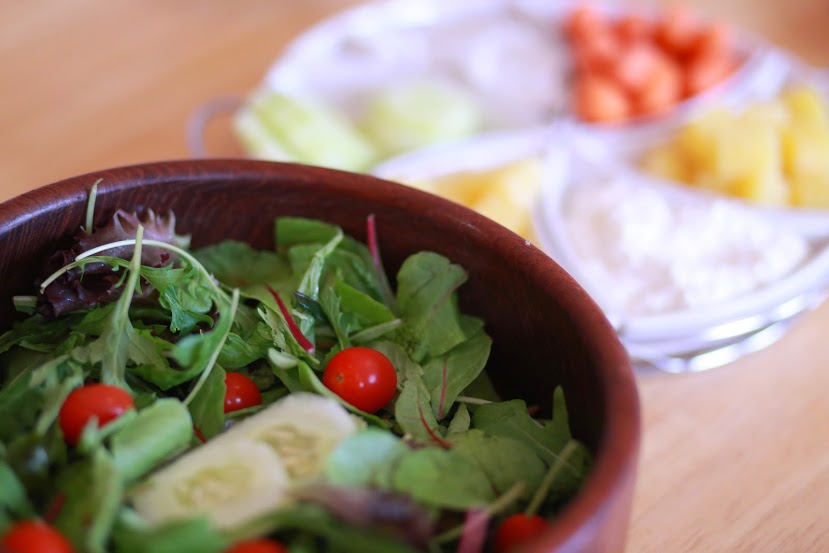 Thank You For Visiting!
Thank you so much for joining me during this super busy season!
May Our Sweet Lord bless each and everyone of you and your families this new year!