4 minutes
Summary
Maggie felt certain of her ability to provide her children with a quality homeschooling education, that and her belief in Seton's teaching of the Faith, its accreditation, and organization, gave her the confidence to get started.

Worry comes as naturally to homeschooling parents as flying does to birds.

Can we give our children the best education possible at home? Can we raise them up to be true to their religious faith? How do we battle secular influences in the twenty-first century? How do we beat our way against the currents of our community?

These and other questions plague both new and veteran homeschooling parents. In fact, they are the same questions that Maggie and Carl Mellone of Oakland, New Jersey, prayed over and discussed when considering home education for their three children over a decade ago.

Both natives of New Jersey, Carl and Maggie met while in college at Rutgers University. Maggie went on to teach school for 11 years, the last four of them as a kindergarten teacher, while Carl attended the George Washington University School of Law and spent the next years practicing law.

Eventually, Maggie and Carl reconnected, and in 1992 they were married. Both of them wanted children, but the ensuing years brought the frustration and heartbreak of miscarriages and other difficulties. Then came a miracle of sorts.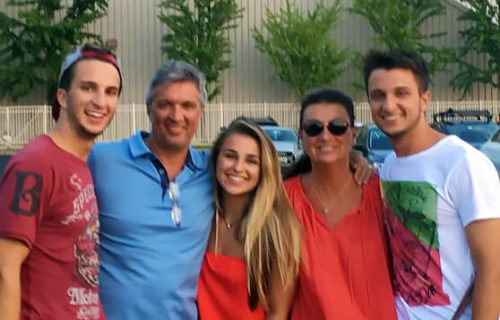 Within 33 months, three babies were born to them: Nicole, called Nikki, by her family, Carl John, affectionately called Carlo, and Corin.
"I had intended on going back to teaching," Maggie remembers. "But after Nikki was born, I knew I was supposed to stay at home and raise my daughter."
The Homeschooling Option
As the children grew older, the question of their schooling came into play. The Mellones first enrolled Nicole in a local Catholic school, but quickly became disenchanted because the school used public school textbooks and because the administration began to introduce sex education throughout the elementary school, including kindergarten.
The family attended Our Lady of Fatima Chapel, where the Fraternity of Saint Peter offered the Latin Mass. Located at the Chapel, though unaffiliated with the Fraternity, was a more traditional Catholic school. Maggie and Carl enrolled the children in that school for two more years, and Maggie was soon offered a job teaching first grade.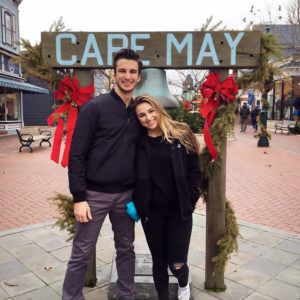 In the meantime, however, she had come to know many homeschooling families at the Chapel. As a result of her conversations with them, when Nikki reached fourth grade, Maggie and a reluctant Carl opted for homeschooling.
"My husband was afraid the kids wouldn't get the advanced education we wanted for them through homeschooling," Maggie says. She wasn't unhappy with the parish school, especially in terms of its religious education, but after speaking with the homeschooling parishioners, she felt certain of her ability to provide her children with a quality education.
And so they began.
Though she doesn't remember how she became acquainted with Seton Home Study School, Maggie was attracted to the program because of its teaching of the Faith, its accreditation, and its organization and qualifications. "Once I realized that Seton provides all those wonderful materials like transcripts and lesson plans," she says, "I decided to homeschool."
Socialization
In addition to wanting a strong academic program, the Mellones also worried about socialization for their three children and were committed to involving them in the community.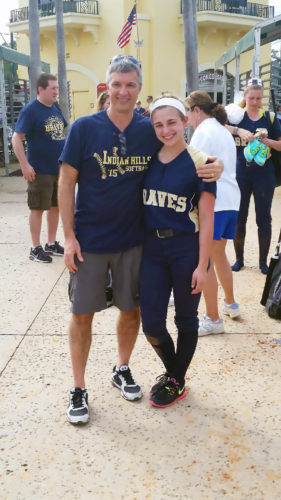 As she grew older, Nikki played softball for Indian Hills High School, where she helped win two state championships and received All New Jersey awards for her efforts at second base. Her brother Carlo served at the altar, became an Eagle Scout, a Vigil member of the Order of the Arrow Honor Society, and an A-rated fencer.
Younger brother Corin was also an altar server, earned a third-degree black belt in Tae Kwon Do, enjoys shooting and keeping in shape, and has a passion for creative writing, which he shares with other Seton writers on Catholic Harbor's writing forum. This summer, Corin plans to volunteer at a rural hospital in Cusco, Peru, in a program under the auspices of A Broader View.
Moreover, all three siblings have worked in high school, Nikki and Carlo at a local bagel shop, Corin as an instructor in Tae Kwon Do. Maggie credited the flexible hours of homeschooling for her children managing such activities. "On the mornings they worked at the bagel shop, Nikki and Carlo had to get up at 5:30," she says. "They would finish there, come home for an afternoon of school, and spend the evenings either at home or on their other activities."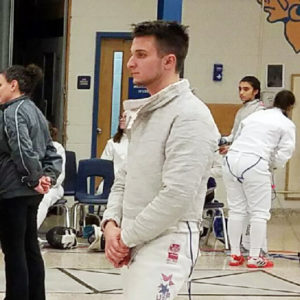 The result of all this energy and effort?
Nikki will be entering her second year as a nursing student at Catholic University of America, where she won a four-year academic scholarship. This fall Carlo will be off to school as well, on his way to Clemson University, where he received a four-year academic scholarship to study architecture. Corin will enter his senior year with Seton, and intends to apply to the United States Military Academy and to other colleges offering ROTC programs.
Overcoming Challenges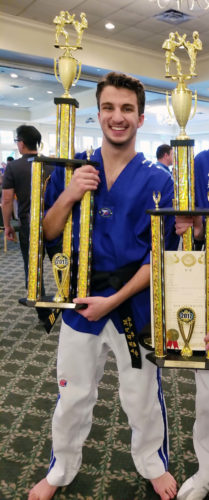 Of course, there were challenges along the way. When Carl Mellone gave up his practice of law to take command of his family's business, Mellone Produce Co., he also gave up a good deal of his time. As anyone who owns and operates a business knows, the commitments in time and the constant stress are present and real, and Carl's new obligations at work meant changes in schedules at home.
Another and perhaps greater challenge came from the town and culture in which the Mellones live. Bergen County in Northern New Jersey is twenty minutes by train from Manhattan and serves as a bedroom community for New York City.
The average household income in Bergen County is twice the average of the United States, in part because of the cost of living. It is a place of professionals, mothers and fathers who want the best academically for their children.
"It's very competitive. We live in an area where everyone hires tutors to prepare for the ACT and SAT," Maggie says. "It's also a really tough community in terms of living out your Faith." She points out that many of the families profess no religion and seem primarily interested in gaining material wealth.
Maggie credits both the Mass and the Seton program with helping her own children grow in their love of God. When discussing her children's choice of universities, she said, "With the strong Seton curriculum in faith formation, I felt comfortable that my children could go out into the world and share their faith with others."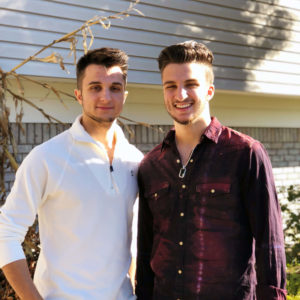 In addition to their love of the Latin Mass, the Mellone family shares several other interests. They are fervent New York Yankee fans, attending games when they can. "We as a family also have a passion for country music," Maggie says, "and love going to country concerts as often as we can!" Finally, they have for years taken a week of vacation at Stone Harbor on the New Jersey Shore.
Regarding the future of her children in college and beyond, Maggie says with an enthusiasm that seems natural to her, "After all they've been through and done, they're up for the challenges. At the schools they go to and in life, I hope they serve as models for other people."