Summary
Discover Belmont Abbey College's nursing program: an exceptional faculty, a focus on holistic care, and learning in the Catholic tradition.

Belmont Abbey College, located outside of Charlotte, North Carolina, is committed to exceptional, ethical healthcare through professional nursing education, formation, and practice.

The Abbey's nursing program develops well-rounded professionals with critical thinking skills, technical expertise, and a deep understanding of ethical and cultural considerations in healthcare.
Faculty Excellence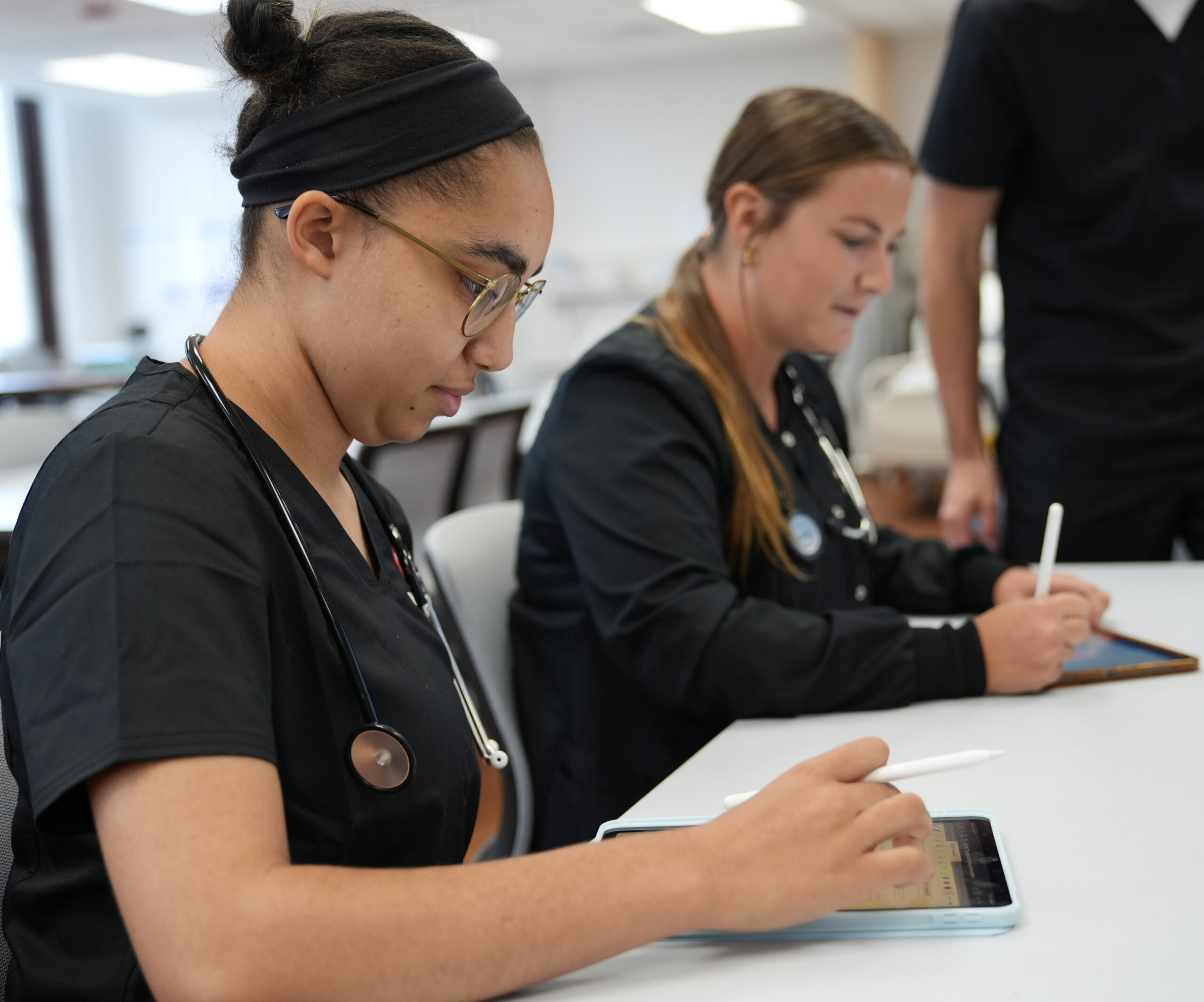 The success of any nursing program lies in the expertise and dedication of its faculty members.
At Belmont Abbey College, our #1 ranked nursing faculty comprises experienced professionals who bring a wealth of clinical knowledge and real-world experience to the classroom.
Our professors are committed to providing personalized attention and mentorship to students, ensuring they receive the support necessary to excel in their studies and future careers.
Nurses are privileged to witness life's most intimate events when patients, families, and communities are at their most vulnerable.
Belmont Abbey's nursing faculty teach the practice of nursing's art and science to create an atmosphere of mutual respect, trust, and faith.
Fundamental beliefs concerning pedagogy, critical thinking, respect, nursing science, and the Rule of Saint Benedict guide the faculty's endeavors.
Emily Nishiyama, Assistant Professor of Nursing, shares, "I love teaching in a faith-based institution that allows me to pray with students and outwardly share the Christian values important to the nursing profession.
I value the support from the monastic community and how high-quality ethical education is important to our leadership. Plus, I love the small class size and making teaching a more personal experience for my students."
Clinical Experience and Partnerships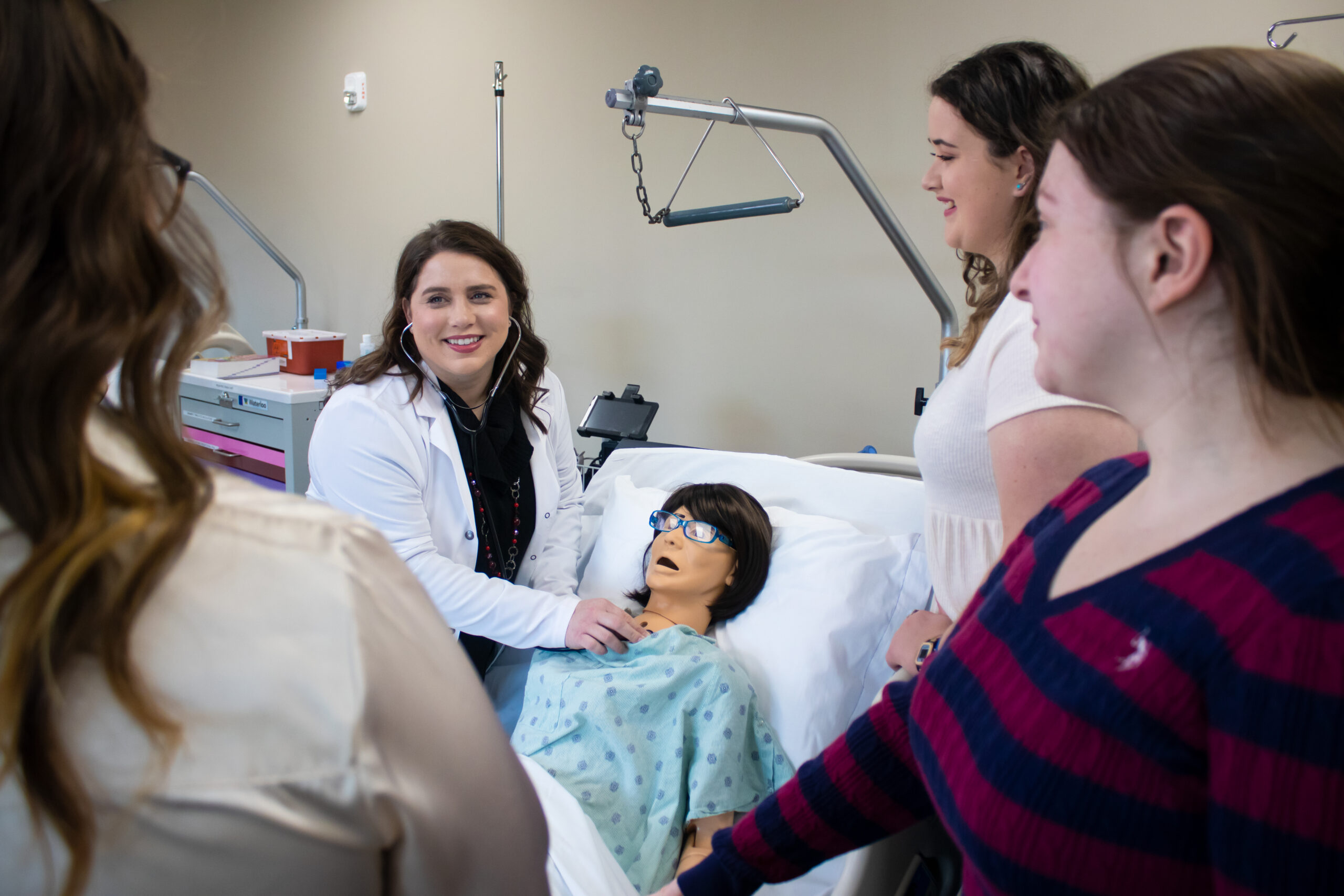 One of the distinguishing features of Belmont Abbey College Nursing is its strong emphasis on clinical experience. Through affiliations with prestigious healthcare institutions and partnerships with local hospitals, clinics, and community health organizations, students gain practical experience in various healthcare settings.
These clinical rotations expose students to diverse patient populations and healthcare specialties, fostering a well-rounded understanding of the nursing profession.
Commitment to Service and Faith
As a Catholic institution, Belmont Abbey College Nursing instills a sense of service and ethics in its students. The program emphasizes the importance of ethical decision-making, compassion, and empathy in nursing practice. Caring for the sick is a hallmark of Benedictine values.
With a dedicated focus on the hallmarks of virtues and steadfast adherence to the Ethical and Religious Directives for Catholic Health Care
Services, Belmont Abbey College possesses a unique ability to address the healthcare needs of our community and society.
Holistic Approach
Belmont Abbey College Nursing strongly emphasizes holistic care, recognizing that patients are more than just their medical conditions. The program teaches students to view healthcare holistically, considering the physical, emotional, social, and spiritual aspects of patients' well-being. This approach enables graduates to provide comprehensive, patient-centered care that promotes healing and improves outcomes.
Local provider CaroMont Health is building a hospital in Belmont, on Belmont Abbey Monastery land next to Belmont Abbey College.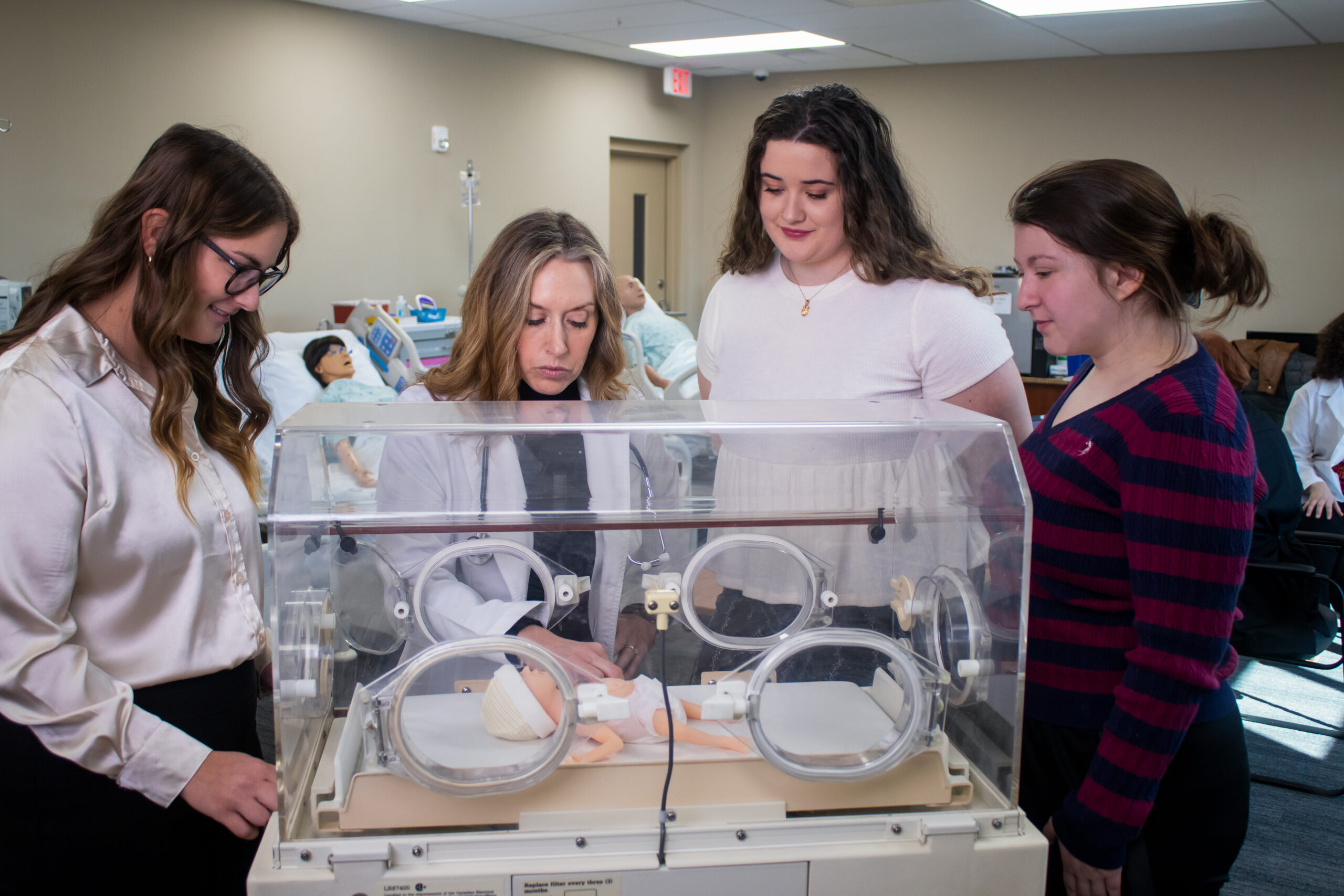 This facility will adhere to Catholic principles and have everything from an emergency department and inpatient units to a labor and delivery unit, along with top-notch diagnostic services like lab work and imaging. The addition means that students will have an incredible chance to learn the best nursing practices and leverage their compassion to make a real difference in people's lives.
Students in Belmont Abbey College's nursing program will discover the unique "Abbey difference," characterized by exceptional faculty, a focus on holistic care, and learning rooted in the Catholic tradition.
The college will play a crucial part in shaping the future of healthcare by equipping empathetic professionals with the necessary skills to impact their patients and communities positively. Rooted in truth, this transformative journey guides and forms the next generation of faithful nurses.