Summary
Alexandra Key reminds us that motherhood is usually not terribly exciting and often messy, but you will change lives and the lives of all those they touch.

Motherhood: Gift or Curse?
"Thanks so much to all the guys who broke my heart over the years. Because of you I threw myself into my studies and am now a doctor. If it weren't for you being so horrible to me, I may be a wife and mother right now! Who wants that kind of life? Ew!"
This is what I saw posted on social media by an old sorority sister of mine a few weeks ago.
As a wife and mother, I felt angry and insulted for a minute. I then felt bad for the pain this person must have gone through and sorry they were treated in such a way that was not worthy of a child of God.
I then thought how this post is just so indicative of our culture's attitude of disrespect and ingratitude toward mothers.
Today, motherhood is not honored, but is instead treated with contempt. Motherhood isn't considered a worthy vocation, but an ornament to an already fulfilling life, if it's even desired at all.
In more severe cases, motherhood is thought to be oppressive, sentencing women to a life of household drudgery. Baking cookies, wiping noses, changing diapers, washing dishes, a world without end, Amen.
1. The Truth about Motherhood
And some of that is true. Motherhood is usually not terribly exciting. It is a day in, day out Sisyphean work of domestic tasks that go largely unappreciated. Some of it is downright disgusting. Any mom who has ever dealt with a child with a stomach bug knows what I mean.
There are no sick days.
There are no promotions.
There are no retirement ceremonies with a gold watch.
I am not rewarded with increased pay for a job well done.
No one writes an evaluation praising me for my strengths and instruction me on how to correct my weaknesses.
Often, I feel like a failure. I question most of my decisions. Some of my "best" days as a mother may be some of the least enjoyable.
I may never know in this life the fruit of many of my decisions and works.
There is also fear I could mess this whole thing up punctuated by self-doubt and many regrets.
2. Why Choose Motherhood
So, why DO I do this? Why do I spend my life working a largely unappreciated, unending, heart-rending, sometimes nausea-inducing "job"?
First, because motherhood is not just a "job". It is a calling, a vocation. Like Joan of Arc said, "I was made for this." Before time began, God decided that three precious lives would be entrusted to my care. This truth is frightening, humbling, and awe-inspiring. I am a mother because God in His goodness planned this path for my sanctification and the sanctification of others.
For thou didst form my inward parts, thou didst knit me together in my mother's womb. I praise thee, for thou art fearful and wonderful. Wonderful are thy works! Thou knowest me right well; my frame was not hidden from thee, when I was being made in secret, intricately wrought in the depths of the earth. Thy eyes beheld my unformed substance; in thy book were written, every one of them, the days that were formed for me, when as yet there was none of them. How precious to me are thy thoughts, O God! (Psalm 139:13-17)
As a Catholic woman, what I do here has eternal ramifications. My life is best spent loving and serving others for God. While the world may see a woman wasting her talents, I know there is no better use for them than in loving service to the family God has blessed me with.
My own weaknesses are not a hindrance, because "His strength is made perfect in my weakness". (2nd Corinthians 12:9) Though I struggle against Him, God is teaching me to lean on Him and not myself. Life as a mother is a daily choice to walk in trust, doing your best to pursue the love of God, and learning to let go of our own insecurities, regrets, and fears.
3. A Gift of Sacrifice
As a mom, I have, as our Lord promised, found my life by losing it. Far from being unfulfilled or used up, I have found a life with more significance and joy than I could have otherwise imagined.
For whosoever would save his life shall lose it: and whosoever shall lose his life for my sake shall find it. (Matthew 16:25)
As mothers, we die many little deaths each day. Many of our dreams die. The dream of a beautiful body, a perfectly clean home, a restful night's sleep, and prestige. But, as God always does, He takes the small sacrifices we give Him and turns them into something exponentially better.
My home may not be a showroom, but it is full of life and joy. It is a place where my family can come and be refreshed, be safe, be sheltered, and always know they are loved. My body isn't beautiful according to the world's standards, but it is healthy and able to nuzzle my infant son's head, nurture his fragile life, and carefully provide for his needs. I do not always get a good night's sleep, but I do get bedtime prayers, stories, and the" toothbrush" song.
4. A Gift of Service
So, is motherhood a sacrifice, in many ways? Absolutely. Is it sometimes gross? Yup. Can it be dull and monotonous? Yes. Thankless? Most of the time.
At the risk of sounding cliché, it is the best thing I have ever done.
Not only do I have the gift of each member of my family, but I have the gift of mattering in their lives and in the lives of all those they touch.
I have the gift of helping to lead them to God.
I have the gift of being able to give a little love back to God by loving them.
My prayer is that every woman, no matter their vocation in life, will find the same joy, significance, and fulfillment as I have in being just another mother.
About Alexandra Key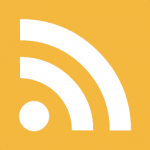 I am a military wife and Catholic, homeschooling mother to three children. I blessed to become a confirmed Catholic this year. My family has been homeschooling for about three years and recently returned from an almost six years tour in Japan. There is no place like home though, and we are all glad to be back. In my free time I am a book worm, but mostly I just don't have free time!