Our Cottage Spring Cleaning Adventure – Part 3
Welcome, my dear friends, and thank you again for stopping by. Please come in!
Today, we'll be looking at the changes we've made to our master bedroom and master bath.
The biggest change in our family this year is that Baby girl decided that she was ready to sleep in the "big" girls' room with her sister. My heart is aching from this inevitable change and I'm still not used to seeing all this empty space at the foot of our bed. Sniff…sniff…..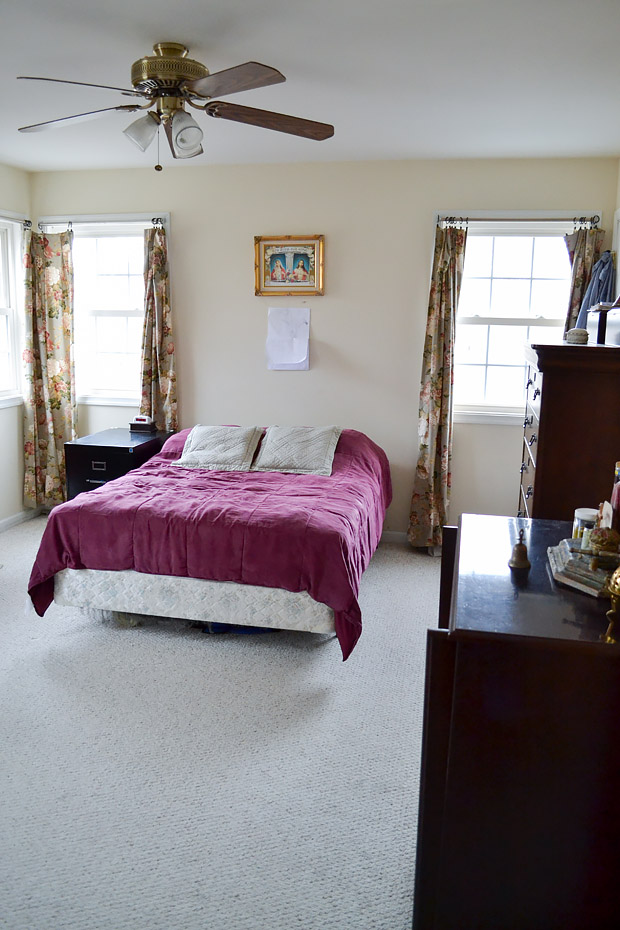 Simple Spring Cleaning Steps
Step 1 – Detach
This year, my husband and I had to especially detach from:
books, movies, paper, paper and more paper (did I mention paper?)
clothes we have too much of
clothes that were too big or too small
clothes that we weren't attracted to anymore
clothes that we haven't used in one year or more
clothes that we may possibly use in the future but never get around to wearing
Step 2 – Contain
We try to have a home for everything so it is easy to put things back in order. Consequently, each section of our room is designated for a specific purpose.
The black filing cabinet right next to our bed is where we store all our archive files and our Vital Documents Binder. This filing cabinet also serves as our makeshift nightstand.
The curio is where we store our favorite family devotionals, holy movies, and spiritual books. The shelves behind the glass doors is where we house some collectibles and several family pictures. It is also where we store blessed items that are either old or broken. Once we've collected enough, these blessed items are eventually buried in a special place within our property.
The blue chair to the left is our prayer corner. I think this is the most important place in our bedroom and it is where we try to spend the first few waking hours of our day. It is also a special place where Mama can spend her quiet time in the afternoons. We strategically placed this prayer chair next to the window where we can see the sunrise every morning and the mountains that surround us. It swivels to the opposite direction so we can also focus on our altar to the right.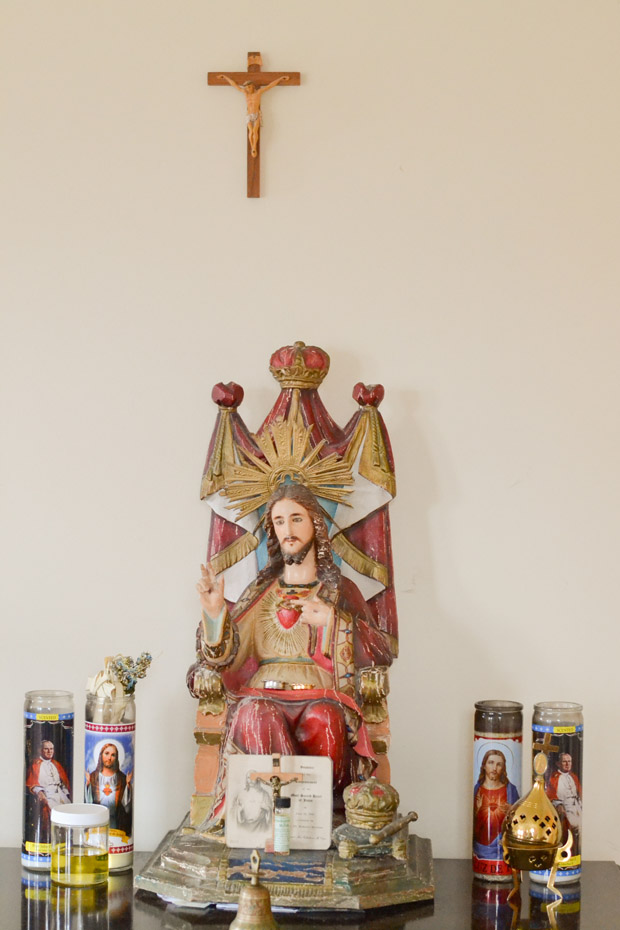 Bathroom Tips
In our master bath, we designate towel hooks for each family member. These S-hooks are perfect for teeny tiny spaces and allows us to fit as many as six towels on just one door bar. We had these particular ones custom-made from a Colonial blacksmith during one of our American history field trips.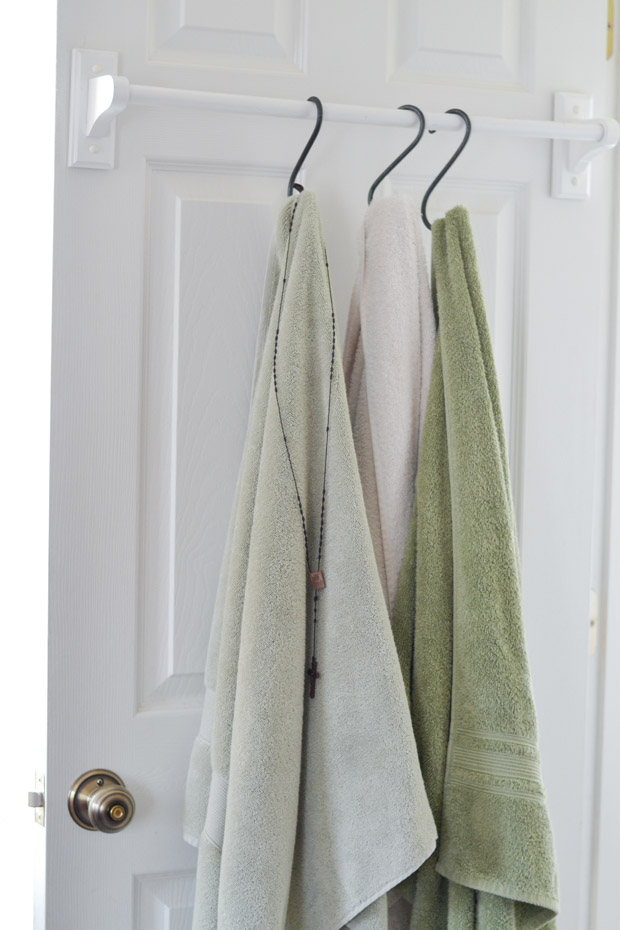 We also use this decorative box to house our face towels since we have such limited space inside our linen closet. It is also a handy place to keep our homemade air freshener.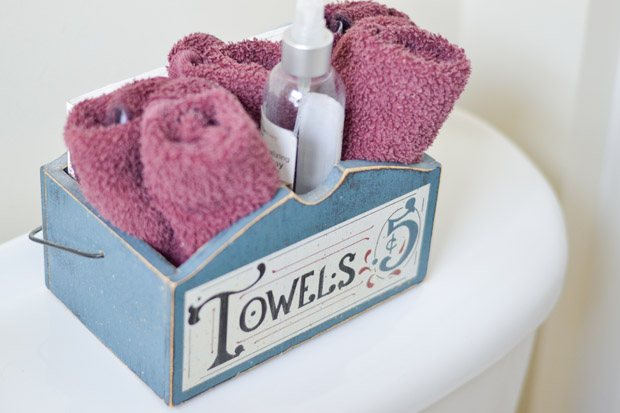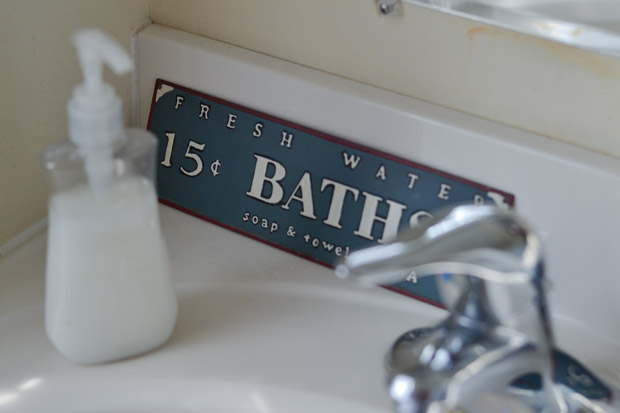 And for those of you who are interested, my homemade air freshener recipe is thirty drops of lavender oil mixed with eight ounces of purified water. But I digress…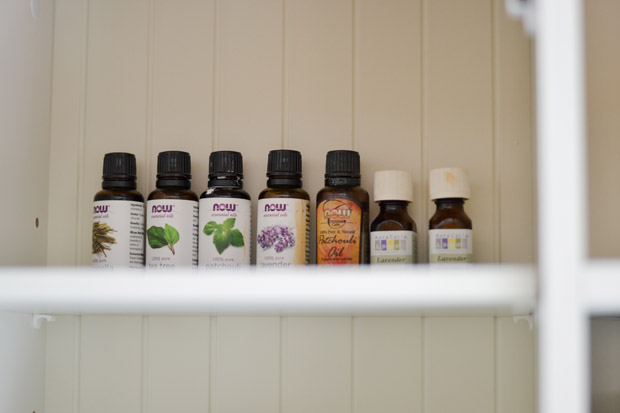 Step 3 – Systemize
One simple system I use is to have a fixed amount of hangers inside my closet. This keeps the number of clothes I own at bay and keeps my closet almost often only halfway full. The photograph below shows all the clothes I use for all four seasons of the year.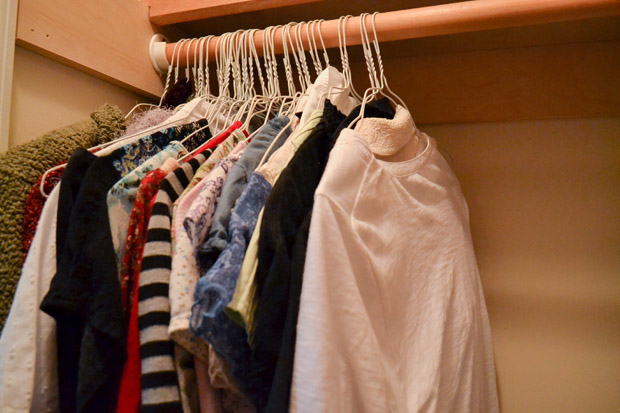 Another simple system is to set limits on the amounts of "favorites" I can keep. I must admit, I SO love scarves. I found this cute flower hanger from the seasonal aisle of our local pharmacy and decided to keep just seven of my favorite scarves. And my most favorite of all is the third scarf from the left as my darling daughter made it for me this past Christmas.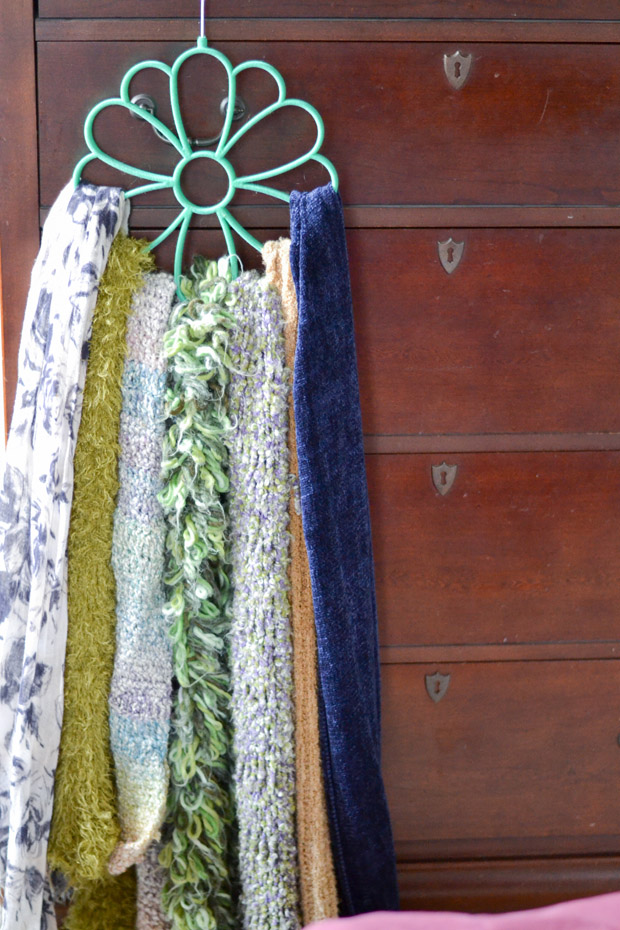 Oh, and do you see the dresser behind the scarves? My husband and I were able to streamline all our clothes to fit just one tall-boy dresser. We both get two drawers each and we share the last drawer for our socks.
Remember, setting limits is a wonderful way to keep things from overtaking our homes but allows us to keep some favorites, too!
Come Visit Us Again!
Thank you again for stopping by. Next time you visit, we will take a look at the girls' room and show you how detaching, containing and systemizing is a sure fire way to keep your home environment simple and enjoyable.
Until next time…Happy Spring Cleaning!
Photographs by Eliza Lois Photography