Summary
Homeschoolers' feelings of isolation come in many forms but a Catholic family can use Christina Baker's five habits to fortify their family's good fight.

Twenty-one years ago, while cradling our first child, we read Dr. Mary Kay Clark's book Catholic Homeschooling for the first time.

Looking back, we credit her book as giving us the encouragement and information we needed to embark on the countercultural path of Catholic Homeschooling.

This has made all the difference for our family, and while over the years it has gotten both easier and harder to do, our resolve that this is God's way for us to raise up the family He has blessed us with is granite firm.

Each family has unique joys and blessings from giving their children an education at home, grounded in the Faith. All the while we reap the blessings, we are also given our own unique crosses and challenges to continuing.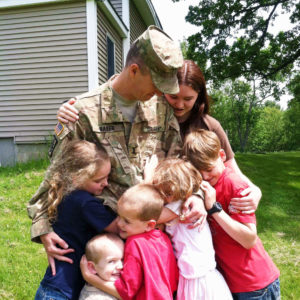 Be it isolation, illness, special needs, frequent moves, military life, extended family issues, financial difficulties, overreaching bureaucrats, or the like, we furrow forward, trusting in God and His abundant graces.
There are many kinds of isolation that your family may be experiencing. Perhaps your family lives in a remote location, or in a non-Catholic area without access to frequent Mass or the Sacraments.
Yours might be among the few homeschooling families in town, or maybe it is the only Catholic family in your family tree. Perhaps your spouse is deployed, or often called away for duty, and you are alone in the daily work of family life.
My family has been asked by God to endure each of these, some simultaneously, throughout our 17 years of homeschooling 9 children. Coupled with constant prayer, we still needed encouragement to continue to homeschool. We could not rely on large homeschooling groups and co-ops. It wasn't going to come from supportive family members and fellow Catholic friends.
These following five practices fortified us while we fought the good fight, out there on our own.
Right here. Right now
Don't wait for the right circumstances, the end of a deployment or difficult job situation, the right priest, the right support, the right anything to begin celebrating Catholic family life.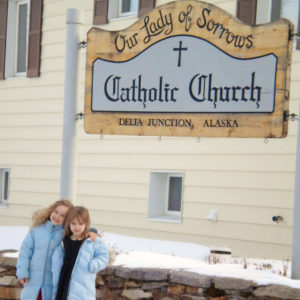 Live fully the liturgical year, with every Sunday and Holy Day observed, no matter how simply, within your domestic church. Embrace the missionary spirit.
Our family stood out everywhere we went, and inevitably, many friendly, curious people would ask us numerous questions. We often would respond by inviting them into our home for hospitality.
We delighted in answering their questions about our Advent wreath, our Saint costumes, our rosaries, and scapulars.
It is important to open your doors, arming your children with mercy and apologetics skills, remembering to also teach courtesy and respect with every response. Keep in mind that it is God's Will for your family to have this time in the desert. It is the means to learn to Trust God.
Welcome Positive Voices into your Home
Your family may suffer from hearing lots of criticism. Most do, but isolated homeschoolers often don't have that sympathetic ear to talk to, or that shoulder to lean on. Online appeals may help but actually hearing voices of encouragement can strengthen your resolve in a unique way.
On a remote Alaskan military base, we enjoyed access to EWTN, bringing the Mass and wonderful programming into our home. In a non-Catholic part of Maine, we enjoyed Catholic radio for the first time.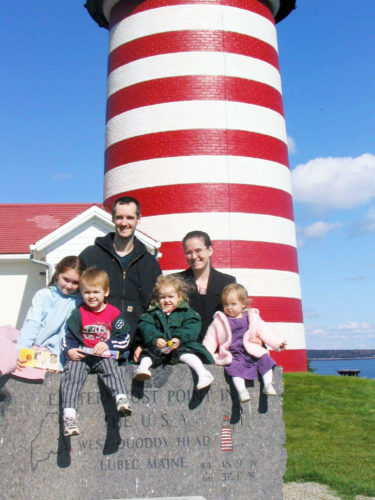 Without a doubt, our favorite voices were those on the Immaculate Heart of Mary Homeschool Conference MP3 discs of talks. We own 10 years of them. We played those on trips or during household chores.
As a mom, it was the affirmation I needed, year after year, that our family was doing the right thing. And for our children, it reinforced their parent's counter-cultural decision to be a Catholic Homeschool family in a post-Christian society.
Go the Distance
Make connecting with other Catholic homeschooling families a priority. There is a definite difference to gather with faith-filled friends and refresh your souls in celebrating our beautiful Liturgical Year.
In all the different places we lived, we found at least one within driving distance. We thanked God for the gift of these families and valued these faith-filled friendships enough to seek them out. We embraced wonderful non-Catholic families and friends too, but we made the effort to find fellow Catholics.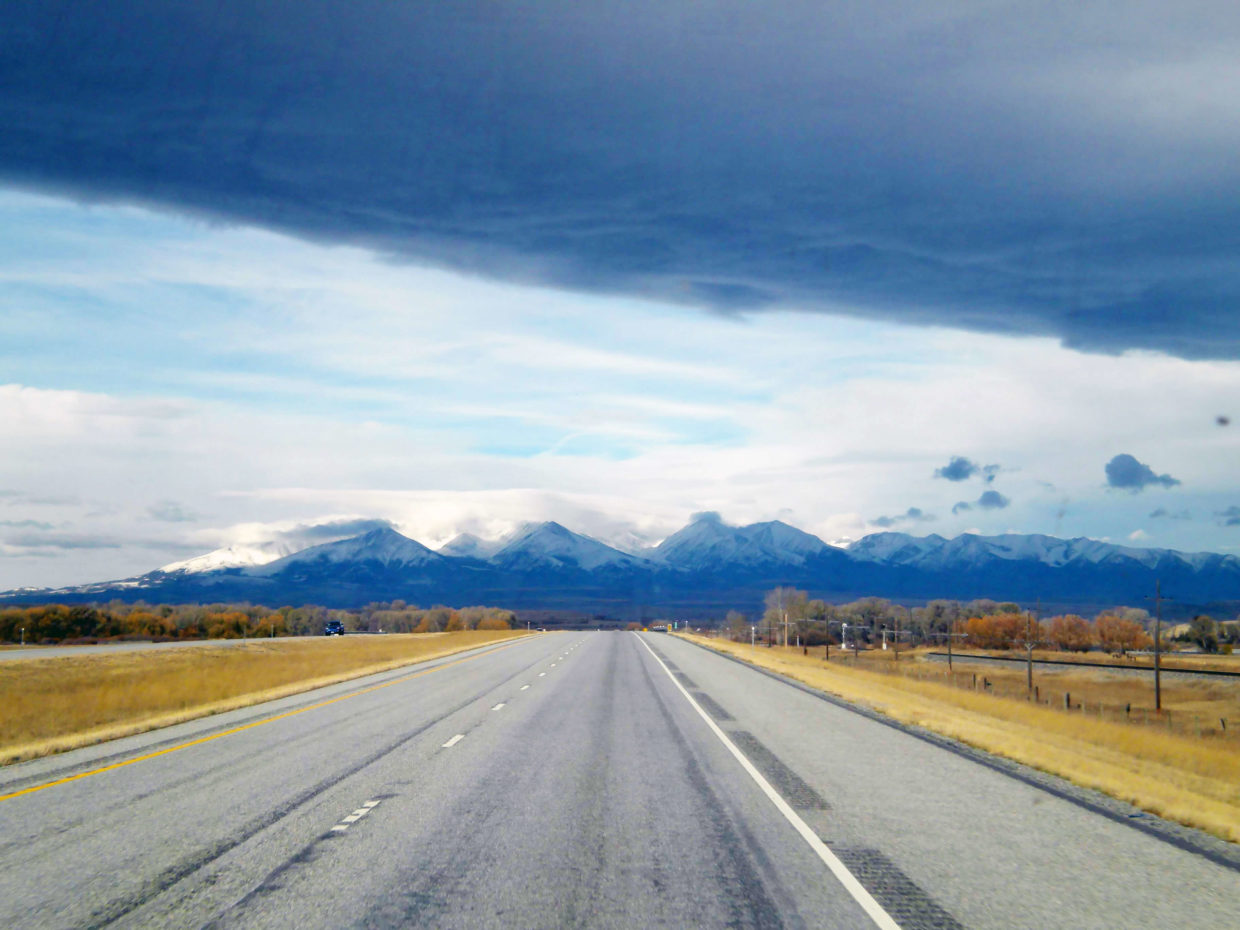 Make any family travel an opportunity to discover places of pilgrimage. Look along your route for Shrines and Cathedrals. Visit monasteries, convents, or Catholic colleges. The Apostolate for Family Consecration offers Holy Family Fests each year in different locations, as well as Steubenville, Ohio. It was always worth it to include our Faith in our travel plans.
Strengthen your resolve with Catholic resources
When it comes to resources, there's truly something for everyone.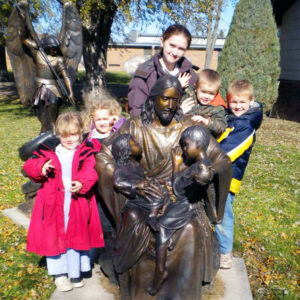 Aside from the worn out, much loved Seton curricula we have amassed over the last 17 years, our family has collected as many Catholic children's picture books as not.
We have collected as many God-centered movies as not. We have countless books about the simplest of Catholic topics as well as dense writings and books by the Doctors of the Church.
My own how-to-homeschool bookshelf is packed. I have read the classics among them again and again for insight and inspiration to keep going through the best and worst of times. Catholic periodicals are scattered about our home. I have beloved issues of Seton Newsletters going back 15 years next to my beautiful full color editions of Seton Magazine.
Our walk through this land of exile requires intellectual fortification. These keep us company during our season of isolation.
Rejoice in God's Victories to Come
We were blessed to accept a holy priest's spiritual fatherhood 16 years ago and kept the relationship throughout every move up to and including today. If you do not already have one, pray for the opportunity to include a spiritual director in the life of your family.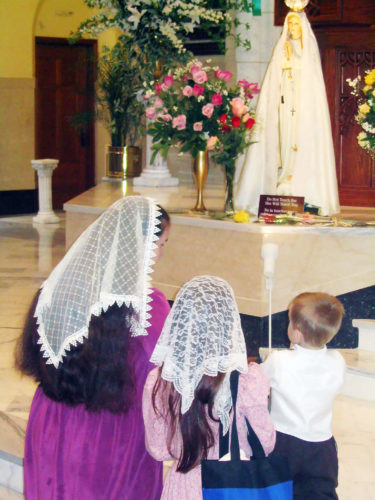 Our monthly talks with ours provided the best of encouragement for my husband and me, and eventually to each teen.
One of his priceless pieces of advice was to "Rejoice in God's victory to come." With these words, he turned our focus away from today's difficulties, and on to the future.
Do this as you daily entrust your family and all your best efforts to God and His Holy Will for each family member.
When the future generations look back, they will observe the choices, the joys, and struggles of today. They will observe how your family followed Pope St. John Paul the Great's exhortation to all families to "Be what you are, and be not afraid!"
Over the years, I wore out 2 copies of Dr. Mary Kay Clark's book. I turned so frequently to quotes such as, "Remember that as a member of the Mystical Body of Christ, you are entitled to many graces. Just ask for them." I did. Sometimes I felt selfish asking so much!
Then I would turn to another, like "These superhuman demands by God can be met only with the 'superhuman light and strength made available by Christ's redemptive death on Calvary.' These superhuman personal sacrifices of self can be met only with sanctifying grace, sacramental grace, and actual graces, all coming to us from the Sacrament of Matrimony and the other Sacraments." God will bless your faithfulness and endurance.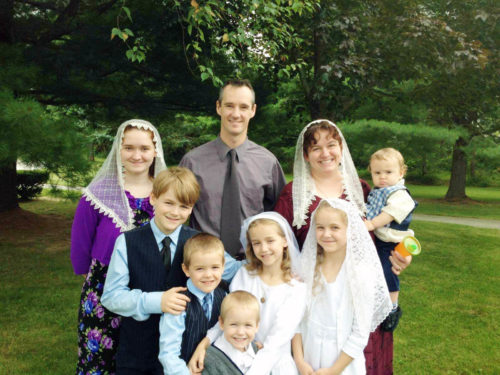 Receive the tsunami of graces for your family He wishes to pour on you, and like St. Paul, keep the Faith!