Summary
Inspired by the Great Books impact on his life, Joe Wysocki returned to the Abbey and partnered with college leadership to relaunch the Great Books program.

Home. Students and faculty use that word frequently and repeatedly to describe the Honors College at Belmont Abbey, Belmont, North Carolina.

"This is a special place that pulls people in and becomes home," said Dr. Christine Basil, Associate Professor of the Honors College. A 2011 alum, Basil was part of the Honors Institute under the guidance of Dr. Gene Thuot.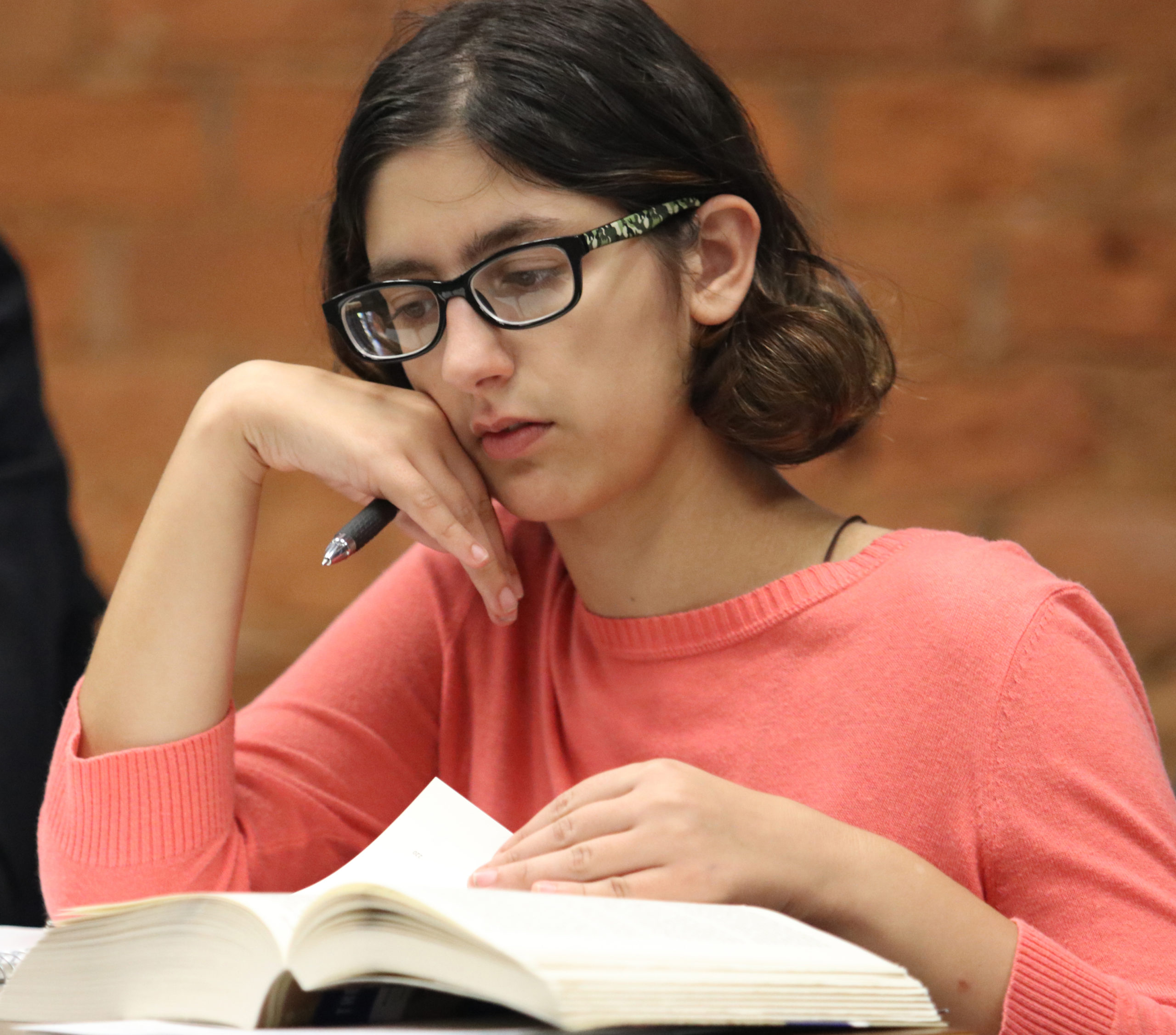 The Institute left a lasting impact, allowing her to develop academically, spiritually, and personally. When Basil graduated, she didn't expect to return to the Abbey but found herself missing it.
"When I heard that Joe Wysocki was working with leadership to relaunch the Honors College in the Fall of 2018, I knew I had to be part of it. I wanted to come home," said Basil.
Dr. Joseph Wysocki, Dean of the Honors College, graduated from the Abbey in 2004. When entering college, Wysocki dreamt of being a prosecutor, but as he spent time in the Honors Institute with his mentors Dr. Gene Thuot and Abbot Placid Solari, he began to consider a different path.
Inspired by his experience and the Great Books' impact on his life, Wysocki returned to the Abbey sometime after graduation and partnered with college leadership to create a complete Great Books program. Wysocki never lost sight of his home and the distinctive experience the Abbey offers.
Transformational Learning at the Honors College
The Honors College is an all-encompassing journey to discover the world through a critical eye, study the Great Books and their impact on the world, and prepare for a future that focuses on goodness and beauty.
"Communication today is a bit of a lost art," said Dr. Wysocki, "so we want to create conversations that ask hard questions and spur profound articulations. Once students get to the heart of the problem and communicate that to people who think differently than they do in a rational manner, conversations can move forward. We're teaching our students to have the right blend of boldness
and humility."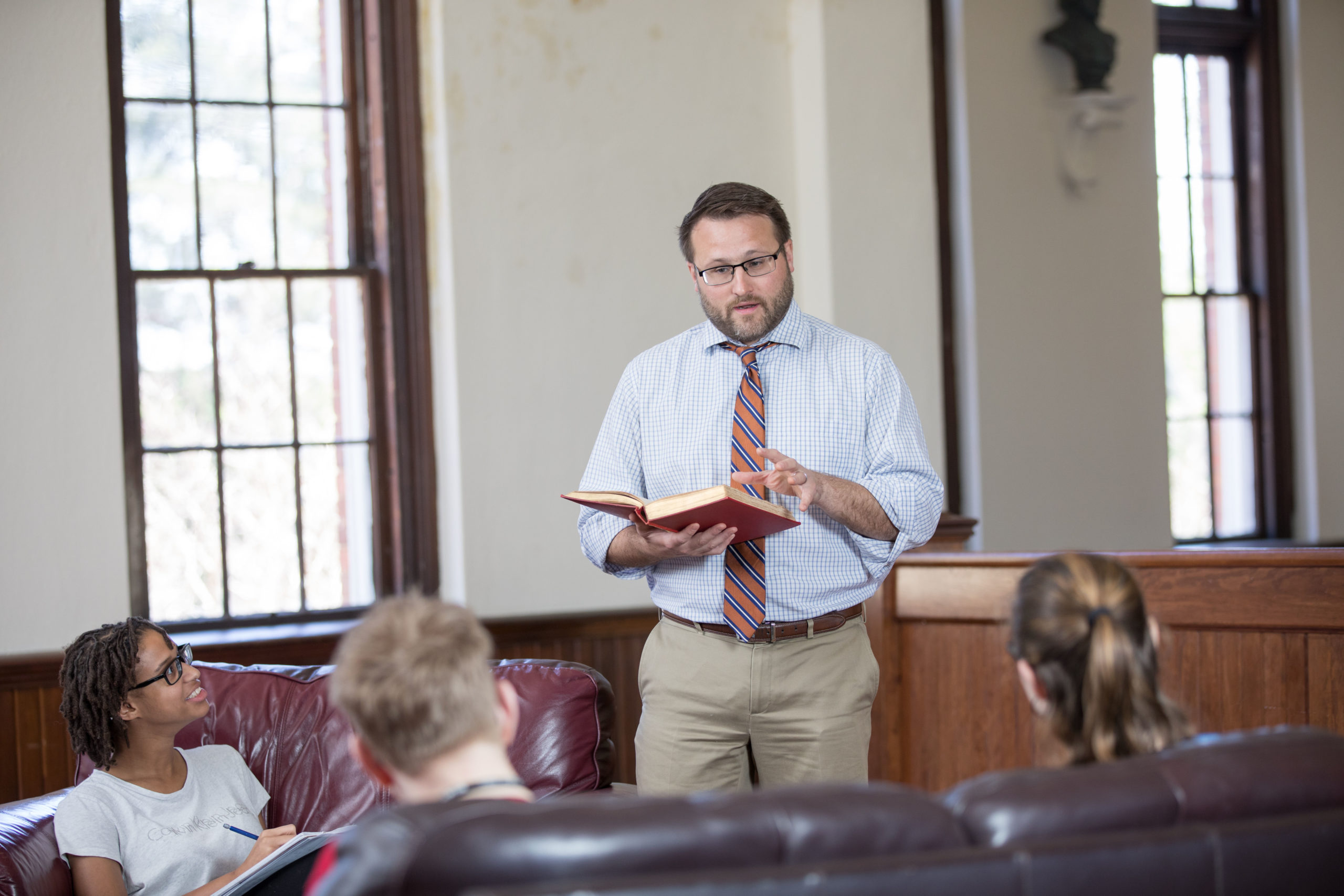 Through an immersive study of authors regarded in the tradition of the West as extraordinarily influential, penetrating, graceful, and wise, students create a strong foundation for how to live well in the world today.
Seeking Excellence and Virtue
The balance between passion and practicality sets the Honors College apart from other Great Books programs. "We want our students to know how to live well, but we also want them to make a living. Here, students pursue a discipline like Business or Marketing and apply Great Books thinking to it. The great thing about this approach is that we have students from all disciplines coming together and learning how to live well," said Dr. Wysocki.
A big part of living well is nurturing students' spiritual growth and the desire to glorify God in all things while developing deep friendships and incredible memories.
At Belmont Abbey, students attain excellence in their professional and personal lives by pursuing beauty, goodness, and truth.
Thriving in the Honors College and Beyond
Drs. Wysocki and Basil create a very intentional community at Belmont Abbey. "We are all about shaping character here, but that only happens when you create a culture of love," said Dr. Basil.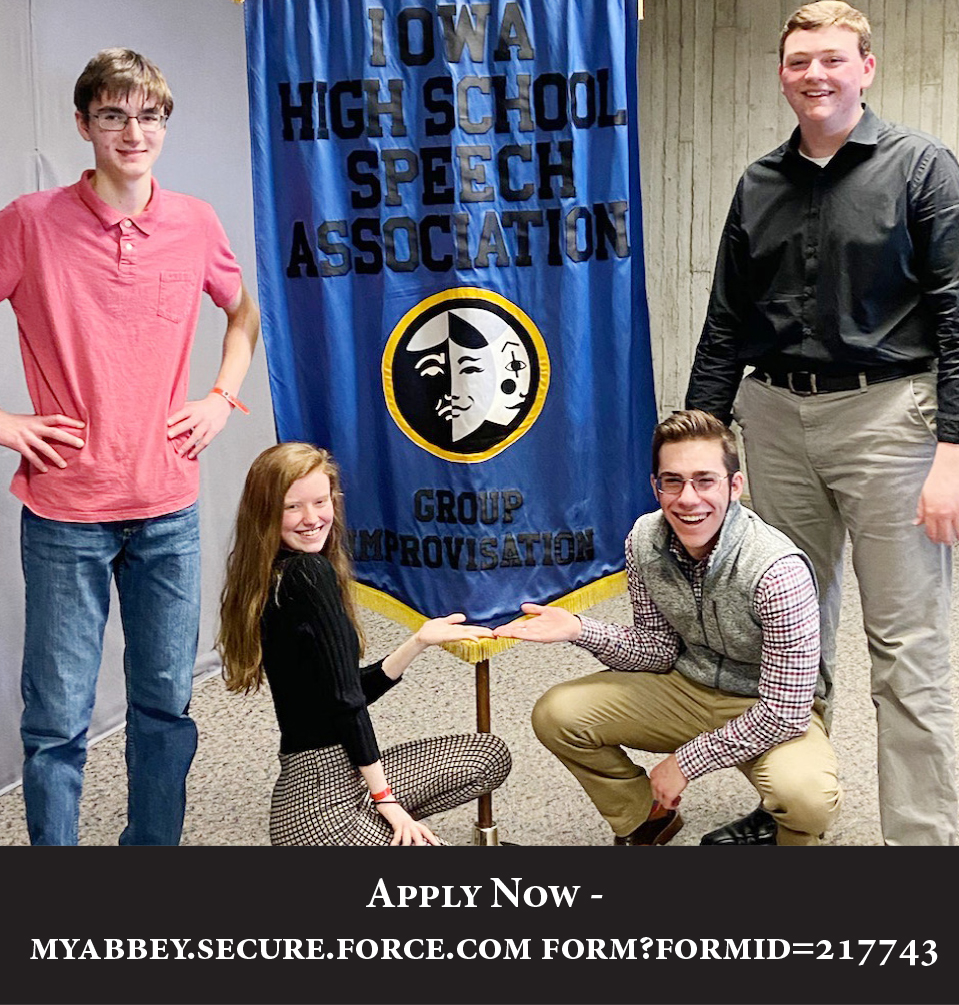 The relationships between students and faculty are an essential part of that culture, and it begins with an investment in people. Wysocki and Basil are deeply committed to providing students with a transformational experience that teaches them to live well, be bold enough to ask the right questions, and be confident enough to work through challenging issues. This genuinely transformational program gives students a home that encourages intellectual curiosity, deep friendships, and strong spiritual growth so that they will have a profound impact on the world around them.
Learn, Seek, and Thrive in the Honors College at Belmont Abbey.