Summary
Here in the homeschooling Sanborn family is that sort of living, breathing faith all of us pray for, points of light and hope in the shadows of this world.

It was the week after Easter when I journeyed to the Deep South, via my cell phone, and had the pleasure of meeting the Sanborn family of Covington, Louisiana.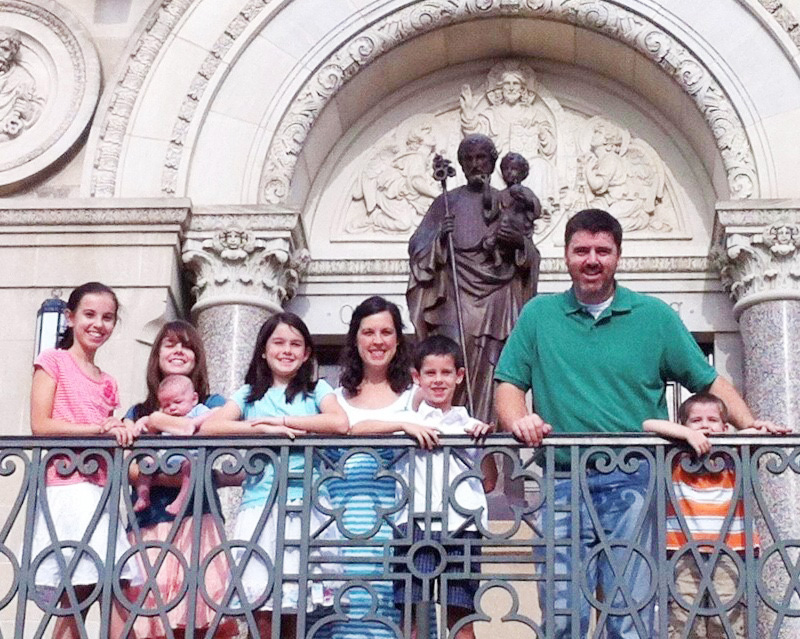 Here on Lake Pontchartrain's North Shore, Mark and Lauren Sanborn began raising and educating their children, using Seton from the very beginning. After their high school graduation, the three oldest children followed in their parents' footsteps and now attend Franciscan University of Steubenville. Cathleen sang in the youth choir in Covington's St. Peter Catholic Church, where a wonderful music director helped inspire her to pursue a university degree in sacred music. "She has one more semester to go," Lauren tells me. "And believe it or not, sacred music at Franciscan is really a tough major."
Kourtney, a junior, is enrolled in Franciscan's nursing program. Her mother tells me that in high school Kourtney attended "a bunch of art classes" and for several years has designed the family's Christmas cards.
First-year student Caroline is a freshman who in high school was very involved with her church's youth group and enjoys photography. Caroline, Lauren said, "loves her time and doesn't want to overcommit to anything." That expression—"loves her time"—rang a bell with me, as I often feel that way.
The Sanborn's three sons have equally diverse interests. Luke, a high school junior, "has a wonderful job that allows him to work three days a week at a feed and seed store. Homeschooling allows him the flexibility to hold a job and go to school." He also enjoys playing volleyball, and was on a homeschooling basketball team for several years.
Seventh-grader Ronan plays football for a park and recreation team, and is, like Luke, active in St. Peter's youth group. Both boys are altar servers and "treasure that privilege."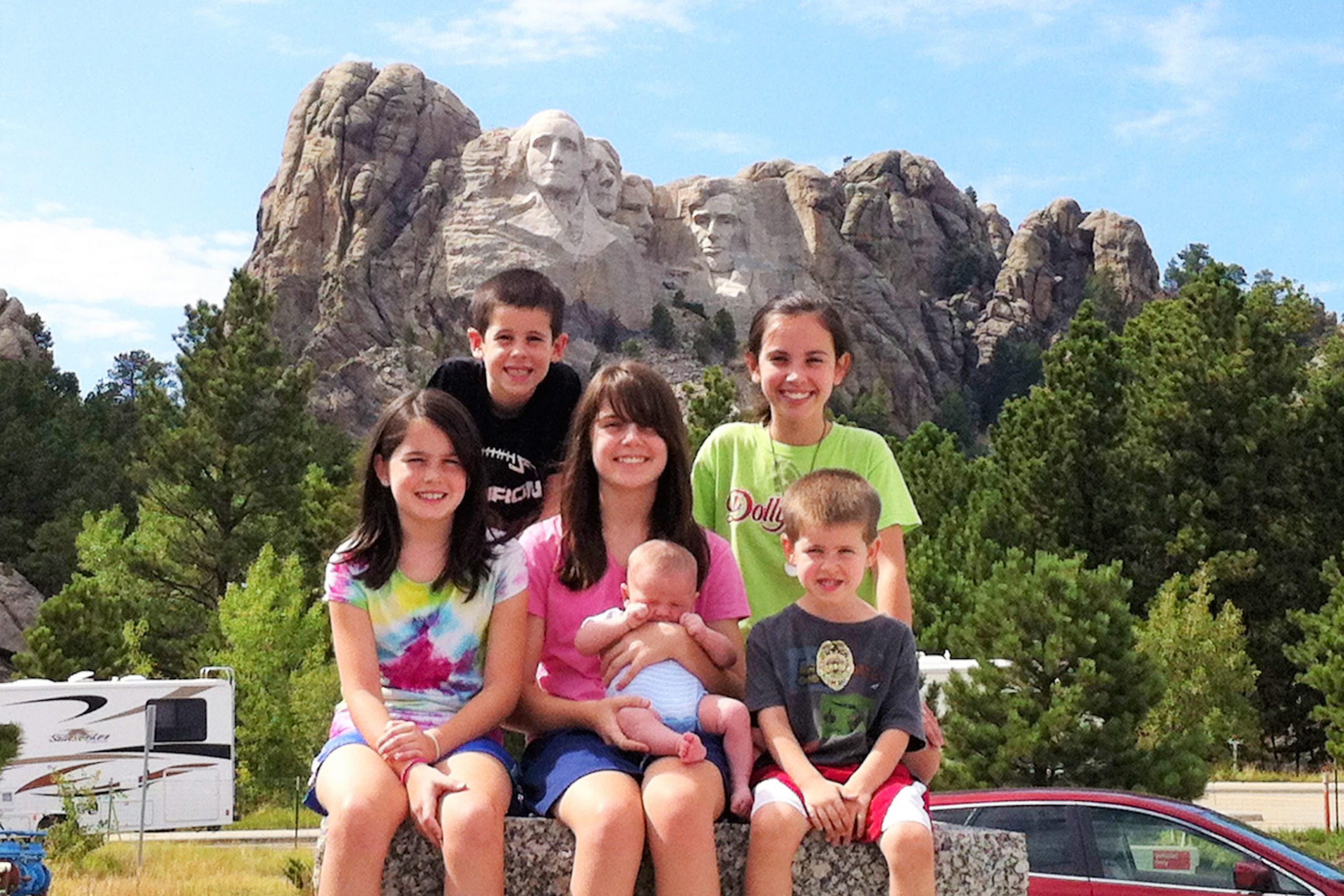 Third-grader Dominic's extracurricular passion is flag football. Lauren adds that Dominic is fascinated by the pictures featured in Seton Magazine, asking about the various saints and if they can look up their biographies online.
Lauren also tells me the family has traveled through all 48 states of the continental United States. "We used to have a 15-passenger van and took these massive road trips to places like Mount Rushmore, the Grand Canyon, and Canada."
These are the bare-bone details of this Seton family.
But Lauren Sanborn, a woman of insight with a sense of humor and an infectious laugh, had much more to say about home education and faith.
Growing in Virtue
When asked what she thought were some of the outstanding benefits of homeschooling, Lauren replied I "appreciated that my kids have been able to grow and develop without being faced with labels and agendas, and without exposure to a culture that is busy removing God. It's wonderful to see my children's confidence in themselves and the knowledge they have of their faith."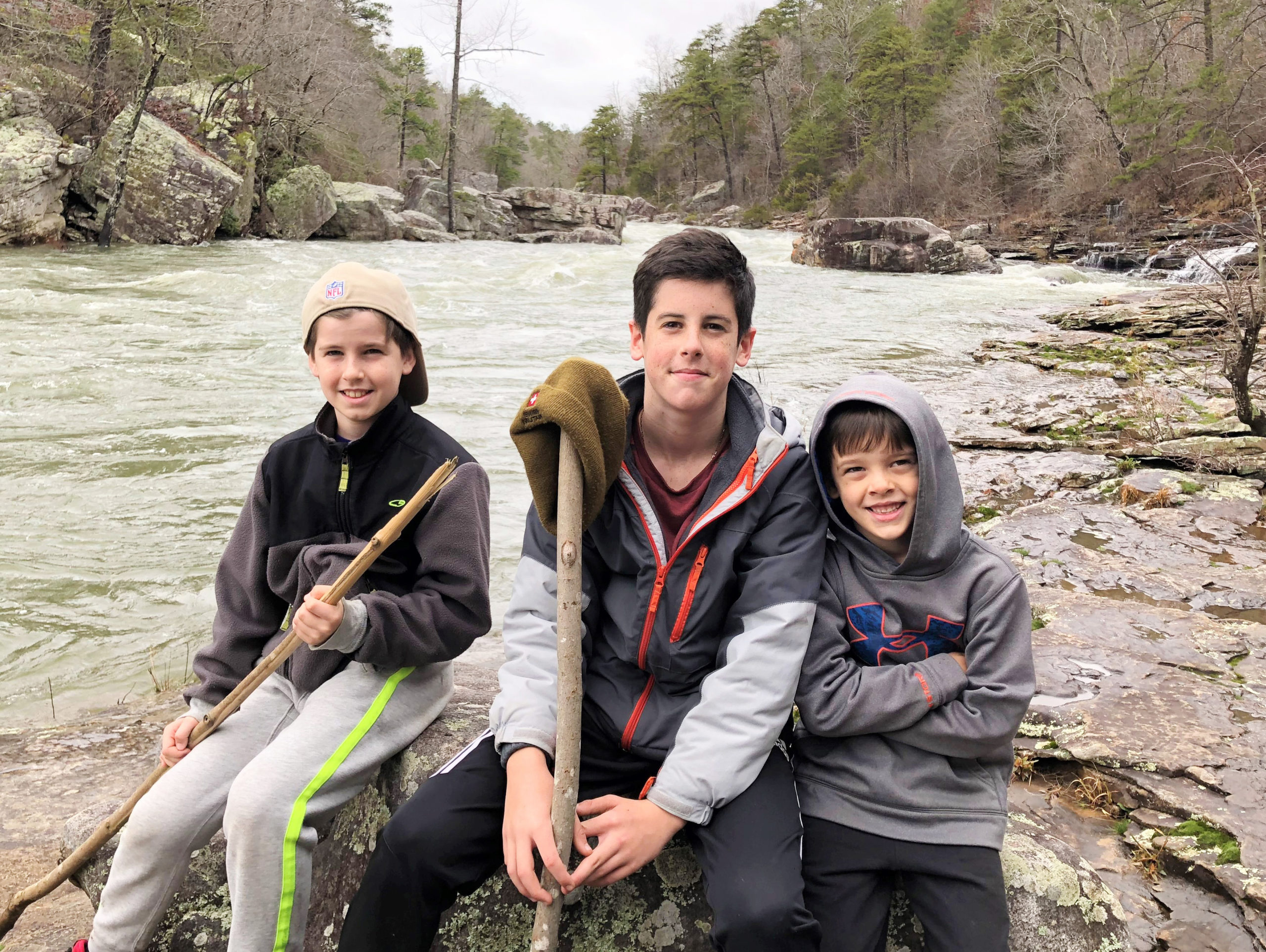 She mentioned another gift of homeschooling that often goes unremarked: "We often hear about benefits for the kids and families, but I feel like I've received benefits as a mom. It's a 'growing in virtue' program for me. Homeschooling is a real refining process in the virtues, helping moms to practice patience, fortitude, perseverance, and all the other virtues."
Regarding the value of the Seton program, Lauren told me, "Seton is a solid curriculum that I let do its job. Having the lesson plans and all the materials are especially beneficial for a large family such as ours. It allows our older students to self-teach while I help the younger ones."
As all of us know, we are living in a dark and confusing time where deception and disorientation are commonplace in our society. For Lauren Sanborn, however, the Catholic faith has the power to keep us on the straight path. "I tell my sons we have a superpower as Catholics. We know the fullness of the truth, and we don't need to be confused or afraid, even of death."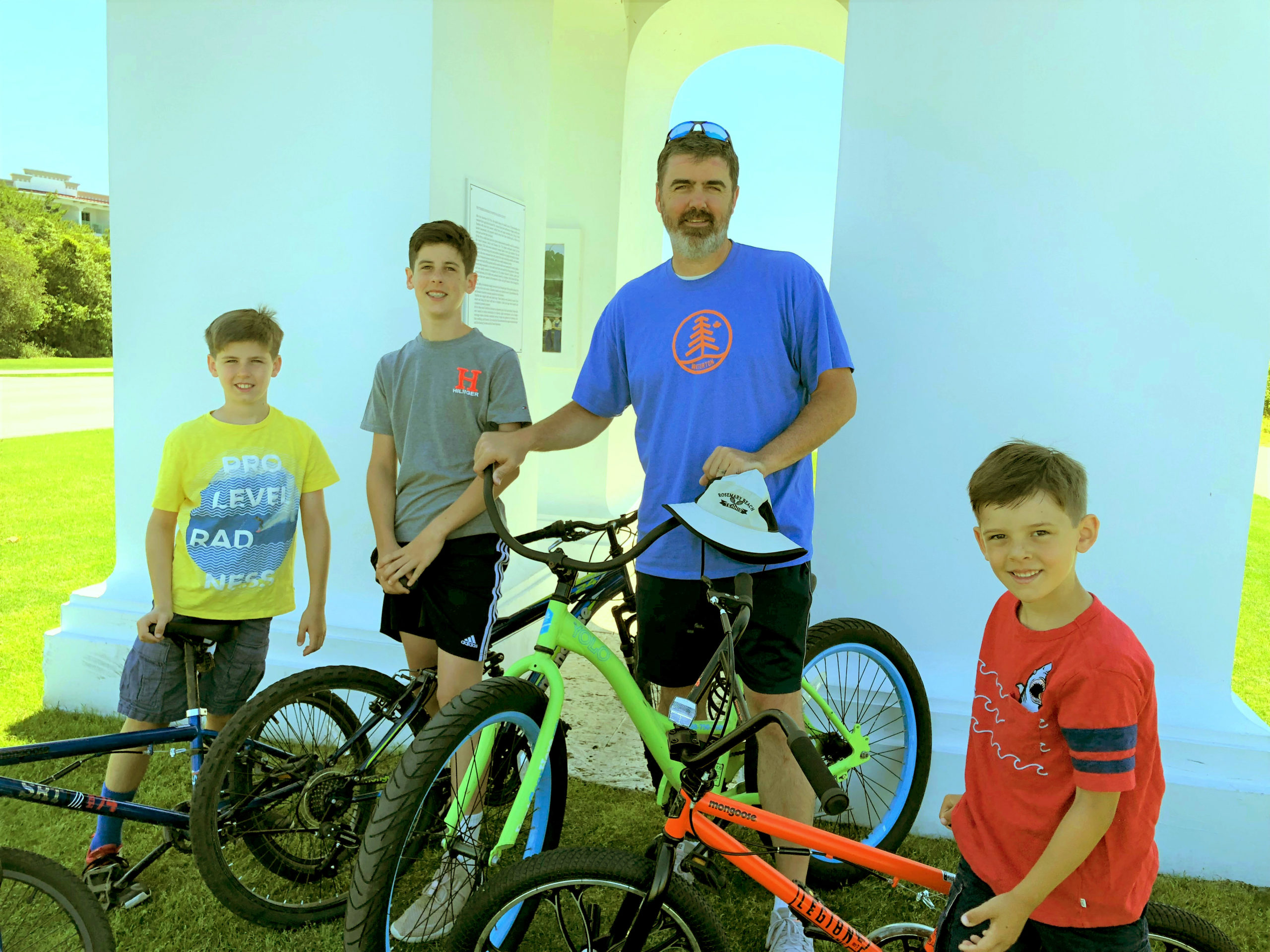 She paused, and then added, "Over the years, Seton has delivered the fullness of the truth to our family, almost on a platter. All the beautiful artwork, for example, is a constant reminder that all the people who have gone before us, the saints, have lived in the world but are not of the world."
Near the end of our conversation, Lauren told me, "Our morning offering and our litany of saints personal to our family is a really great way to start the day. Our special friends, the saints, we ask for intercession."
Lauren's words—"our special friends, the saints"—hit home with me. Here in the Sanborn family is that sort of living, breathing faith all of us pray for, points of light and hope in the shadows of this world.