Summary
Our magazine editor Mary Ellen Barrett asked enrolled Seton families on Facebook how they and their families evangelize in their communities.
What did you do?
We organize a family pilgrimage to a Marian shrine an hour from our place.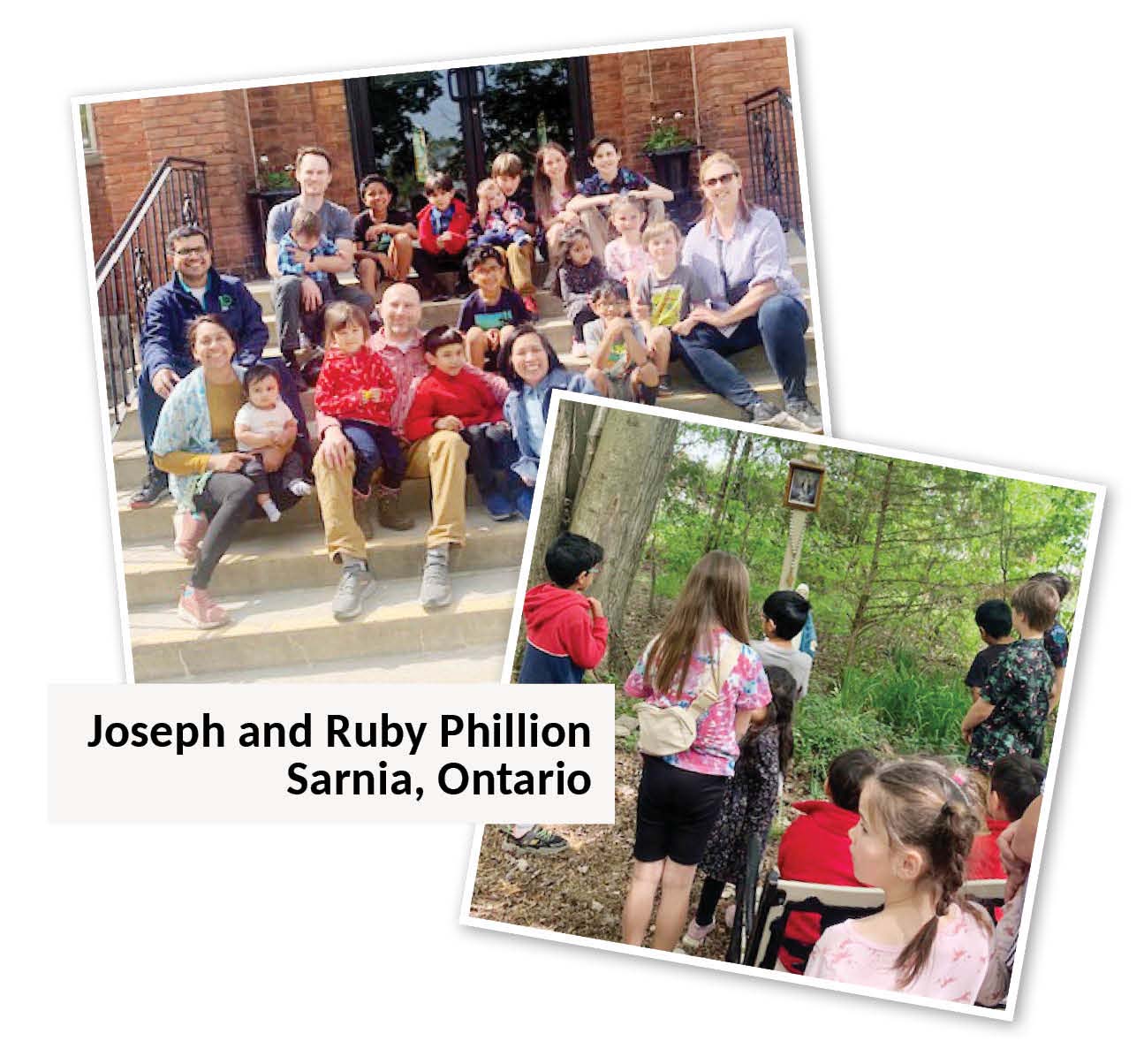 This is our second year organizing the family Marian pilgrimage as a little gift to Our Lady.
Last year we had 7-8 families who joined, but this year since it was Mother's Day weekend, there were only three families who joined.
After praying the three sets of mysteries, we go through the saint's trail.
Seton Magazine| July/August 2023