Summary
In honor of St. Therese's Feast Day, Abby Sasscer shares her story about how her Little Flower Novena helped her discern to stay home and raise her family.

Shortly after getting married, I worked as a Library Assistant for a lovely Catholic college.

The hours were ideal, as I only worked in the evenings during the week and the whole day on Saturdays. As a newlywed, I was still able to perform my housewifery duties and still have time to go to Daily Mass in the mornings.

There were plenty of perks as well. Our health insurance premium was paid in full, and the biggest benefit was that after five years of full-time service, my future children could attend this Catholic college tuition-free.

I especially enjoyed working with the faculty, staff and students—nuns, priests, monks, lay single and married alike. Students would gather in our home once a month, have a home-cooked meal and enjoy each other's company.

I considered everyone in this college my family.
A Pleasant Surprise
After three years of this service, we were excited to hear that we were expecting once again. It was welcome news, considering we had suffered a miscarriage just a year prior. We were so elated, and couldn't wait to hold the baby in our arms.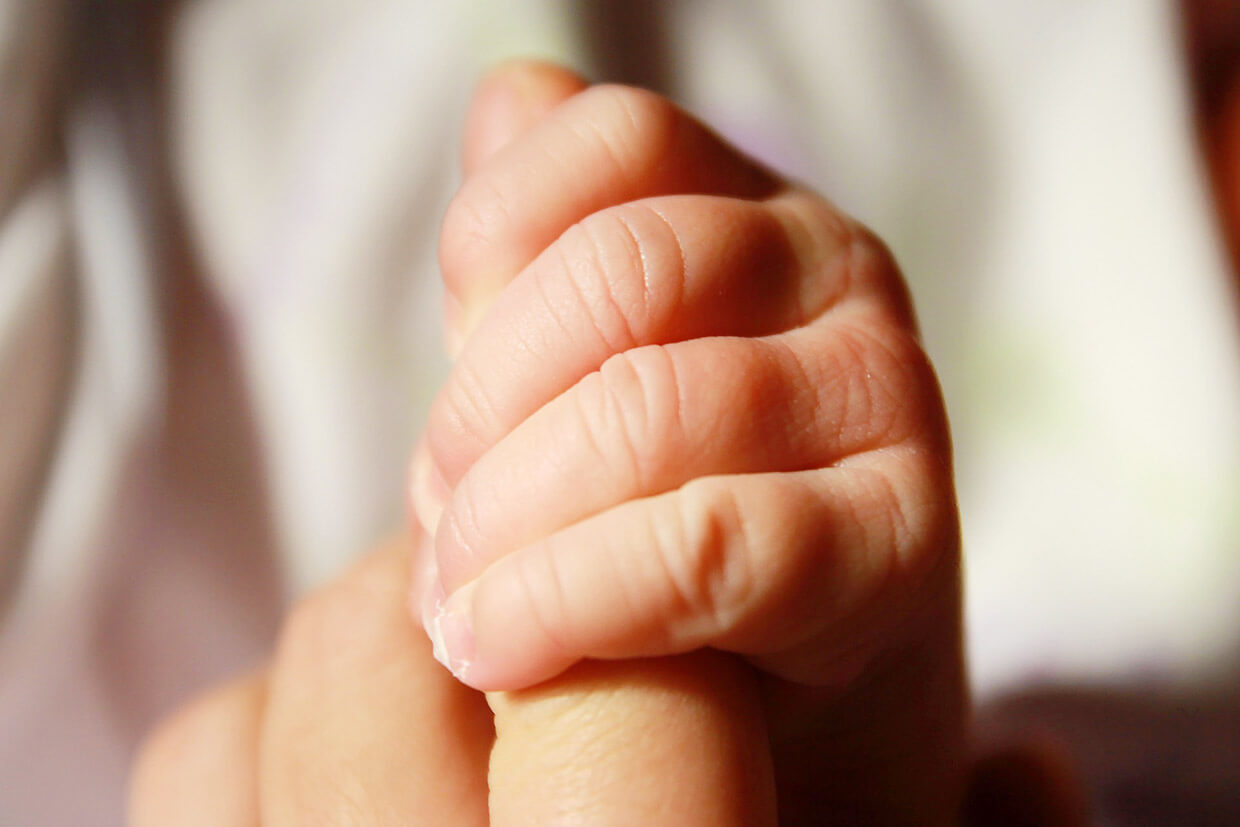 In the middle of my pregnancy, one of the students asked if I was planning to stay home after my baby was born. I didn't really know how to answer her question. I wasn't quite ready to let go of my job. I planned to take care of my daughter during the day and have my grandmother babysit in the evenings.
It was the ideal situation as my grandmother was the resident neighborhood babysitter for the past twenty years. Not only was she excited to take care of her great-grandbaby, but she was also conveniently located only five minutes away from where I worked.
But Why Not Stay Home?
In reality, I wasn't quite ready to let go of the free health insurance premiums, tuition-free college and all the wonderful relationships I had with people from my workplace.
Letting go of this job would mean having to let go of my paycheck and lose more money to pay for health insurance.
Letting go of this job would mean stepping out of my comfort zone and trusting our Lord to provide for us.
It was easier for me to simply continue working.
I wasn't ready to face the "what if's".
I wasn't ready to fully trust.
An Unexpected Dilemma
After nine long months, I finally gave birth to a healthy baby girl. I stayed home during maternity leave and enjoyed every single day I spent with my daughter. After three months, I was excited to go back to work again.
However, things didn't go as smoothly as planned. I got a phone call from my parents saying that my grandmother fell and broke her leg. She could no longer watch any children from our neighborhood, including my baby.
My parents offered to watch my daughter in the evenings, but because of their unpredictable work schedule, I knew I had to find a more permanent arrangement….and STAT!
A Novena To Saint Therese
We started a novena to St. Therese to discern what we needed to do regarding childcare. I interviewed several in-home providers in my neighborhood and everyone in the area was going to charge me more than my paycheck. The thought of staying home with my baby was becoming more and more enticing.
And as I spent more time with my baby during the day, it became harder for me each time I dropped her off at my parents in the evening.
I was slowly realizing that even if I would be losing all those benefits from work, I would be gaining infinitely more by raising my daughter myself.
We continued to pray and discern.
A Sweet Voice
Several days later, I went to morning mass as usual. While I was nursing my baby in the back of church, I heard a sweet voice inside of me whisper, "It's okay for you to stay home and raise your daughter. Everything will turn out alright."
In an instant, all my fears about letting go of my job melted away. I was at peace and I was excited at the thought of becoming a full-time stay-at-home mom. That night, I told my husband about the sweet voice I heard at Mass.
Being the supportive husband that he is, he said that if I was at peace staying home, then he will do his absolute best to support and provide for our family.
So that night during our Novena prayers, we asked St. Therese to send us roses to confirm our decision for me to stay home. I specifically asked for pink roses on the last day of the Novena, which landed exactly on the Feast of St. Therese.
A Special Delivery
It was the last day of our novena and as I dropped my baby off at my parent's house, my heart ached for her even more. I realized that the pain of not being with my baby was so much greater than any fears letting go of my job.
As I entered the office building, I expected to find pink roses in our school courtyard. I saw nothing. Every single rose was cut from the bush and not one pink rose was left. I was devastated, as it was brimming with pink roses just the day before. It was already evening and no roses yet from St. Therese.
I was heartbroken.
But as I entered my office, I was excited to see a large bouquet of pink roses right in the middle of my desk!
The secretary said that she had just cut the last of the pink roses in the school courtyard so she can prepare the bushes for the colder months ahead. She said that since it was the Feast of St. Therese, she decided to surprise me with the bouquet of pink roses on my desk.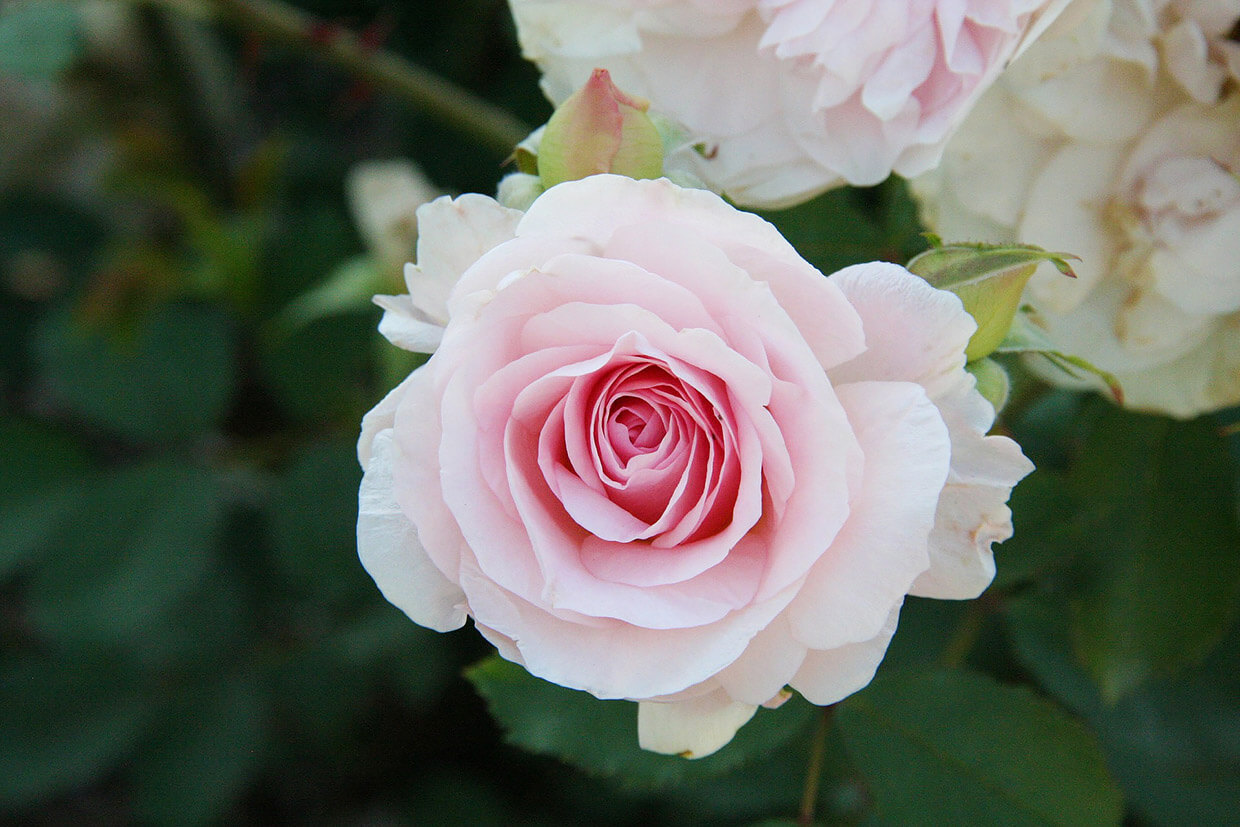 I was in tears!
I ran to the chapel and thanked God and St. Therese for hearing this poor mother's prayer.
Heaven Sent
My baby girl is now in her eleventh year of homeschooling and God has proven his faithfulness every single day of every single month of every single year since then.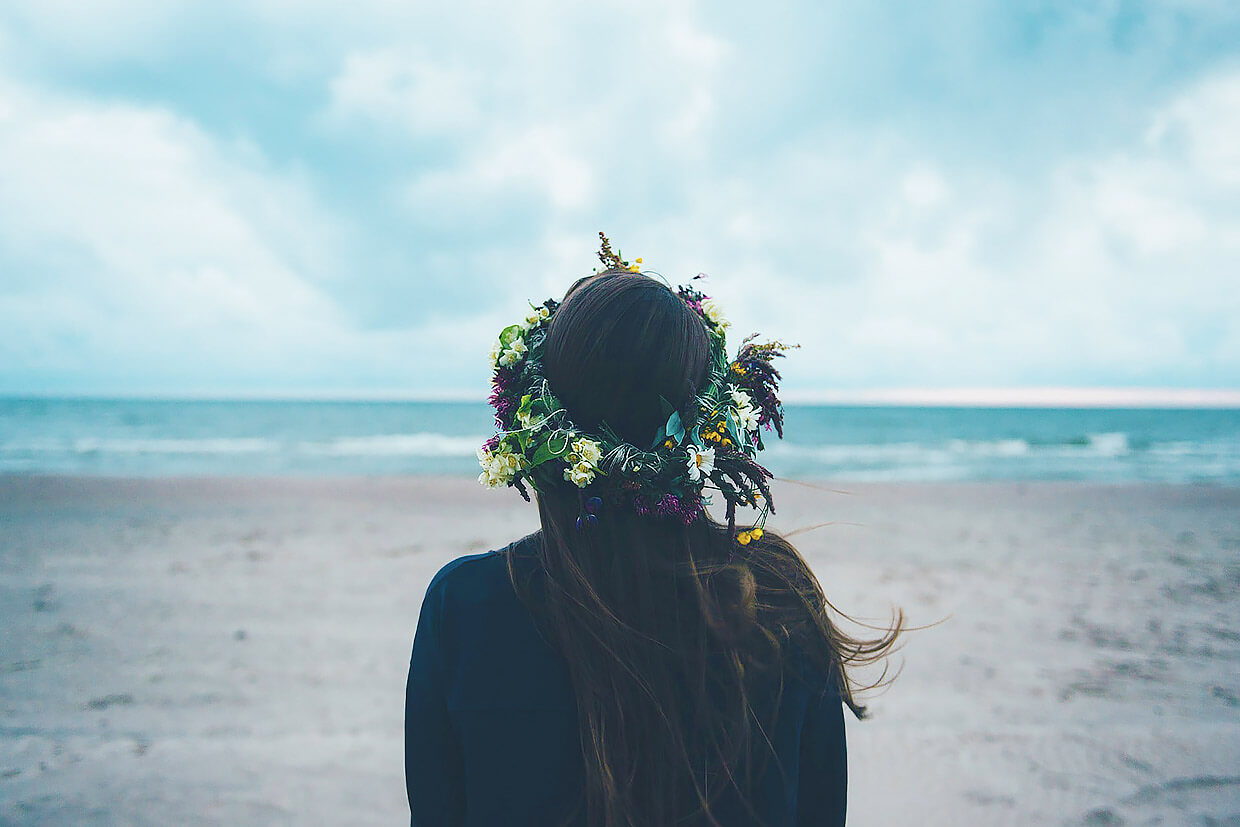 Heaven sent me those beautiful roses to remind me that it is okay to let go of my plans and to fully trust in God's amazing and providential love.
I heard a saying from long ago that "when you give God your grain of sand, He will give you a beach."
And from where I have been sitting for the past sixteen years, the view of the horizon has been beyond breathtaking!
Don't miss part two of Abby's Rosary story right here!