Summary
In the midst of going through a whole house purge, Kara Milinovich stops to give us her top three tips for preparing our homes and our hearts during Advent.

I have to be honest with you, a Pinterest-worthy Christmas morning is not the goal this Advent season.

It's preparing for Jesus's Second Coming and His birth as an infant in Bethlehem that are the purposes of these four weeks that lead up to December 25th.

How do we actually prepare for that? Make room in your homes and hearts for Jesus!

Here's my three-step plan for this Advent:
1. Declutter and Purge.
The 'stuff' in our lives takes up energy and work as we must spend money to purchase, clean, repair, and store these items. Reduce this by giving away or throwing away some of the excesses. There are lots of programs out there to follow, but here are two principles that will help you right now:
• First, items sitting out on your countertops or surfaces in your home are more than likely the items you use on a regular basis. It's the areas in cabinets and closets that need to be purged to make room for the items sitting out that have no home.
I did this recently with drawers in my living room bookshelf, by clearing away pamphlets and little books we didn't use. I was then able to actually put away my laptop and planner so they weren't sitting out all the time. The room looks and feels so decluttered and it makes dusting and cleaning so much easier.
• Second, gather all items of a single category into one space before you declutter…this will especially help with toys, as it's always good to reduce those before the influx of gifts comes pouring into our homes. Gather all the toys together in one space. This may seem daunting if you have toys in multiple rooms.
However, the key is to pull all the toys together to actually see how much you already have and how many toys of a similar nature you have: building toys, cars & trucks, dress up, etc. It helps to purge when you see duplicates or even broken toys.
Doing this recently, our family also noted toys that the kids didn't play with; it was easy to part with those. Another interesting exercise we performed (without the toys in sight) was to ask each child what their top three favorite toys in the house were. It was interesting to hear their answers and it showed us the most important ones to keep.
If you have multiple children, just keeping the top three toys of each child's would end up being a lot of toys!
2. Pray more.
Okay, so you've decluttered your home and it feels more peaceful. Now what? Pray. Literally stop for a moment amidst the hustle and bustle of the season. Leave the traditions behind that are a lot of work and leave you feeling frazzled, and add new ones that refresh you.
• Attend daily Mass and discuss the Scripture readings with your family.
This would especially open the dialogue about the two aspects of Advent: Jesus' Second Coming and His first coming as a babe in a stable. Too often, people don't realize that we are to be preparing for Jesus's coming again with the first part of Advent.
The daily Mass readings will walk you through this and then change to the infancy narrative as we get closer to Christmas.
Please note, if you have very little ones or sick kids, EWTN has a live streaming of their daily Mass at 8 am. Here you could teach your children about a Spiritual Communion and increase their longing to actually receive Jesus physically in the Eucharist.
• Pray the Family Rosary if you don't already. If you already do, then change it up by using a Scriptural Rosary guide or even Seton's Rosary in Art books to aid meditation on the mysteries. I know it can be hard to pray the Rosary as a family, but the Blessed Mother has appeared to children as young as 6, 8, and 9 and told them to pray the daily Rosary.
So as tempting as it is to pray it by yourself to avoid the two-year-old wiggles and seven-year-old giggles, make the family Rosary a special Advent tradition as a family. Maybe you pray it before doing the Jesse tree, in front of the Manger scene, or immediately after dinner with the Advent wreath still lit.
The point here is to make prayer a key Advent tradition in your home!
3. Enjoy your family members.
Let's face it, the extra shopping, wrapping, baking, and social engagements make this time of year busy for all of us! It can make the school days rushed, throw everyone off their normal routine, and make for crankier and tired family members.
It's key to reduce your expectations of what your family is able to commit to, and instead make the commitment to each other a priority. Spending the four Sundays in Advent investing in each other by playing games together, baking, or making cards or gifts for extended family members may turn into joyous memories instead of overwhelming tears.
Use those Sundays at home slowing down instead of out shopping with the lights and sounds of a busy world!
Hopefully these three steps — purging, praying, and enjoying family time — will help your family prepare for and make room for Jesus in your homes and your hearts!
About Kara Milinovich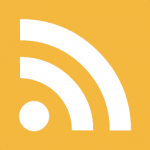 Kara Milinovich lives with her husband and six children in North Central West Virginia and has been homeschooling for eleven years. Kara enjoys baking, hiking, reading, and playing board games with her family (probably because she usually wins). She is currently on a major purge and reorganization of her home and is loving the results!