1 minute
We were saddened by the news of February 18, 2019, that a dear, dear friend of Seton Home Study School had gone to his eternal reward. Fr. Seamus 
O

'

Kielty

's wit, wisdom, and kindness touched more lives than can be counted. We are better for having known him. It's a special pleasure to share his homily for 2015 Seton Homeschool Graduation.
May his soul and all the souls of the faithful departed, through the mercy of God, Rest in Peace. Amen.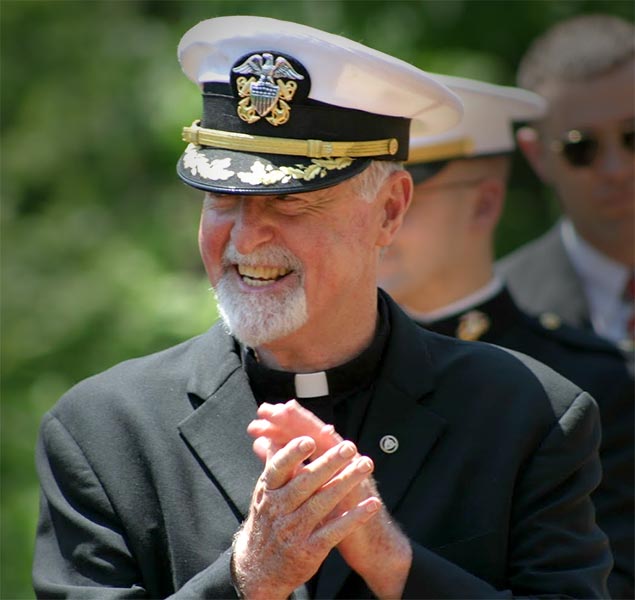 Delivered at the Front Royal, VA Homeschooling Mass on May 22, 2015
It is a privilege and an honor to be celebrating this Mass with you and for you and among you. As I am told that you are all homeschoolers, I want to encourage you to make the first item on your curriculum be teaching and learning about the Holy Mass.
The Holy Mass is the most important event, act, and celebration in the Catholic Church and therefore in the whole wide world. It is so good for us to start everything with the Holy Mass, for it provides a tsunami of grace and favors and blessings to those who take part in it. The Holy Mass soothes our pains and trials through the Passion of Our Lord Jesus Christ and infuses courage, patience, and hope to enable our continuance in the good things we do.
This Mass is offered in thanksgiving, through the gracious hands of the Blessed Virgin Mary, for all the gifts and graces that the Good Lord gives to the whole homeschooling community in general, and to you gathered here at Front Royal in particular, to celebrate another year of progress and success and hard work and achievement in homeschooling.
Why Homeschool?
Homeschooling is the best and most natural way of teaching and learning. Those who so vehemently oppose it know this, for they feel insecure in the realization that with all their billions of dollars and great teachers and tremendous programs, they cannot produce the finished artifact of homeschooling: a confident, balanced, clear-thinking, virtuously-acting, culturally rounded, open-minded individual, who is comfortable in every social level and supremely capable of holding more than his or her own on the playing fields, at the office, and in the halls of justice.
When a baby is baptized, a special prayer is said for the father that as he is the first teacher he will be the best of teachers in everything. That is the wish and prayer of Holy Mother Church and it works. And if fathers are the best of teachers, they are only half as good as the mothers, whom everyone knows are the very, very best of teachers.
May you be encouraged and empowered to continue in your noble role and be rewarded in this life with loving and grateful and virtuous children, and in the next life with the glory and joy of all the faithful servants of Jesus, to whom be glory for ever and ever. Amen.