Summary
After a nine-year novena of homeschooling, filled with graces bearing fruit beyond their home, the Worhacz family shares what made their journey a success.

We are the Worhacz family: Raymond, Laura, Nicole, and Mary. We are in the last year of our nine-year homeschool adventure. You could say that ours is a nine-year family novena of learning and prayer.

In 1999, we began our family's daily Mass journey. It was there that I met some very dear homeschool families. One mother was encouraging me to homeschool Nicole, my only child at the time. She gave me Dr. Clark's book, Catholic Homeshooling.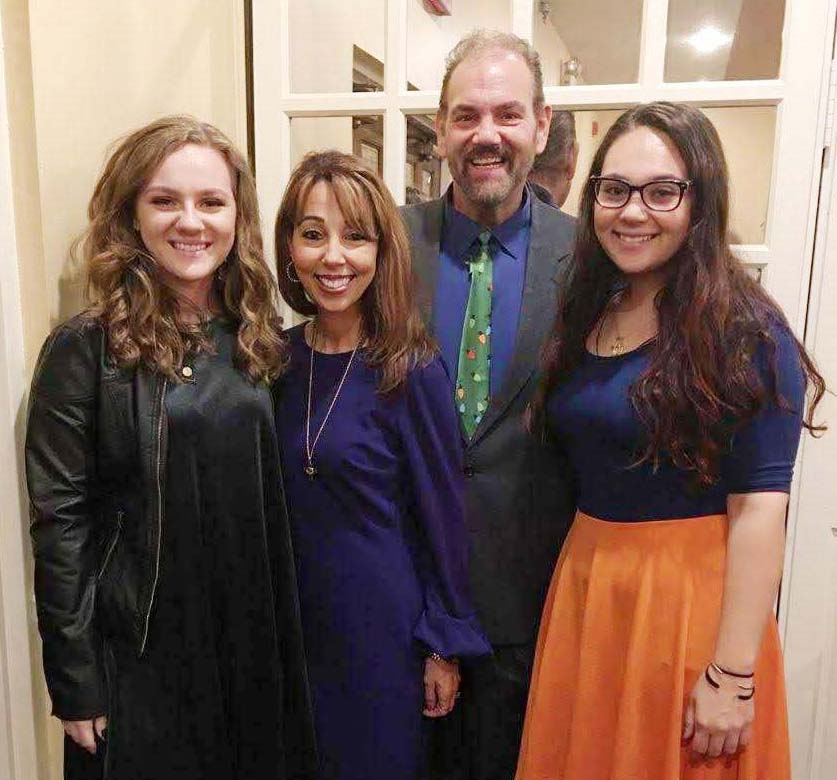 Years passed, Nicole started Catholic school, and I continued to pray about homeschooling her. In 2002 we relocated to Florida. My second daughter Mary was one year old, and Nicole continued attending Catholic school after our move.
"Ask, and you shall receive, seek and you shall find" (Matt 7:7-8)"
The prayers that I had offered since Nicole was very young somehow awakened in my soul. I began to pray more fervently about homeschooling her for high school.
One day after Mass, I stopped in a store and saw a little angel statue at the register. She was holding a book with the word "trust." I felt that the angel was placed there for me to see.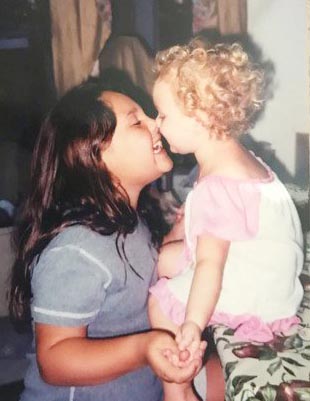 More importantly, I felt the call strongly in my heart that we were supposed to begin our home-school journey. While I was overwhelmed with the responsibility to give my girls a good education, I was familiar with Seton and their accredited program. It gave me a deep sense of peace, knowing that the Seton staff would grade the girls' work. I would do my part at home, and I would have all the help necessary to complete each grade.
In the first year of our home-school mission, we enrolled in Seton Home Study with Nicole in ninth grade, Mary in third. When the girls' books arrived at the front door, we were all very excited and could not wait to open the package.
Mary was only seven at the time, and she helped me unpack. She handed me each book and said, "Mommy, is this my religion book?" I said, "No, Mary, that is spelling." Next, "Mommy, is this my religion book?" "No, honey, that is your history book" … this went on through emptying the box.
I filled up with grateful tears.
I felt blessed — all the images in the workbooks, along with the contents centered around our Lord. The reality struck me that my girls would be learning, reading, and studying, all the while forming their souls.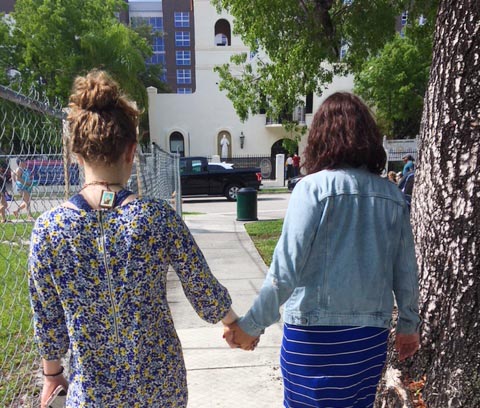 A typical school day would begin with Mass and a Rosary on the way there. Next, we would have breakfast, and then it was into the office to start school. I found the Seton lesson plans very helpful and kept the daily agenda close at hand.
Depending on the year, there were some after-school activities. The girls would have an art class, tennis, piano, etc. The first few years, we were home most of the time and very busy. Monday through Thursday, we worked very hard: chores, play time, dinner, reading, and then bed.
A favorite memory of mine was night reading with my girls. Mary was always a good listener, and loved for me to read to her. We would end our reading time with the Seton catechism of the day. Mary would play with her wood puzzles as I read.
Often, I would stop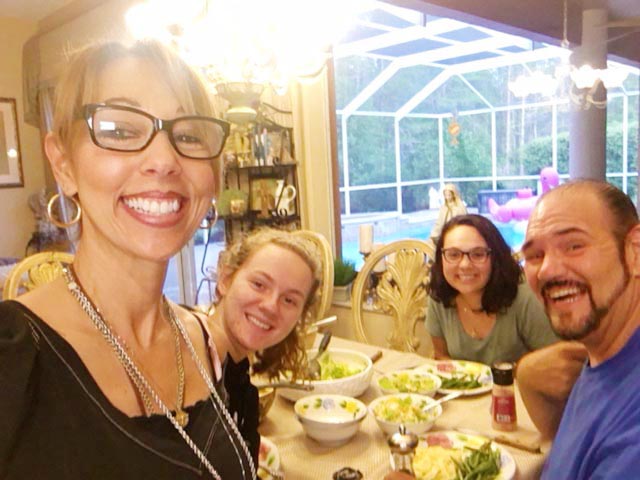 and ask, "Mary, are you listening?", and she would always repeat the last sentence I read. I often wondered if she was listening, but she always was. On Fridays, after the first few years, we joined a homeschool co-op. We were blessed to find so many families that homeschool in the Tampa Bay area.
I am forever grateful for choosing Seton. Our girls have had an excellent education in the Catholic faith, and they have gained knowledge, a gift of the Holy Spirit.
My oldest, Nicole, graduated from Seton in 2013. She went on to study at Saint Leo University and has graduated with a Bachelor's in English, Advanced Literary Studies. I attribute her English skills to her time enrolled in Seton. Mary will also be at Saint Leo in the fall of 2019.
One of the greatest moments for me was when Nicole thanked her dad and me for allowing her to homeschool. Nicole said, "Thank you, I would not be the person I am today had I not homeschooled." Spending time with our girls has been the greatest blessing.
Nicole is out of the house now, yet we all feel connected by the love we have for each other. No matter where we are or what is going on, we are united in the heart of the Eucharist. I have loved homeschooling.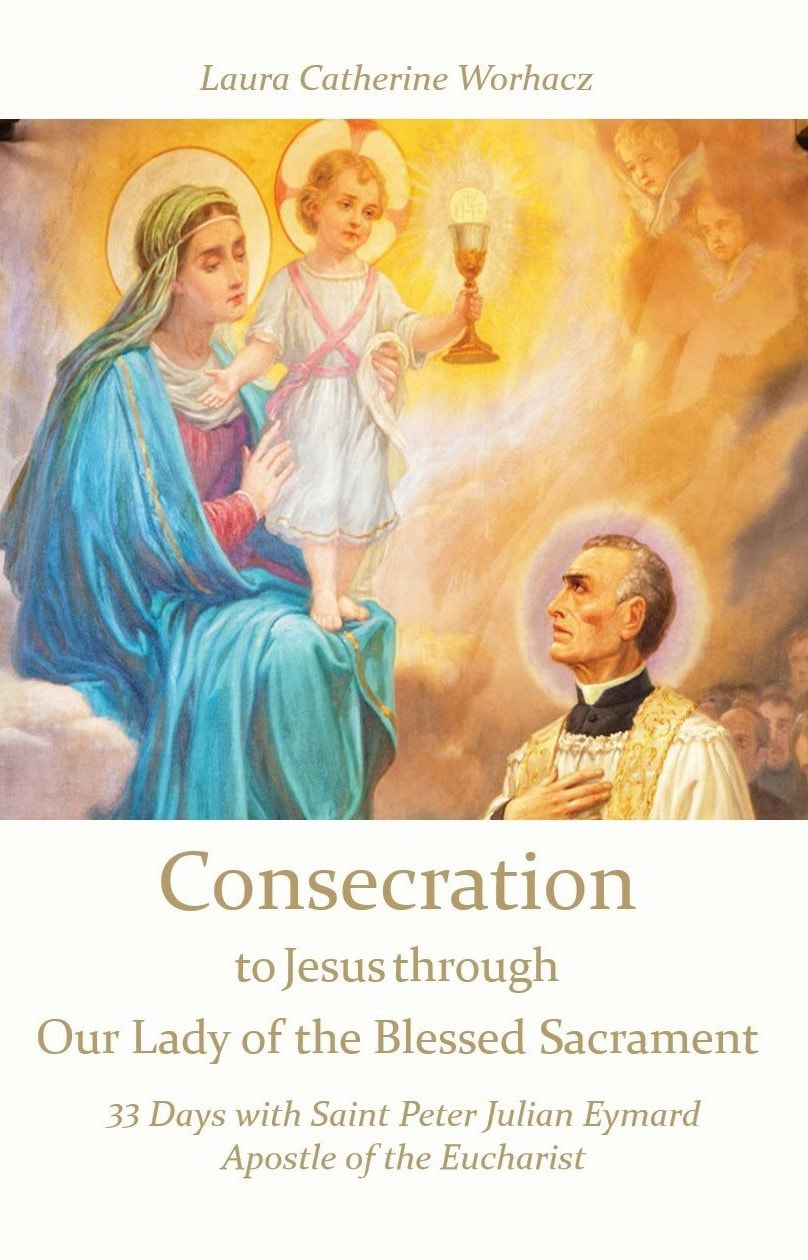 Those who share in the Seton journey know the parents learn just as much as the students do. I am grateful for the sacrifice my husband made in working so hard, so I could stay home and educate our girls.
Along with all that was happening in the mundane, a lot of ministries flourished out of our home in the past three years. Notably, Mothers of the Blessed Sacrament, a mother's prayer cenacle, started. We are an online group of mothers that unite in daily prayer and petitions.
I have also just published a book that my daughter Nicole helped edit. The book is titled: Consecration to Jesus through Our Lady of the Blessed Sacrament: 33 Days with Saint Peter Julian Eymard, Apostle of the Eucharist.
Thus the graces God has poured on our family continue to grow and bear fruit even beyond our home, enabling us to share with others the secrets that have made our journey a success and a joy.
Dear Seton Families,
It is amazing how swiftly the years passed by and are so grateful for the opportunity to share our homeschool journey with you.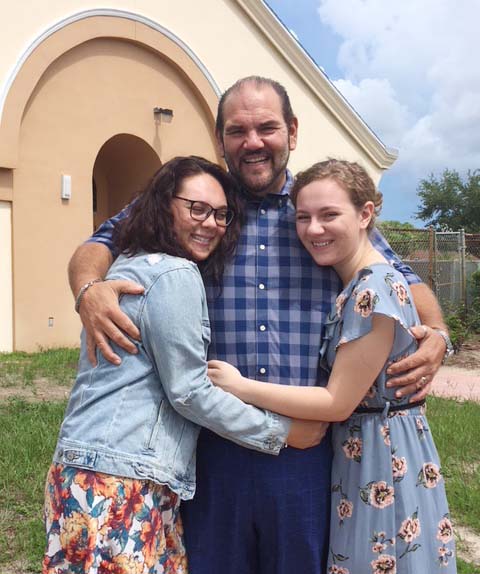 I have a request for you, Dear friends, would you pray for my husband Raymond who is on a list for a liver transplant. Ray has been in and out of the hospital with infections as his body fights to work with an organ that is deteriorating. We are living in the grace of the moment by our daily Communion with Jesus. We are grateful for every prayer as we continue through the most challenging time of our lives.
Sincerely, Laura Worhacz