4 minutes
Summary
A collection of timely crafts, books, and activities for Advent, in weekly snippets, can help families welcome the Christ Child into their hearts and homes.

I love helping families enrich their Advent experience.

This article focuses on the Second Week of Advent, which begins this coming Sunday. Included are special ways to celebrate the feasts of St. Juan Diego, Our Lady of Guadalupe, and St. Lucy.

You'll also find two family recipes that we have found to make the feast days particularly memorable!

All of these Advent activities, crafts, and books are drawn from those our family has enjoyed, made, or read over the years.

You can read a longer version of this article here with 200 ideas for the entire Advent season. You will find a link at the end of that article to download a printable version. Seton Home Study School also has copies available through its book store.

We hope these week-sized snippets of ideas, released a week before their respective time on the Advent calendar, will help enrich your family's observance. It's a busy time of the year; hopefully, the bit of advance notice will provide you time to prepare.

We would love to see photos of how you have used these ideas! Email photos to socialmedia@setonhome.org

December 8th – Feast of the Immaculate Conception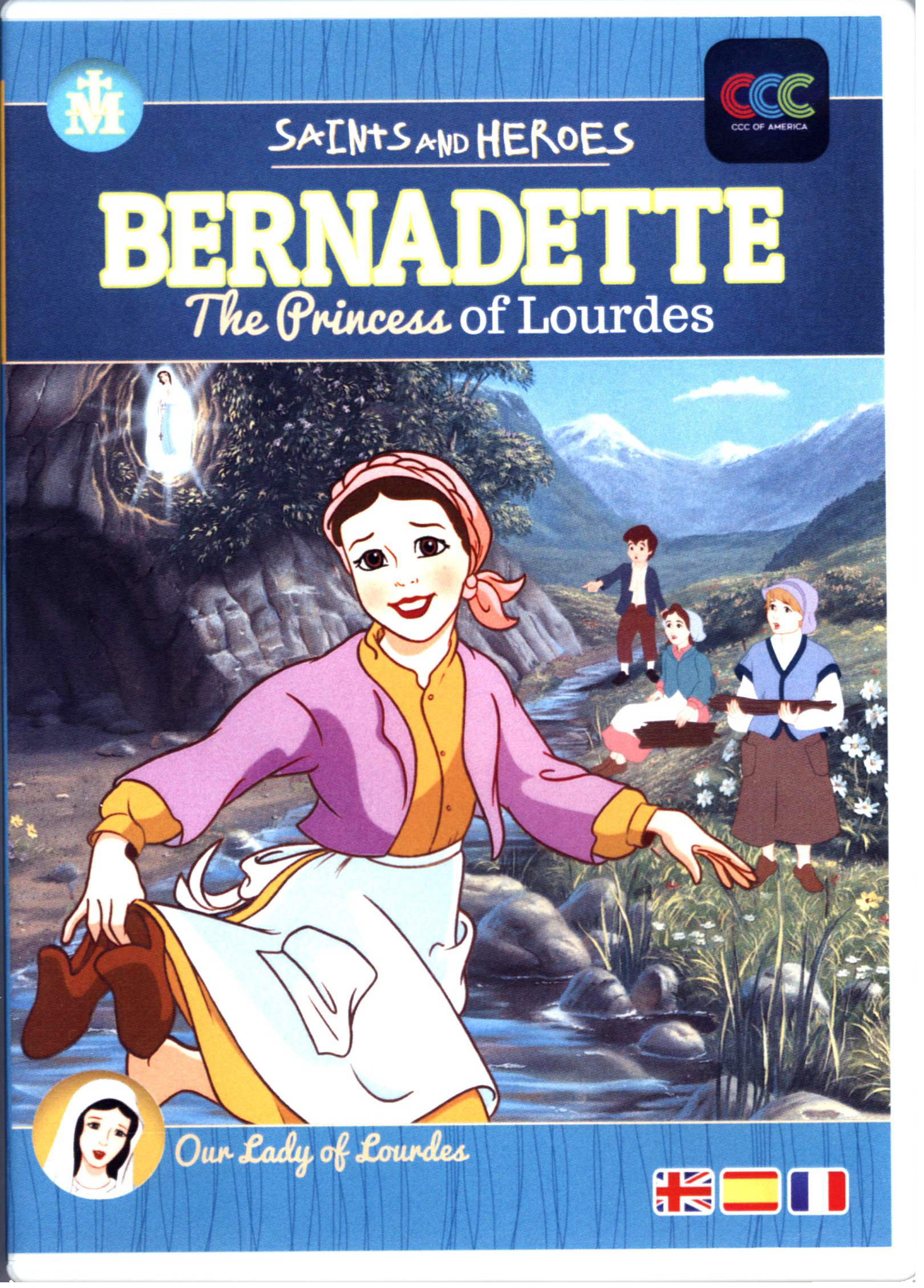 Go to Mass for the Feast of the Immaculate Conception.
Make blueberry muffins for breakfast.
Read Mary, Mother of Jesus by Tomie DePaola.
Bake cinnamon bread (legend tells us that Our Lady who gave forth a sweet smell like cinnamon and aromatic balm).
Create Our Lady's Parfaits (layered blue jello and whipped cream in clear glasses).
Watch the CCC video Bernadette: Princess of Lourdes with the family.
Make a cupcake rosary (invite friends to share, ask them to wear blue and white).
Listen to the Glory Stories –  St. Bernadette.
Watch The Song of Bernadette with your family.
December 9th – St. Juan Diego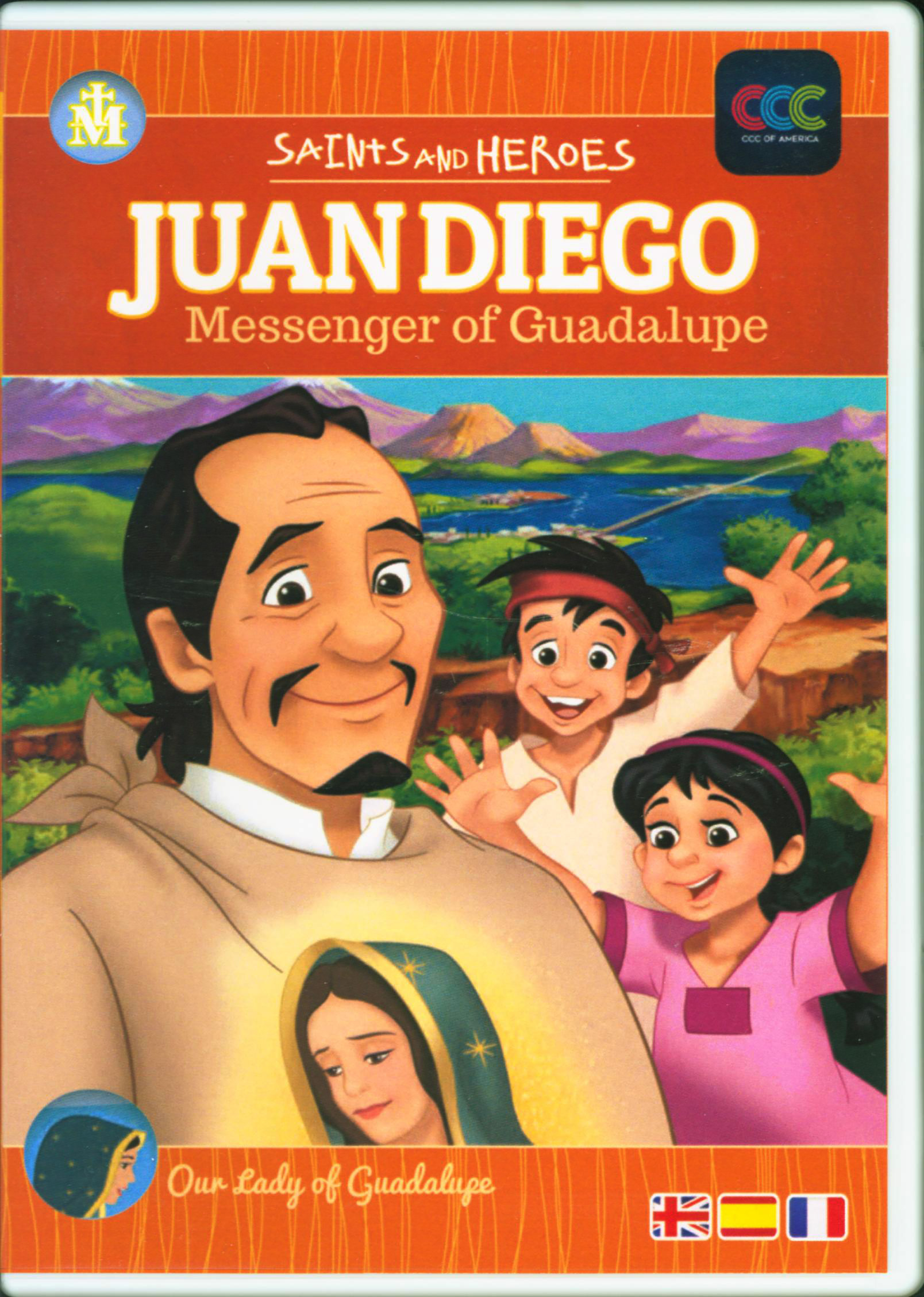 Make a tilma out of a brown paper bag.
Watch the video about the Basilica (https://bit.ly/2qvYFIz)
Read Our Lady of Guadalupe by Tomie DePaola.
Make tacos for dinner.
Watch the CCC Video Juan Diego: Messenger of Guadalupe with the family.
In honor of the Patroness of the Unborn, shop for a baby gift and deliver it to our local pregnancy center.
Set up an Our Lady of Guadalupe statue, light a candle, and pray for the unborn.
Listen to the Glory Stories of St. Juan Diego.
December 10th – Our Lady Queen of the Angels (historic)
December 12th – Our Lady of Guadalupe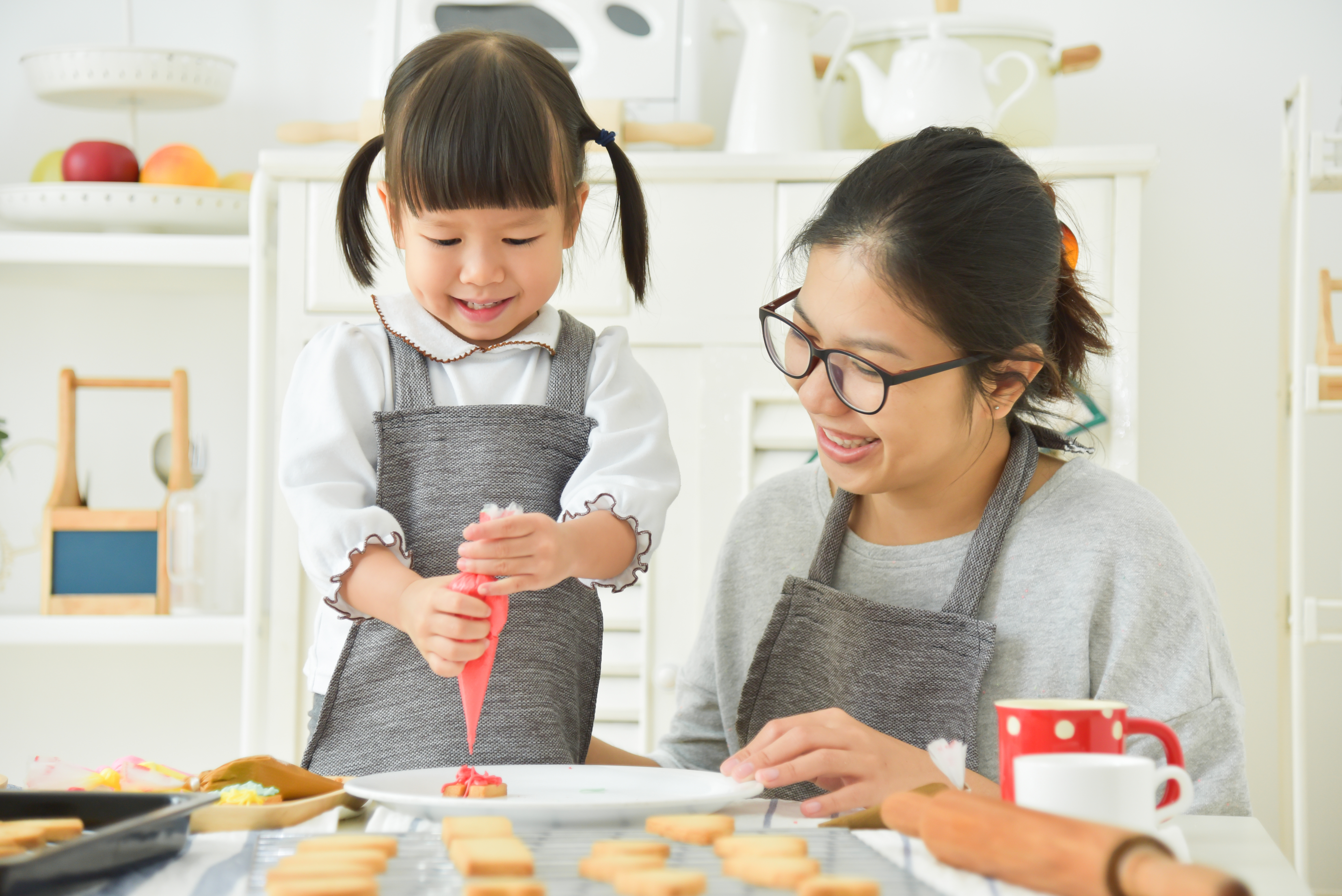 Make Mexican hot chocolate.
Make Biscochitos* (Mexican Christmas Cookies) and serve with the hot chocolate.
Put roses near a statue of Our Lady.
Make tissue paper roses.
Invite friends for a pinata party, begin with a Hail Mary in Spanish.
Listen to the Glory Stories of Our Lady of Guadalupe.
Bake Lussekatter* (St. Lucy Buns – for serving tomorrow morning).
December 13th – St. Lucy
All meals to be eaten by candlelight.
White nightgowns for the youngest girl, a wreath on her head serving coffee, and cake for breakfast.
Plant wheat seed or wheatgrass seed in a small pot with soil and water and tend. It should sprout by Christmas. Use it as a centerpiece. This symbolizes the Bread of Life to come.
Read Hanna's Christmas by Melissa Peterson.
Read Lucia Child of Light by Florence Ekstrand.
Read Lucia Morning in Sweden by Ewa Rydaker.
Make star ornaments for the tree.
Crafts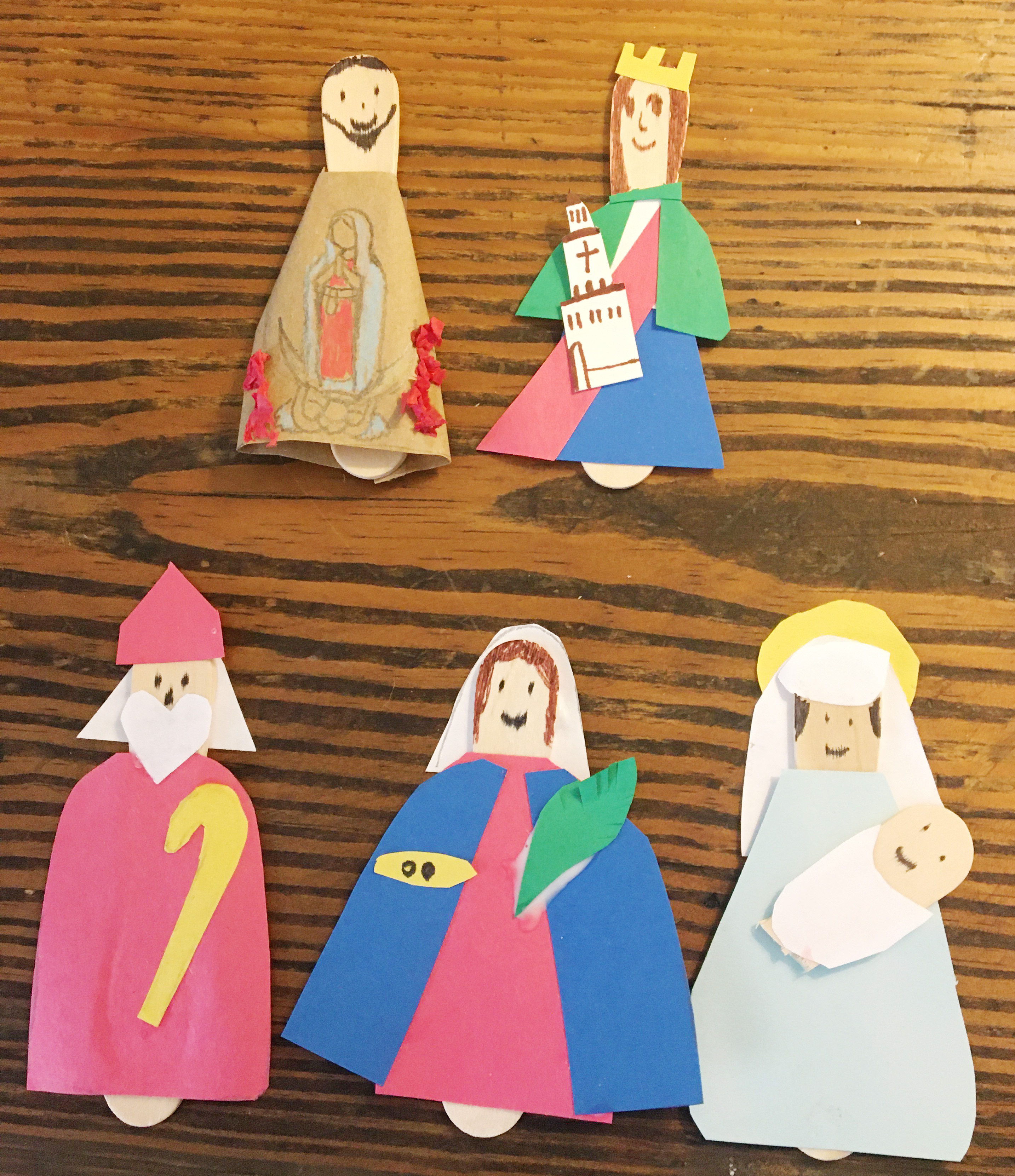 Make spoon saints.
Make star ornaments with twigs or Popsicle sticks.
Make tissue paper roses or poinsettias.
Make Christmas greeting cards and mail them to your local police precinct or firehouse. Thank them for their service. Remember our armed forces serving overseas too but check with the Post Office on delivery dates.
Visit a local shrine or historic site.
Non-liturgical activities to fill in
Decorate sugar cookies.
Take a ride around town to see the Christmas lights.
Plant amaryllis bulbs.
Take a trip to a local nursery to pick out some poinsettias.
Make a dried fruit garland.
Watch one Christmas movie per week, have popcorn and hot cocoa.
Watch some Bass and Rankin Christmas specials (Frosty the Snowman, The Life and Adventures of Santa Claus, etc.).
Advent long family read-a-louds
Destination Bethlehem, Winkelman
Daily Advent Prayers, Ignatius Press
Live Advent at Home, Mathson
All Creation Waits, Boss
Letters from Father Christmas, Tolkien
The Usborn Book of Christmas Poems
The Way to Bethlehem, Biffi
More Books
The Christmas Miracle of Jonathan Toomey, Wojciechowski

The Story of Christmas, French
Gingerbread Baby, Brett

The Legend of Old Belfana, DePaola
And More Books (OLG, St. Lucy)
Mary, Mother of Jesus, DePaola

The Lady of Guadalupe, DePaola

Lucia, Saint of Light, Hyde

Lucia Morning in Sweden, Rydaker

Lucy, A Light for Jesus, Yoffie

Hanna's Christmas, Peterson

The Legend of the Candy Cane, Walburg

Room for a Little One, Waddel

Francis and the Nativity, McCullough

Country Angel Christmas, DePaola
Recipes
Biscochitos (Mexican Christmas Cookies)
1 cup lard or shortening
2/3 cup sugar
1 egg
2 Tbsp. red wine, brandy or sherry (or sub. orange juice)
1 tsp. crushed anise seed
3 cups flour
2 tsp. baking powder (optional)
1/2 tsp. salt (optional)
1/2 cup sugar mixed w/ 1 tsp. cinnamon
Preheat oven to 350º
Beat lard/shortening until light and fluffy.  Mix in the 2/3 cup sugar, then the egg. Beat in 2 Tbsp wine/sherry and anise seed.  Stir in flour (and salt baking powder if using), adding more wine as needed to form a soft dough.  Let stand for 10 minutes.
On a lightly floured surface, roll out your dough 1/4 inch thick and cut into shapes as desired (fleur-de-lis is common shape).  Dip the top side of each cookie in the cinnamon-sugar and place on ungreased cookie sheets.  Bake for 10 minutes or until slightly browned.
Lussekatter (St. Lucy Buns)
3/4 stick butter
2 cups whole milk
1 tsp. saffron threads, crushed
2 packages dry active yeast
1 pinch salt
3/4 cup sugar
2 eggs, well-beaten
7-8 cups flour
raisins to decorate
Directions:
Mix flour, yeast, salt, and sugar in a bowl.
Melt the butter. Add milk and cool it to room temp or slightly warmer (about 100º F). Add saffron to the warm milk. It should turn a golden yellow.
Mix it into flour and add the eggs, mix well with a wooden spoon, cover and let the mixture rest for 1 1/2 hour.
Heat oven to 475º. Cover the baking sheet with nonstick spray.
Take the dough from bowl to lightly flour-dusted table, knead some. It will be sticky, use flour sparingly. Cut dough in half, then cut each half into four pieces, then four pieces again.
Work with the dough bits. Shape each bun to a curly "S". Decorate with raisins. Have them rest under the towel for about fifteen minutes.
Egg wash the buns.
Bake high in the oven for about eight minutes until golden but not brown.
Remove the buns and let them cool under a towel. Then, keep them in a plastic bag or freeze as soon as possible as they dry out quickly. Yields about 30 buns.