1 minute
A month ago, we asked Seton families to send in their favorite recipes, and how cooking factors into their homeschooling. Here are three great responses from our families to inspire your cooking!
Submit your recipe for our next roundup of Seton Eatin'!
Hot Sausages & Tomatoes
by Michelle Middleton
I am Michelle Middleton, my husband is James Middleton and our son is Ethan Middleton. We are from Pratt Kansas and this is our first year homeschooling. Our son is fully enrolled in Seton 1st grade, and we cook every night as a family.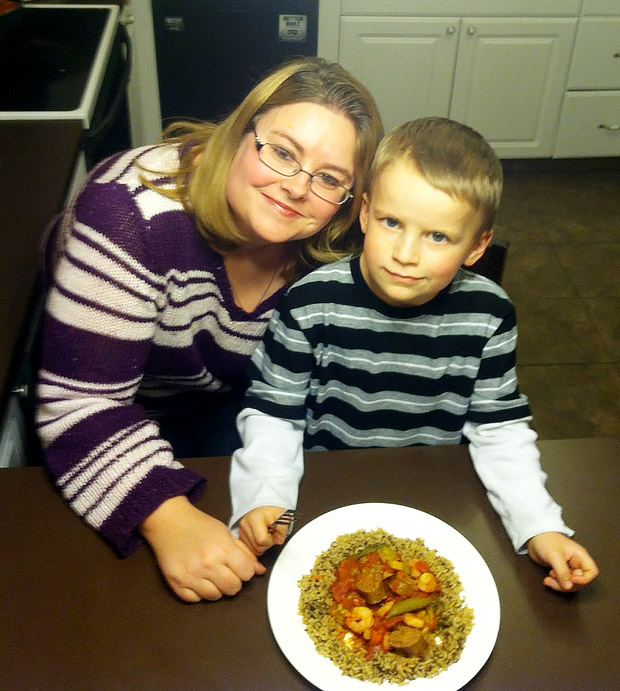 This meal is cheap, fast and easy to clean up.
1pkg Italian sausage
3 cans diced tomatoes
2 cans Rotel
1 tsp garlic powder
1 tsp chopped onions
1 tsp Italian seasoning
1 tsp black pepper
Hot sauce to taste
1 or 2 packages of frozen vegetables
You can serve this on or with Quinoa, rice, pasta whatever your family likes the most.
Crock Pot Chicken Tortilla Soup
by Abigail Ahrens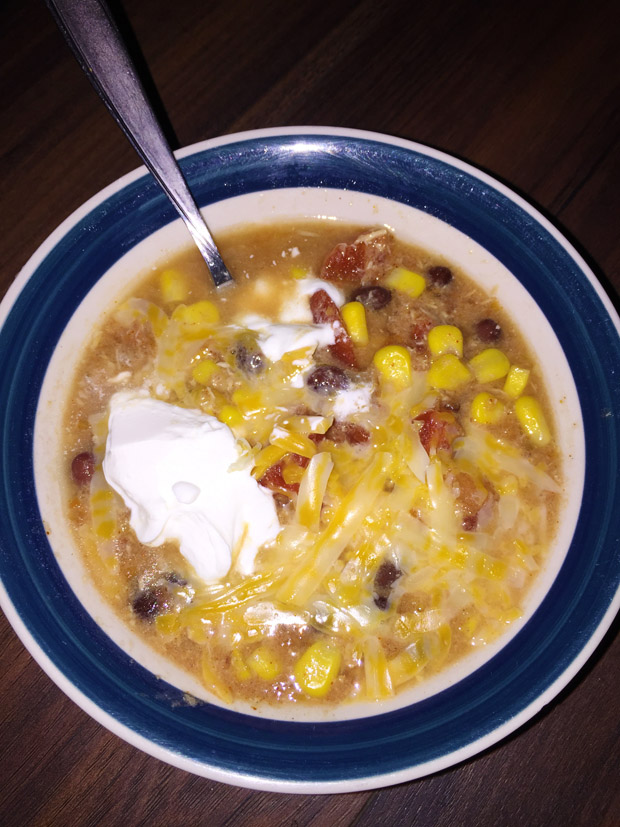 Ingredients
2 cups cooked chicken, diced
2 Roma tomatoes, diced
4 cups chicken broth (We love Pacific Farms Organic)
1/2 tsp salt
1 large can crushed tomatoes (28 oz)
1 small can of fire roasted, diced Tomatoes (14 oz)
2 cups cooked black beans
16 ounces frozen corn
1 onion, finely chopped
1 Tbsp cumin
1/2 tsp paprika
1/2 tsp pepper
1/4 cup diced green chili peppers
Directions
Combine all except chicken in crock pot and cook on low for 7-8 hours. Add chicken, cook for another 1-2 hours and serve. This goes beautifully with homemade tortilla strips!
Tasty Oatmeal Bars
by Chuck Sivley
Ingredients
2 cups rolled oats
3/4 cup packed brown sugar
1/2 cup ground flax (or you could substitute with wheat germ which is what the original recipe called for, but I prefer ground flax)
2 Tbsp Flax Seed
2 Tbsp Chia Seed
3/4 tsp Cinnamon
1 cup all purpose flour
3/4 tsp salt
1 cup raisins
Dark chocolate chips (I don't measure, just dump)
Combine above ingredients in a bowl, then make a well in the middle.
In the well pour:
1/2 cup honey
1 egg, beaten
1/2 cup vegetable oil
2 tsp vanilla extract
Mix together everything with your hands until well blended and moist.
Spread on well greased cookie sheet. It's sticky, so I just dump everything on cookie sheet and then use wax or parchment paper to spread out, until it looks like the top pics.
Bake at 350 degrees for 30 minutes. Cut immediately (I use a pizza cutter) then let cool. Enjoy!
Note: This recipe is completely flexible: don't add chocolate, add dried cranberries, you don't have to use the flax or chia seeds… play with it and do what you want, which is a lot of fun!