Summary
Seton Counselor Cai Acuna shares why Filipino families in the Philippines and around the world find Seton Home Study a perfect fit for their family values.

The Philippines, considered as the Pearl of the Orient Seas, is the third-largest Catholic country in the world. It is an archipelago composed of more than 7,000 islands in Southeast Asia.

Aside from its rich natural resources, it prides itself on being a Christian nation with more than 80% of its population as Catholics. Catholicism has become a cornerstone in the people's lives which has contributed to the nation's growing faith.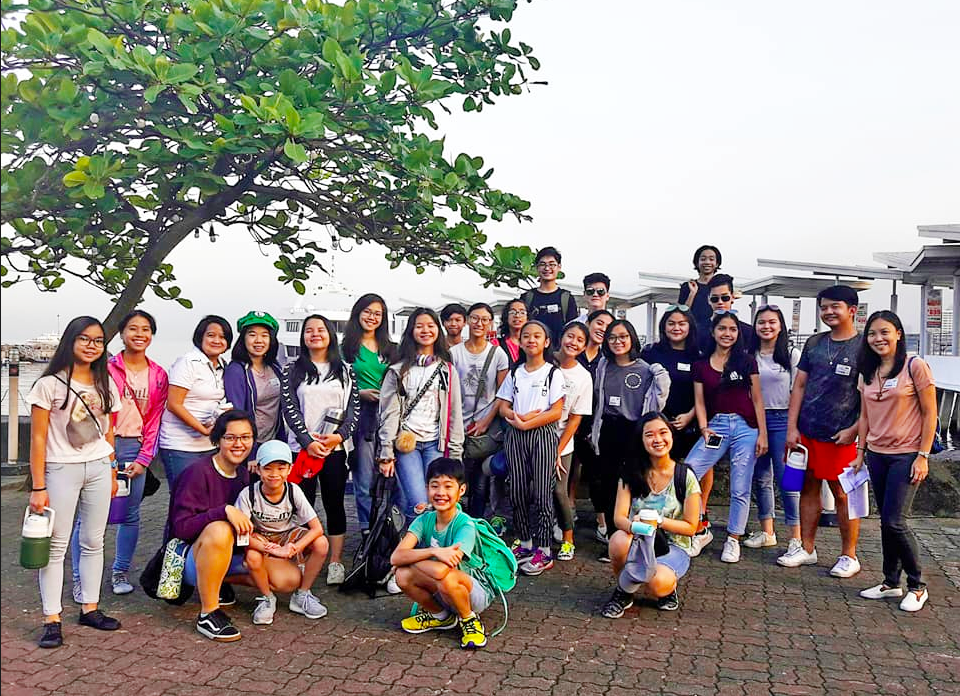 A Perfect Match
Religion has played a crucial role in the educational choices of the families, especially in the inculcation of values and passing on the richness of the Catholic faith and traditions.
It is no wonder a growing number of families are drawn to Seton Home Study School's curriculum and have found a secure home study education which not only enriches the Catholic faith but provides an academically excellent and flexible program.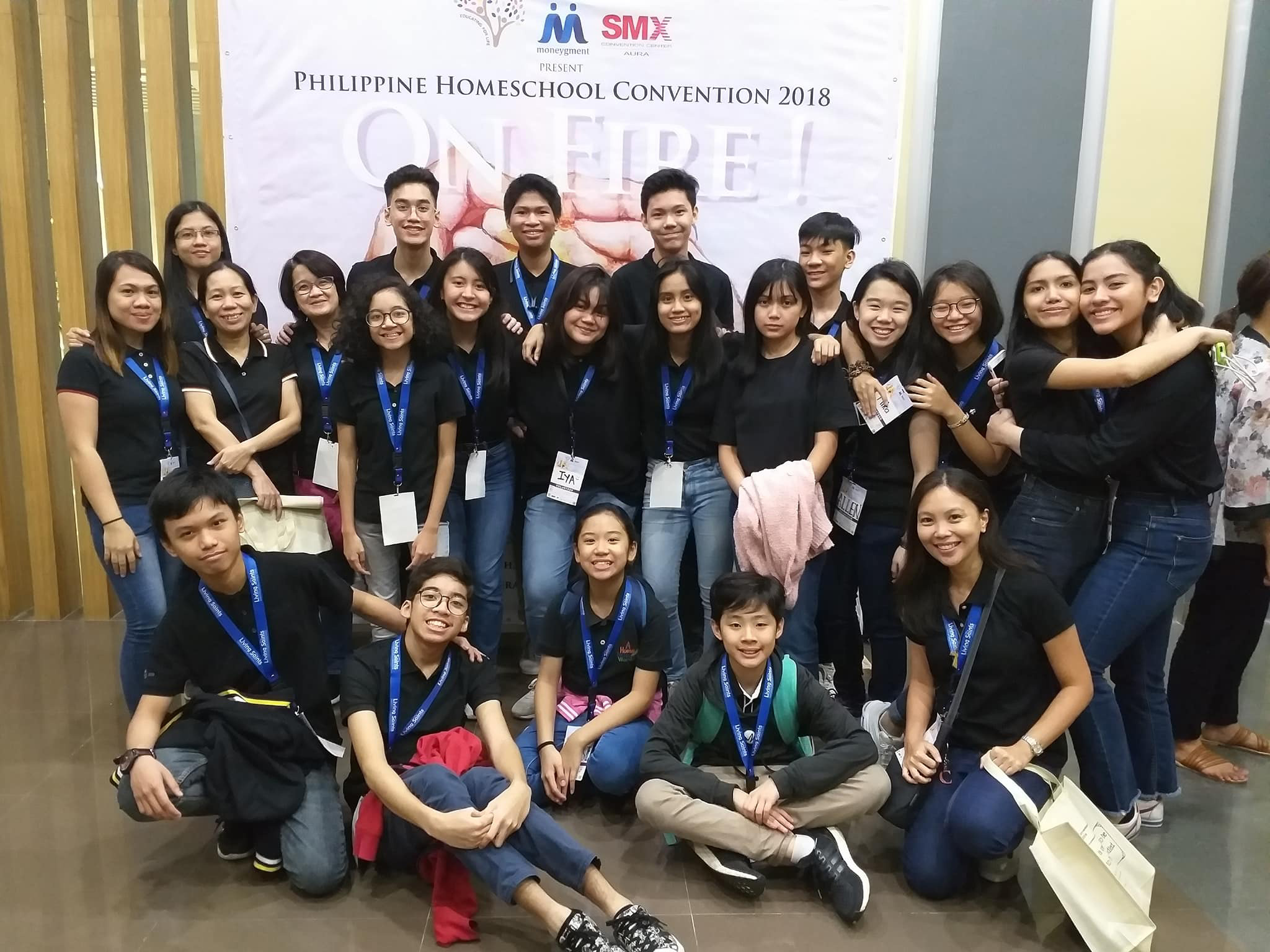 This flexibility has paved the way for homeschoolers to pursue their passions and helped parents raise holistic and well-rounded individuals. Seton has perfectly matched a Catholic family's educational needs.
Seton Home Study School has become a popular option for homeschooling among Filipino families. Even before homeschooling became an acceptable option in the country's educational system, several families had already chosen to homeschool with Seton.
Aside from the Philippines, there are many Seton Filipino families in the U.S., the Middle East, and Asia. I'm happy to report there are also families in Qatar, United Arab Emirates, Saudi Arabia, Oman, Vietnam, and Singapore who are using the Seton curriculum and their number is growing.
Over the years, Seton graduates have successfully entered major Philippine universities such as the University of the Philippines, Ateneo De Manila University, De La Salle University, and the University of Santo Tomas. A number of the graduates have been granted scholarships from universities outside the country.
Rooted in Faith
Seton's rigorous curriculum has helped the graduates prepare for college life. Seton's excellent program coupled with parental guidance has resulted in independent, self-motivated, and discerning graduates.
Seton Home Study School is an answered prayer and a great blessing to its Filipino families. It has provided a quality education that produces not only academically excellent graduates but students with a strong values system who are deeply rooted in the Catholic faith.
Elle

Family – Cebu, Philippines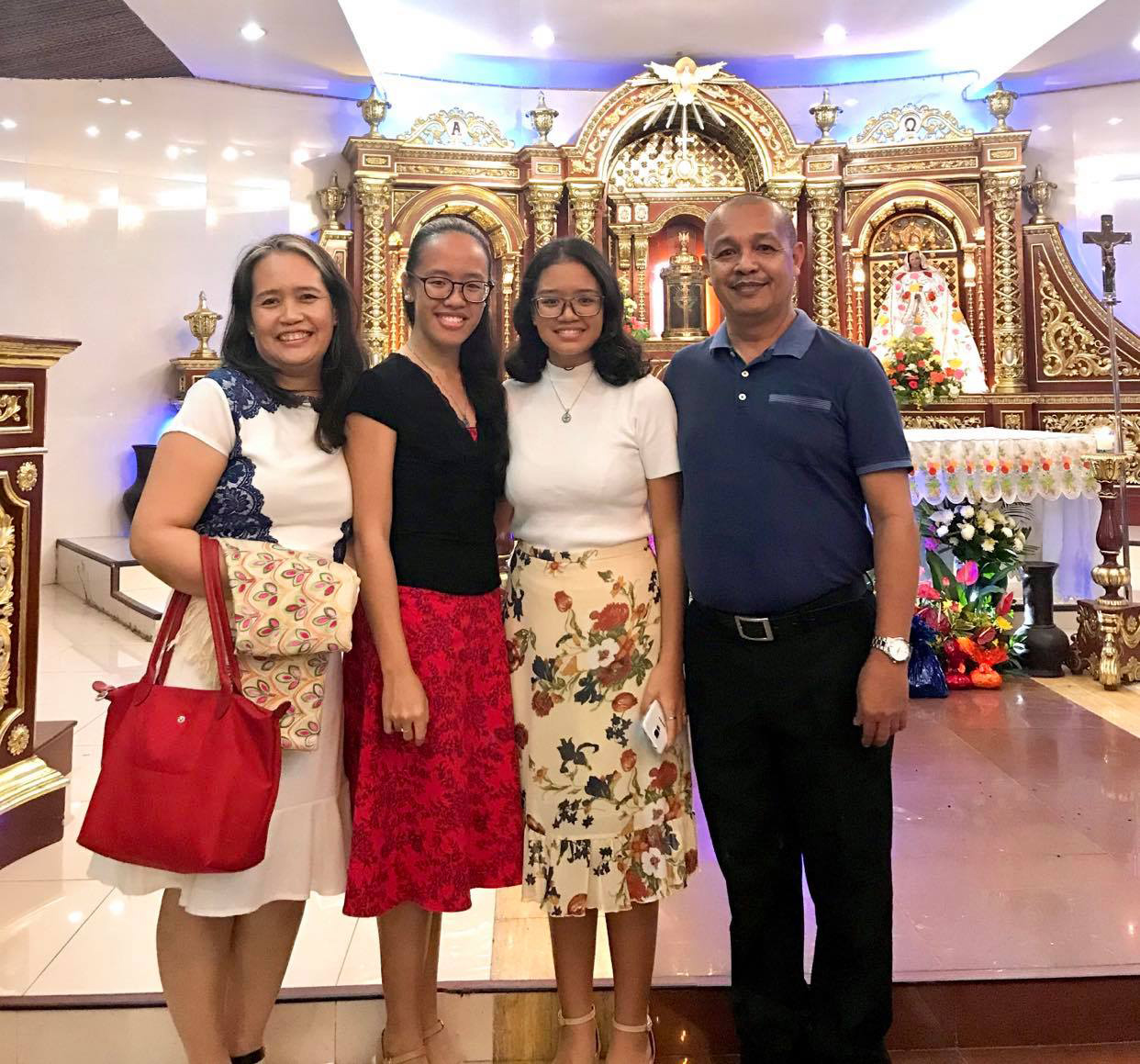 9 Years Homeschooling
Parents: Samuel & Sheila Elle
Children: Inna Viktoria – Seton Graduate,
& Patricia Samuelle – 11th Grade
The start of our daughters' formal schooling went the traditional way. However, it soon became apparent to us that schools do not hold the same values and beliefs we have as a family. Furthermore, the children were burdened with homework that left us with little time to bond as a family.
Daily occurrences in school which often had moral and spiritual implications on our children, were not addressed immediately or not at all. Incidences were often forgotten by the time our girls got home or took a back seat because of homework and studying for tests needed to be addressed first. It became difficult to keep up and process their experiences in school. Academic training also left a lot to be desired, much more the spiritual training.
A Solid Catholic Curriculum
Seton Home Study School attracted us because of its solid Catholic curriculum. It is the primary reason we choose it for our family. Seton is also a well-established homeschool provider.
We fell in love with Seton's superior academic curriculum that demands the best from our girls and, at the same time, offers the flexibility that allows our children to explore other interests outside academics.
In addition, Seton has excellent customer service and a very responsive team of counselors ever ready to assist us in our homeschooling needs.
Most stellar, of course, is their treatment of Catholic truths which are incorporated in every subject, training my family to regard and judge things from the right Catholic perspective.
All these make our family most grateful to God for leading us to homeschool with Seton.
Catan Family – Quezon City, Philippines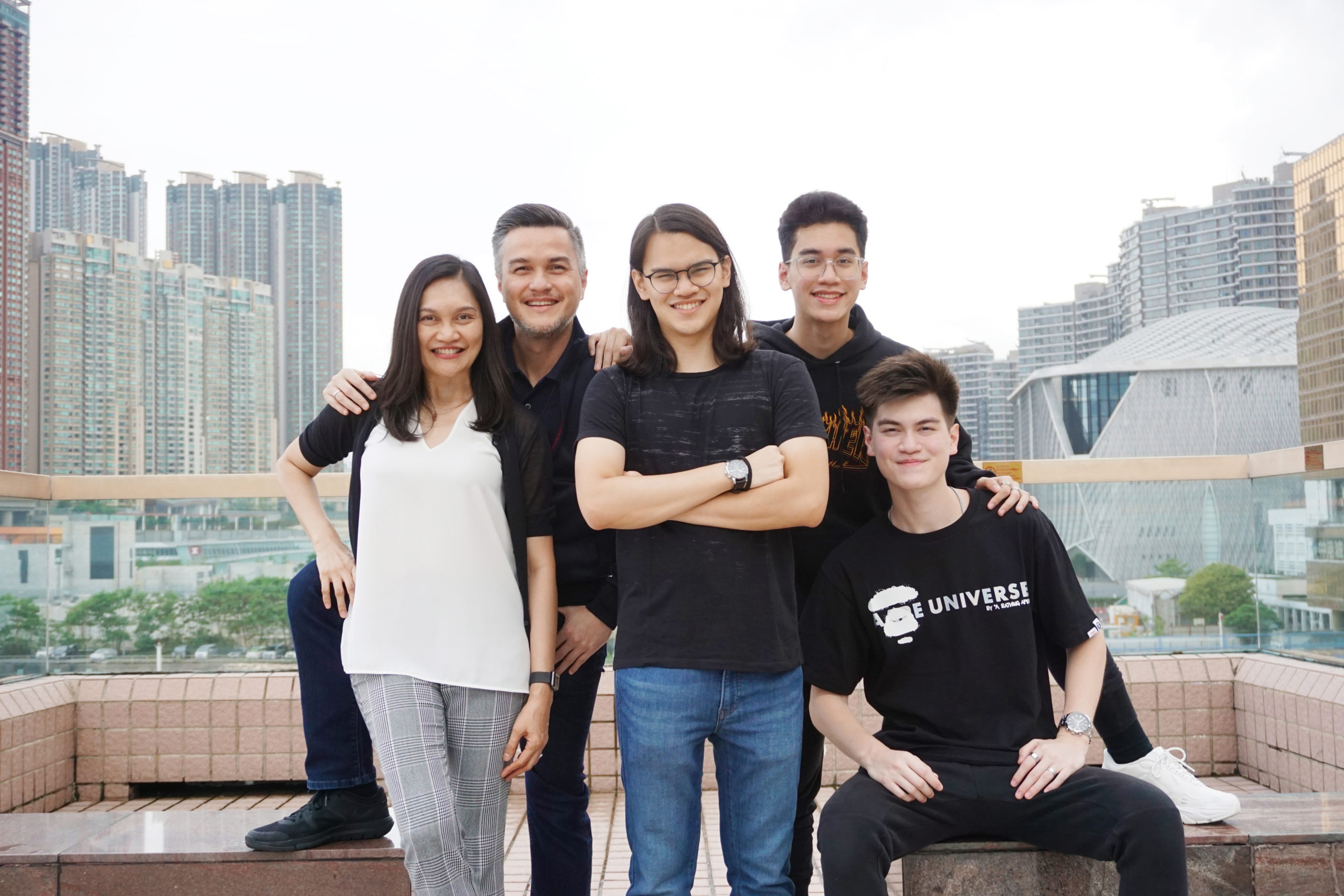 15 Years Homeschooling
Parents: Moses & Dondi Catan
Children: Noah, Michael & Raphael Catan (Graduates)
We are a family who revolves around mission and ministry, with a high educational priority. As Mission Directors of a Catholic community, Elim Communities, we oversee 180 branches across the Philippines and abroad.
We homeschooled our children because of the flexibility of the schedule that fits the missionary orientation of family. It also matched our educational and spiritual values.
We chose Seton Home Study School because of its Catholic orientation and superior competence in English as well as its personal and caring faculty. We also work with Living Saints Homeschool Support and Tutorial Center, which is one of Seton's partner centers in the country to help provide academic support to enrolled Seton families.
Because of our work, our children were tutored by competent teachers at Living Saints, which helped in the success of our homeschool journey.
De Los Reyes Family – Qatar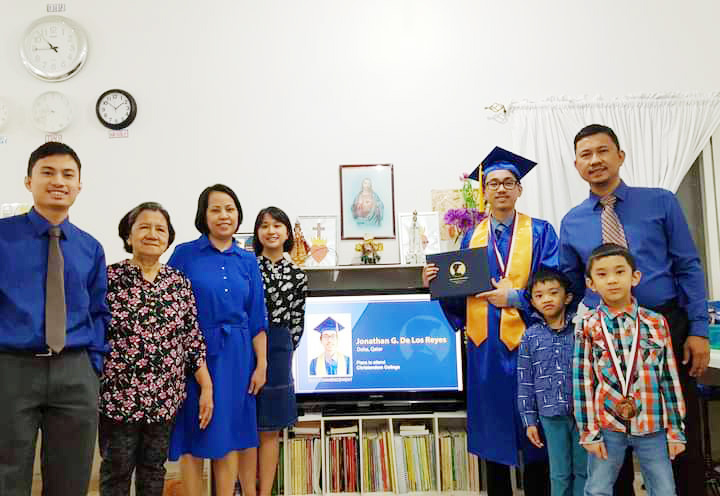 7 Years Homeschooling
Parents: Arold & Maria Cecilia De Los Reyes
Children: Arcelio, Jonathan (Graduates),
Faustine Angeli – 9th, John Joseph – 3rd, Arold Francis – Kindergarten
My husband was impressed with the idea of studying at home when he learned about homeschooling. We decided to give Seton a try. My kids were reluctant at first, but when they realized that they did not have to wake up at 4:00 AM anymore, they agreed.
Fast forward to the present, we can say that homeschooling has been a huge blessing for us. In 2018, we were able to the visit United States for Arcelio's Seton graduation. Arcelio was also accepted at Texas A&M University, Qatar, which for us is spectacular. Jonathan, our second child, recently graduated this year and is going to study at Christendom College this fall.
What we truly treasure as our biggest blessing is that our family has become much closer to the Faith and with each other. We no longer need to persuade them to attend Mass because we now love to attend more frequently. They also serve as altar servers and members of a choir.
Teacher Cai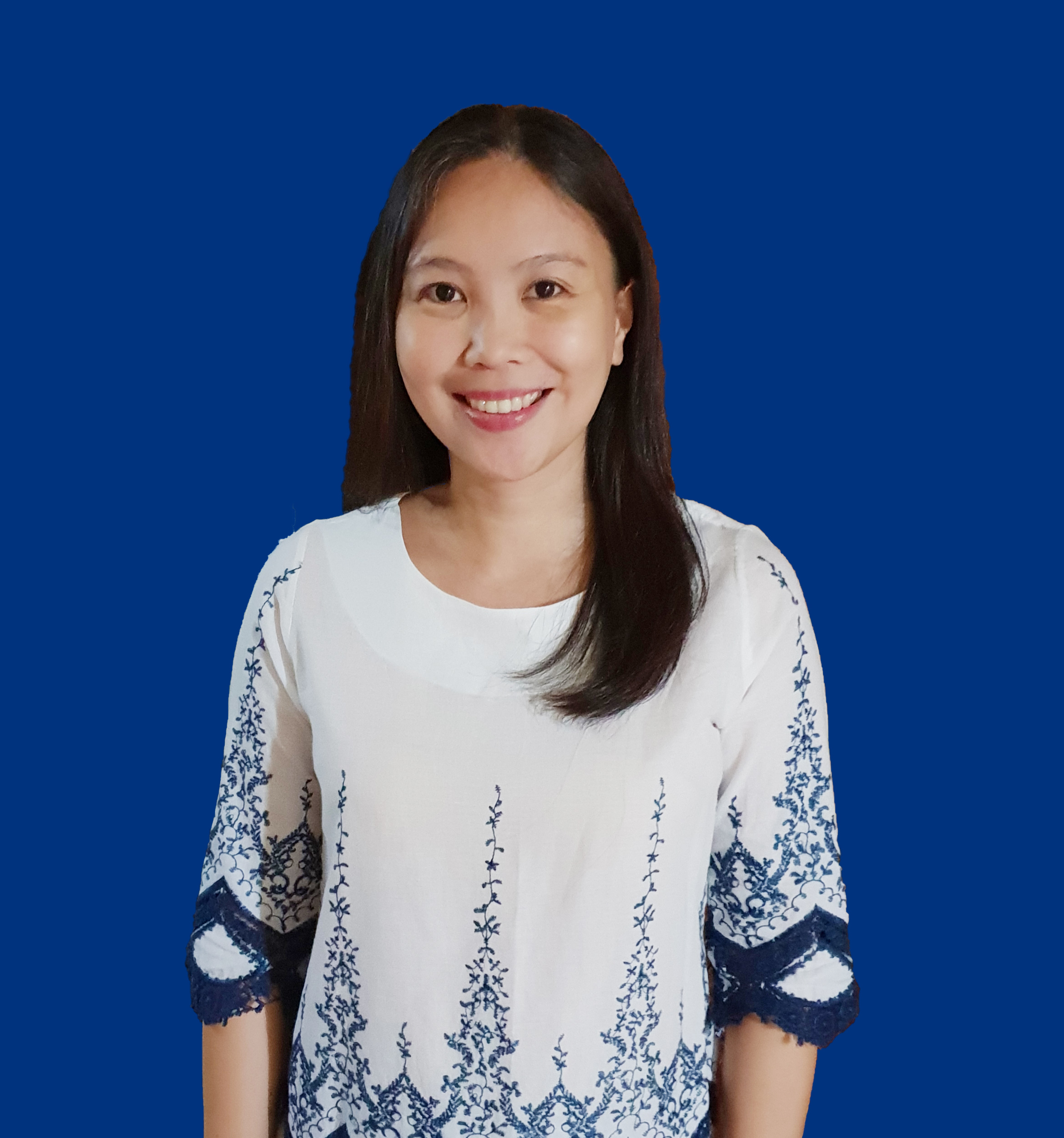 Cai Acuña, known as Teacher Cai to most Seton families, is Seton's Philippine representative. She is based in the Philippines where she conducts weekly orientations to interested families, helps manage Seton Facebook pages, and has a Master's degree in Secondary Education.
Over the years, Teacher Cai has initiated and organized various events and activities for homeschooling families, such as Seton families' meet-ups, field trips, outreach programs, student clubs, and Independent Study classes for Filipino and Philippine History subjects. She is also passionate about raising up student leaders and providing them with opportunities to serve the community.
"I find Seton Homeschooling a great blessing to our Filipino families. Aside from the excellent curriculum, the Catholic teachings infused in the entire program have provided a solid foundation to our students and for parents to pass on their faith. The Seton program perfectly strengthens and supports our Filipino value system and culture.
I have also witnessed how Seton homeschooling has strengthened family bonds as well as developed the homeschoolers' independence and love for learning. I feel so honored to be part of Seton community and to guide parents to choose Seton in their homeschool journey."