Summary
Choosing Seton for their homeschooling was easy for the Kasprzak's because of Seton's value on their families' children succeeding and reaching their goals.

We were not always a homeschool family. Our children attended public school for a few years. It took a lot of praying and guidance from our Lord for us to reach the decision to homeschool.

Once we opened our hearts, we heard the answers to our prayers. It was almost as if God was shouting at us to homeschool. Every child learns so differently and with the help of parents, a student can learn infinitely.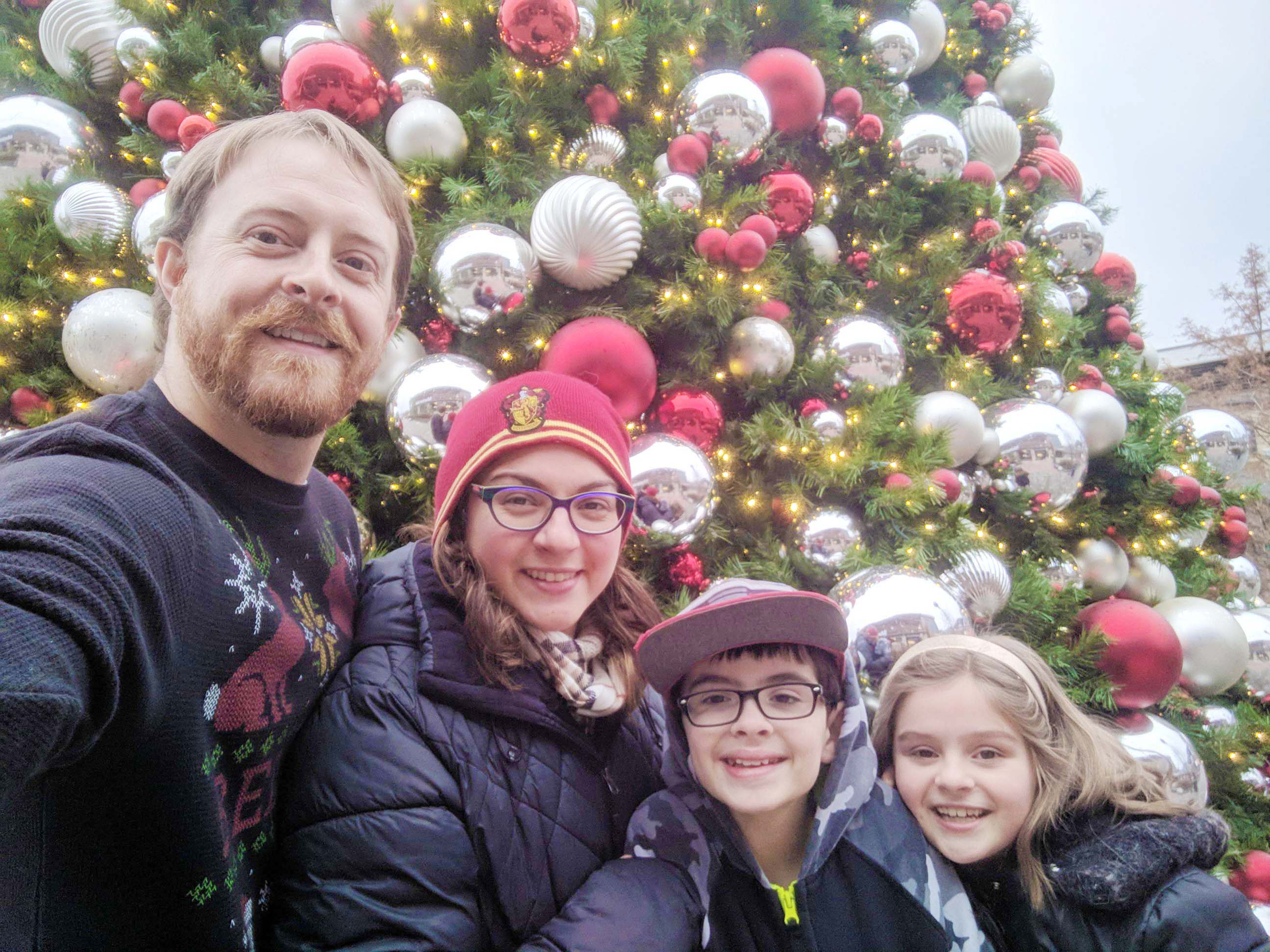 With homeschooling, we can tailor a program to fit our students' needs. It was extremely important to us to be able to set our children up so that they can reach their goals. We are their parents and we have the very important job of making sure we are there for them every step of the way. We wanted our relationships to flourish and homeschooling has given us those connections.
We have friends who use Seton Home Study School for their children (The Farmer Family of Delaware) and they recommended Seton to us. We were so impressed by the curriculum. Prior to Seton, we used a hodge-podge of curriculum to get our feet wet and become acquainted with what our state's requirements were. With Seton, we do not have to worry about any of that.
Everything comes in a neat package with lesson plans or what we like to call "success guidelines" through an accredited school. We also absolutely love how our faith is incorporated into every aspect. We love the lesson plans and the warmth and family feel of the Seton Community.
We love that there is an understanding that the child should come first, not the lesson plans. We have that freedom to work longer on certain subjects of interest and still meet all our learning expectations. Our kids are excited to learn and see their books. We all love seeing the pictures of stained glass and beautiful churches from around the world.
Seton has really given us the tools we need to succeed.
The Immeasurable Benefits
Homeschooling has set us free in so many ways. We have the freedom to teach our children the fundamentals of our faith. Because we homeschool year round, we have freedom from a typical school year, which allows us to visit family and friends and take trips when it fits into our schedule.
We are able to let our children really be a part of forming their education by allowing them to choose when curriculum choices can be made. We love the beauty of all of those things combined. We have found joy in watching our children have "Aha!" moments.
The memories and moments we have been able to create by having Seton as part of our lives have been immeasurable.
Henry and Natalie both have asked some really beautiful questions that open our family to faith-filled discussions. My husband and I both went to Catholic School for quite some time and we both feel as if we are learning new concepts about the Church every day.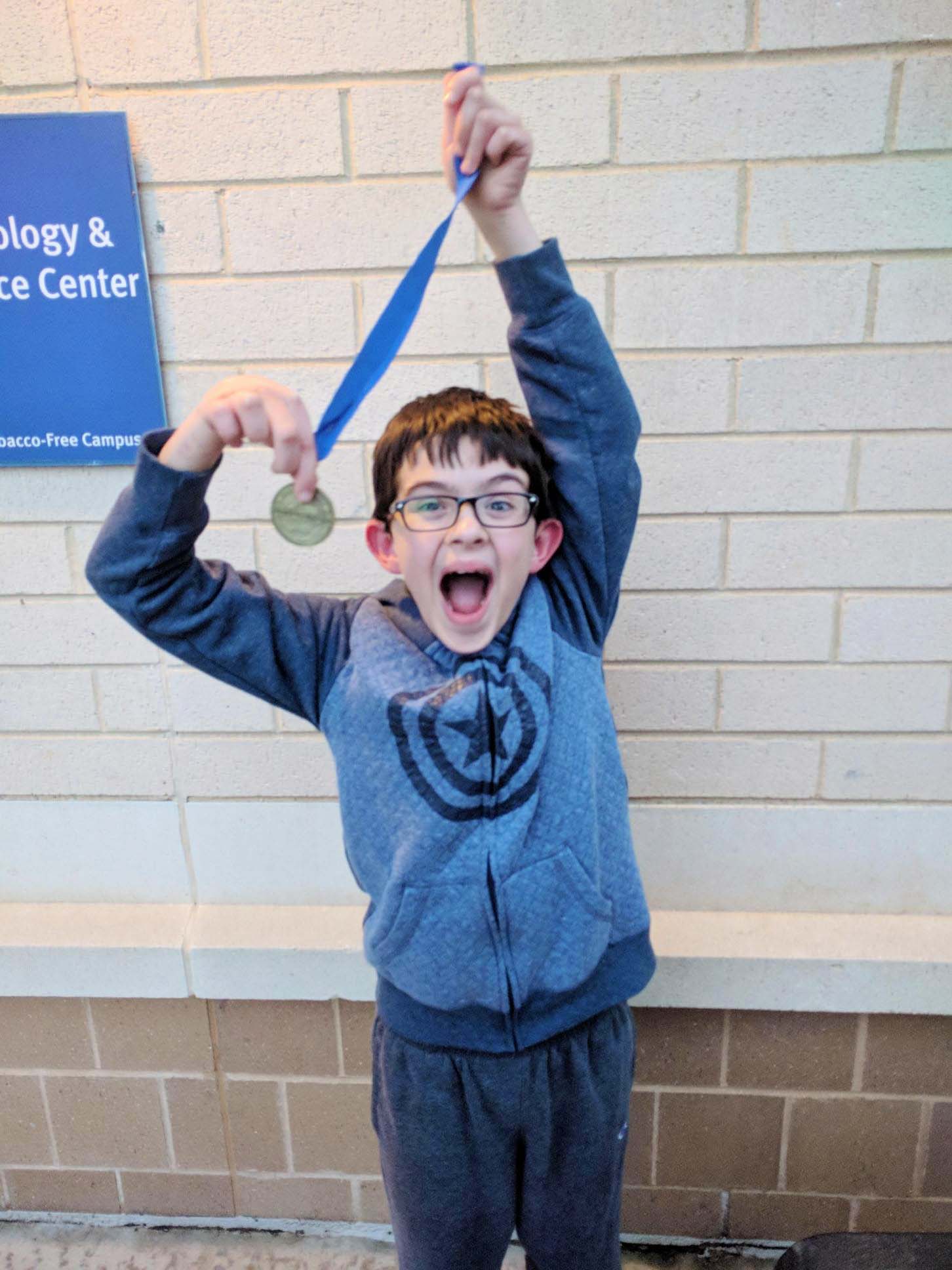 Our family also has become friends with so many other Seton Families around the world. We have pen pals that share our faith and our school and I am able to help mentor other families because of our wonderful experience. The benefits have really been endless.
The ability to give our children an affordable, yet fully encompassing, Catholic education is paramount. We are learning right along with them. Seton allows our children to take part in so many activities.
Our children both take piano lessons. Henry is able to partake in a science club, Code Ninjas, where he learns computer programming and competes in Science Olympiad. He and Scott are also part of our local Boy Scout Troop and enjoy serving the community. Henry recently started karate.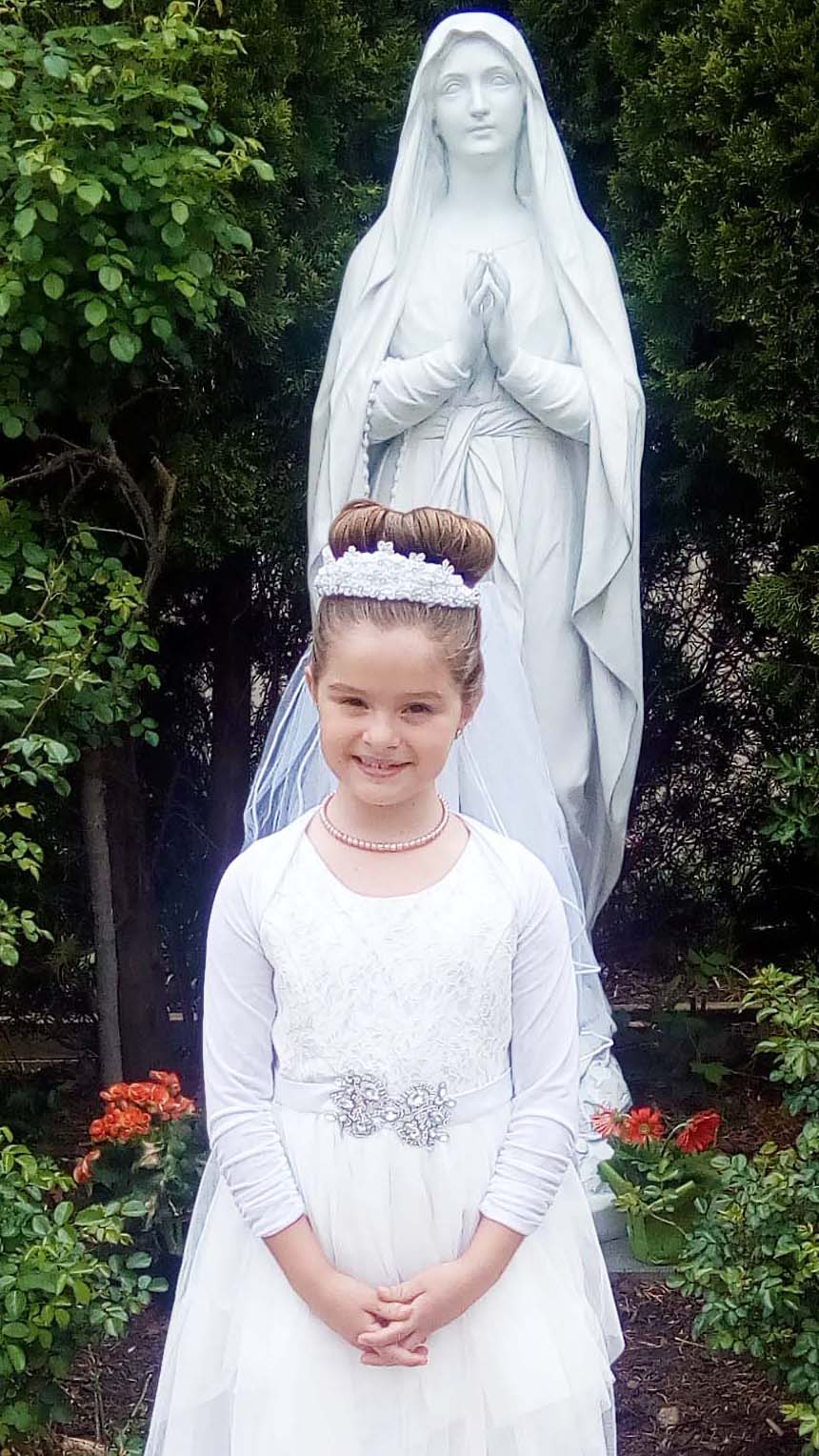 Natalie has been dancing ballet, tap and jazz. This year, she was invited to be part of the Crystal Team at CoMMotion Dance Company. These multiple interests and programs would not be possible without the freedom that Seton allows our family to have with such a flexible schedule.
Since my husband leaves early for work, the kids and I tend to say our Morning Prayers and Guardian Angel Prayers in the morning before we come down for breakfast. Then, we go through our morning work, starting with Religion.
I find the Baltimore Catechism books to be so helpful and we also research a Saint a Day. Henry and Natalie are very independent and do their phonics, vocabulary, spelling, reading, handwriting and maps on their own. They come to me if they need help or do not understand the directions.
We all usually take a break and have lunch. Then, we do Math, Science, English and History. I take turns with the kids teaching math. Sometimes, our afternoons run longer because they like to listen and help each other one in learning. We play board games, play, paint, play piano or go outside and explore after that.
In the evenings, when my husband gets home, we pray together before dinner. Dinner talk is usually about what we did during the day. Then, we will split into teams and go to our activities. If we do not have activities that evening, we snuggle in with tea and hot chocolate or we walk around the lake near our house, weather permitting, and talk more about what we learned that day.

Trust in God's Plans
Do not let comparison kill your joy.
Too many times in life, we allow ourselves to worry about if we are "good enough." If we waste our time worrying if we are "good enough" or if our kids are worried about if they are doing "well enough" we miss out on the actual joyous moments we are having while learning together. Nothing should steal those moments.
Have a thankful heart. When your heart is filled with thanks, there is no space for doubt. Also, pray together. The constant in our prayer is, "Lord, lead me where you need me."
I speak from experience when I say it takes a lot of prayer for most homeschool families to make it through the day, let alone an entire education.
So, just remember when times are tough, and the kids are crying because they do not understand the concept and you do not remember how to teach it, say a prayer and take a break. Knowing when to take breaks might save a downhill day.
The Lord's plans are so much greater than what we can imagine and we just have to trust in those plans with our whole hearts.