Summary
Chip Hibl, head of Seton Educational Media and Customer Service, loves to help customers with service problems or find new products to help Seton families.

For the past 32 years, Charles "Chip" Hibl has observed first-hand both the growth of Catholic homeschooling and the expansion of the programs and services offered to families by Seton Home Study School.

A native of Virginia and one of 11 children, in high school Chip attended Seton School in Manassas, Virginia. While there, he witnessed the enrollment of Catholic homeschoolers under the umbrella of the school, with a dozen or so such students joining the program.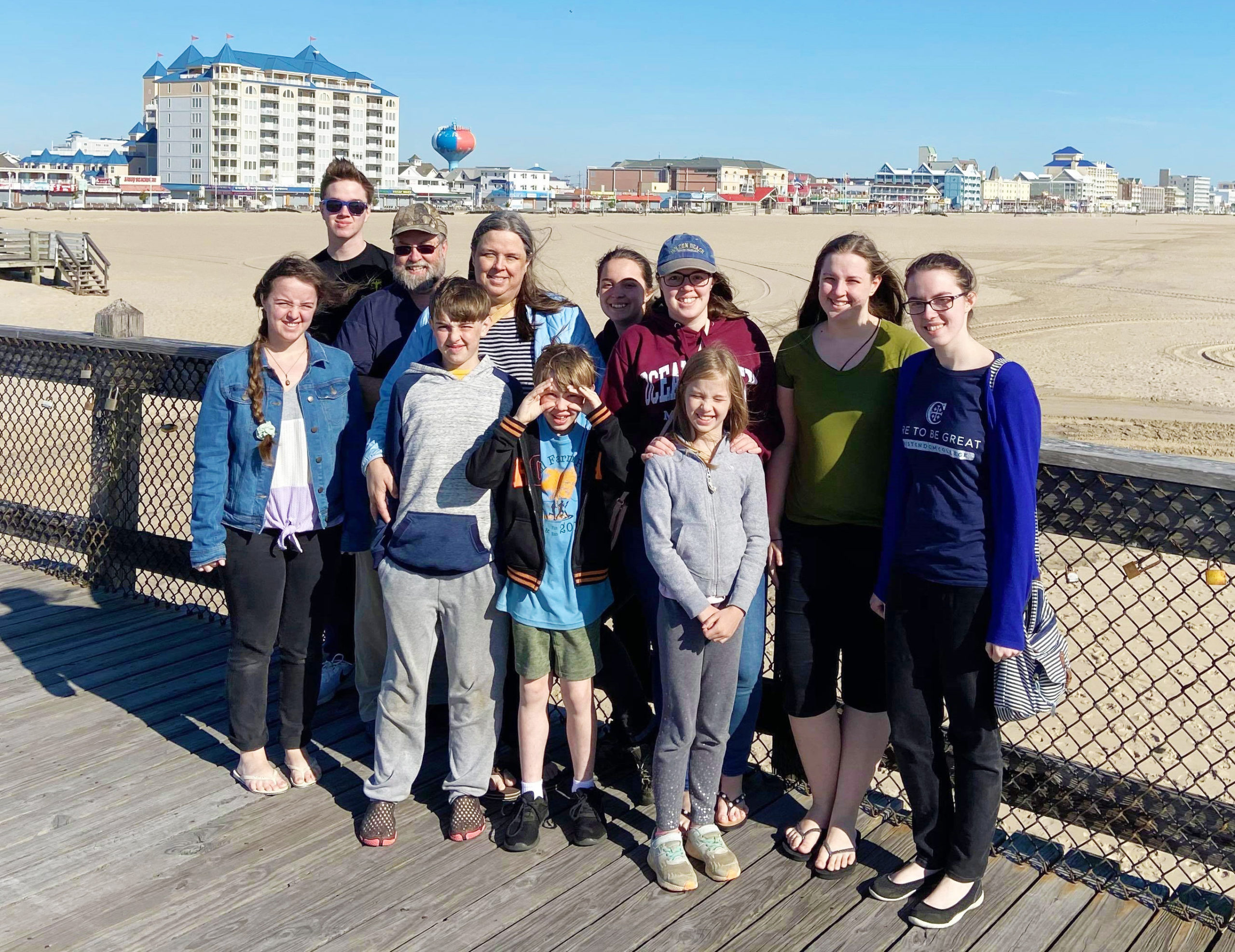 Chip's mother, a pioneer in the Catholic homeschooling movement in Virginia, later served on Seton Home Study School's board of directors. "I have seen the growth of Seton Home Study School since its beginning," Chip says.
After graduation from high school, he entered Christendom College, where he met his wife Susan. He majored in history, studying under the school's founding father, Dr. Warren Carroll. As a senior in 1989, Chip worked over his spring break for Seton and was offered a full-time job once he'd graduated from the college.
For 20 years, Chip managed Seton's shipping department, often dealing with customer service issues, which came to be the primary focus of his job.
In 2010, Seton made him the Director of Seton Educational Media and Customer Service. The duties of this department also include overseeing the Seton bookstore, updating the catalogue website, and searching for new products.
The Greatest Satisfaction
Asked what brings him the greatest satisfaction working for Seton, Chip pauses for a moment and then replies that that he is happiest when he and his staff "solve a customer service problem or find a new product that helps Seton families."
When asked about special interests or hobbies, "I have 13 kids and 3 grandchildren and we love to travel the U.S., camping as we go. Two recent weddings of our children gave us the chance to camp coast-to-coast! Susan and I have taken the kids to 36 of the United States and we look forward to seeing more." When asked the family's favorite place to visit he said without hesitation, "Sequoia National Park."
At the end of our conversation, Chip adds this thought: "In my department we keep our eyes open for new books and resources that might benefit our families. You might mention in your article that parents should contact me at chibl@setonhome.org if they have suggestions for something we should carry."
So here it is: If you are using a program or a book that you think might be a great addition to Seton's inventory, or if you yourself have devised such a program or written a book that might find a home here, the person to contact is Seton's Chip Hibl.