2 minutes
Summary
Getting your students involved in theatre can be a lot of fun but also is a particularly well-suited opportunity for homeschoolers – Julia Clark explains.

One of the great things about homeschooling is finding ways to teach lessons outside of the traditional idea of "schooling."

There are many different ways of doing this. One way I would like to suggest for your consideration is having your children get involved with theatre. There are many reasons theatre is beneficial for anyone, and it can be especially so for homeschoolers.

Drama can help us better understand human nature. On the stage, we see an array of human emotions played out. Acting gives us the opportunity to put ourselves in someone else's shoes and understand a situation with which we would otherwise be unfamiliar. This helps build empathy and compassion.

It also gives allows us to become more acquainted with good literature, and in some cases, with real historical figures. Seton high school students might appreciate some of the theatre opportunities I've had recently. I was involved with starting up a young adult theatre group at my local parish, and two of the plays we have done are The Importance of Being Earnest and Murder in the Cathedral (both of which are included in Seton's English 12). Acting in these plays allows a person to immerse in great works of literature and experience them more fully.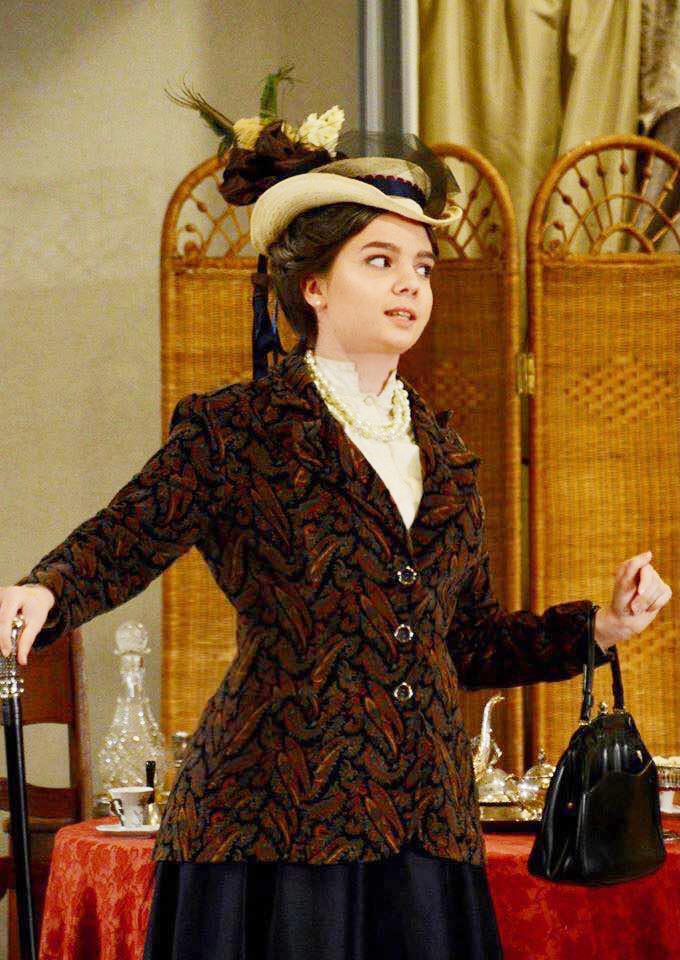 Theatre also teaches the value of hard work. The finished product is so satisfying. You have usually spent a few months developing and working hard on it, and it involves the combined work of so many people.
Then comes that satisfying moment when, after weeks of blood, sweat, and tears, you finally get to opening night, and receive an enthusiastic response from your audience. Additionally, working so closely with a group of people for weeks builds great camaraderie and yields close friendships.
Getting Started
If you are interested in starting a homeschool theatre group, you will need a space for performances and rehearsals, a cast, a crew, and a script. Space may be the most difficult to find, particularly the performance space. Rehearsal space could simply be in someone's house.
In the early days of our parish's teen drama club, we would hold most rehearsals at a director's house. Another possibility is a parish hall, which is where we now hold most of our rehearsals. The parish hall also may be a possibility for performance space, depending on the layout.
You will likely need to be officially affiliated with the parish to use this space, so be sure to go through the proper channels and follow proper protocol, especially regarding chaperones.
The acoustics and layout of a parish hall will not be ideal, but, in my experience, it has been a good starting point before raising funds to rent space in an actual theater. We have been able to rent out the auditoriums of local high schools for the final presentation.
Choosing Wisely
If you are just starting, begin with a small cast show that does not require a lot of backstage and set work. Then you should have a good idea of what your limitations are, and build from there. A director who can devote a lot of time and effort to the project is essential.
Then you need a good script. Pick a show with a cast size that you know is within reach. Also, be sure that you properly obtain the rights to the show, as there is a possibility of significant legal trouble if you do not.
There are many options for the public domain shows that you can perform for free, which is likely best for a first show, and you can spend more money on a show once you are established. And of course, pick a play with literary value!
Catholic promotion of the Arts can be so beneficial to young people. Theatre is a wonderful way to reach them and show what is good, true, and beautiful.