Summary
As with many families in military service, the Lara family appreciates the continuity homeschooling allows in their studies and curriculum.

After her phone interview for this issue's "Featured Family," Katelyn Lara followed up with an email containing these comments:

"As I reflected on our conversation, I thought of one more thing I'd like to add if possible. I think it's kind of funny.

"We go to the library often, and when we leave, we walk out with 30-40 books. We like to go in the mornings, but then, once we get back home, the kids rarely finish up their school work for the day. That's because they are all so engrossed in their new books! There will be books all over the dining room table, coffee table, and sofa. I tease them that they need to stop reading and get back to their studies. But in all honesty, I love the sight. Seton allows them to have flexible schedules and take days off for their love of reading. I know they would not have that gift if they were in a traditional school. It's beautiful to see them reading for pleasure and learning about something that interests them."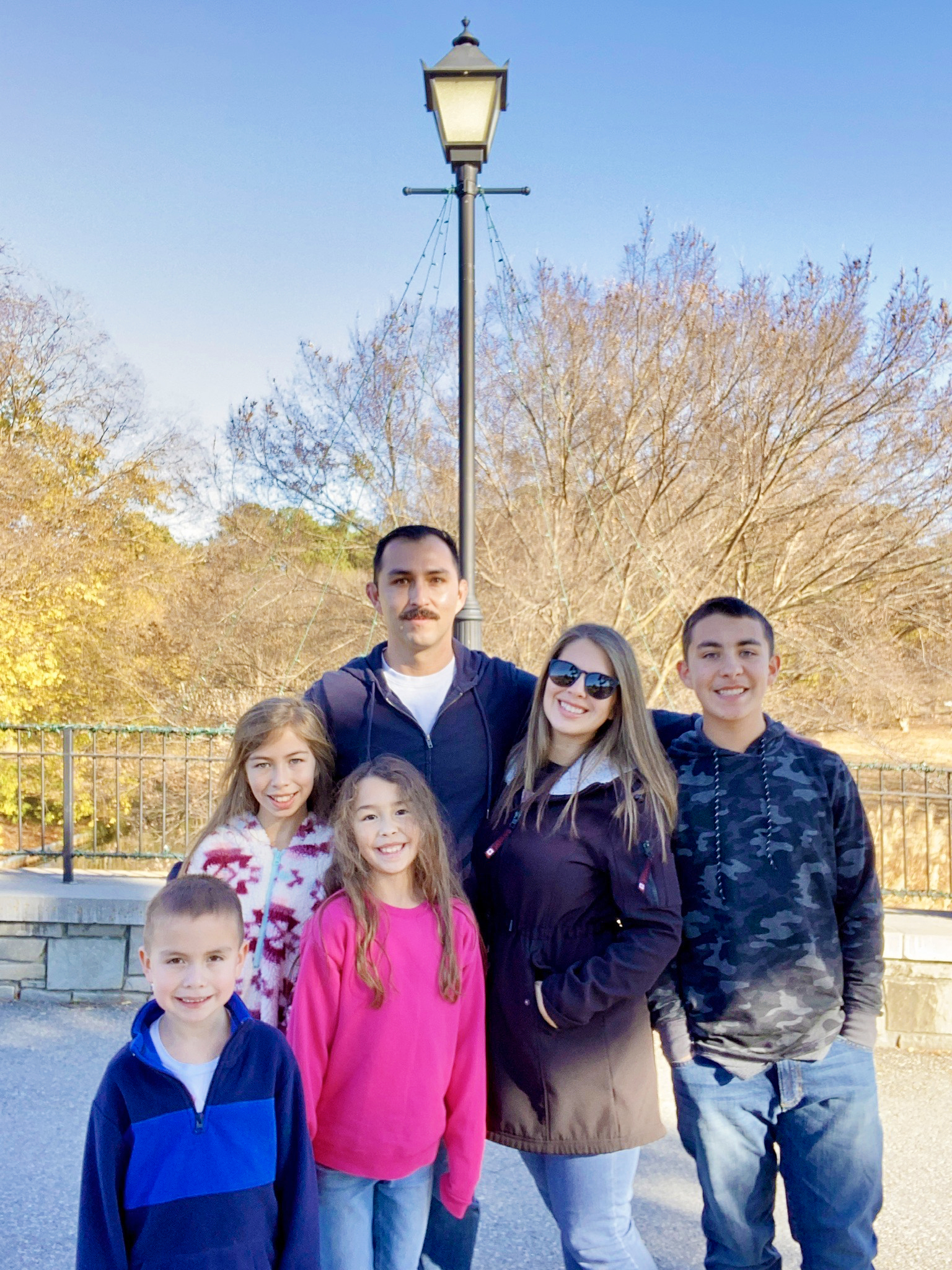 In this one paragraph, Katelyn gathers together so many of the wonderful gifts of homeschooling. The children are "engrossed" in their books, the books themselves scattered across the furniture, and the flexible schedule of homeschooling, which allows for such reading days: all of us can easily understand why Katelyn writes, "I just love the sight."
And so do the rest of us.
Let's meet the Lara family.
A Long-Time Seton Family
Katelyn, her husband Michael, and their four children—David, grade 9; Julia, grade 5; Dalis, grade 3; and Brandon, who is in kindergarten—currently live in San Diego. Michael, who has served 13 years in the U.S. Navy, is enrolled in IDC school there, training as an Independent Duty Corpsman.
The Navy has moved the family several times and Michael once served a stint aboard ship in Rota, Italy, for 11 months without Katelyn and the children. Michael and Katelyn grew up in El Paso, Texas. During Michael's extended absences, Katelyn and the children have frequently returned to El Paso, where her parents still reside.
Michael and Katelyn met when they were young and working in a restaurant in that city. Katelyn graduated with a degree in multidisciplinary studies from the University of Texas-El Paso. After deciding that "the best way to take care of us was by joining the service, Michael eventually joined the Navy."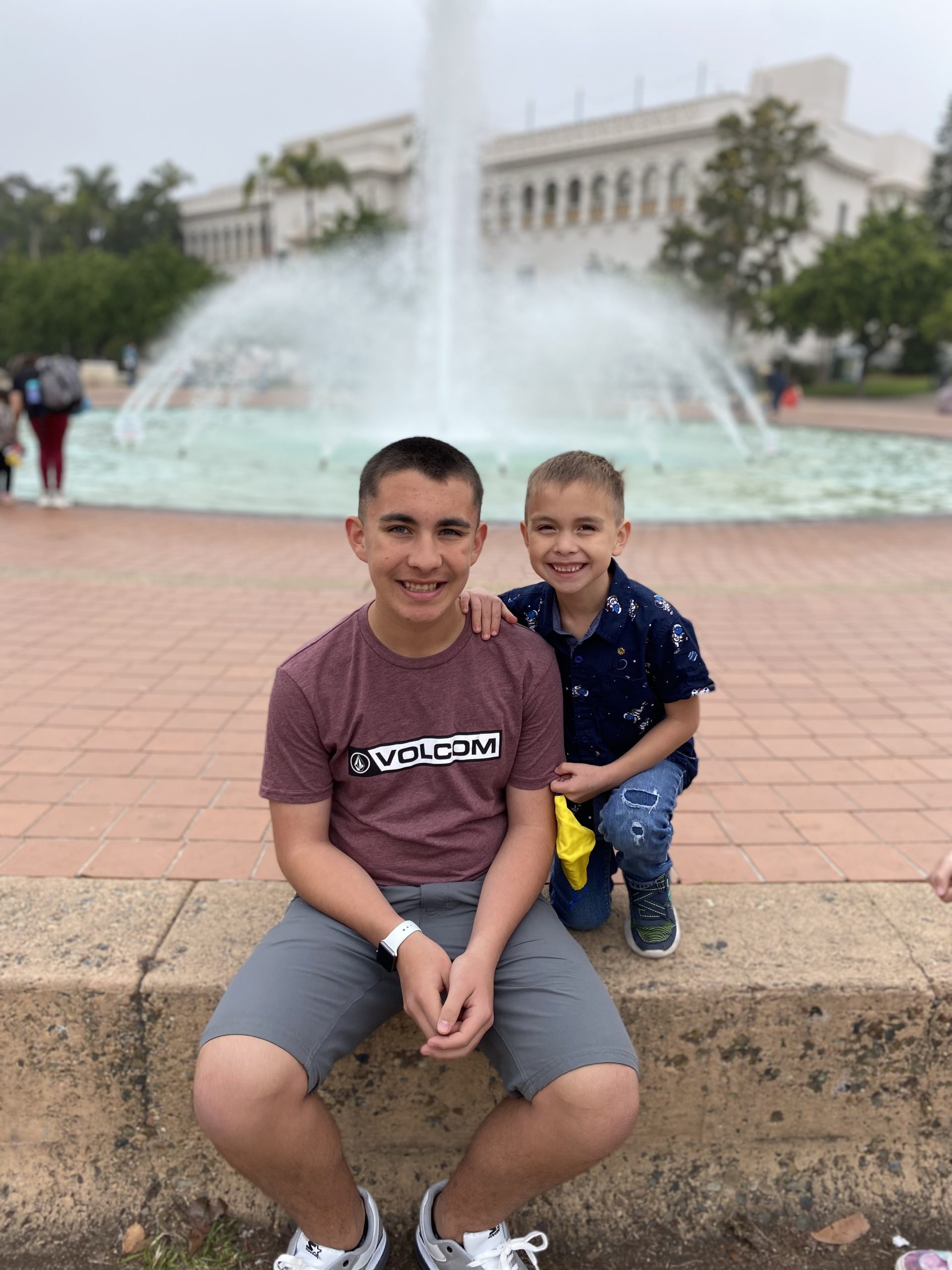 Though she had little familiarity with homeschooling, as the time approached for David's formal education, Katelyn began exploring her options.
By then, the Lara family was living in Maryland. From Texas, Katelyn's mom put her in touch with a homeschooling family Katelyn had known in El Paso. That contact encouraged her to try Seton to see if it worked, and Michael and Katelyn did so, vowing to reevaluate their decision every semester. One semester led to another with Seton, and today both Mom and Dad remain highly enthusiastic about homeschooling in general and Seton in particular.
Benefits & Family Life
When asked what she found valuable in Seton, Katelyn ran through a list of reasons for sticking with the program: its materials, the tracking of grades and transcripts, the lesson plans—"I couldn't do without those"—and the emphasis on the Catholic faith. "My dad is a deacon, ordained last year, and whenever we call him with some question regarding Seton's religious instruction, he's always impressed with the material."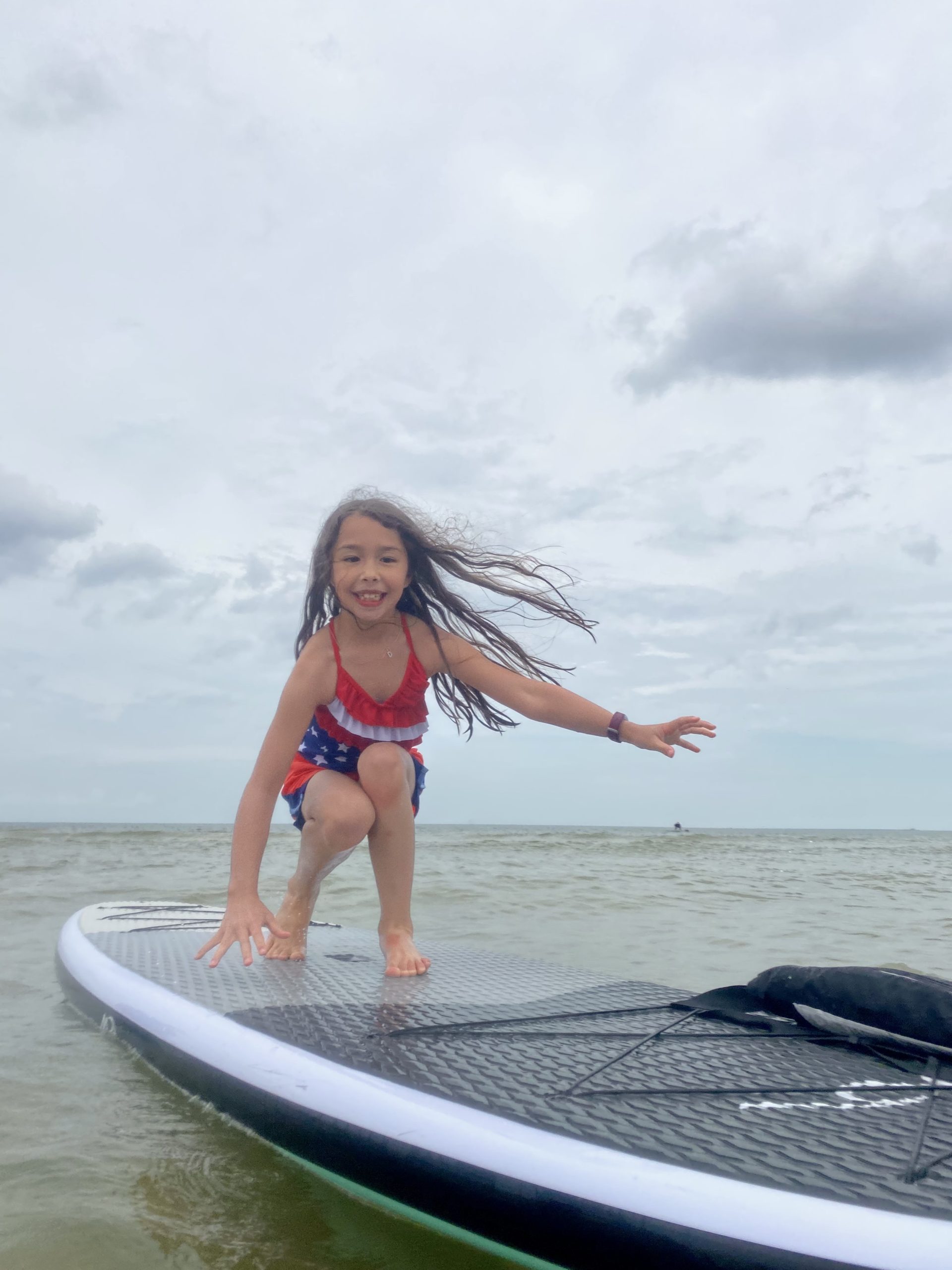 As with many families in military service, the Lara family also appreciates the continuity homeschooling allows in their studies and curriculum. Katelyn and the children can use the same materials and follow their accustomed schedule wherever Michael is assigned.
A typical homeschooling day means getting up and eating breakfast around 7:30. Katelyn and the children may then watch some news of the day, listen to a talk by Bishop Robert Barron or Father Mike Schmitz discussing the Bible, or pray the rosary. Then they begin the school day, with David at a desk, Julia on the sofa, Dalis at the kitchen table, and Brandon at his mother's side.
The children are also involved in activities outside the home. David plays ultimate Frisbee and flag football; Julia participates in soccer and art classes; Dalis enjoys her baseball team; Brandon is on the soccer field like Julia.
The family are parishioners at San Diego's historic Mission Basilica, California's first mission church.
Homeschooling Challenges & Satisfaction
Though Katelyn sometimes doubts their decision to homeschool—"Are we spending enough time on academics?"—she receives encouragement from her husband and prayer. "Michael is so proud of how the children work independently," she says. "He's very pro-homeschooling." Of prayer, she remarks, "It helps me through my frustrating moments. I pray, and everything feels right again."
What makes all this effort so worthwhile are the children and their studies. "I love to see David work through problems on his own," Katelyn says, "to have the maturity to complete the work by himself. And of course, for my younger kids, I love seeing that ah-ha moment when they grasp a concept."
Near the end of the conversation, Katelyn says of those interested in home education, "People used to ask me, 'How do you do it?' Now many of them say, 'I want to do that.' If you're considering homeschooling, pray about it and see if it works for you and your family."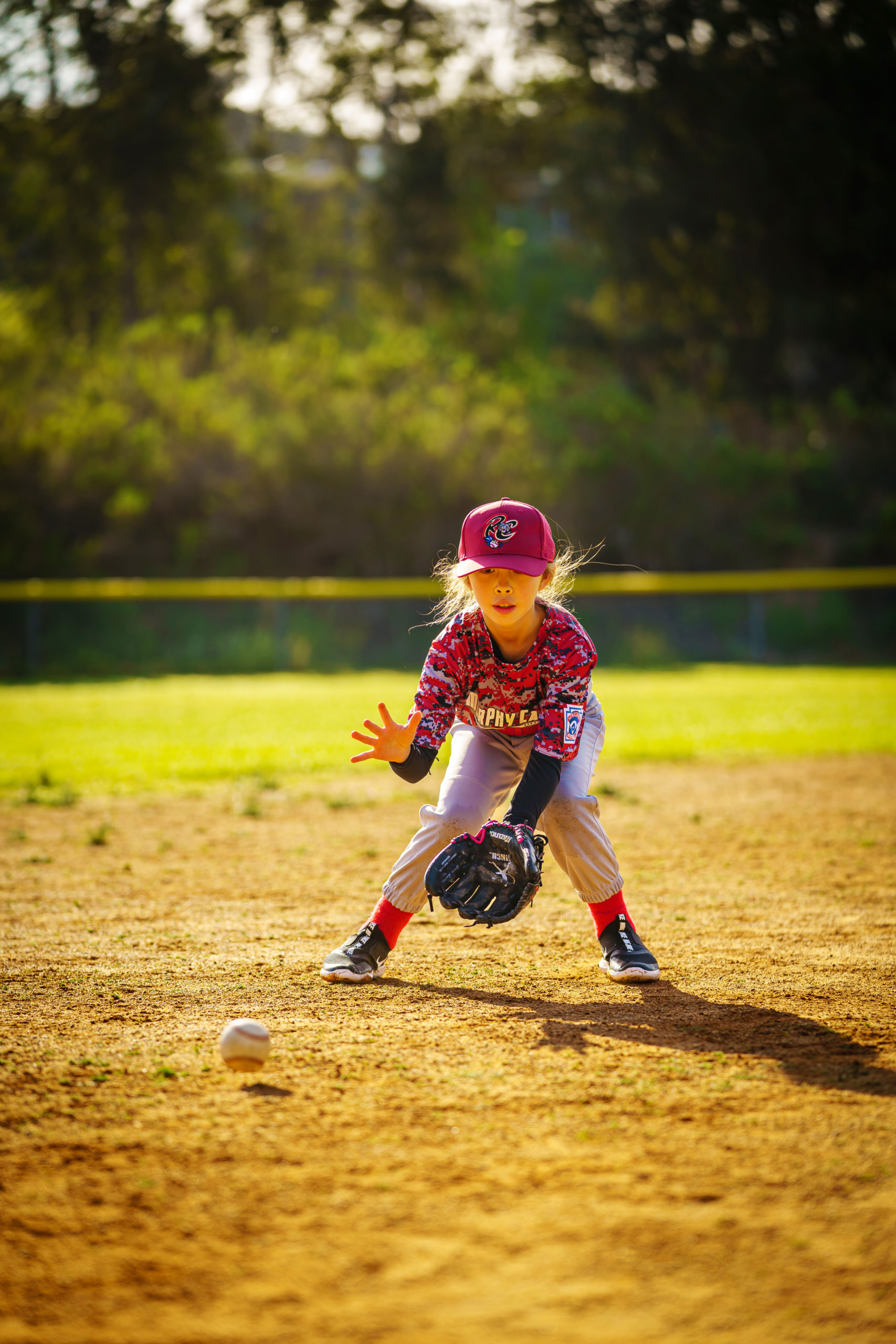 The Fruits of Their Labor
That it works for the Lara family is apparent. "Our life is very simple," Katelyn says. "We love spending time together, and by moving so often, we've developed a close bond."
Homeschooling is a big part of that bond. As for those trips to the library, the last word: Dr. Seuss once wrote, "The more that you read, the more things you will know. The more that you learn, the more places you'll go."
Thanks to the devotion of Mom and Dad, the Lara kids are off and running to the places they'll go.