Summary
When a family's life is thrown upside down, trusting in God's Providence is critical but the flexibility and stability of homeschooling is a blessing too.

Everything is a gift from God. Everything?

Even a wife and mother dying of lymphoma when her children are still babies?

The Lord asked us to trust Him completely as the biggest curveball we have experienced thus far in our marriage slammed into our lives six months ago.
A Little About Team Yost
"Team Yost," as we would affectionately call ourselves, is comprised of two young parents Chris and Elizabeth and four children ages seven, five, three and one. We have lived in Columbus, Mississippi, for a couple of years having called Texas and California home in the past.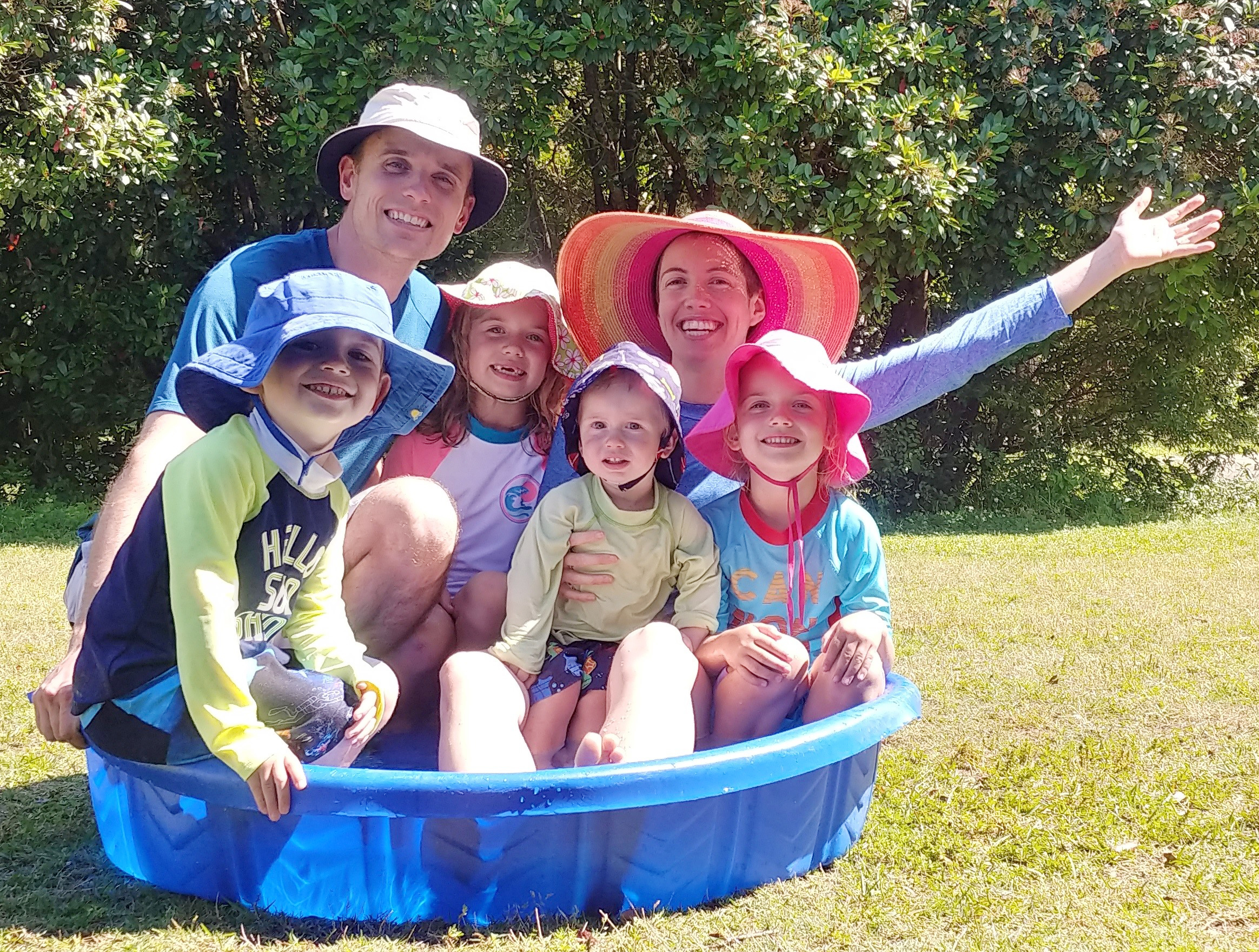 Although Chris is a Seton graduate himself (sixth through twelfth grade), we consider ourselves 'newbie' homeschooling parents with only two years of teaching under our belts. We'll enter the major leagues when we have high schoolers! We love camping, bike riding, and the occasional night out under the stars taking photos of distant galaxies (while our youngest team members are asleep in bed of course).
We were nearing our tenth year of marriage when our faith was majorly tested in the form of cancer. Elizabeth, who had been blessed with very good health up until this point, found out she had a tumor the size of a softball in her chest and lung.
After being told it was inoperable, she began a very aggressive chemotherapy regimen. Fast forward six months and Elizabeth is now done with treatment with no sign of cancer in her body – Praise God! Her immune system still needs a lot of recovery, but she is getting stronger each day.
We knew life was going to change after being diagnosed with lymphoma, but what we didn't expect was how much homeschooling and help from others would be the two rocks that would anchor us through this storm.
Homeschooling: Stability and Flexibility
Homeschooling with Seton kept our children's education on track even in the midst of the many demands of Elizabeth's health issues. Our oldest two (our students) were accustomed to the morning routine and what was expected of them. The Seton books and lesson plans made it easy for dad or grandma to "run school" when mom's strength was severely affected by the chemotherapy.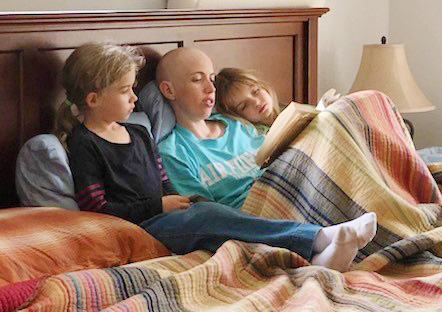 At the guidance of our Seton counselor, there were many days when we cut back to what we called 'survival mode' where the girls would focus on the 'three Rs' (reading, 'riting and 'rithmetic), then cuddle up in bed with mom to do religion together. When many other aspects of life were uncertain, homeschooling provided our kid's stability.
In addition to daily stability, homeschooling gave us enough flexibility to really get the most out of our time together. Faced with what could be a terminal illness, we wanted to spend time making memories…and that we did.
The girls could knock out their schooling early in the day or even work ahead when we knew Elizabeth was feeling better. We flew kites, played board games, did the dishes together, and a million other small things that added up to a great day because it was time spent together. We also took major Catholic feast days off from school, including all of Holy Week. This really reinforced the importance (and joy!) of our Catholic faith.
Help From Others
People reaching out to us made a big difference. Our mailbox, inbox, and cellphones quickly overflowed with words of encouragement, support, and prayers. Particularly touching was hearing about Masses being offered on our behalf and other families offering their Lenten sacrifices for us. It was also just nice to hear from others and talk about anything other than cancer.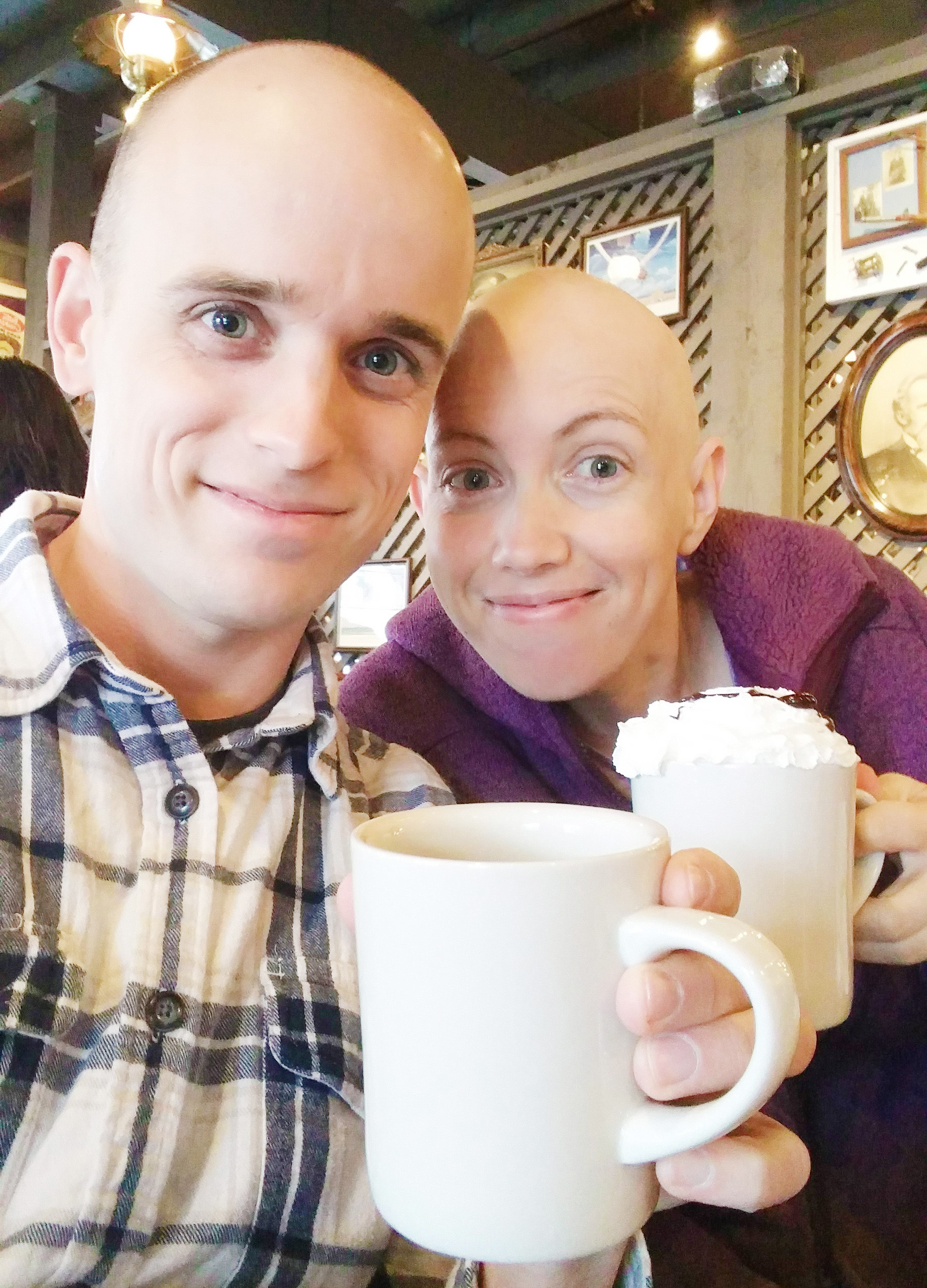 With people who lived near us, we were quick to turn a "let me know if you need any help" offer into specific ways of helping like making a grocery run, driving Elizabeth to a doctor's appointment, or making a meal. Friends also came up with some pretty creative ways of helping.
One friend who lives two time zones away ordered us pizza one night and had it delivered. Another friend offered to snatch all of our dirty clothes and return them laundered and folded. Some even volunteered to mop the kitchen floor and scrub bathrooms once a month. The help from the community was absolutely incredible and brought tears to
our eyes.
Our extended family also played a major role in keeping our family afloat. At the beginning of our journey, we were searching for a nanny to help Elizabeth during the daytime hours while Chris was at work. God had other plans. Elizabeth's 'Aunt Ness' and Grandma 'Hunny' came to the rescue. They drove from out of state and took turns staying a week at a time to care for the kids and run the household. Much of Elizabeth's recovery can be attributed to those two amazing women.
Trust in God
We don't know what the future holds, but we know God has a plan. We are incredibly thankful for the gift of homeschooling and those in our community that rallied around us in our time of need.
May God continue to bless us in any form that He sees fit.
A Word from Chris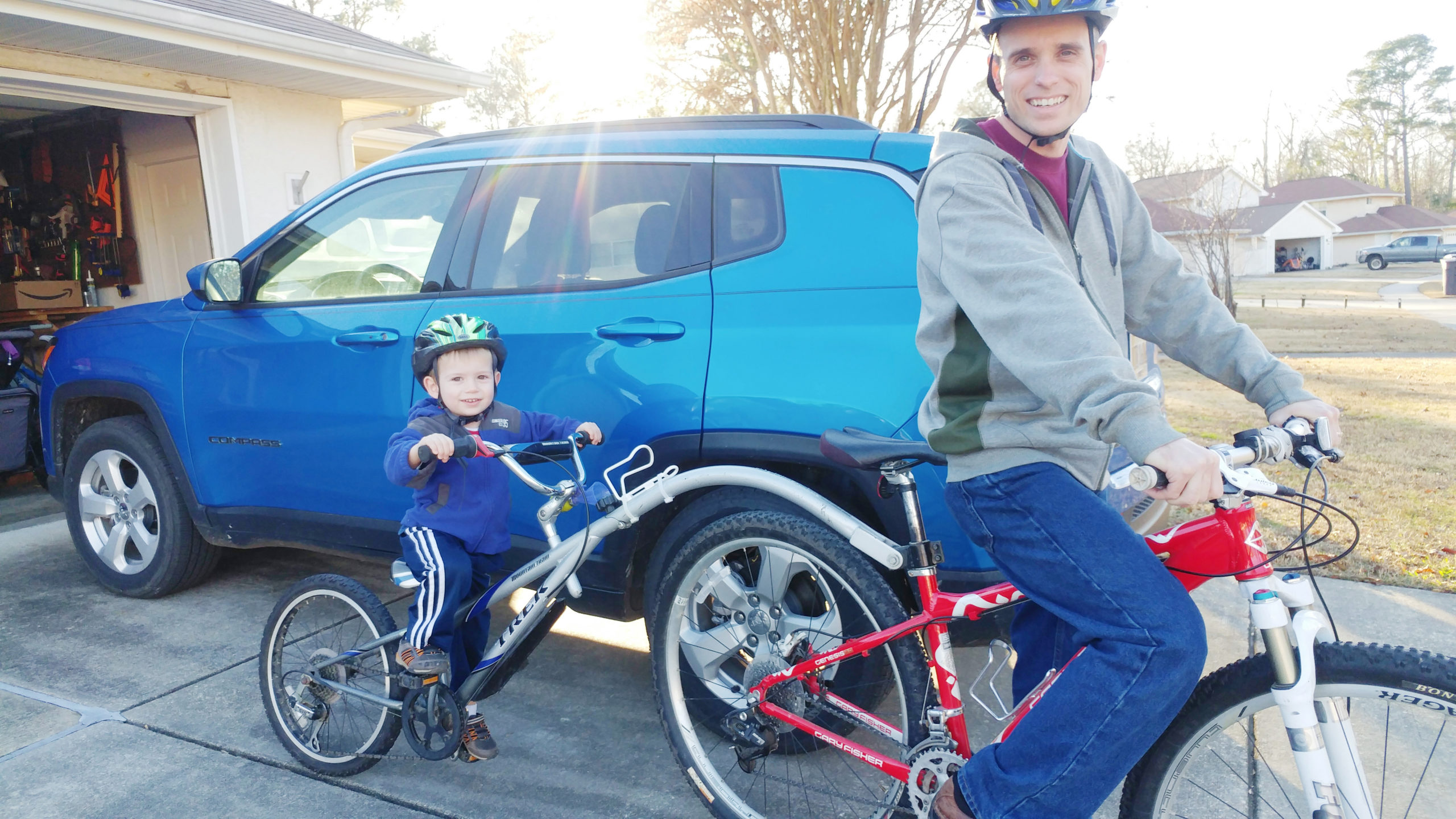 After we received the diagnosis, to say I was overwhelmed by the uncertainty of what the future could bring would be an understatement. With a nine-month-old who suddenly had to stop nursing, maintaining the normal daily routine for the older three was crucial to keeping the household under control.
Homeschooling played a big part in that, and while some days were a bit 'lighter' on schooling than before, keeping a level of 'sameness' for the school-age children definitely helped them feel less uneasy about the situation.
As I look back, two unexpected blessings come to mind. One, my relationship with our youngest son is much stronger at this age than it was with any of the other three, as I abruptly became his sole source of food and comfort for those first several weeks of cancer treatment.
Two, the incredible outpouring of support from family, friends, and colleagues was simply overwhelming. I often found myself asking, "What did we do to deserve such generosity?" Without a doubt, it would have been a much more difficult few months without it.
A Word from Elizabeth
I do not want to paint a picture that everything went smoothly or that we were some sort of superheroes. There were a lot of days of darkness–a lot. But, I experienced firsthand that God will bless whatever effort you put forth into your family.
I honestly don't know how we got through the school year save a quiet miracle similar to the multiplying of the loaves and fishes, but we did. Among other things, the Lord wanted to teach me humility. I lost control of my health, my freedom, and even being in charge of my domestic duties.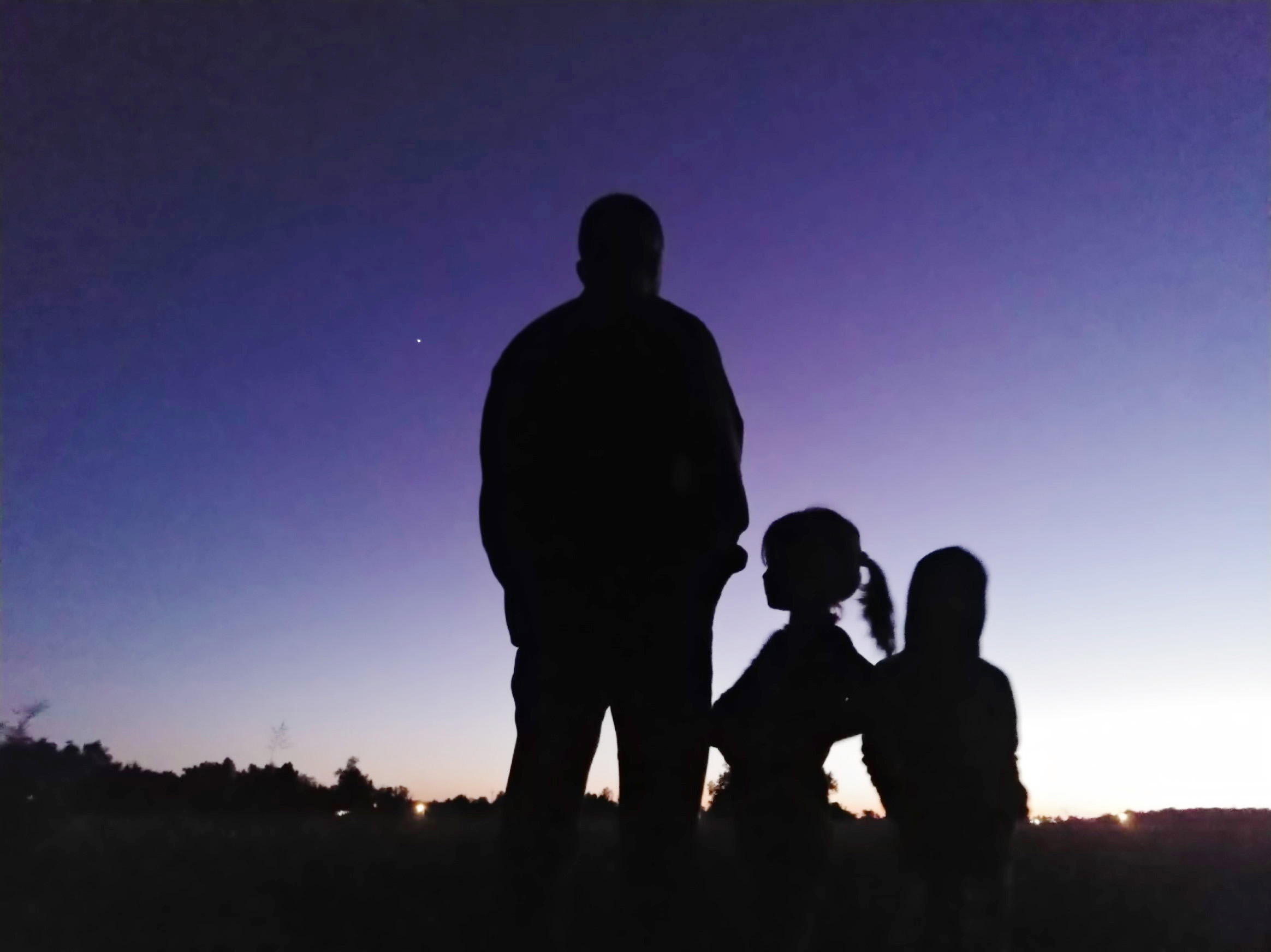 It was humbling to let doctors decide my treatment options and to step aside as someone else took over the care of my kids.
As painful as it all was, I am thankful for everything that has happened to our family because I know God's Providence is best.