Summary
Helping the children create special notebooks of their religious studies from the start of the school year has resulted in wonderful memories for all of us.

I have always felt that hands-on learning is more meaningful to young children, therefore, I have always included lapbooks, projects, and notebooking in our homeschool to connect the children to the material and to allow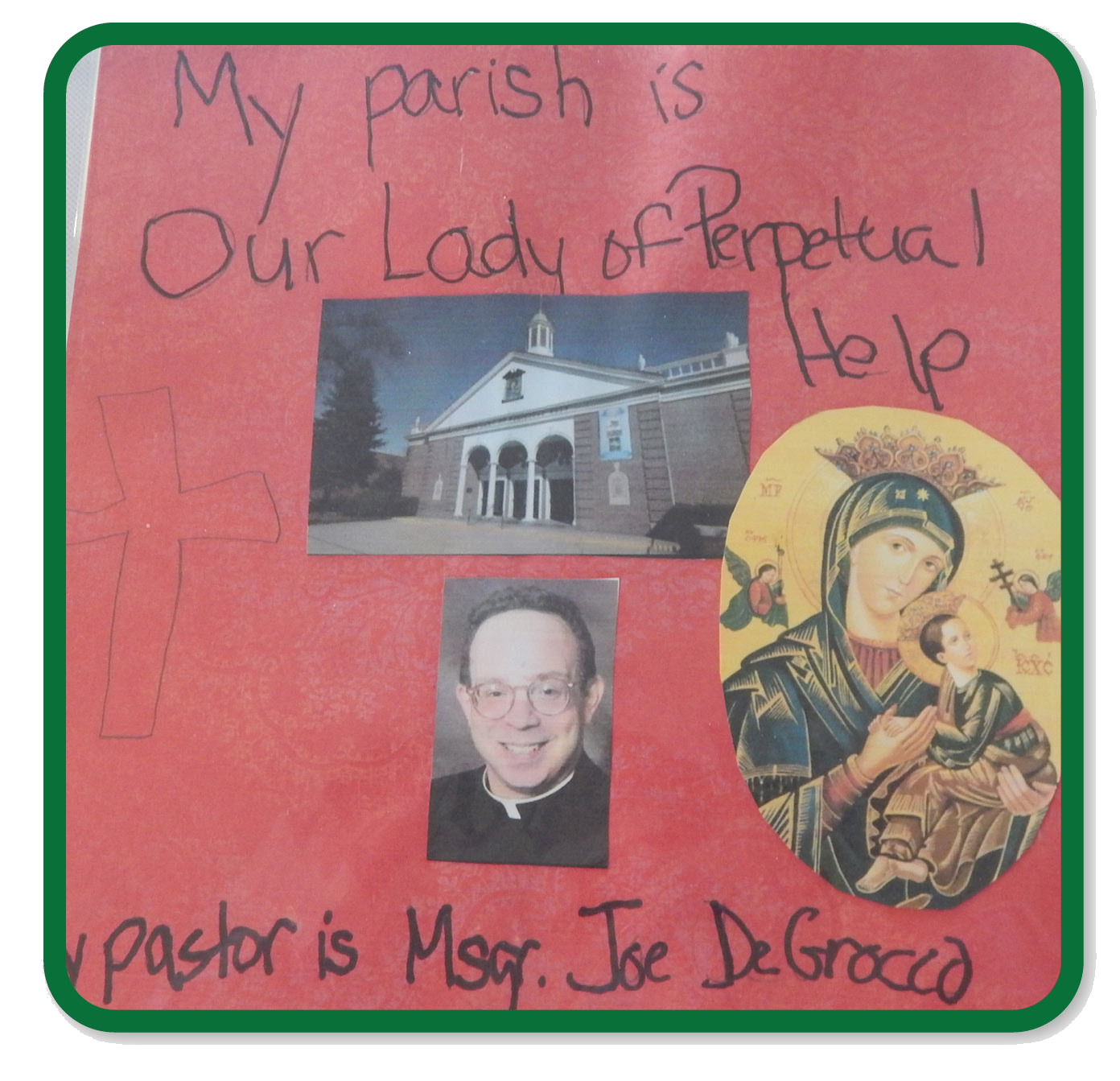 their natural creativity to enhance their lessons.
Never did this work as well as when preparing for First Holy Communion. For each of the children, I had them create a special notebook of their studies beginning at the start of the school year.
For each of the girls, I purchased a 12×12 scrapbook and lots of pretty paper, stickers, glue, and glitter. The boys were happier with a plain binder into which you can insert a cover page and a box of page protectors, some markers, colored pencils, and paper.
From there I would have the children create a page based upon what we were learning about the Mass and receiving their first penance and holy communion. The children each have some different pages in their books, but they all have some standard ones I wanted to include. In no particular order they are:
Parish
Baptism
First Confession
Patron Saint
Pope
The Seven Sacraments
An Irish saint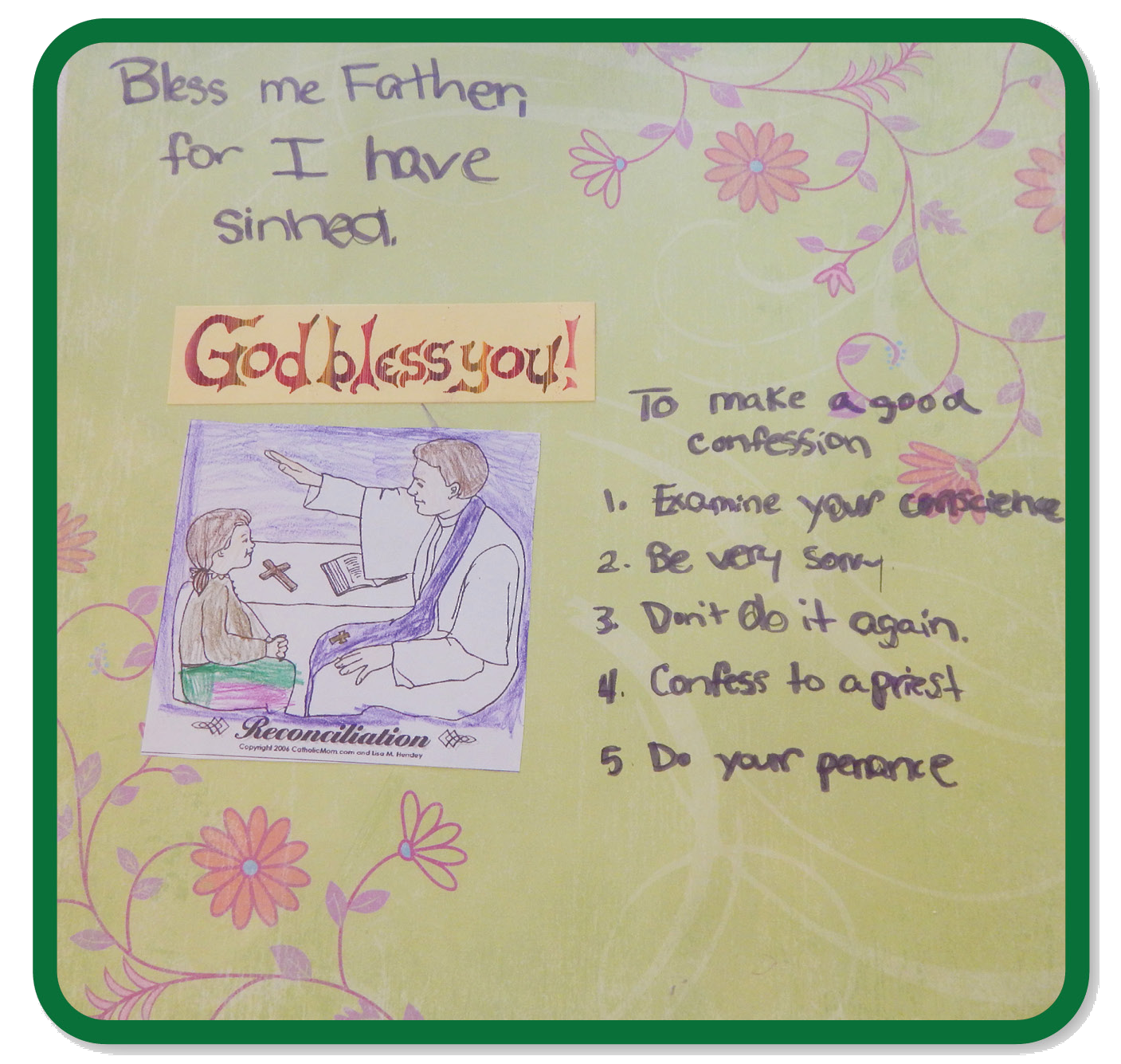 When our studies were completed, a few days prior to First Holy Communion day, I would insert all the pages into the book, and it would make a nice display at our party after Mass along with any of the other projects we created.
These notebooks became treasured keepsakes for the kids and created some wonderful memories for all of us.