Summary
"Belmont Abbey is great for many reasons, but I think our greatest attribute is our remarkable and God-given community and friendships."

My name is Annie Outman and I graduated from Seton Home Study School in 2020. I am entering my senior year at Belmont Abbey College and will be graduating this year with a major in Parish and Pastoral Ministries and a minor in psychology.

I am in the Joan of Arc household, in the Hintemeyer Catholic Leadership program, and entering my third year as the head of Saint's Club.
The Right Place
I found the Abbey through the Newman Guide Recommended College list that Seton provided, and we requested more information about the school. I remember looking at the website for Belmont Abbey and thinking it could be the right place!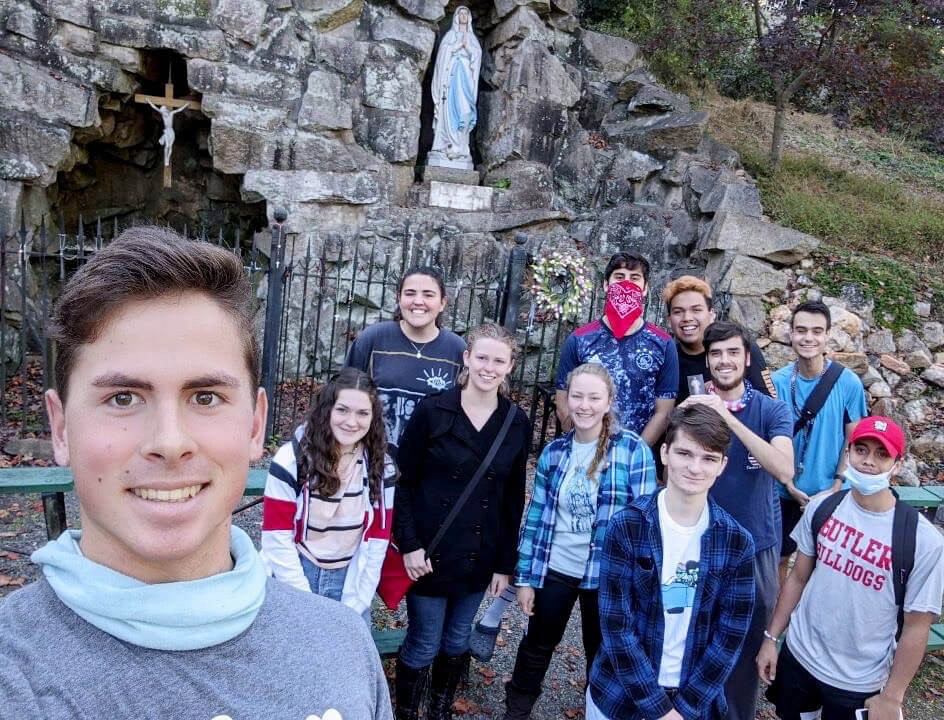 I visited Belmont along with a local state school, one week before the world shut down. I immediately knew there was something special about the Abbey that I couldn't find at a bigger, secular college. The Catholic identity of Belmont Abbey really drew me in, and I've been astounded by the community I have found here.
Belmont Abbey seeks to educate and nourish the entire person in mind, body, and spirit, and I have received that here. My education at the Abbey has been incredible. From the core curriculum and the professors to the classroom size, Belmont Abbey has met my educational needs.
Nourishing Mind, Body, and Spirit
I've learned so much about the world around me at the Abbey. The core curriculum is well-rounded and helped me understand the basics of subjects I wouldn't have been interested in otherwise.
The theology and psychology departments encourage me to dig deeper into truth, beauty, and goodness in everything I do, and I've truly begun to love learning here.
My spiritual life has been fed by the presence of the monks on campus and their continuous support and guidance. They never turn down walking with someone in faith and friendship.
Belmont Abbey is great for many reasons, but I think our greatest attribute is our remarkable and God-given community and friendships.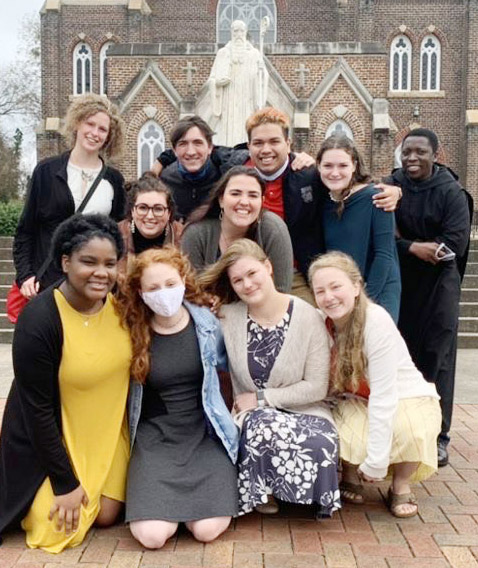 These friendships nourish the heart and soul and are an essential part of how the Abbey builds up the body.
There are so many wonderful people here, and I feel inspired by others every day! Even though I'm not involved in athletics here, it's easy to see how the athletes on campus give their all and build up this community.
It is wonderful to be around a group of people who push themselves and use the gifts God has given them.
How Seton Prepared Me for College Life
As a Seton grad, I've realized I could think deeply about what I was learning and how I was learning. Seton gave me a lot of basics I needed to succeed in college.
I particularly grew to appreciate the skills I had learned in writing papers. I quickly learned that outlining, researching, and thumbing through books are vital to writing a good paper.
I also appreciated the religion classes I received through Seton. Things like the Baltimore Catechism helped me build a foundation and love for theology, which made me realize later on how much I enjoyed learning about the Church and sharing my faith with others – to the point where I hope to make a career out of it!