3 minutes
by Christina Wersland
Growing up the oldest of seven children, I always felt called to have a large family. My public school classmates joked that by our ten-year reunion, I would have twelve kids. I never minded the teasing. Instead of being off at social gatherings each weekend, I was booked solid with babysitting jobs.
By the time I graduated from high school, I also knew that, without question, I would be homeschooling my own children. The year I was a senior in high school was a tough year for my siblings and myself, but it wasn't until I'd educated my own children for several years that I realized just how challenging it really was.
My parents had already been using Seton's curriculum with my younger, adopted brother, and the year I graduated, they decided to bring the rest of my siblings home as well.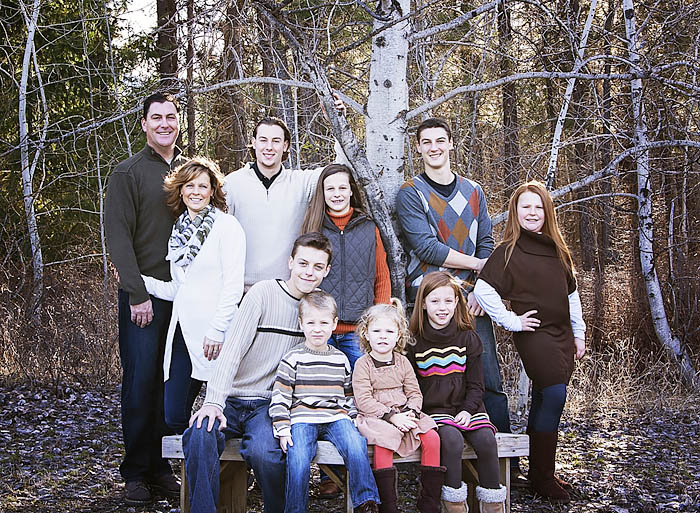 An Exceptional Education
Being the protective older sister, I was thrilled that they would experience such an exceptional education and the security of home, free from all the social pressures that were beginning to mount.
As I was finding my way through high school, God was preparing my future husband for these big plans as well. My husband, Keith, grew up in an Air Force family, living all over the world as they moved from base to base, eventually ending up in Idaho.
This was the perfect place for him to develop his love of the outdoors, his love of hunting, fishing, and playing sports. After attending the Park Ranger Academy in Washington State, his first Ranger position, providentially enough, ended up being exactly where I worked during my summer break from nursing school. I'm not sure Keith anticipated all that was in store for him when God put this small town, farm girl in his life, I think we agree that our life is pretty amazing.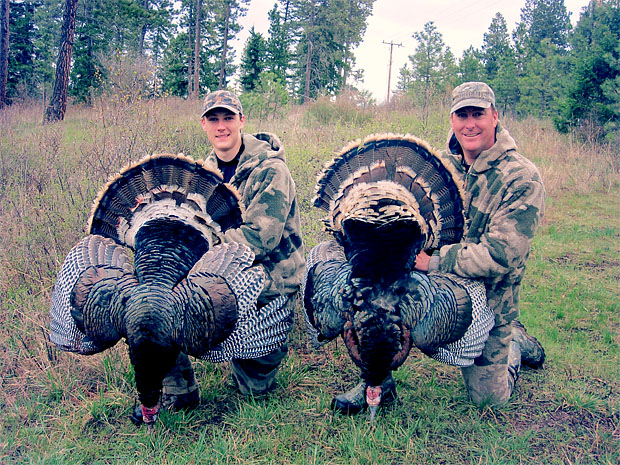 There were a few things we knew we would face with Keith working as a State Park Ranger. One would be the need to move as the opportunities for advancement came about. We also knew that Kieth would have a schedule requiring him to work weekends. Homeschooling was the perfect solution to avoid pulling the kids out of schools should there be a move (ironically, we've never had to move!), and working out a school schedule to fit Keith's would be easy if we were the ones in control.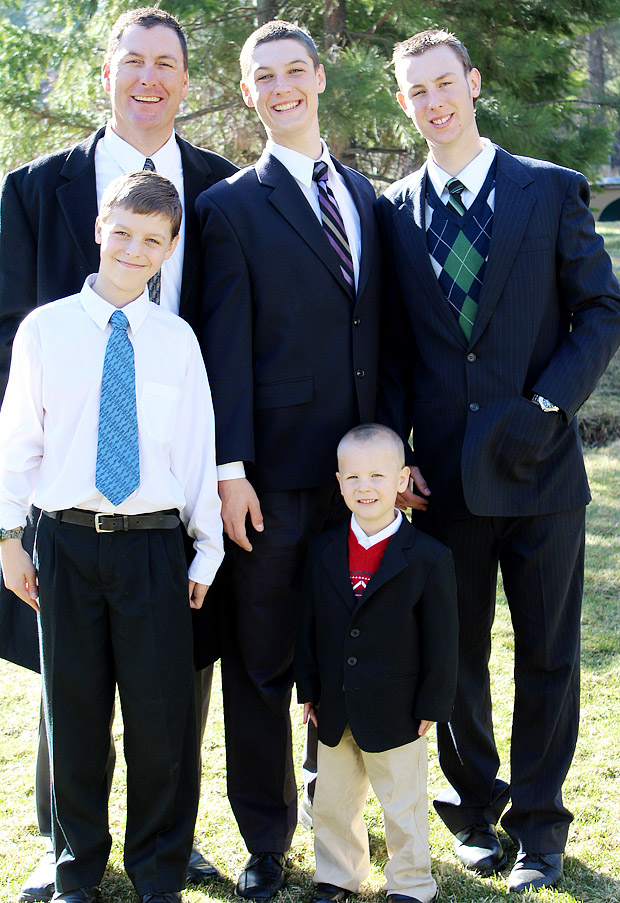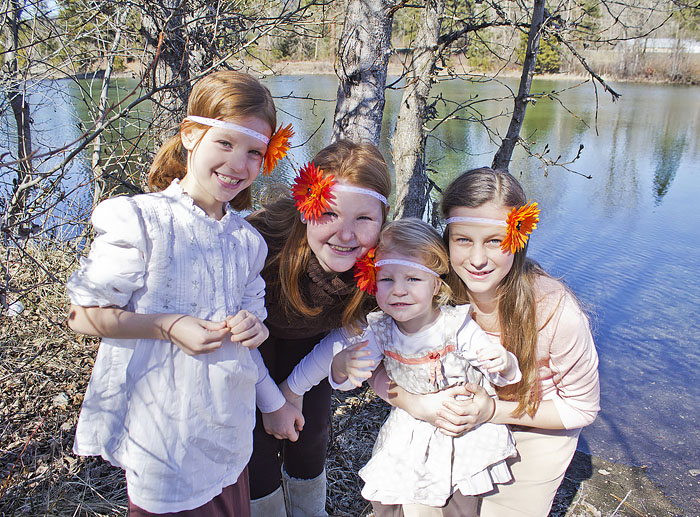 Having not been exposed to homeschooling as I had been, Keith took a little convincing that our kids' opportunities and education could be best handled within the context of our family's lifestyle and schedule and that we could educate them as well as anyone.
Eventually, though, he was convinced. As we had never considered the possibility of my having a career outside of our family, this made it all the more reasonable for us to homeschool. We agreed that we wanted to be the primary influences in our children's lives and, to be quite honest, the thought of sending my babies out the door each morning made me more than a little crazy.
I didn't want to miss one minute in the lives of the eight precious gifts with whom we are now blessed.
Raised Catholic
Since Keith and I both were raised in Catholic families, it was very important to us to have our faith integrated into the daily education of our children. We wanted them to know and love and appreciate the deep traditions of the Catholic Faith, to incorporate Catholicism into our daily life.
Having both been products of secular education, we were also excited that we could learn right along with the kids and fill in the gaps of what we had missed.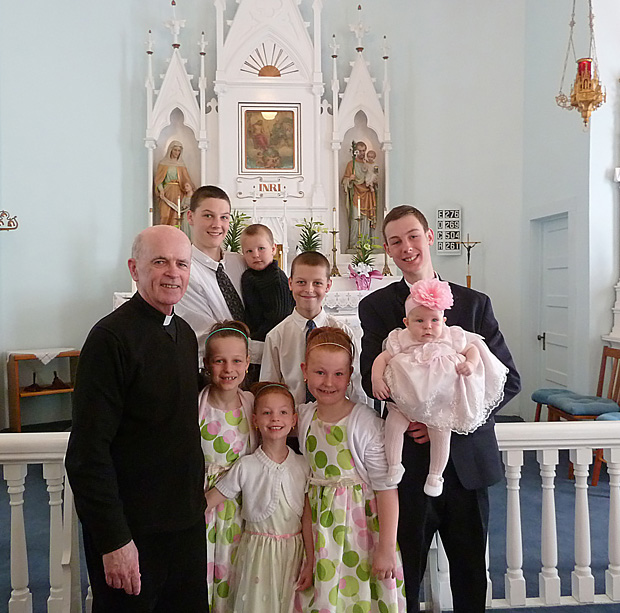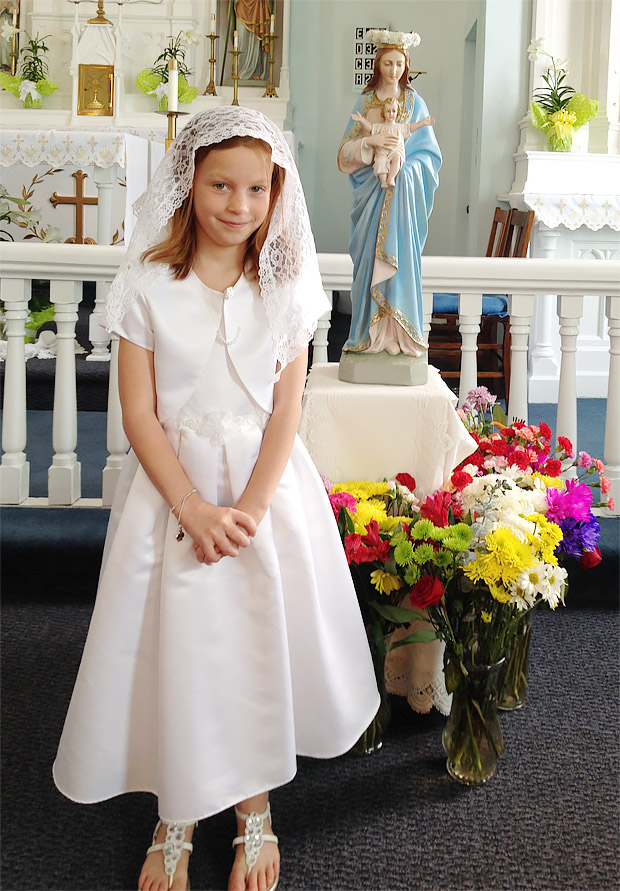 It was also important for us to be able to instill in our children the wholesome values and attitudes that we were raised with and still believed in so deeply. We wanted them to know the value of hard work, of respecting others, of being charitable, and we definitely wanted them to know the objective reality of right and wrong. We wanted them to love the beauty of our earthly life, but seek the perfection of a heavenly one. Seton has helped us to accomplish these goals with our children.
Being active is ingrained in the Wersland family spirit. Both Keith and I were gifted with a love of all things outdoors, and we are both avid sports fans. Growing up with fathers who hunted and fished made it second nature for us to raise our kids with those same passions.
Our love of participating in athletics has made it exciting to see our kids pursue their own love of baseball, archery, and swimming. We travel from one end of the state to the other for baseball tournaments, archery competitions, and swim meets, and as an added bonus, we are blessed to attend Mass in parishes we would never see otherwise.
Homeschooling allows us to nurture the gifts and talents of each of our children, and it encourages them to be well-rounded and well-adjusted individuals.
Mutual Support
Of course, I would love to say that our days are perfect, our house is always clean, and that because we homeschool, nothing ever falls through the cracks….. and that everyone always practices their piano.
The reality is: sometimes we sleep in, most of the time there are crumbs under the table and, more times than I would like to admit, there is at least one child who has neither finished all of his or her assignments for the day nor practiced piano for maybe a couple of days.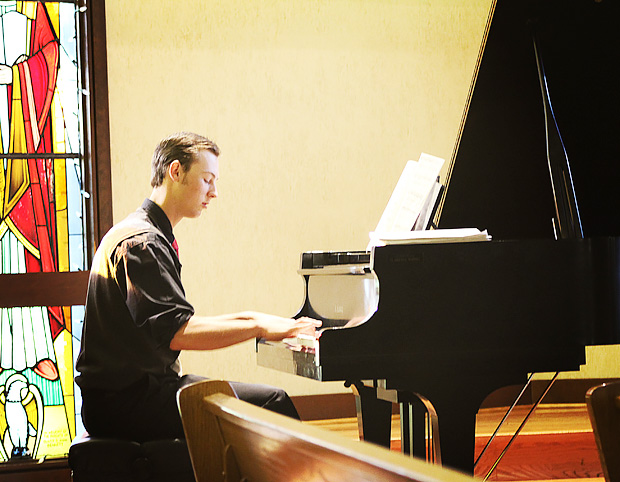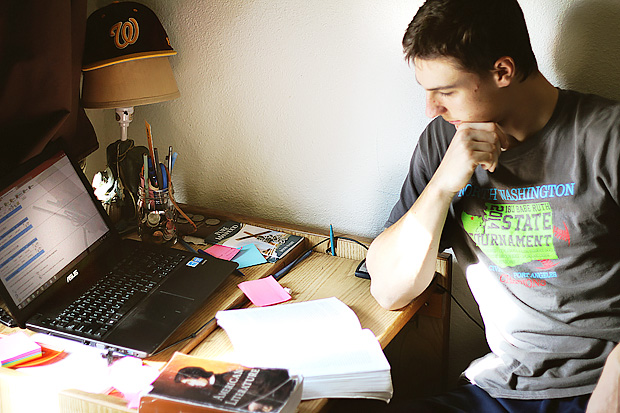 Sometimes, our kids are each other's biggest critics, but mostly, they are each other's biggest support. We spend each day very much together, and when we are apart, we miss each other terribly. We cheer for each other's successes and cry for each other's difficulties.
We pray about everything and we continue to learn more about God's love with and through each other every single day. We are so grateful for this gift of a homeschooling, family-focused lifestyle, and we can't imagine life any other way!