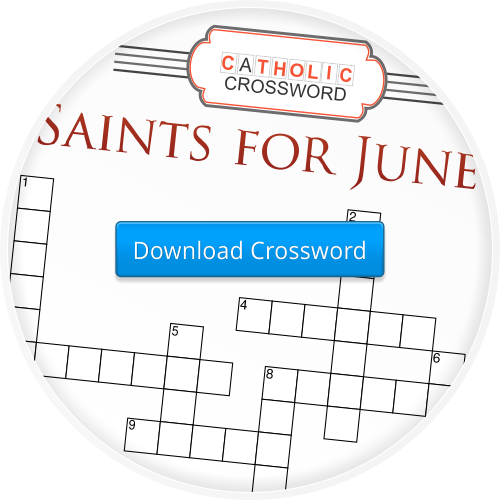 Download this 'St Joseph' Crossword! A fun activity to challenge your knowledge of facts and trivia. For all ages! Answer these questions:
The month of June is dedicated to the ___  ___ of Jesus.
We celebrate the Feast of the ___ and ___ of Jesus on June 2nd.
The feast of ___ Lwanga and Companions is on June 3rd.
He is called the Apostle of Germany; his feast is on June 5th.
Immaculate The Feast of the ___ Heart of Mary is celebrated on June 8th this year.
He accompanied St. Paul on many journeys.
St. ___ of Padua, called the Wonder Worker
St. Aloysius ___
St. John ___, bishop martyred under King Henry VIII
St. Thomas ___, martyred under King Henry VIII
We celebrate the ___ of St. John the Baptist on June 24th.
The feast of Saints ___ and Paul is on June 29th.
Header Image CC Lawrence OP