Less than a minute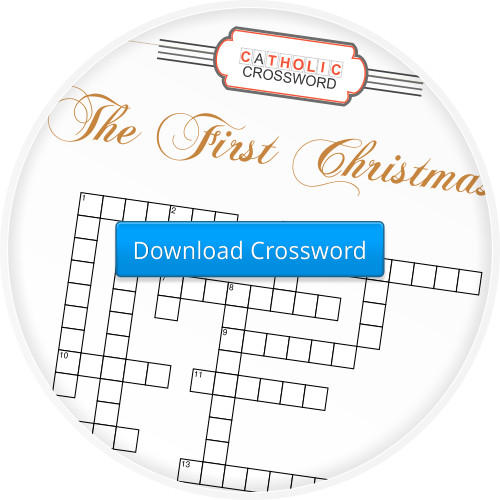 Download this 'The First Christmas' Crossword! A fun activity to challenge your knowledge of facts and trivia on Christmas. For all ages! Answer questions like:
Catholics celebrate the feast of the Immaculate ___ of Mary on December 8.
The feast mentioned above means that Mary was conceived without ___ sin.
The holy season of prayer and penance before Christmas
On December 12, Catholics celebrate the feast of Our Lady of ___, who appeared in Mexico.
When Our Lady appeared in Mexico, she appeared to Saint Juan ___.
On the third Sunday of advent, the candle is ___ instead of purple.
This deacon was the first martyr; his feast is December 26.
The beloved disciple; he wrote a Gospel, and his feast is December 27.
The feast of the Holy ___ is celebrated on December 28.
Jesus was born in this town.
Mary laid Jesus in this.
These were the first people who visited Mary, Joseph, and Baby Jesus.
Three ___ Men came from the East to pay homage to the Baby King.
He was the wicked king who tried to kill Jesus and ordered the death of the Holy Innocents.
Download the answers sheet here.