by Heather Hryniewiecki
Home education is becoming more attractive to people looking for an alternative to public and private school systems. With this being our second year of homeschooling, I wanted to share our experiences, challenges, and how the Blessed Mother guided us through it all.
My hope is to encourage those who are interested in teaching their children at home and to give peace to those who may be struggling with their decision to homeschool. After some mistakes in our first year, we implemented a few changes in the second year that enabled us to be more confident and relaxed. Seton Home Study School has been essential, enabling our family to reach this point in our journey. The staff at Seton have made it possible to enjoy this fleeting time with our children and for us to grow together in our faith.
A Fully Catholic Experience
My husband, Peter, was actually the first person to suggest home education. He was concerned that even if we spent the money to have the children attend a private Catholic school, they would not get a fully Catholic experience. In his opinion, we were able to provide everything they needed to grow into well-adjusted, educated adults.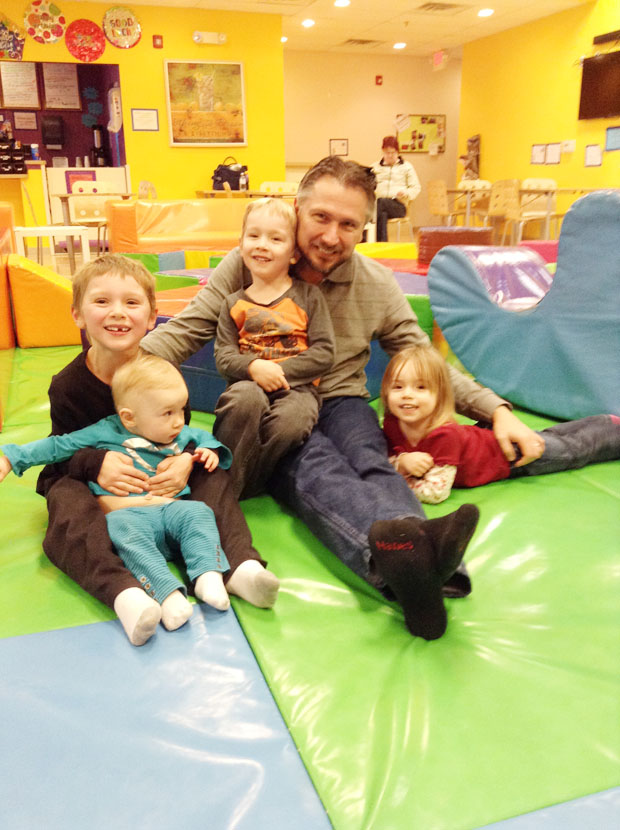 I was terrified at the thought of being responsible for teaching our children. It never crossed my mind that a simple stay-at-home mom would have what it takes to do what the education sector has taken over. I felt under-qualified and unequipped.
Due to this lack of confidence, we sent our first two children to our local Catholic school. The school provided a welcoming Catholic atmosphere and the children enjoyed their preschool and kindergarten years there.
Shortly after our third child was born, while Peter and I were undertaking a 33 Days to Consecration to Mary retreat, the inspiration to homeschool was placed in my heart. I knew myself well enough to acknowledge that this idea did not come from me. My husband had not mentioned it since first enrolling our children in private school. I realized our Blessed Mother had kindled in me a desire to teach our children at home. I felt called and driven. When I asked our children what they thought of the idea, they were ecstatic. They loved the idea of not having to leave their family every day and being able to play and learn with their siblings. Everyone in our home was on board to take on the adventure of homeschooling.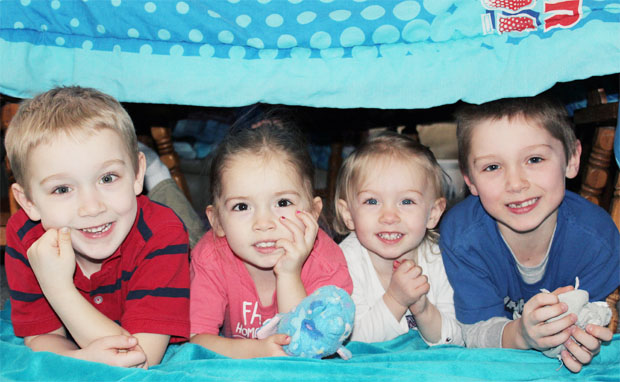 I immediately started asking questions, doing research and finding out everything I could about how to get started. It didn't take long for me to come across Seton Home Study School. It was the answer I was searching for: a fully Catholic education from an accredited school, with lesson plans, workbooks, testing and counselors to help our family in any way that was needed. I plunged right in and enrolled our two oldest children for the upcoming school year.
A Father's Wisdom
The first year was so exciting, and at the same time completely overwhelming. I fumbled around trying to learn everything and did way too much. Even with the amazing Seton curriculum, I felt compelled to add more. I had the desire to prove to the naysayers that home education was a wonderful choice for our family. I overdid it. If this path had not been a calling for me, this would have been the point at which I quit. I was burning out.
Thankfully, I have a very supportive husband. He began doing whatever he could to help. He did housework, watched the children while I took breaks and listened to all of my concerns. He encouraged me with his insight and built my confidence every chance he could. His observations of the amazing growth happening in our family gave me courage.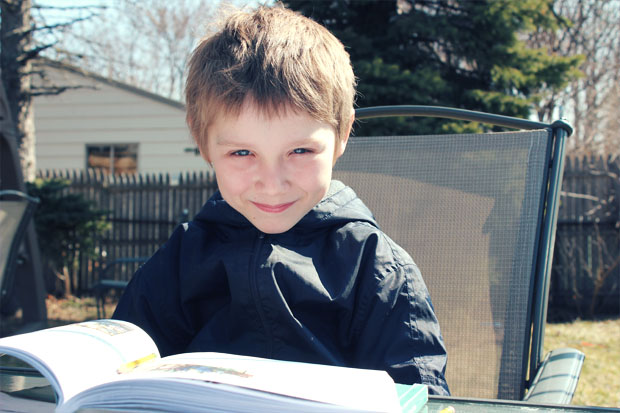 Peter pointed out how happy and content our children were with being homeschooled. They certainly didn't want to go back to the institutional style of learning.  But, most importantly, he prayed like crazy for our family. He insisted we pray the Rosary each evening together, asking God to bless our homeschool and to guide us through that bumpy time.
Trusting Our Lady
When we began our second year, I approached things much differently. I dedicated our school year to Our Lady of the Assumption, and placed her title prominently at the top of our class calendar. I grasped tightly the knowledge that Mary had called me to this challenge. She would send me the graces I needed to succeed.
My tender Mother would never forsake me. I didn't spend precious time scouring websites for mounds of extra work. I trusted Seton's material and knew that our children were getting exactly what they needed. I followed Seton's lesson plans using their suggestions for ways to reinforce new concepts.  I trusted Our Blessed Mother, the process, and myself, and found that we were able to be more relaxed.
I encouraged the children to go outside and explore each day and I regularly joined them.  Impromptu art sessions with open access to supplies allowed them to expand their ideas and take pride in their experimentation. There was more time for play and creativity.  Our children were thriving emotionally, spiritually, and academically.  That fact negated any need I had to prove anything to anyone.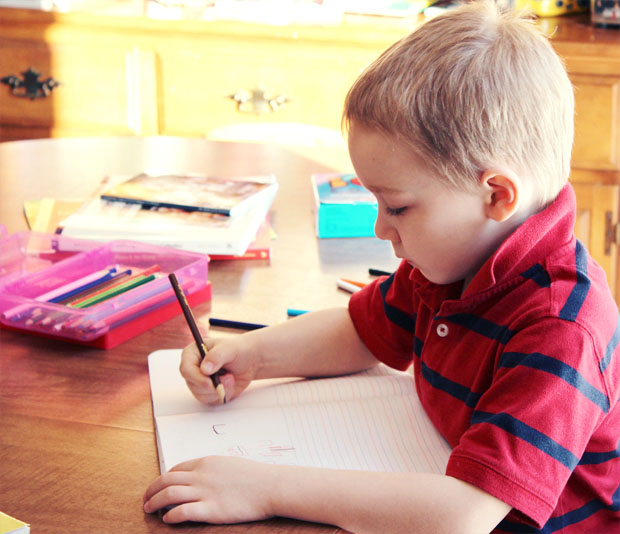 Teaching our children at home, under the loving gaze of Mary, has been such a blessing. We have grown closer as a family and we have all blossomed in our faith. None of us has any desire to go back to the old brick and mortar style of education.
We have found our freedom and the confidence we need to embrace it. I have come to realize just how much I had left up to the institutional teachers. I feel honored to have such a direct impact on our children's education and faith.
I am truly grateful to Seton for their diligence in making such a rich curriculum and for their faithfulness to the teachings of the Catholic Church.