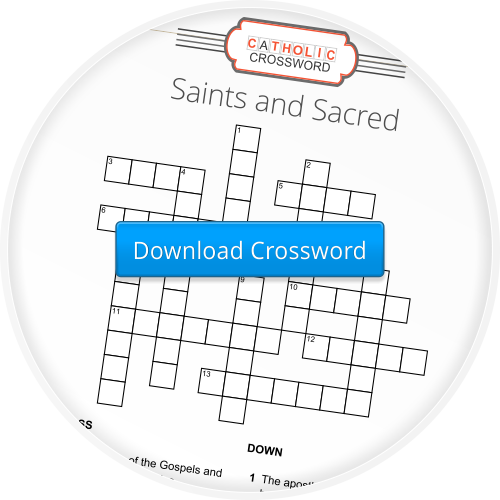 Download this 'The Days of Creation' Crossword! A fun activity to challenge your knowledge of facts and trivia on the Faith. For all ages! Answer questions like:
October is the month of this special prayer or devotion to our Blessed Mother. (Rosary)
The miracle of the sun happened on October 13th in this town. (Fatima)
Halloween is the day before All ___ Day. (Saints)
His feast day is October 4; he preached to the birds. (Francis)
Our Lady gave him the Rosary. (Dominic)
Tekakwitha, the Lily of the Mohawks (Kateri)
The apostle who would not believe Jesus had risen until he put his finger inside the wounds of Jesus. (Thomas)
The Little Flower (Therese)
He wrote one of the Gospels and the Acts of the Apostles. (Luke)
The cousin Mary visited (Elizabeth)
This saint was a prisoner of the Mohawks and was martyred by them: ___ Jogues. (Isaac)
Early Roman martyr; her name means "lamb." (Agnes)
___ of Lima; the first person born in the Americas to be canonized (Rose)
Download the answers sheet here.