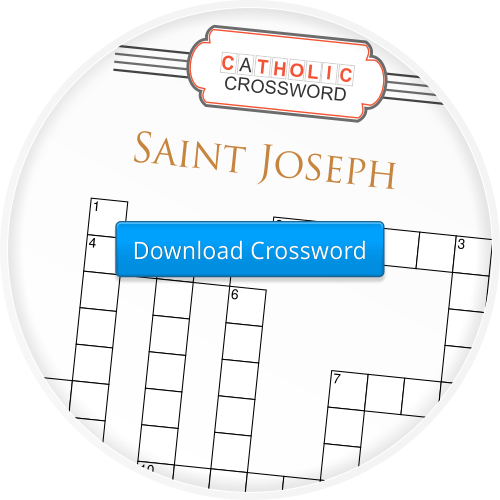 Download this 'St Joseph' Crossword! A fun activity to challenge your knowledge of facts and trivia. For all ages! Answer these questions:
He was the foster-father of Jesus.
This was Joseph's profession or job.
Joseph was descended from this great king.
This angel appeared to Joseph in a dream.
Joseph raised his family in this town.
An angel told Joseph to take his family and flee to this country.
Evil king who tried to kill Baby Jesus
The Bible says Joseph was a ___, or righteous, man.
At the Presentation, this man blessed Jesus.
She was an old woman, who witnessed the Presentation.
When Jesus was ___ years old, He went with Mary and Joseph to Jerusalem to celebrate the Passover.
After three days, Mary and Joseph found Jesus in the ___.
Download the answers sheet here.
Header Image CC Andreas F. Borchert