Summary
Alexandra Key offers twelve practical, affordable, and easy-to-implement strategies to encourage the love of reading in your children. Foremost is to let them see you enjoying reading; simple, yes? But, read on for eleven more, common sense ways for you to get them off the electronics and into the written word.

As parents, we want to instill a love of reading in our children.

Today, distractions abound in the form of activities, social media, and gaming systems, sometimes making reading a hard sell. Parents need a practical, affordable, and easy to implement way to promote reading in their homes. What are some practical strategies we can use to encourage the love of reading in our children?
Modeling
It's difficult to convince your children to spend more time with a nose in a book if yours is always somewhere else. Let them see you enjoying reading.
Place yourself in a relaxing, prominent spot in your home and show the kids how much you enjoy your coffee and newspaper, how reading before bed helps to relax you, and that vacation reading is pleasure, not a chore.
Strewing
Strategically place engaging reading material around your home, in your car, and anywhere else your children spend time. Some ideas include the seatbacks of the family car, the coffee table, the console of the couch, or next to the tread mill. Be sure you also load their e-readers with great reading material. Many high-quality classical books can be downloaded for free.
Subscribing
I can't take credit for this idea. A family friend gave one of my daughters her old issues of Catster magazine, spawning a new annual tradition in our home of renewing subscriptions to Catster, Dogster, Hobby Farms, American Girl, and Ask. The kids love the articles, and there is something special and exciting to them about receiving mail with their name on it.
Listening
Audiobooks can be a good way to take advantage of long commutes to practices and co-ops. The communal listening encourages family discussions and shared laughs. This method also minimizes bickering, while antsy children are confined in close quarters.
Listening to audiobooks also can be a soothing bedtime routine. They'll either enjoy Dickens or be bored to sleep. Either way, it's a win.
Finally, struggling readers, auditory learners, children with dyslexia or ADHD may also benefit from audiobooks. Try listening at dinner, while the child is drawing, or doing something more active, such as cleaning their room.
Choosing
To steal an idea from my dad, I like to have the girls find one article, any article they want, from the newspaper and summarize it for me. It's short, and it helps them take an interest in the world. It also gets them scanning the headlines, and they will usually find at least one other article that strikes their interest.
Rewarding
Use a token system and reward your children with a prize after having read a certain number of books. Make it a competition among your kids or homeschool co-op. You could also try using books as a reward. For example, surprise your children with a gift card to a book store. Being able to go in the store and buy whatever they like can suddenly make reading more appealing.
Finally, "bribe" your kids to read by allowing them to stay up at night for another twenty minutes but only if they are reading something.
Outsourcing
My unenthusiastic reader will always perk up when I ask her to "help out" her little brother and read him a story. She instantly turns into a little teacher and reads the story to him like a pro. This also works with cookbooks while I'm making dinner.
Indulging
Give a little on your standards. Not everything has to be a classic or at the height of their reading level. Allow the kids a little more freedom. Sure, the book may be the literary equivalent of a bag of potato chips, instead of a nutritious meal, but it can open the door for a struggling or uninterested reader. Sometimes, we all want to let our brains rest and just enjoy.
Don't forget reading below their highest reading level may be the most enjoyable for them. If kids are constantly pushing themselves, it takes some of the pleasure out of the reading.
Forbidding
Take away the distractions. Institute "no electronics hours" or a "quiet time" before bed, when only books are allowed. Or market it more positively as "free read time" after their school work is complete.
Joining
Book clubs may be available at your local library, or you can join the Seton Summer Reading Club at setonbooks.com. For Details on The Seton Summer Reading Club go to Page 6 of This Issue!
Creating
Help your children appreciate literature by getting them excited about writing their own book. There are great kits for sale that make such books look as professional as possible, and you may be surprised what they come up with. Don't forget the illustrations!
Diversifying
Be sure to offer a buffet of reading material, including different genres and types. Provide access to science fiction, poetry, historical dramas, biographies, how-to books, magazines, newspapers, and kid-friendly blogs.
I hope these tips gave you at least few new ideas to encourage your children to become enthusiastic bookworms. Happy reading!
About Alexandra Key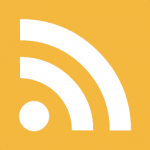 I am a military wife and Catholic, homeschooling mother to three children. I blessed to become a confirmed Catholic this year. My family has been homeschooling for about three years and recently returned from an almost six years tour in Japan. There is no place like home though, and we are all glad to be back. In my free time I am a book worm, but mostly I just don't have free time!