Summary
Raising children today is not easy. Homeschooling mom, Blythe Kaufman, explains a simple and gentle support for our children on their path to holiness.

Recently, the Children's Rosary® prayer group movement celebrated its fifth anniversary.

This prayer group movement for children was begun in West Hartford, Connecticut, in 2011 by Blythe Kaufman, a homeschooling mother of three children.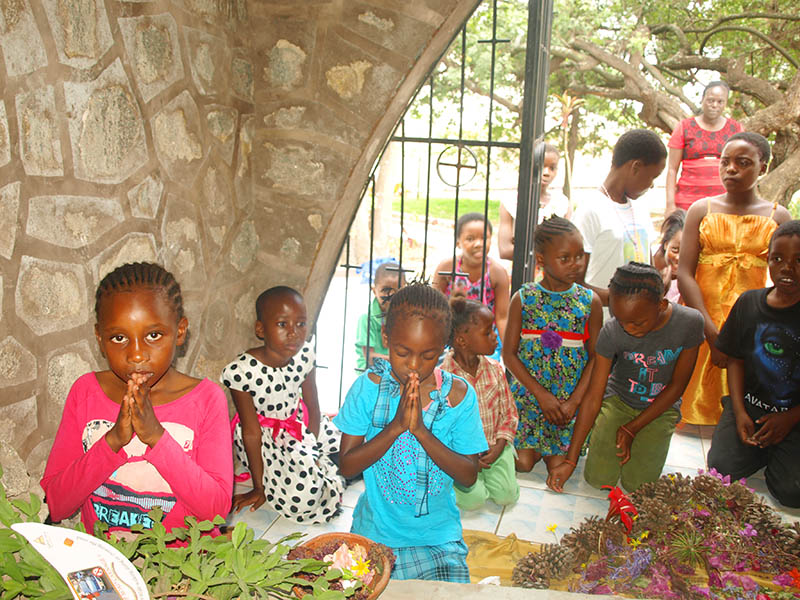 Mrs. Kaufman shared with Seton,
"Things began in a very simple way with fewer than 12 children coming together before the altar, kneeling as a group in praying the Rosary. The children returned each month to offer prayers to their Heavenly Father and ask the help of their Heavenly Mother. We had little ones just learning their prayers and older children who were more confident and who seemed drawn to help the younger children."
The Children's Rosary at St. Thomas the Apostle Church in West Hartford, CT, met monthly as a single prayer group for a year and a half. In a grassroots way, word began to spread about the Children's Rosary and a second group formed in Washington State.
More groups began to form around the United States. Over time individuals from around the world began inquiring how they too could have a Children's Rosary prayer group in their parish. New groups in Kenya, Great Britain, Australia, Angola, Canada, Ecuador, Pakistan, Timor Leste, Nigeria, Zimbabwe, and the Philippines followed.
With so many challenges facing children today, the Children's Rosary was a place of support, a place children could come to pray with other children and have other children pray for them.
Between five to ten Children's Rosary groups meet per day around the world, each of them lifting up the other members in prayer. In this way, all the members of the Children's Rosary are covered in a blanket of prayers each day. The Children's Rosary has a Mass offered for all members each month.
---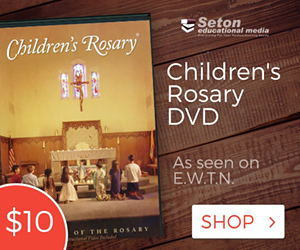 ---
Blythe Kaufman explained, "As the first vocation for each of our children is to holiness, bringing our children together in praying the Rosary seems only to support them on this road."
The Rosary was described by Pope St. John Paul II as a "prayer of great significance, destined to bring forth a harvest of holiness."
The Catechism of the Catholic Church recognizes the importance of the Rosary as an "epitome of the whole Gospel" (CCC 971). The Church also recognizes the importance of prayer in a group, conveying extra blessings to prayers said when two or more are gathered.
Mrs. Kaufman explained the role that children play in keeping the movement going:
"The children have always been in the center of this prayer group movement. Materials that are sent out are packaged and carried to the post office in the hands of children or pulled in a red wagon. The children pray that this prayer group movement will spread and through it bring more children close to their Heavenly Mother and her Son."
Connie Anderson, a mom and Children's Rosary group leader in Baton Rouge, LA, called the Children's Rosary "a gift from Jesus' family to ours. Like Bl. Mother Teresa of Calcutta's witness, this prayer movement for children is a 'simple path' to holiness. There is nothing complicated about it."
Find more information at www.childrensrosary.blogspot.com